Eagle Spirit
Roberta Shalifoe and a dance company of historic, healing proportions
By Eric Cox | Nov. 7, 2020
Roberta Shalifoe's pride in her Native American ancestry is never in doubt, but it's also never more clear than when she talks about her love of "fancy dancing." The 31-year-old Petoskey resident, a member of the Little River Band of Ottawa Indians, is a force of cultural continuation, working tirelessly to advance public understanding of native culture and customs by sharing both her knowledge and talent.
Fancy dancing, which Shalifoe performs and interprets today through her dance company, Eagle Spirit Dancers, originally took hold among Native Americans in the early 1900s. Those early dancers weren't simply entertaining themselves; they were making a cultural and political statement.
STEPPING BACK
In 1883, you see, the United States had outlawed traditional Indian dances, which were typically performed by medicine men and in religious ceremonies. So, undeterred by the federal prohibition, natives took their traditional dances underground, out of public view.
But a few decades later, some western natives developed dances that skirted the law, not only bringing them into public view, but welcoming it by adding to the movements colorful clothing adorned with bells, feathered bustles, and other decorations. The performances were met with great fanfare and led to the events being known as fancy dances, often performed at "Wild West" shows and for visitors to Indian reservations.
Native American women began fancy dancing in the late 1930s, at first donning the same regalia as men. Dancing among tribal women grow more popular until the 1950s, when its notoriety plummeted — only to reemerge in the 1960s as the women's "fancy shawl dance."
BECOMING WHO WE ARE
Today, Shalifoe and others across the nation practice the six different forms of traditional fancy dancing at pow-wows and other cultural exhibitions. Shalifoe's presentations conclude with an interpretation of the event, explaining the cultural significance of the dances, their meaning and the symbolism of the beautifully vivid clothing.
"I love putting on my regalia," a smiling Shalifoe told Northern Express. "It makes me feel like a superhero!"
Don't get Shalifoe wrong. She's quick to point out that, while she may sometimes feel like a superhero per se, the fancy dance regalia is in no way a costume.
"We're not dressing up as someone else, which is what you do when you put on a costume," she said. "We're dressing up as ourselves — who we are as indigenous people. There's a big difference there. That's why we don't call our dress a costume. We refer to it as regalia."
Neither the regalia or the dances are ever taught to anyone outside the tribe, she said, though her Eagle Spirit Dance company did — pre-pandemic and in a dance-for-fitness setting — offer classes that mimicked some of the fancy dance choreography. But again, Shalifoe stressed the proprietary nature of fancy dancing, and the need to keep it exclusively within tribal culture.
The jingle dress regalia — a bright ensemble featuring a crimson paisley dress laden with small brass bells, leggings, gauntlets, and moccasins featuring intricately embroidered beadwork, an onyx choker and more — and related dancing is all healing-oriented, Shalifoe said.
The healing aspect is critical, she said.
"The most important part of jingle dress is the teaching behind it," she explained. "Basically, that dress and the intention behind is for healing. When we design and sew each part of our dress, we put that healing — our healing energy — and all of our healing intention into that. And those very same feelings and intentions appear not only in the dress, but especially when we are dancing."
The small bells or "jingles" attached to the dress do their part in the healing process as well, she explained. "They send off a sound, a frequency — a healing frequency. The energy I'm sending off with the dancing and the jingles goes out into the universe, putting out love, healing, and positive vibrations — and that all comes back to me."
GENERATIONAL TIES
Shalifoe said tribal elders play an enormous role in passing down the traditions of both creating regalia and dancing, guiding younger generations and instilling in them their own cultural knowledge and, with it, a pride associated with a difficult, but honorable heritage.
Relying on guidance and assistance from tribal elders, Shalifoe said she made about 95 percent of her jingle dress and fancy shawl dress. "I had help with bead work," she said. "It's a lot of work. And I'm not as well-equipped as some of the grandmothers who teach us how to do that.
"[Grandmothers] play a huge role in helping us and teaching us and passing down teachings so we can continue these traditions," Shalifoe said. "It's a big deal. Their teachings have a ripple effect. They teach us, and we teach the future generations."
For Shalifoe, the history and movements of the dances, the rich symbolism in her opulent self-made clothing and the ancestral context and meaning of fancy dancing generally create a gravity that seems to genuinely awe and inspire her.
She said she spent a good part of her youth attending pow-wows and participating in creative and cultural endeavors in and around the tribe. But, in spite of often being in the spotlight herself, Shalifoe said she's "grateful and very proud of the resilience of my people."
No, donning the regalia and practicing the fancy dances does not make her a superhero. But, for Shalifoe it's gratifying to carry on such cherished tribal traditions while enhancing the public's awareness of Native American cultural customs.
"I feel so authentic in my true nature as an Anishnaabe woman," she said. "I created my clothing to align with my spiritual identity. So that is truly all of me coming out through the work I put into that regalia."
*** In the Company of Dancers ***
Shalifoe's Eagle Spirit Dance company, founded in 2017, has, like so many other public gathering-related businesses, been sidelined by the pandemic. Yet, she's continuing to work toward developing her business and pursuing opportunities to present her cultural enrichment and interpretation programs.
She hopes to reestablish her dance fitness classes sometime soon, giving participants a small taste of fancy dance, related music, and of course, aerobic dance instruction.
To find out more about Shalifoe's Eagle Spirit Dance Company or her fancy dancing cultural exhibitions, email her at eaglewoman1989@outlook.com.
*Photo above courtesy of Eric Cox
Trending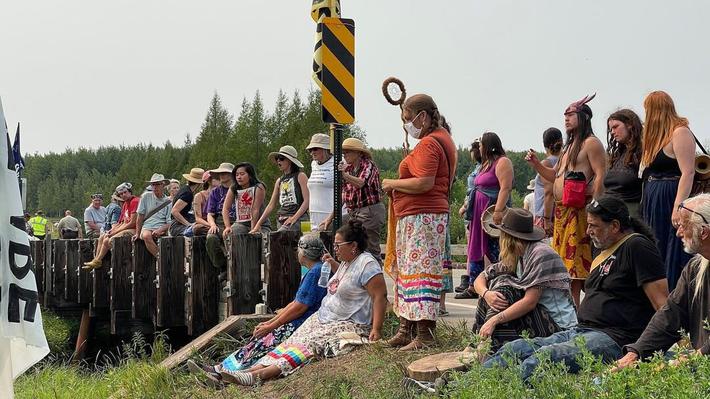 Hope for Line 5 opponents via Line 3's latest development?
Opponents of the ongoing Line 3 pipeline project in northern Minnesota — an oil-moving cousin of the also-contested,...
Read More >>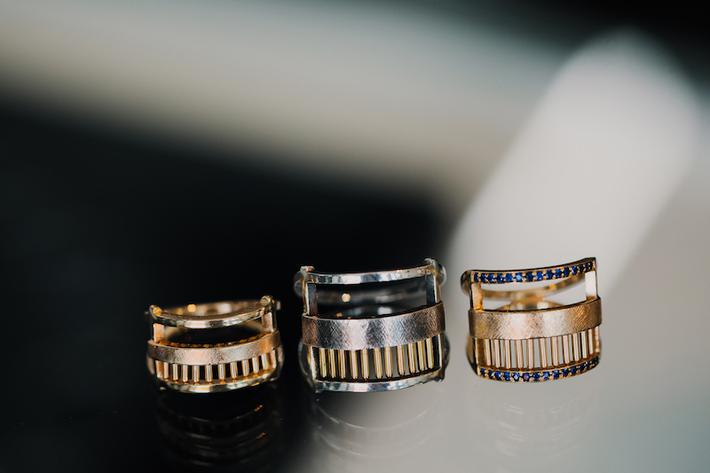 Visual + Aural Alchemy
Dana C. Fear has a name that sounds like a sentence. "I've just realized that in the last couple of years, &l...
Read More >>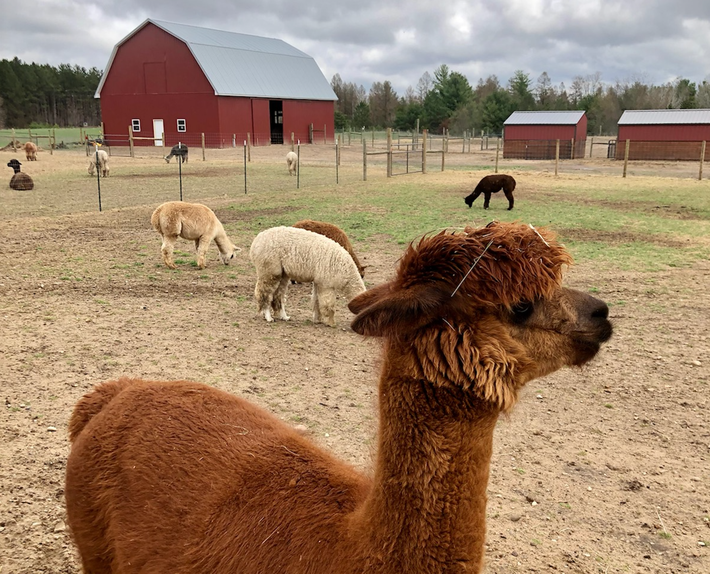 All the Warm Fuzzies
After living in the Detroit area for two decades, Rebecca and Jason Gill longed for a change. They said good-bye to their...
Read More >>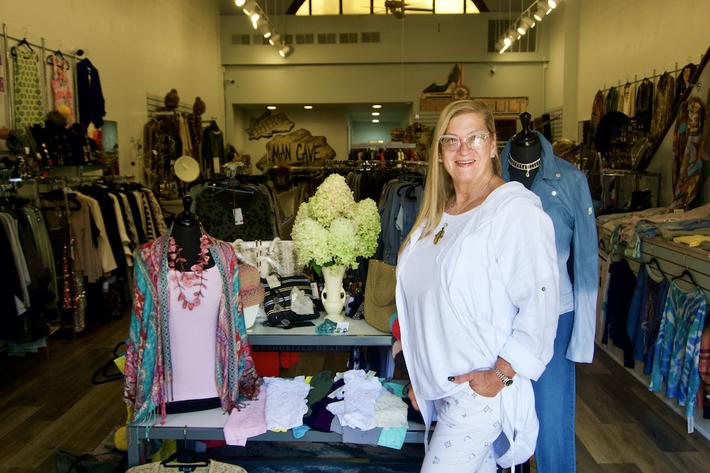 The Fabulous Pepper Berkowitz
Pepper Berkowitz might be a bit of an anomaly in the fashion world. She's warm, engaging, and genuinely wants to hel...
Read More >>
↑