Elevated Brunch
Superb Sunday brunches around the North
The ultimate Sunday Funday starts with a stellar brunch. Turns out, so does any day you want to make extraordinary. Here, we profile five Northern eateries taking the art of brunch to new levels.
Brunch is a time-honored tradition in America, but most historians put its origins in 19th-century England, as a rather lavish meal the aristocracy enjoyed during weekend hunting parties or after church on Sunday. Somewhere around the 1930s, it made its way across the pond, and of course, we Yanks put our own spin on it. And although there are still places where the idea of a relaxed, luxurious meal spanning breakfast and lunch is still cultivated, in many cases, brunch in this country has gained a different sort of reputation: as a wait-in-line-to-stand-in-line, all-you-can-eat buffet with an overabundance of unremarkable food heaped unceremoniously onto too-small plates and eaten too quickly.

That is not what you'll be reading about here. We're blessed in northern Michigan to have many attractive choices when it comes to brunch, and in that category, the following five spots are in the league of the best of the best. Each of them takes pride in offering a tantalizing array of creative, palate-pleasing, beautifully presented brunch dishes served right at your table in charming surroundings, whether you prefer to enjoy them on Sunday or another day of the week.

The Good Bowl
Soon Hagerty's authentic Vietnamese café in downtown Traverse City may be small, but both its flavors and heart are big: quintessential dishes from Hagerty's homeland incorporate familiar and exotic ingredients with exciting results, while $1 from each bowl sold is donated to a charity the customer chooses from several local, national, and international causes highlighted each month. Executive Chef Tony Vu and Chef de Cuisine Michael Evans collaborate on the brunch menu, which Hagerty says reflects very typical Vietnamese breakfast and brunch items. It currently lists intriguing choices like Congee (hot rice porridge with Chinese sausage, hard-boiled egg, scallions, jalapeños, fried onions, chili oil, and sesame seeds) and Brisket Banh Mi (local baguette roll filled with sliced beef brisket, onions, cilantro, cucumber, pickled carrots, daikon, and a fried egg). Accompany your meal with Vietnamese coffee or bubble tea, or opt for something from the full bar, which offers interesting twists on classic cocktails, such as the Saigon Mule, Shiso Fine Gin Collins, and Pho Bloody Mary.
328 East Front St., Traverse City
(231) 252-2662, www.goodbowleatery.com
Brunch hours: Sunday 10am–3pm. (Regular Monday–Saturday menu also available.)

Martha's Leelanau Table
A certain welcoming, two-story, red clapboard cottage on the north side of Suttons Bay holds a not-so-secret treasure: a European-style café that has become a favorite destination for both locals and visitors. Inside, chef-owner Martha Ryan and her team craft scratch-made, regionally inspired brunch dishes that are at once simple and sophisticated. A full espresso bar turns out cappuccino, macchiato, latte, or whatever your caffeine-loving heart desires, and the bartender is happy to whip up a Martha's Original Leelanau Mimosa (freshly squeezed orange juice with local Mawby Blanc de Blanc), all while you peruse the tempting menu. One of the first things that might catch your eye is the Crabby Rooster (toasted local sourdough bread, remoulade, bacon, and organic arugula topped with a plump crab cake), or perhaps the Baked Eggs St. Tropez (three scrambled eggs with organic baby spinach, bacon, Shetler's cream, and parmesan cheese). Have a sweet tooth? Then you must try Martha's Organic Blueberry Flapjacks (made with Shetler's buttermilk and topped with whipped butter and Leelanau maple syrup).
413 North St. Joseph St., Suttons Bay
(231) 271-2344, www.marthasleelanautable.com
Brunch hours: Wednesday to Saturday 8am–11am, Sunday 9am– 2pm. (Dinner available Monday to Sunday 5pm–9pm). Reservations encouraged for parties of more than six.

Small Batch
When you walk into a combined artisan bakery and restaurant, you know you're in for a treat, and here, that is an understatement. Baker extraordinaire Lauretta Reiss opened Small Batch in scenic Harbor Springs in 2014, promising to provide her guests with the things she loves: flavorful food, ingredient-driven cooking, delectable desserts, and a unique dining experience. And she has delivered on that promise. Her restaurant is an eclectic, inviting, colorful mix of elegant sitting room and cozy parlor. Settle into a seat by one of the large arched windows facing the street and dig into the Hashtag Short Rib (with seasonal vegetables, crispy potatoes, two over-easy eggs, and ancho bourbon sauce) or the Son of a Biscuit (grilled buttermilk biscuit, ham, cheddar, tomato, dijonaisse, fried egg), or — if you're feeling especially indulgent — the Crème Brûlée French Toast. Digest with a cup of private roast coffee, and don't resist the urge to snap up some of the gorgeously irresistible house pastries (croissants, sticky buns, muffins, coffee cakes, scones, cupcakes …) on your way out.
340 State St., Harbor Springs
(231) 242-4686, www.smallbatchharborsprings.com
Brunch hours: Wednesday to Monday 9am–1:30pm. (Lunch 11am–3pm; bakery open 9am–3pm). Closed Tuesdays. Reservations recommended.

Cafe Santé
Occupying an enviable location on the shores of Lake Charlevoix in Boyne City, this casual but cultivated eatery is renowned for serving Euro classics like Moules et Frites (mussels and fries) and Boeuf Bourguignon on its dinner menu. Its brunch, however, has earned its own loyal following, thanks to Chef Kyle Marshall's equally Euro-centric menu: everything from egg dishes to hors d'oeuvres, sandwiches, pasta, salads, pizzas, and desserts. It's a tour of Europe here, too, with Vienna Pancakes (crepe-like sour cream cakes with Michigan maple syrup, toasted pistachio butter, fresh berries, and whipped cream; pictured above), as-you-like-it Italian Frittatas (add-ins include sausage, spinach, cheese, tomato, and more), Belgian Frites, Duck French Onion Soup, and Irish Oats, just for starters. The full bar also caters to the brunch crowd with its "famous" Bloody Mary (made with house mix), among other specialty cocktails. And you can feel good about helping out those less fortunate if you dine on the first Thursday of any month, when Cafe Santé donates 5 percent of gross sales to area food pantries via the Manna Food Project.
One Water St., Boyne City
(231) 582-8800, www.magnumhospitality.com/cafesante
Brunch hours: 8am–3pm daily. (Lunch 11am–3pm; dinner Monday to Thursday and Sunday 3pm–10pm, Friday and Saturday 3pm–11pm)

Pâtisserie Amie
"An experience right out of Paris" is what this French bistro in Traverse City's Midtown neighborhood aspires to provide. And you might want to plan an extended stay in this petite version of the City of Lights, because considering the scope of the menu, you'll hardly scratch the surface of it in one visit. Whether you're in the mood for crêpes (savory or sweet), omelettes (11 different kinds, not counting specials), Oeufs Florentine (a bed of fresh spinach topped with creamed spinach, poached eggs, hollandaise, and melted Leelanau raclette cheese), La Choucroute (sauerkraut with three meats), or a toothsome Tarte Flambée (naan bread, Leelanau Cheese fromage blanc, fresh herbs, minced shallots, shredded Gruyère, crumbled bacon, and two fried eggs), you will find it here, along with incredible pastries and desserts. And when you've had your fill of Parisian fare, owner-chef Eric Fritch, head chef Shaun Johnson, and crew lead you on a virtual Tour de France with specialties from Provence, Normandy, Alsace, and beyond — even a little jaunt to Morocco. What to drink with your lovely brunch àla française? Mais bien sûr, champagne!
237 Lake Ave., Traverse City
(231) 922-9645, www.patisserieamitc.com
Brunch hours: Daily 8am–2pm. No reservations.








Trending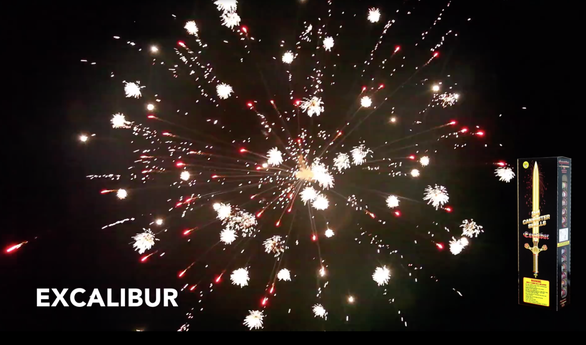 Big Boom Time for Home Fireworks
With social distancing sidelining most of the region's large fireworks shows, many enthusiasts are turning to their ...
Read More >>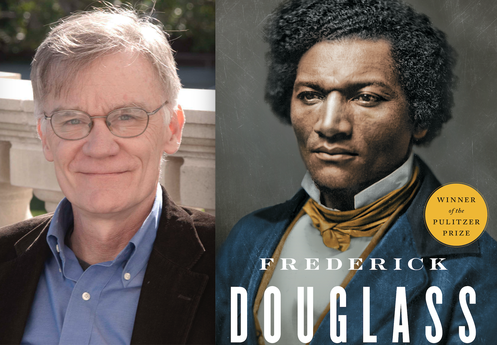 Required July 4 Reading: "Frederick Douglass: Prophet of Freedom"
Pulitzer Prize-winner David W. Blight will be the featured guest at the National Writers Series' online event 7pm Ju...
Read More >>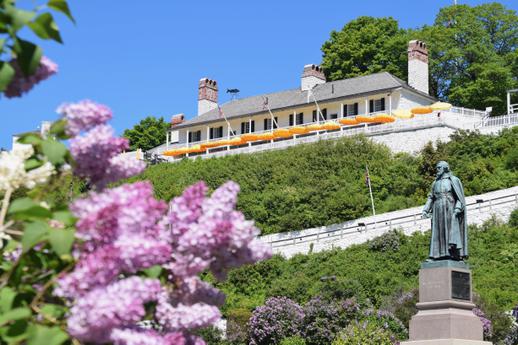 Mackinac Island, After the Shutdown
Mackinac Island — the four-square-mile spot Condé Nast readers named one of the best islands in the U.S. and ...
Read More >>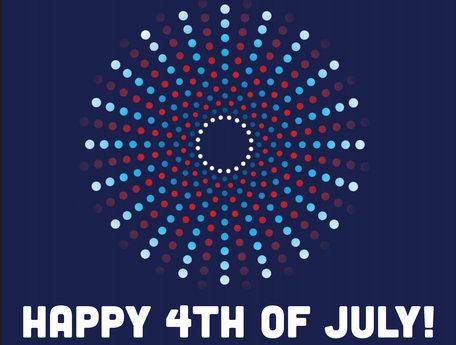 Events Around the North
As the COVID-19 pandemic forestalls festivals and large-scale gatherings, traditional Independence Day festivities have be...
Read More >>
↑