Express Yourself
Nine workshops to unleash your creative side this spring
Spring break is upon us in northern Michigan, and if you're taking the staycation route rather than jet-setting to other locales, consider trying your hand at one of the many creative and art-focused activities—from fused glass to pottery to wooden signs—taking place between March 25 and April 9.
1. Charlevoix Circle of Arts: Crafting with Carol
March 25, 11am-12pm
Want to keep the kiddos busy over break? Join Carol Torres for her Easter Sock Gnomes workshop for kids ages eight and up ($25).
"Crafting with Carol is a new class series at Charlevoix Circle of Arts," says Erika Kilkenny, administrative assistant for the nonprofit. "Each month, Carol Torres, local educator and maker, gives adults and children the opportunity to create a fun and seasonal project from start to finish."
Under Torres' guidance, attendees will create a gnome perfect for the spring and Easter seasons, with all materials provided for bringing your little garden friend to life. (If any adults want to make an Easter gnome, Carol is hosting a class on March 27 just for the "big kids.")
"Being creative, building and learning new skills, and working with your hands is inspiring, brings people together, and is even therapeutic," Kilkenny says of the class. To register for either workshop, visit charlevoixcircle.org.
2. ClaySpace TC: Pottery Workshops
Week of March 27
During the week of spring break, ClaySpace TC is kicking off a new session of pottery classes for all ages. From kids to adults, anyone can try their hand at wheel throwing, hand-building, or a full "try-it" class to gain exposure to various clay techniques and approaches.
Sessions range from six to eight weeks, with a price tag of $225-$250. While the cost is a bit of a commitment, the two-hour sessions come with a 25 lb. bag of clay, glazes, and firings for your work. For some classes, you also get access to six hours of additional open studio time each week to practice your craft.
So, if you're looking for a new spring hobby, consider signing up—ClaySpace TC is ready for tots, juveniles, and adults. Learn more at clayspacetc.com.
3. Northport Arts Association: Llamas and Tigers and Sloths, Oh My!
March 27-30, 1-4pm
Instructor and artist Lisa Westling takes youth artists on a fun and creative journey exploring unique animals. This four-day workshop is open to individuals of all skill levels between the ages of seven and 12. Participants will learn about each animal's characteristics and habits to better inform their work. Then, using a variety of methods and materials, they'll create their very own llama, tiger, and sloth-themed work of art. Registration is $30/person and can be paid online at northportartsassociation.org.
4. Hang Workshop: Make-and-Take Workshop
March 30, 11am-12:30pm
Join Traverse City's Hang Workshop, which specializes in home décor classes, for a spring break make-and-take workshop. You can choose between 17 wood sign designs featuring birds, bikes, flowers, and all things spring to paint and decorate however you want. All supplies, instruction, and hanging hardware are included in the $10-$55 fee (depending on the size of your chosen sign). Hang Workshop also offers private reservations for groups of eight or more for other arts and crafts categories, including tumbler making, wreath making, and paint pours. Make sure to pre-register at hangworkshop.com.
5. Gaylord Area Council for the Arts: Creative Crowd Open Art Studio
March 31, 1-3:30pm
Gaylord Area Council for the Arts welcomes artists of all ages and experience levels to enjoy an afternoon of creativity, support, and networking with their Creative Crowd Open Art Studio. The goal of the weekly offering is to encourage artists to come together and share their work in a safe setting where skills can be honed and knowledge can be shared. RSVPs (and donations) are appreciated, but walk-ins are welcome.
During spring break, Gaylord Area Council for the Arts will also offer Funday Monday on March 27, where you get to try your hand at a new art form (free, donations recommended), and a Kids' Art Class on March 30, where youths age eight to 13 get an hour of art time with various media and mediums ($5). Learn more at gaylordarts.org.
6. Tinker Studio: Linocut Printmaking & Mixed Media Embellishment
April 1 & 10, 10am-12pm
Tinker Studio is hosting a two-part workshop ($100) the first two Saturdays in April focusing on the art of linocut printmaking and mixed media.
"In this introduction to linocut printmaking, we will break down the steps to creating successful linocut prints, including creating a simple drawing with design focusing on positive and negative space, transferring this image to the printing block, breaking down good carving technique, and finally inking and printing," says Elizabeth Burbee-Patterson, one of the family-owned studio's team members. "Printmaking lends itself to some freedom, and 'happy accidents' often result in some of the most successful elements of the prints."
After this experience, you'll have several beautiful prints to keep or share. All materials are provided. Sign up at tinkerstudiotc.com/events.
7. Crooked Tree Arts Center - Petoskey: Figure Drawing Drop-in
April 5, 5:30-7:30pm
Have you ever thought of giving the art of figure drawing a try? If so, here's a drop-in class that's perfect for first-timers or seasoned artists. Join CTAC instructor Egan Franks Holzhausen in an activity that develops your skills in observation, gesture, proportion, positive and negative space, and rendering form. Easels are provided, but attendees need to bring their own drawing supplies. Figure Drawing is offered every other Wednesday in conjunction with North Central Michigan College's Life Drawing class. $15/person; attendees must be 18 and up. Visit crookedtree.org to sign up.
8. Up North Arts, Inc.: Fused Glass Jewelry Making Class
April 8, 10:30am-12:30pm
Artist Susan Molnar will lead a fused glass jewelry-making class geared toward ages 14 and up this April.
"Fused glass and clay classes have always been a favorite of our members," says Chris Fisher, program director at Cadillac's Up North Arts, Inc. "These media can be molded and shaped into something so different from their original form. The process is both challenging and rewarding."
Attendees will make three to five dichroic glass pieces that can be used for buttons, earrings, bracelets, money clips, etc. All skill levels are welcome; no prior glass-cutting or fusing experience is required. Get details at upnorthartsinc.com.
9. Creation Station: Walk-In Studio
Business hours: Tuesday-Friday, 10am-6pm; Saturday, 10am-4pm
If taking a class at a specified time doesn't fit into your plans, consider checking out downtown Cheboygan's Creation Station. Sharing the same location as Right Brain Toys, you can find unique gifts and cool activities and games to try, as well as explore one of the many projects they have available, like pottery painting, picture frame decorating, and more. Here's how it works: Come anytime during business hours, choose your project, and Creation Station staff will set you up with supplies and instructions. For more information, visit creationstationmi.com.
Trending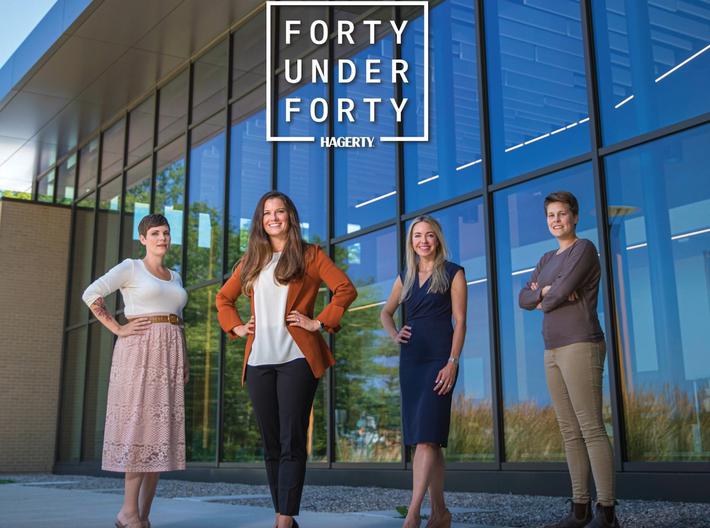 Nominations Now Open for the Hagerty/TCBN 40Under40
For 17 years, the Traverse City Business News, sister publication to Northern Express, has been celebrating the young move...
Read More >>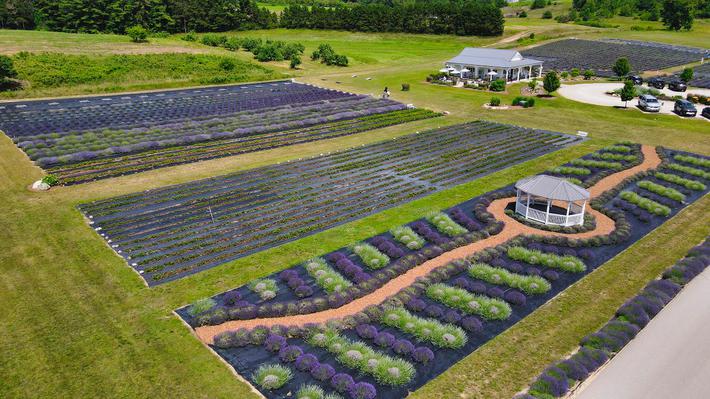 A Secret Garden
Sshh! This one is for your eyes only. The Secret Garden at Brys Estate has opened for the season, and it's time to c...
Read More >>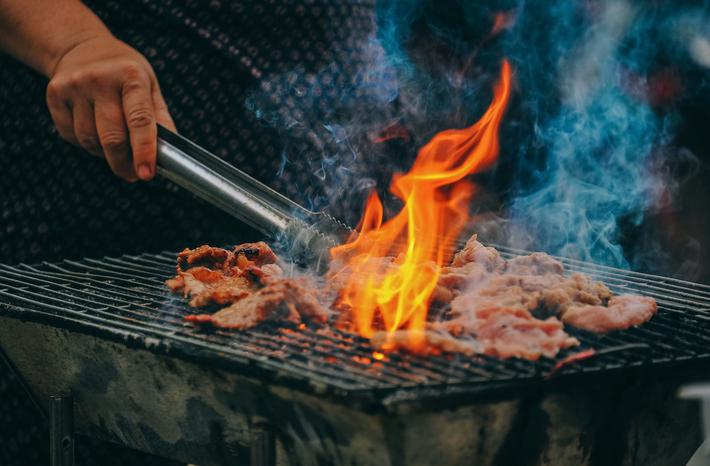 What's Cooking at Shady Lane
Celebrate your dad at Shady Lane Cellars' Father's Day Cookout. Offering a brat and Gruner Veltliner pairing f...
Read More >>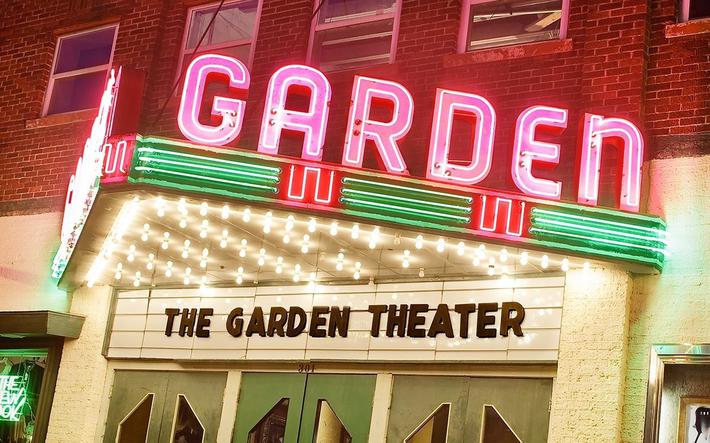 48 Hours in Frankfort
Roll the cameras—the Frankfort48 Film Contest is full of action this weekend! The contest is the trial grounds for t...
Read More >>