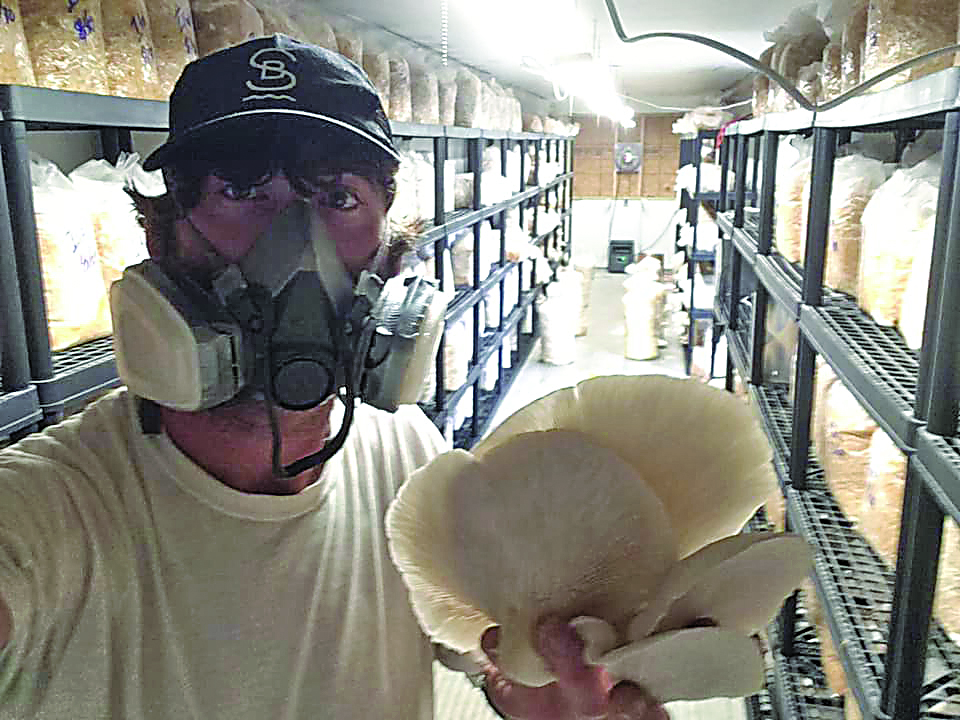 Extra Mushrooms, Please
A niche market making strides in the North's restaurant industry
Once relegated largely to pizza, soups, omelets, and salads, the modest mushroom — commonly sourced from cans — hasn't always been a popular part of American restaurant menus. (Morels being the exception Up North, of course.)
But as the public has become more acquainted with the ingredient and the variety of flavors, textures, and nutrients the culinary cousins within the fungi family offer, crimini, white button, chanterelle, oyster, portabella, and their ilk are increasingly finding favor in kitchens around the nation.

Answering the call locally are a number of growers and foragers. At his operation in Interlochen, Matt Hall cultivates shiitake mushrooms for several Traverse City area restaurants, including Red Ginger, the Boathouse, and Black Star Farms. Thanks to increasing demand, the Midnight Harvest proprietor is also growing maitakes for future sale and is looking at cultivating more challenging varieties, including truffles and morels.

True, he has an in — Hall is also a bartender at Red Ginger — but his longtime interest in growing food and restaurateur-ing has been key in motivating him to master the not-so-simple art of mass mushroom cultivation.

"A restaurant I was working for in Grand Rapids worked with local farms. I started gardening, had raised beds, had mushrooms in the back yard," he said. "But what it means to be a mushroom farmer is a totally different ballgame."

Hall isn't the only mushroom farmer around. In fact, he's not even the only one in Interlochen. Rob Coonrod grows several different kinds of mushrooms at Moongarden Mushrooms. "I always had a fascination with mushrooms. I wondered why there were no [mushroom] gardens or window boxes," he said.

His "garden" is a converted semi-truck trailer. He said the challenge is trying to provide the right setting for the disparate varieties. "Every mushroom is different. Some like shade, some darkness — crimini, portabella, white button mushrooms like the dark, but not oyster, winecap, maitake, hen of the woods, and lion's mane."

He concentrates on oyster mushrooms, hen of the woods, and lion's mane mushrooms. "Oyster is a great standard for a lot of chefs. There are different types: bright pink, white, golden, with different flavor profiles." Among the restaurants he supplies are Frenchie's Famous, Taproot Cider House, The Cooks' House, and Burritt's Fresh Market in Traverse City, and Altonen's in Elk Rapids.

Frenchie's makes a Moongarden Mushroom omelet. Italian restaurants like Trattoria Stella and Pepe Nero use them in pasta and ragout. Milkweed at the Little Fleet uses them in bibimbap," a Korean mixture of rice, kimchee, egg, vegetables, meat — and mushrooms, of course.

Both took circuitous routes to their mushrooming. Hall was interested in marine mammals. He had initial talks with the Virginia-based Science Applications International Corporation about working in Georgia but was unsure about the path he really wanted to take.

It was the restaurant job in Grand Rapids thatstimulated his burgeoning interest in the food industry. The choice was solidified when he saw a TED Talk by a mycologist. "That pushed me over the edge," said Hall. So he chose mushrooms over manatees.

Coonrod initially took after his parents, classical musicians by trade. He and his music eventually landed out West, where he studied and performed, but home beckoned.
"I was living in LA in the 2000s. I wanted to come back and do something good environmentally — something no one else was doing," he said. That something turned out to be mushroom farming.

While Hall and Coonrod grow their mushrooms and sell directly to restaurants, Petoskey's Ken Harris takes a different route. Instead of farm to table, he focuses on forest to table. Harris is a familiar sight at farmers markets across the area, as his Michigan Mushroom Market supplies all manner of foraged mushrooms to chefs and home cooks alike.

He's plied his trade in Harbor Springs, Boyne City, Traverse City, Charlevoix, Elk Rapids, and Petoskey. But the longtime mushroom fan never intended to create a business around the fungi. "My business was basically an accident," he said.

Several years ago a friend called and invited him over, and Harris responded that he'd be there as soon as he finished picking mushrooms. When he showed up with 20 pounds of chanterelles, the friend asked if he ever considered selling them at farmers markets. Harris tried it and sold out within three hours. "I had 20 pounds of chanterelles, and at $15 a pound, that's $300."

Hall said farming mushrooms satisfies his jones for scientific experimentation — and then some. "It's a totally different ballgame. There are a lot of hurdles," he said, mentioning sterile conditions, flow hoods, agar plates, and the dynamics of bacteria. "I love the science of it."

Trying to grow morels domestically is even more of a challenge. He said the latter only grows seasonally, making it even more difficult to translate from wild to cultivated.

Where do things go from here? As scientific research continues to show the health benefits — from weight loss to nutrition and gastrointestinal health — mushroom use seems primed to grow like … well, mushrooms. Further study on health benefits and improving cultivation methods seems likely.

On the foraging end, Harris said the different seasons mean he provides different options: morels in the spring, chanterelles in the summer, and others in the fall.
"That's when a bunch come out," he said, mentioning king bolete and black trumpets. "They're my favorite," he said of the latter. While the foraging season ends when the snow flies, that's when he turns to the slopes as a ski instructor at Nub's Nob.
Trending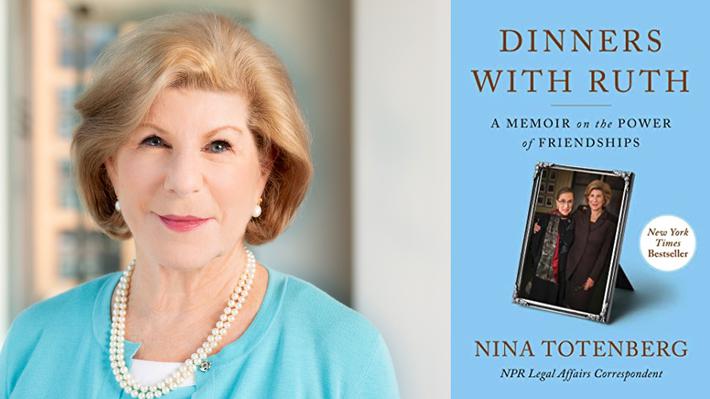 Dinners with Ruth
In the theme of Galentine's Day and female friendships is NPR legal affairs correspondent Nina Totenberg's boo...
Read More >>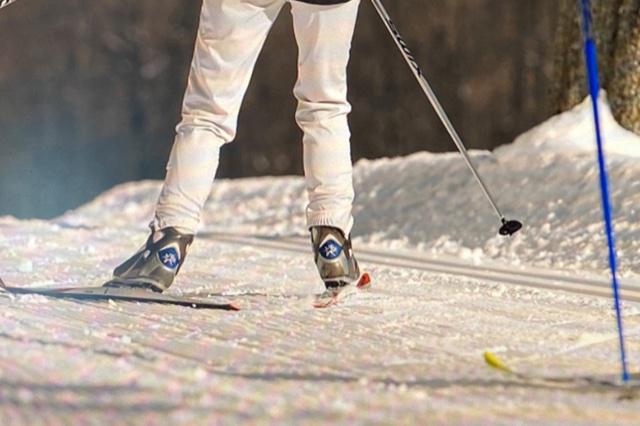 Shooting Ski-t
Take aim when you pair cross-country skiing with airsoft during Crystal Mountain's Airsoft Biathlon on Sunday, Feb. ...
Read More >>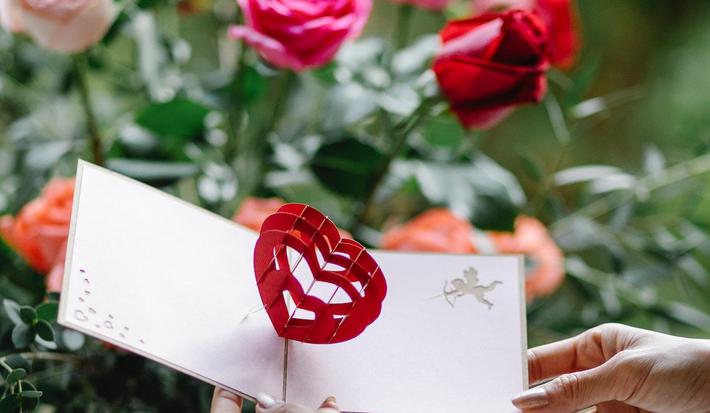 The Lost Art of Valentines: Three spots to find (or make) the perfect card
Remember the days of giving valentines in elementary school? Of perfecting each card and sentiment and placing each sparkl...
Read More >>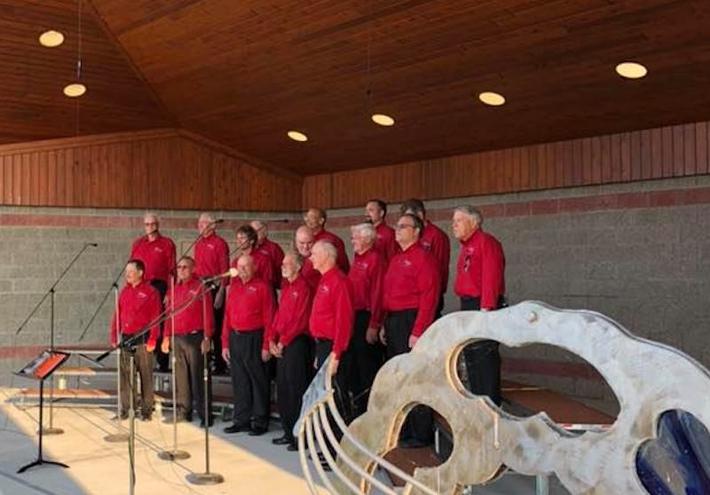 Singing Valentines
If you need a fresh way to show your love and gratitude this season, then perhaps a singing valentine is up your alley. Th...
Read More >>