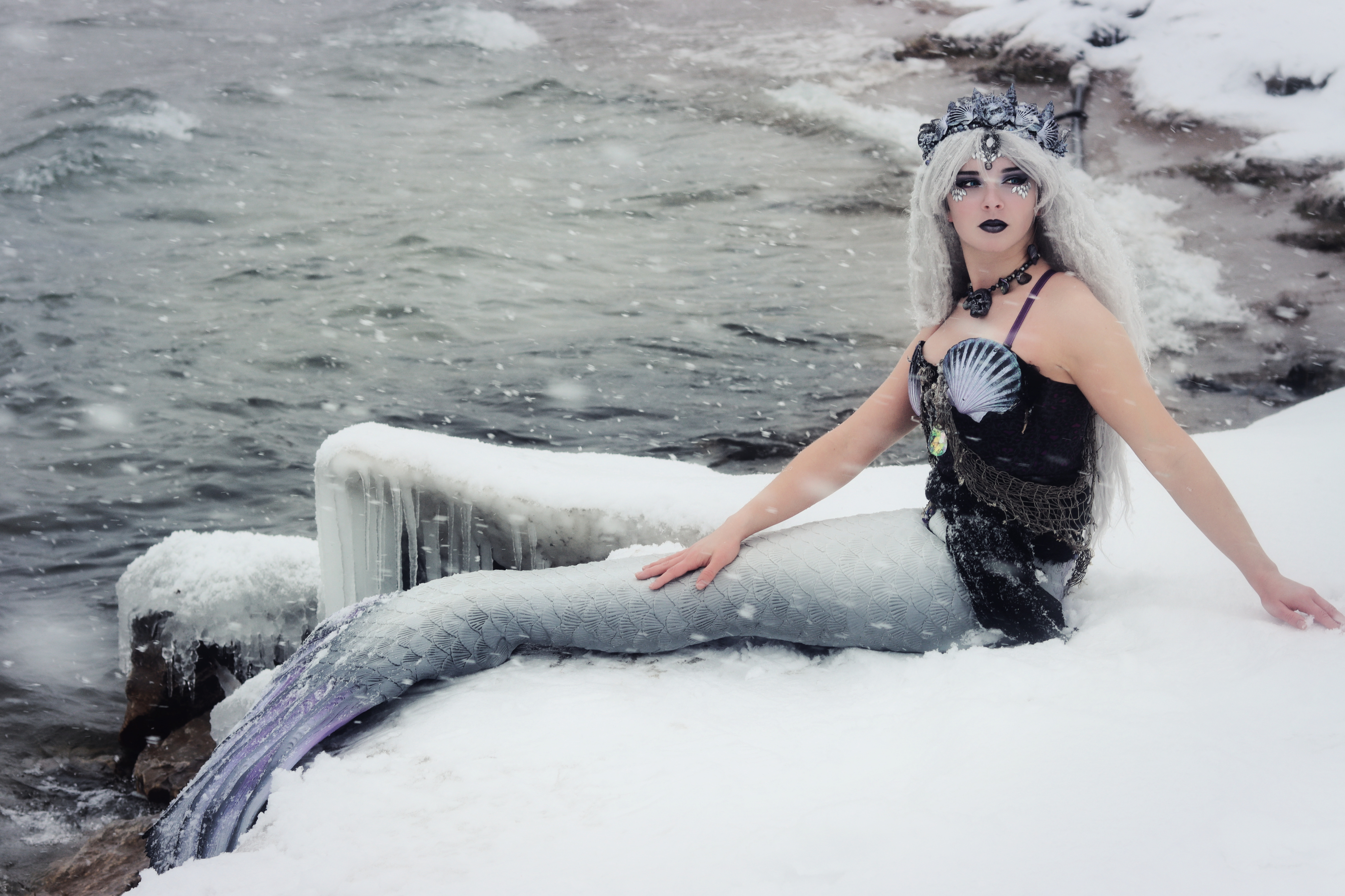 Meet Brittany Adams — and 19 Other Fascinating Northerners
20 Fascinating People, 2020 edition
Wayne Richard "Dick" Smith: Living History
Dick Smith cultivated his interest in northern Michigan history the old-fashioned way: He lived it.
"I was born in Petoskey, and my great-grandfather Sam Horton was one of the earliest settlers in this area," Smith said of his ancestor, who sailed into Lake Charlevoix in 1856 with 13 children in tow. "So, I'm related to half of northern Michigan. I don't even know who my relatives are."

Smith, who was born in 1934, lived through the Depression and World War II, and attended University of Michigan Law School. In his late 20s, he became the prosecutor for Emmet County. He would later become district court judge, and after that, Petoskey's city attorney.
It was as prosecutor that Smith played a role in one of the most notorious cases in the area's history. He presided over the initial investigation into the murder of six members of the Robison family in Good Hart in 1968.
There was another notorious case — one that's gone largely forgotten — when a group of criminals from downstate came north while on the lam for an armed robbery. One in the group had served time at Camp Pellston, so they decided to try to burn it down. Their plans were thwarted at the last minute, Smith said, but then they managed to break out of jail in Petoskey. They were captured and sent off to a more secure jail in Sault Ste. Marie.
"That was the only one that could probably hold them at the time," he said.
Today, Smith and his wife live on 60 acres north of Harbor Springs. He said he's thinking about writing his memoirs.
"I keep thinking I'm going to do it," he said. "And I probably better pretty soon."
Cindy Hull: Intrepid Mystery Writer
There have been so many hassles and hardships during the state's stay-at-home orders, but for Traverse City resident and author Cindy Hull, there has been one upside: She's had a lot of time to write.
That doesn't make up for the time she couldn't spend with her grandchildren, of course, but for Hull, who released her first mystery novel, "Human Sacrifice," last November, it's something.
"I was planning on doing more book singing," she said. "I'm not sure when I'll get back to doing that kind of promotion."

Hull, who in 2012 retired as head of the anthropology department at Grand Valley State University after a long career spent working in many far-flung lands, set "Human Sacrifice" in a place she knows well, Mayan ruins in Yucatan, Mexico, where a murder puts a group of university faculty under suspicion. Much like quarantine, her second book, which features some of the same characters, takes place somewhat closer to home: an over-55 community in Florida.
Hull's writing career came about after she looked into taking a writing class at Interlochen. As it turned out, the only one that fit her schedule was her favorite genre to read, mystery writing.
That class, taught by local author Aaron Stander, helped her work out how to devise the mechanics of a plot, story arc, and character details that could unfold to propel a mystery forward.
Asked whether she's planning on a third book, perhaps one set in Traverse City, she said, "I don't know whether I've got that one in me or not."
Jennifer Drake: Michigan's First Female Hunting Guide
If you think it'd be difficult to become the state's first female hunting guide, to immerse yourself in a world synonymous with masculinity and steeped in male tradition, you would be right.
Drake, a single mother with two kids, one of whom is autistic, found herself nonetheless led by her passion for the outdoors to launch her own guide business, Drake Guiding Services, LLC, in 2016.
Since then, Drake said she's taken clients onto state land for hunts, only to have jealous male guides attempt to thwart her work, standing in her way or making a commotion to interfere.

"I've had other guides that would harass me quite a bit," she said. "The DNR, they'd try to handle it as best as they can, but unfortunately, on state land, there's no law that says they can't do that."
In addition to being the rare female in a male-dominated industry, Drake is five-foot-two-inches tall and weighs about 100 pounds, so when she actually gets out into the woods and starts deploying her expertise, she said her clients usually don't know what to make of her at first.
"Once the clients are with me, they realize that I have pretty good skills," she said. "They might wonder until they get out in the field with me. But then they are just amazed."
Drake, who lives in Afton, near Indian River, said her love of hunting started as a child, when her dad would take her trapping through northern Michigan's forests.

"I just loved it. I loved being out in the woods and all that stuff."
Her first career was at a horse ranch, a strenuous job that she loved but ended when she suffered serious injuries after a horse fell on her.

Drake specializes in elk hunts but hunts all year-round and finds coyote to be especially satisfying prey, because the state's coyote population is too large.
She takes conservation very seriously, and said she is careful never to overhunt a particular area.
"I've always been kind of an animal person," Drake said. "I absolutely love critters, and I spent most of my time in the woods as a child."
Piper Shumar: Giver of Bikes
Nine-year-old Piper Shumar was at the annual Iceman Cometh Challenge mountain bike race a couple of years ago and had some time to kill while her dad was out on the trail. She noticed a lot of empties lying around. She decided to collect some of them so that she could buy herself a winter bike helmet.
She collected so many cans after the race that she raised around $100.

Her dad, George, suggested that, instead of a helmet, she use the money for Bikes for Tikes, a program like Toys for Tots but with bikes. The family was already involved with the charity, helping to assemble donated bikes.
Collecting returnables and turning them into bikes soon became a habit.
"It was super fun, and then I just wanted a bunch of kids to have as much fun as I did when I was on my bike," she said. "After that, we started collecting more cans, and it just got really big."
Last Christmas, Piper collected enough cans that she was able to donate 130 bikes.

"It just became word of mouth, and then Timber Ridge said they would put a dropbox out there, and all the campers started donating, and it just went on from there," George Shumar said.
The fourth-grader said she has no plans to retire from her new-found hobby.
"I don't know when I'll stop, but I'll probably keep going," Piper said.
An avid bike rider, Piper has raced in the Slush Cup and Snowcone races at Iceman, and she plans to continue on with the sport.

"I like having fun and seeing what different skills I can learn," she said.
To learn more about the project and how to donate, visit "Project Piper" on Facebook.
Wayne Wissner: The Magical Grandpa
Wayne Wissner spent a career as a professional magician in Michigan and later at a theme park in Kentucky where he worked for two decades.
In retirement, Wissner returned to his Michigan roots, settling in Bear Lake with his wife.
Their grandchildren have come to visit each summer and, upon finding Grandpa's magic equipment stored in the pole barn out back, they had questions — lots of them.
"They were all fairly young, and we have a big pole barn out here, and there was one illusion, 'the mummy case illusion,' which was just standing in the corner," Wissner said.

He showed them the trick — turning a mummy into a person — and from that moment on, the kids were hooked.
They began practicing, formed their own magic troupe, and soon set their sights on performing.

"They wanted to do something for people to come, [where] they could give money to charity," Wissner said. So he built them a stage, and the kids invited the neighbors, charging a dollar per person or a food donation to attend, and put on a show. The money went to the local library; the food to the food bank.

The next year, the kids staged a full production, complete with help from a sound person, a lighting person, and stagehands, at the Ramsdell Center for the Arts in Manistee. They gave those profits to the teen center in Manistee.
As for this summer, the kids — Michael, 13, Aria, 11, Lennon, 10, Anthony, 10, and Oscar, 8 — might have had some magical foresight. Long before the pandemic hit, they had agreed that, as much as they love performing, they were ready to take a break, Wissner said. "It's so much work that we just said, Let's take a summer off and do one next summer."
Audiences, we're betting, will reappear.
Travis Snyder: Walking with Purpose
U.S. Marine Travis Snyder was living in Manistee last year when a good friend whom he'd served with in Afghanistan took his own life. Suicide is a serious problem among combat veterans, and Snyder wanted to call attention to it.
He decided to walk around Lake Michigan.

He would publicize and chronicle his progress on social media, and he would ask people to make donations to the Mission 22 Organization, a nonprofit whose name denotes the average number of veteran suicides that occur each day.
Snyder started and finished in Manistee, taking just 42 days to walk the 800 miles around the lake.
Snyder started off in late August 2019, heading north from his hometown and making stops in Copemish, Traverse City, and Petoskey, among other places. He timed it so that he arrived in Mackinaw City the day before Labor Day and he was able to walk across the bridge among the throngs the next day.
Snyder said he'd mostly stayed with friends up to that point, but once he'd reached the U.P., his adventure began.
"To me, that's when the trip started, because I didn't know anybody at all. I didn't know where I was going to sleep and eat, and I also didn't have cell service for those eight days," he said.

It nonetheless always worked out. Folks offered him places to stay or sometimes even gave him money for a motel.
Finding a safe spot to sleep was sometimes easier than the walk itself. Somewhere between St. Ignace and Brevort, Synder learned too late about bridge work and a resulting detour that would take him 43 miles out of his way, a devastating hiccup. A state police trooper saw him on US-2, asked where he was headed, and told him that if he kept going, he could reach the bridge before it officially closed later that day.
Snyder said he walked for miles through fog and drizzle and crashing waves on a completely empty highway.
"It was one of the most peaceful, serene moments of my life, being on that road," he said.
Snyder plans more solitary walking trips to raise money for his cause. Next up: a 22-mile walk from Holland to Grand Haven and back on May 30. You can follow his progress and learn where to make donations by searching "Veteran Suicide Awareness: Travis Hikes" on Facebook.
George Armstrong: An Extra-special Special Ed Teacher
Maybe it's one of those things where you don't know what you're good at until you try. Or perhaps it's the pressure of not wanting to let others down. Either way, when a young special education teacher in Petoskey took on an assignment to raise funds for a camp just for kids with disabilities, he gave it his all. Spirit Day Camp debuted in 1984, in large part due to the efforts of George Armstrong.
Now, 36 years later, Armstrong is ready to hand off the work to the next generation. At least some of it. "It's my last year at Petoskey High School, [but] I still plan to solicit funds," he said. Challenge Mountain's Spirit Day Camp is a summer day camp designed for individuals living with disabilities to enjoy recreational and leisure activities, just as Challenge Mountain itself was established to provide recreational opportunities for those with disabilities. For all his efforts, Armstrong was recognized by the Michigan Council for Exceptional Children as the 2019 Special Education Teacher of the Year.
Due to the coronavirus, 2020 will be the first year since 1984 the camp hasn't been held, but thanks to what seems to be a contagious Armstrong can-do attitude, "We will still do some virtual things my wife has planned," he said. Linda Armstrong is the Challenge Mountain program director. "I dragged her in to be a counselor."
Francisca Stig-Nielsen: Born Above the Borscht
Francisca Stig-Nielsen has a story to tell. Thing is, she probably won't remember much about it. Her coming into the world was an event not only for her family but also for patrons at the Cabbage Shed in Elberta. That's because her parents, Frederik Stig-Nielsen and Betsy Mas, decided they wanted to have their baby at home — and that home just happens to be an apartment above the popular Elberta restaurant and tavern. "It has good juju," said Mas of the apartment.
The couple met in law school in Portland, Oregon, but decided after graduation they didn't want to join the rat race. After a short stint in the Peace Corps, the husband and wife relocated to their favorite vacation spot in northern Michigan. They were soon regulars at the Cabbage Shed's open mic night, and eventually, both began working at the eatery too. When they heard the apartment upstairs was going to become vacant, they jumped at it. "The space is unique, with beams, high ceilings, a view of Betsie Bay," said Mas.
They just hadn't counted on the place being busy when Mas went into labor. As it lacks air conditioning, the windows were wide open on that steamy July day. "We surprised the patrons. We know several we found out had been here" during the birth, said Stig-Nielsen. Today, mom, dad and baby Frankie are all doing well. And in a twist, both Mas and Stig-Nielsen are back to practicing law.
Gene Lagerquist: Speaker for the Trees
Retired logger Gene Lagerquist admits his idea is a big one. But he's undeterred, saying if you're going to make a dent, you need to think big. The president of the Spirit of the Woods Conservation Club wants to plant 1 million trees within the next five years, to be distributed among Mason, Manistee, Benzie and Leelanau Counties. "It's not a cure-all, but it's something the poorest and youngest can do," he said. He acknowledges the cost will be steep. "It's a big project," he said. So he is looking to approach foundations and get grant money, but first, he said, he's trying to involve paper mills, sawmills, and other groups he sees as vested partners. "They made a profit the past 200 years," Lagerquist said.
While members of the conservation club are part of the effort, it is not an official activity of the group. Lagerquist has involved like-minded people from Carbon-Free Manistee and Citizens Climate Lobby as well as the conservation club and others. "Earth is suffering a death of 1,000 cuts," he said. Given the current circumstances, it's not clear when these activities can resume. The plan was to begin planting trees on Earth Day, April 22. "We worked with local nurseries. We had a kickoff planned for Earth Day, then the virus hit." He is now working to further organize efforts, including creating a tax-free organization. Interested in helping? Contact Lagerquist at bobcatgene@outlook.com.
Kevin LaRose: Late-night Soloist
Interlochen Center for the Arts is quieter now than it's ever been, which might actually work in Kevin LaRose's favor. A safety officer who works the midnight shift at Interlochen, LaRose is also a talented multi-instrumentalist who's developed a unique way to keep himself awake and alert while patrolling the vacant campus: He slips into the Dendrinos Chapel, Corson Auditorium, or other unused indoor spaces around 3 o'clock in the morning, hits record on his phone, and performs a brief piece of music on trombone. Or cello. Maybe saxophone, or recorder, or kalimba. Even theremin. Pretty much any instrument within reach. Then he'll post it to his Youtube channel. "I spend half my shift out of the office. Most nights there's nothing to do," LaRose said.
After graduating from Michigan State University, the Interlochen Arts Academy graduate found his way back to the arts campus, first as a safety officer for Interlochen Arts Camp, then in a year-round capacity. These days, he's down to three nights a week, but he's still able to accompany himself as he plays Europe's "The Final Countdown" on electric kazoo. Or "Someone To Watch Over Me," on valve trombone. And Chuck Mangione's "Feels So Good" on alto horn.

"I've been doing it since I got a loop pedal," LaRose said, which allows him to double-track himself on various instruments in real-time. He still plays as a freelance musician with other ensembles and was a regular presence at the jazz jam sessions at the Workshop Brewing Company. But until things open up again, he's providing his unique jazz, pop, and classical highlights online, courtesy of his nocturnal musical meanderings.
Harry Goldson: Jazz Man
Harry Goldson grew up playing music, performing on saxophone and clarinet with big bands. When he got drafted into the U.S. Army during the Korean War, he thought he'd be able to continue playing in the Army band. No such luck.

"I ended up in the signal corps," he said. "I went into cryptology. I liked it. It changed my outlook." So much so that when he got out of the Army, he put down his horns and went back to school, then got a degree in accounting. "I found it fascinating. I went into banking as an auditor."

He and his wife, Piper, initially made their home in Chicago, though after visiting family in Traverse City, the two bought a condominium in Suttons Bay. They commuted back and forth until deciding to move Up North permanently. They opened an art gallery, and Piper, herself a pianist, bought Harry a new clarinet so they could play duos. Word got around, and soon Harry found himself playing with Encore Society of Music, with the Traverse Symphony Orchestra, and at various functions and concerts in this area as well as elsewhere in the state and nation (some of which can be found on his website at HarryGoldson.com). He and Piper established the Suttons Bay Jazz Festival, which ran for many years, and he recorded several CDs — one of which made its way to space on board the shuttle Endeavor in 2008
Now 91, Goldson still plays, but with the coronavirus precluding live performances, his music is temporarily grounded: "I was planning to do a concert, but I doubt there will be any this year."
Jessica Dennis: Heartache Helper
Jessica Dennis's business — making attractive rings, necklaces and other jewelry — isn't altogether uncommon, but it's her specialized niche that sets her apart, one that unfortunately started with a tragedy.
After her seven-year-old son Payton died from brain cancer in 2017, Dennis incorporated some of his cremains into a piece for herself. "I felt I needed him with me," she said.
At first, she only shared the results with family. "I didn't know if it would seem weird or creepy. I didn't plan to have any business [from it], she said. But when family members wanted their own such jewelry, she began to share the idea and results with others. The enthusiastic response prompted her to offer the specialized pieces on her online shops (Etsy and jessica-dennis-designs.myshopify.com).
Today, the majority of her jewelry business — about 80 percent, she estimates — comes from the rings, necklaces, bracelets, earrings, keychains, and other pieces into which she incorporates the ashes and hair of customers' loved ones. (She also offers jewelry incorporating breast milk, which she said takes a little longer, as she has to dehydrate the milk and mix with resin.)

No matter what treasured item she receives, Dennis works quickly to get it back — tucked safely inside one of her designs — into the hands of the sender, even when business is brisk. "I get five to 30 packages every day with ashes, hair, even fur [from pets]," she said. "I typically ship within two weeks of receiving the ashes."
Bill Siegmund: Going with the Flow
As a kid, Bill Siegmund would spin a globe and think to himself, Wherever it stops is where I'll travel someday. Then he grew up and made it all come true.
At 15, Siegmund became the youngest member of the Grand Rapids musician's union. He played professionally — drums, with several bands — in high school and college. While attending the Grand Rapids' Thomas Jefferson College, he earned a degree in ethnomusicology (the study of other cultures' music) and added to his repertoire the veena, an Indian instrument with, of all things, a beeswax fretboard.

After college, Siegmund made good on his ambition to see the world.
Armed with a backpack and a fist full of traveler's checks, he flew to South Africa. There he met up with well-established British ethnomusicologist Hugh Tracey, who was recording that country's tribal music. Following that, he hitchhiked the length of Africa, from Cape Town to Cairo, a perilous adventure through several war-torn countries. His wanderlust still unsated, he continued on through Turkey, Iran, and Afghanistan — then over the treacherous Khyber Pass into India, where he devoted six months to practicing classical Indian music, meditation, and Bikram yoga.

When Siegmund finally returned home to Michigan, he was asked to summarize what he had learned on his travels — with a one-word description. He thought on it. Then the right word dawned on him.

"Four experiences on the trip almost cost me my life, and they were all water-related," he said. "So I said 'water.'"

And with that simple statement, Siegmund found an entirely new calling. He immersed himself in water purification techniques and in 1978 founded Traverse City-based Pure Water Works, a company devoted to "changing the quality of life with quality water." Over the last four decades, Siegmund's company has pioneered new standards and developments in the water industry and served clients around the world — music, you might say, to all cultures' ears.
Brittany Adams: Scaling Up
When Brittany Adams graduated from high school in 2013, she couldn't quite face the prospect of moving away from home for four years of college.
"I had a really bad issue with social anxiety, and I just couldn't bear going away, even though I had this great scholarship to a school in Florida," she said. "I was so excited to go, but I really just couldn't at the time."
Suddenly left searching for a career much sooner than she'd anticipated needing one, Adams stumbled into the world of cosplay, a performance art where participants design and wear costumes to either play well-known characters or create their own. She started experimenting with costuming and launched her own YouTube channel, all about cosplay.
Then one day, she discovered her passion in the pages of a magazine her dad had brought home. The article was about "professional mermaids," cosplayers who wore silicone mermaid tails and made their living performing at festivals, birthday parties, and other events. While Adams says she was always "a dragons and monsters sort of girl" in her previous cosplay, she couldn't get the mermaid idea out of her head.
Eventually, Adams gave herself over to the inspiration. She bought a mermaid tail, perfected her own mermaid cosplay, gave herself the name "Mermaid Phantom," pivoted her YouTube channel to mermaid-related content, and began swimming and performing as a mermaid all around Michigan.
There have been challenges along the way: Adams is legally blind when she's not wearing glasses or contacts, and since she can't wear either during most performances – particularly those in water – she largely performs without being able to see. Nevertheless, Mermaid Phantom has built a substantial following (doing business as "The Magic Crafter") that ranges from event hires to Etsy merchandise and beyond. Last year, Adams took her mermaid act all the way to Singapore, for the Asia Dive Expo.
The highlight of the work? For Adams, it's the sense of wonder in kids' eyes when they meet here. "Kids always ask if I know Ariel," she said.

Andrew Farron: The Accidental Mountain Man
Ski hills have shaped Andrew Farron's life, so it's only fitting that he would stumble into managing one. Farron was born and raised in Traverse City. He grew up in the Slabtown neighborhood, just a stone's throw from Hickory Hills Ski Area, and spent "pretty much six days a week at Hickory" throughout his childhood, first on skis and then eventually on a snowboard.
"That's where the passion began," Farron said.
It wasn't the end of the story, either. After graduating from Traverse City West Senior High in 2009, Farron headed to Ann Arbor to study mechanical engineering. He joined up with the campus "Snowboard Club," where he met both his wife and the friend who would serve as Best Man at their wedding. Then, after graduation, he headed the U.P. and made a home in Marquette.
Soon, Farron learned about Marquette Mountain, a small three-chairlift ski hill within the Marquette city limits that was falling into disrepair. The chairlifts regularly broke down, electrical issues plagued every facet of the operation, and the snowmaking technology wasn't working. Farron, whose engineering specialty lies in pumping and piping, approached the owner and made a pitch: hire me as general manager and I'll start by fixing your snowmaking system.
It worked. At 27 years of age, with no previous experience managing ski hills or hospitality properties of any kind, Farron became the general manager of Marquette Mountain. He's since helped spearhead what he calls a "rebirth" at the recreation area, fixing the ski hill's mechanical problems and pointing it toward a future as more of a "four-season community hub." Across the board, Farron sees the potential to make Marquette Mountain precisely the kind of outdoor recreation destination he would have loved as kid. It's just that now, instead of being the kid who spends six days a week riding the toe ropes, Farron gets to be the man in charge.
Hiro Miura: X Marks the Spot
Have you ever happened upon a bottle of wine chilling beneath the surface of Grand Traverse Bay? If so, it was probably put there by Hiro Miura, tasting room manager at Chateau Grand Traverse. Several years ago, as a joke among coworkers, Miura started stashing bottles of Chateau Grand Traverse vino in an ersatz wine cellar deep beneath the waves. The challenge? Getting the wines from the surface to the seafloor without diving equipment. Miura, in addition to being a wine fan and a purveyor of great customer service and hospitality, has been freediving for years. He's stowed many a wine underwater; a good handful of them have gone missing, which means someone's been reaping the benefits of the unusual hobby.
For now, Miura says that hobby is on hold. Freediving is risky, and it's a risk he's not taking in the middle of a global pandemic. Instead, he's been focusing most of his energy on planning and preparing for Chateau Grand Traverse's re-opening — something we suspect he'll be willing to celebrate above sea level.
Michael Long: A Weapon for Mini-People's Education
Once upon a time, Michael Long spent a school term aboard a fleet ballistic missile submarine — a "weapon of mass destruction," in his words. Today, he holds a much different job title: executive director for the Great Lakes Children's Museum in Traverse City.
The road to get from point A to point B is as fascinating as you might expect. Long graduated from the United States Naval Academy in the late 1970s with a degree in mechanical engineering and enrolled in Nuclear Power School, where he got his training aboard a nuclear submarine. The training convinced Long of one thing: The Navy wasn't the right place for him. His search for a different career led him to jobs in technical writing, IT, and customer support. Eventually, he found his passion: working with nonprofits that serve kids.
Long served his first nonprofit executive director role in Eagle River, Wisconsin, after helping a group write a business plan and secure funding for a then-brand-new children's museum. That path would eventually lead him to Traverse City and its Great Lakes Children's Museum, where Long has been at the helm since 2014. When he took over, the museum was in dire straits. By the beginning of 2020, he'd doubled the budget, quadrupled the donor base, and brought the museum to a new point of stability. Now, he's guiding the organization through its biggest challenge yet: COVID-19. Just as you'd expect from a guy who spent time on the deck of a nuclear sub, though, Long isn't backing down.
"This crisis has taken every ounce that I have and every trick that I can think of to make sure that we can make things continue to go," Long said. "But we're going to figure out how to make sure the Children's Museum can be around for an indefinite period of time."
Karl Manke: The Reluctant Rabble-Rouser
You might have seen Karl Manke's name in the news recently. That's because the 77-year-old Owosso-based author and barber has ignited a national controversy by reopening his barbershop in defiance of Governor Gretchen Whitmer's statewide stay-at-home order. But long before he had become an unlikely symbol in the movement to reopen Michigan's economy, Manke was a northern Michigan boy enraptured by the state's fascinating and oft-forgotten history.
Born and raised in Frankfort, Manke still has a place Up North and finds his way back regularly — particularly for book signings at Traverse City's Horizon Books but also in the narratives of his books themselves. One of his novels, titled The Scourge of Captain Seavey, tells the true story of Dan Seavey, a pirate who sailed the Great Lakes in the early 1900s — and for whom Manke's grandfather claimed to have served as cabin boy. Parts of the novel take place in turn-of-the-century Traverse City.
Right now, Manke has two big things on his mind. The first is his latest novel, Hope from Heaven, which is being adapted into a film by the Lansing-based studio Collective Development Incorporated. The second is his business, the Karl Manke Barber Shop, which he reopened May 4, after six weeks of state-mandated closure. His decision sparked a battle with state officials: the Department of Licensing and Regulatory Affairs yanked Manke's license to cut hair, and he's received both a misdemeanor citation and a cease-and-desist order. But after weeks of lost income and insufficient relief from the government, Manke saw no choice but to get back to business.
"This kind of belligerent act is not my forte," he said. "It's just not something that I feel comfortable doing. But I felt like I had to do it. We were supposed to go back May 1, and even then, we were barely hanging on. But then [Whitmer] dropped the bombshell and said, 'No, it's going to be another 28 days.' And I just couldn't do that. I'm an independent businessperson, and I had to go back to work. So I went back to work."
Chayse LaJoie: The Gaylord Grappler
The COVID-19 virus crushed the schedules of many high school sports, but wrestling was one of the few to finish its season. And one of the top wrestlers in northern Michigan was Gaylord Blue Devils senior Chayse LaJoie.
Already a two-time state champion with a career mark of 189 wins and only 7 losses, LaJoie has trained in both Sweden and at the Olympic Training Center at Northern Michigan University,. He was a virtual lock to win a third crown in the 135 or 140-pound weight classes.
But the 18-year-old wanted to challenge himself and bulked up to the 145-pound class to take on another great grappler, Lowell's Austin Boone. Eventually they met and Boone was victorious by 1-point, but LaJoie walked away with a sense of accomplishment.
"I accepted there was a great chance I wouldn't win the state title," he told reporters after the match. But I think my character improved taking on this challenge. I think it's a great lesson to learn that you can take on your giant and lose and still be a better person because of it."
The LaJoie family is at the center of a wrestling dynasty in Gaylord. Dad Jerry LaJoie coaches the Blue Devils varsity squad and his sons Dominic and Chayse have helped lift the program to new heights.
Chayse will face another challenge when he joins Dom on the highly touted wrestling squad at Cornell University. The Big Red team will enter the 2020-21 academic year as the No. 2-ranked team on the FloWrestling Preseason Team Tournament rankings.
"I'm really looking forward to Cornell," said Chayse. "I enjoyed my visit there, staying with my brother, and it's really a beautiful campus. They have a really great team and some really good kids coming in."
Trending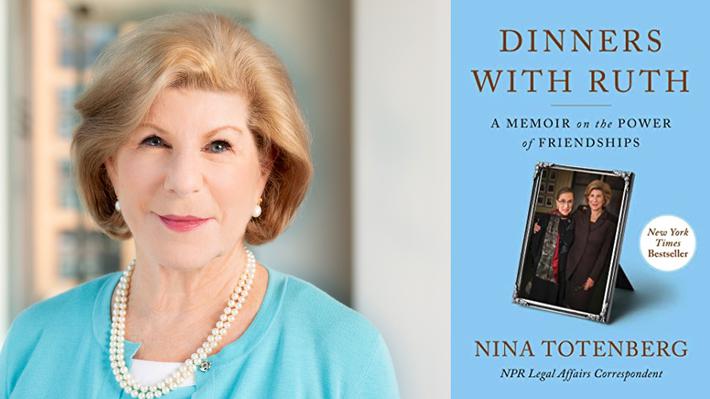 Dinners with Ruth
In the theme of Galentine's Day and female friendships is NPR legal affairs correspondent Nina Totenberg's boo...
Read More >>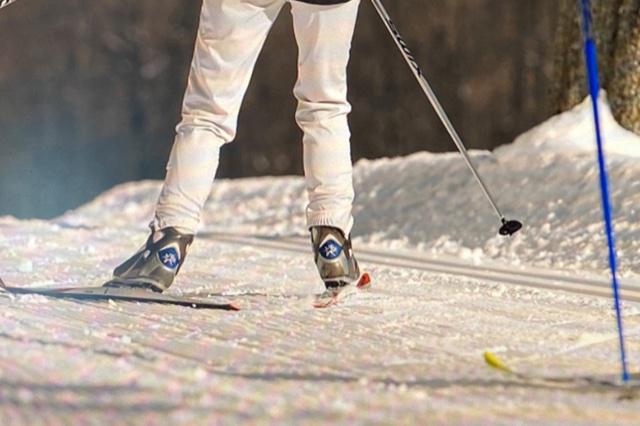 Shooting Ski-t
Take aim when you pair cross-country skiing with airsoft during Crystal Mountain's Airsoft Biathlon on Sunday, Feb. ...
Read More >>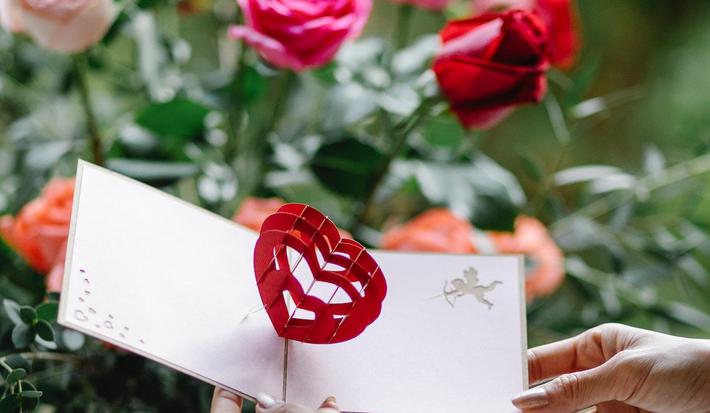 The Lost Art of Valentines: Three spots to find (or make) the perfect card
Remember the days of giving valentines in elementary school? Of perfecting each card and sentiment and placing each sparkl...
Read More >>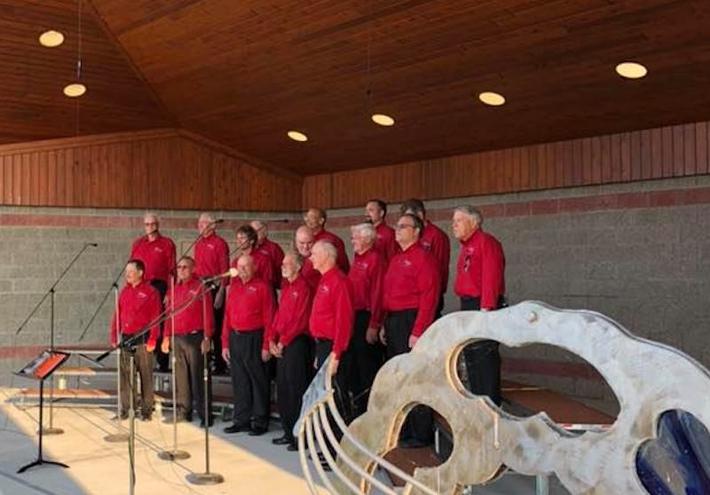 Singing Valentines
If you need a fresh way to show your love and gratitude this season, then perhaps a singing valentine is up your alley. Th...
Read More >>