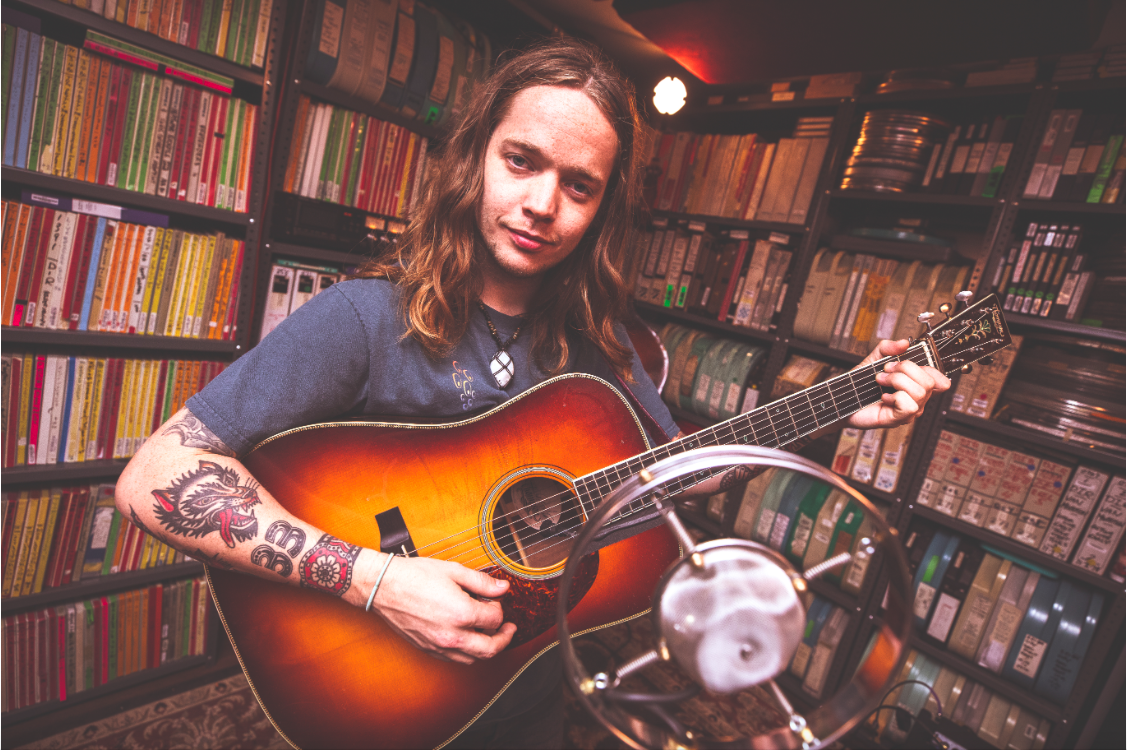 Billy Strings is Coming Home
And he's bringing the musician who made him a bluegrass prodigy: his dad.
Five months ago, Billy Strings was standing on the stage of Colorado's legendary Red Rocks Amphitheatre, playing to nearly 10,000 bluegrass fans. On Friday, Feb. 28, he'll stroll onto the stage at the City Opera House in Traverse City to play to a slightly smaller sold-out (within two hours) crowd of 710 people. But where the Red Rocks show was a career highlight for Strings due to the sheer scope of the venue and the crowd, Friday evening's show will be special for a different reason: It's a two-hander, and his duet partner for the night is none other than his stepfather, noted Michigan bluegrass picker Terry Barber.
Strings, a 27-year-old rising bluegrass star, former Traverse Citian, and Michigan native, wanted to do something special for his home state this winter. Last fall, he released an album called Home, which topped the Billboard bluegrass chart. Following the Red Rocks show — an opening slot for veteran bluegrass band (and fellow Michiganders) Greensky Bluegrass — Strings and his band went on a marathon 11-week headlining tour in support of Home. In the aftermath of a chaotic year, Strings wanted to get back to basics and play a string of shows with Barber, the man who introduced him to the music that would change his life and launch his career.
"It's something that I've been wanting to do for a long time," Strings told the Northern Express. "I grew up playing music with my dad, and he's just an incredible musician. So I've always wanted to do some gigs with him — just me and him — and play all the songs that I grew up listening to. So I put this tour together. I told my agent, 'Look, it would be awesome to do this, and to do it in Michigan, and I want to hit up Traverse City.' And it worked out."
For the tour, Strings and Barber are playing under the moniker of "Family Strings." Unlike Strings' last cross-country run of dates, this tour is a limited engagement: four dates only, across consecutive nights in Bay City, Traverse City, Ionia, and Ann Arbor. All four shows sold out rapidly.
While Strings and Barber have performed side-by-side in the past, this tour marks the first time they've ever gone out on the road together. "We'll see how Dad likes being on the road," Strings says, when asked whether the tour might be extended to include additional cities or states. "Maybe we'll do it again sometime."
Where Red Rocks is a towering outdoor amphitheater known for its unique, picturesque beauty, Strings is looking forward to establishing an entirely different kind of atmosphere on the Family Strings tour. The average concert tour involves considerable rehearsal time, set-list planning, and other production design elements, but Strings says he and Barber have done none of the above in preparation for their brief jaunt across Michigan. Instead, he's hoping for a spontaneous, off-the-cuff experience that will mirror his earliest music memories.
"I've played with my dad so much that I think the whole idea [for this tour] is just to get together onstage and have it be natural, as if we were sitting there in the living room," Strings said. "That's how I learned to play in the first. We'd just play guitar around the house, in the living room or in Dad's bedroom, or we'd hang out at this campground called Barkus Park [in Lyons, Michigan] and sit around the campfire and play music all night. So we'll go onstage, we'll sit down together, we'll pick some tunes, and we'll play some of those old songs that I just love so much and really cut my teeth on. Because Dad sings them the best."
"I'm not going to make my dad learn any of my tunes," Strings added. "I'm just going to ask him what he wants to play and play along with him. Because he's the master, man. He's the whole reason that I do this."
In addition to serving as a reunion with his dad and his musical roots, Strings says the Family Strings tour will also play another role: that of homecoming. While Strings grew up in the Ionia area, it was in Traverse City that he earned his bona-fides as a professional musician. He moved to the area after graduating from high school in 2011, eventually linking up with local mandolinist (and author of "Mandolin for Dummies"), Don Julin. For four years, the two — along with bassist Kevin Gills — worked together to carve out a northern Michigan niche for their bluegrass sound. Locals could catch Strings every Thursday night at Little Bohemia, or hear him play regularly at other area venues such as Union Street Station, Left Foot Charley, Inside Out Gallery, and even Horizon Books.
Then in 2016, Strings decided to bet on himself. He packed his bags and relocated to Nashville. Still, he considers Traverse City one of his true homes, as well as the launching point for his musical career.
"Traverse City is kind of where it started," Strings said. "It's where I got my start playing professionally, and it's where I met this whole huge, wonderful, supportive community of people who encouraged me. I feel like those were the people who pushed me out on this little boat, and kind of shoved me off, and said 'OK, go, Billy!' I love all the folks there, and I can't wait to come back and see them."
For his part, Strings can hardly remember the last time he made his way up to northern Michigan for a visit. But he does have plenty of fond memories of his time in Traverse City, from hanging out on Front Street, picking the banjo for passersby, to spending beautiful days at West End Beach in the summer. "I miss Traverse City something fierce," he says wistfully. "I haven't been able to come back and play for those folks enough."
In defense of Strings, he's too in demand to belong to one town any longer. Since moving to Nashville, he's earned writeups in Rolling Stone, shared the stage with noted artists ranging from bluegrass heavyweights The Infamous Stringdusters to country music superstar Dierks Bentley, and even earned an "Instrumentalist of the Year" award from the International Bluegrass Music Association. In 2019, the website Saving Country Music dubbed him "the best musician you will witness live in our generation."
"It's been everything I ever dreamed of, somehow coming true," Strings said of his rise to fame. "Sometimes I'm just overwhelmed with gratitude, because I don't know how I got so much love and so many amazing people supporting me. It blows me away."
Trending
Very Busy Very Fast
This isn't going to be easy. President Joe Biden and his thin congressional majority are walking into troubled times both ...
Read More >>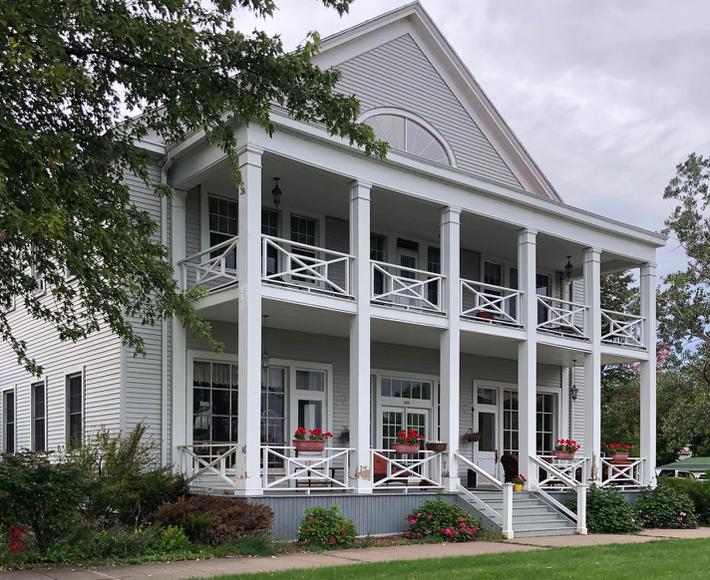 Thunder Bay Inn
Former playground to Henry Ford and part of a famous film and novel based on a real-life murder in the town, the courtroom...
Read More >>
Forty Acres' Spa Day Martini
Myriad methods of cocktail creation are on display at bars around the world. There are flaming drinks, compotes laden with...
Read More >>
He's Gone, Now What?
Wounded and fearful, America watched the 45th President leave the nation's capital. On a hastily arranged stage at a...
Read More >>
↑