Film Review: ​​Spider-Man: Across the Spider-Verse
5 Stars
From the first visually-hypnotizing frames and pulsing tones of the opening overture, the epic follow-up Spider-Man: Across the Spider-Verse had me spellbound. In fact, it may have made me believe again there is a reason to watch a movie on the largest screen possible.
Think of the film as a modern art montage for all ages that will bombard and mesmerize you with inspirations from visual masters like Stan Lee, Roy Lichentstein, Banksy, Cy Twombly, Jackson Pollock, Jamie Reid, and Barbara Kruger. At the same time, Across the Spider-Verse grips you with the personal stories of its wonderful characters.
Launched in 2018 by Sony Animation Studios, this franchise is not your one-dimensional (news)paper Spider-Man adaptation. The original Spider-Verse disrupted so many expectations of what animation and adaptations could be that the creative team might be forgiven if this latest chapter couldn't live up to the hype of the Academy award-winning original.
But here, they surpass the standard of the first installment using a combination of brilliant storytelling, mind-blowing visual logic, and a cast of voice talent so genuinely perfect they will capture your heart as if they were real.
While all the surprising dimensions of the narrative come from a central act we all already know (the bite of a radioactive spider infusing special and burdensome power on the victim), the rest of how we get Across the Spider-Verse is a puzzle you will love putting together for the next taut 2 hours and 16 minutes.
The central heroes you'll be rooting for are teenage friends ripped from the here and now: Miles Morales (played by Shameik Moore) and Gwen Stacy (played by Hailee Steinfeld). The two are reunited across dimensions that had separated them, and each has been forced to become an adult sooner than expected. They struggle to comprehend their special powers, are forced to save and protect the world they love, and try to stay connected with parents they are only just now beginning to understand.
When Gwen accidentally pulls Miles back into her dimension, he becomes indoctrinated into a society of Spider-Folx from every dimension of time, space, and biodiversity. (In addition to the human(ish) versions of Spider heroes, you'll also spot Spider-Monkey, Spider-Cat, Spider-Rex, and Lego Spider-Man.) His once special powers are just one now of many, and Miles must work as a part of a team where survival only comes from using their collective powers as one.
Standing in the way is The Spot, a creepy but wildly insecure new villain (played so well by Jason Schwartzman that you'll be rushing to see the part-two sequel coming in March 2024). The Spot disrupts everything that doesn't take him seriously, and once Miles and Gwen finally understand what they are up against, the film has raced to its cliffhanger ending.
If Across the Spider-Verse seems like a metaphor for a new generation's sensibilities about themselves and the world around them, that's because it is—at least in this reviewer's opinion. By using a totally unique vernacular cinema language, the Spider-Verse has created a fresh foundation for moving themes about diversity, family, mental health, and the real disaster about to hit a generation fighting for existence in the face of a climate crisis.
The film would feel empty without the techno talents of Daniel Pemberton, who has created more than just a score, and whose work is as important as that of Joaquim Dos Santos, Kemp Powers, and Justin K. Thompson, who co-directed this masterpiece. I hope their talents (along with all the creatives in the Spider-Verse) will catch you in the same web of excitement for the movies again that it did me.
Trending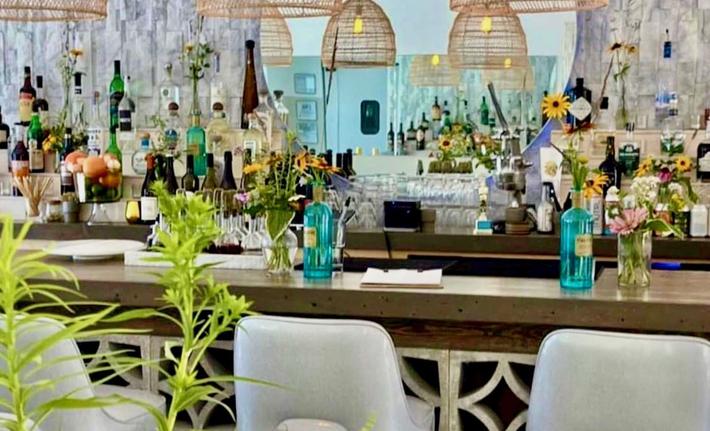 Your Fall Restaurant Guide: Six Spots to Stop for a Bite in Northern Michigan
The weather may be cooling down, but the culinary scene in northern Michigan is heating up. This summer, we explored six n...
Read More >>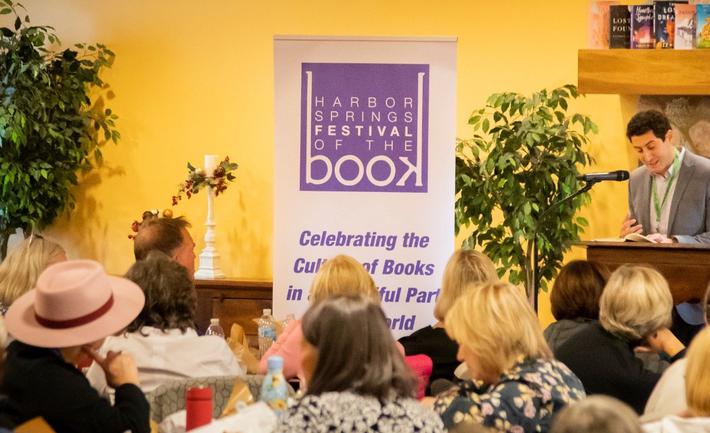 A Weekend of Books
It's a bookish weekend in Petoskey, Bay Harbor, and Harbor Springs! (Be still, our literary hearts!) First up is the...
Read More >>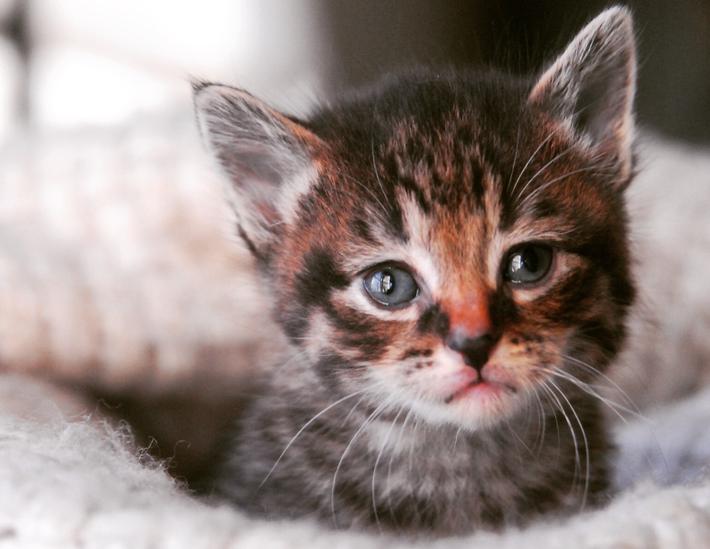 Make Your Pet Famous!
Every fall, Northern Express puts together our Pets Issue, which features stories about our beloved furry friends. As part...
Read More >>

Transformation on the Trail
It's no secret that the Boardman Lake Loop Trail in Traverse City is a popular spot for a stroll. And after a summer...
Read More >>