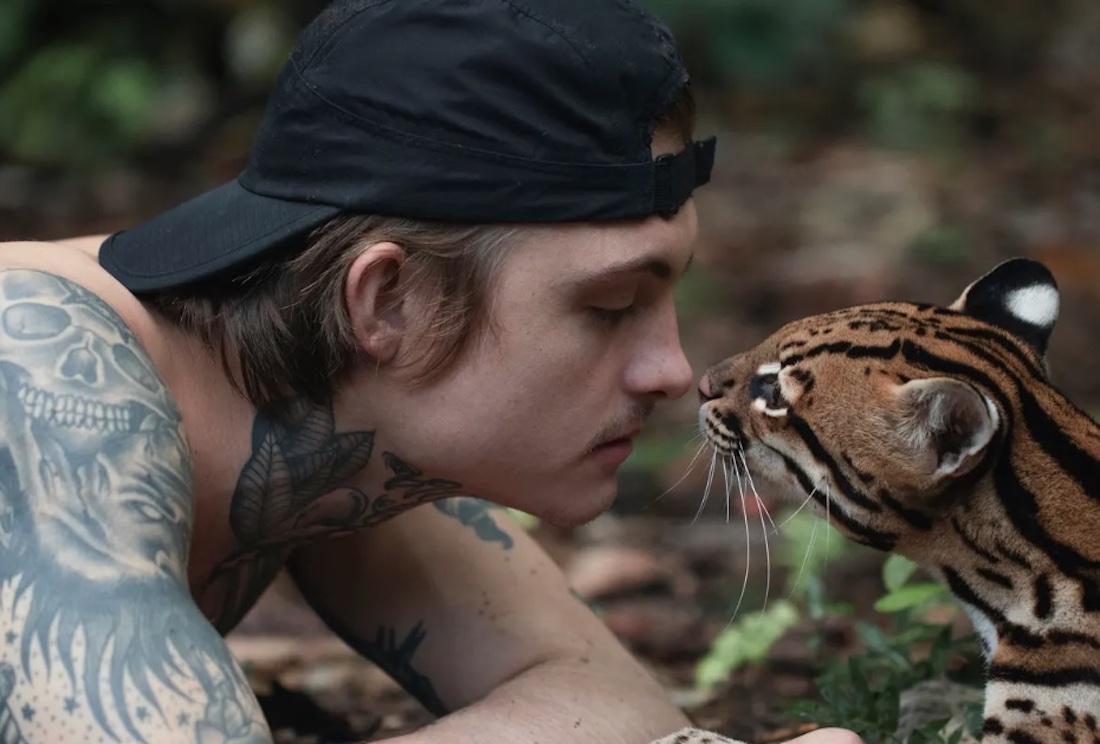 Film Review: Wildcat
5 Stars
In a recent Statista survey about movie-going frequency in the U.S., 41 percent of respondents say they now go to the movie theater "rarely." So, for the very many Northern Express readers who would love to discover something amazing to watch at home, this critic highly recommends the hypnotic true story of Wildcat, available on Amazon Prime, as a somewhat overlooked gem.
Building on a long tradition of documentaries featuring footage so unbelievable it almost seems staged, Wildcat is a challenging watch that begins like a sort of Jungle Book come to life, though it quickly reveals the very real life-or-death stakes facing the subjects themselves: both people and animals, and most specifically orphaned ocelot cats, the smaller spotted cousins of jaguars.
The ocelot at the center of this story is named Keanu, and his unlikely life will mesmerize and capture you almost immediately.
Edited from over 1,000 combined hours of footage shot by various points of views and formats and covering over four grueling years in the Amazon jungle, the film is—in its simplest sense—a portrait of an otherworldly friendship between a man and a cat. But the end result is a complex and profound look at the self-inflicted trauma and the reckoning we are facing at the end of the natural world as we've known it.
The subconscious energy of this friendship is the most compelling visual, as we watch a hidden world of connection and communication between species play out. What does it tell us about our own capacity to learn and speak with nature in a language many have long forgotten?
If the most precious natural resources left on earth are the wild spaces and all they can still teach us, it's the resilience of nature itself on full display in the moving journey of an unorthodox cat rescue project and the deeply human humans behind it.
The lead caretaker is Harry Turner, a British military veteran still coping with PTSD, and his partner is Samantha Zwicker, a quixotic and ideological researcher more at home in the jungle than on campus. With earnest but sometimes questionable tactics, they try to accomplish the impossible and protect and raise a wild animal at the same time they are teaching it never to trust humans and to survive on its own. It's largely a personal, almost private project on the ground, and pushes Turner and Zwicker's mental and emotional limits through constant challenges, setbacks, and encroaching danger.
It's no secret we've pushed ocelots and so many other animals to the extremes of survival by removing their habitats and poisoning their environments. (Think only of P22, Los Angeles' most famous mountain lion celebrated as an icon but finally killed by the traffic of our freeways.) But Wildcat does show a possible future solution through exposing the almost endless limits of the human heart.
A redemption story like no other I've ever seen, Wildcat will get under your skin, have you asking questions, and may even show up in your dreams. Such is the power of the 1 hour 48 minute film that co-creators Trevor Frost and Melissa Lesh have crafted with patience, admiration, and awe for the adventure that unfolded in front of them.
Now streaming on Amazon Prime.
Trending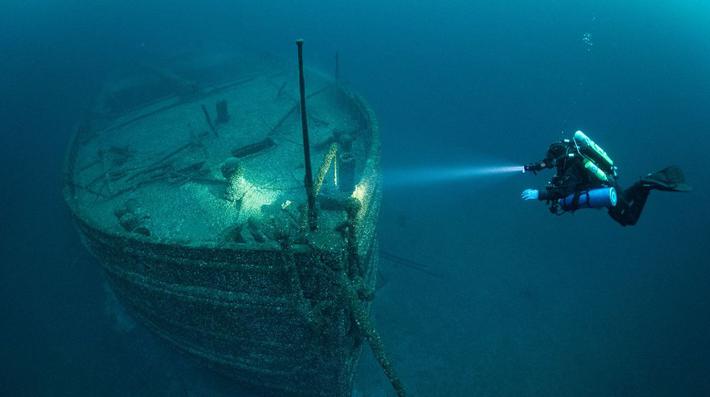 Up North Aquaman Explores Great Lakes Shipwrecks
Chris Roxburgh is northern Michigan's Aquaman. While you might not immediately recognize his name, you've pro...
Read More >>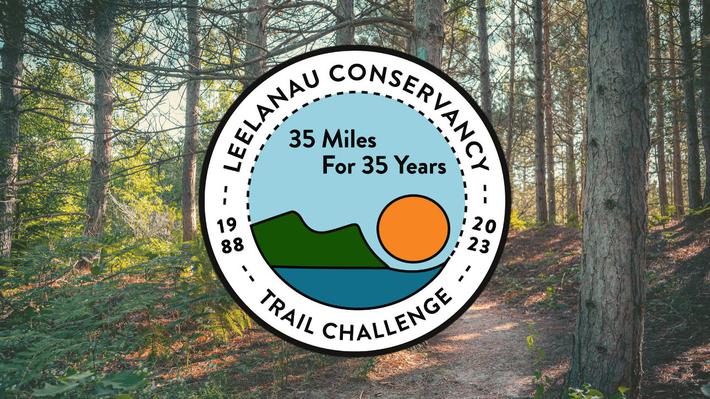 Anniversaries Celebrated in the Great Outdoors
The Leelanau Conservancy turns 35 this year, and in those three-plus decades, they've preserved over 16,000 acres an...
Read More >>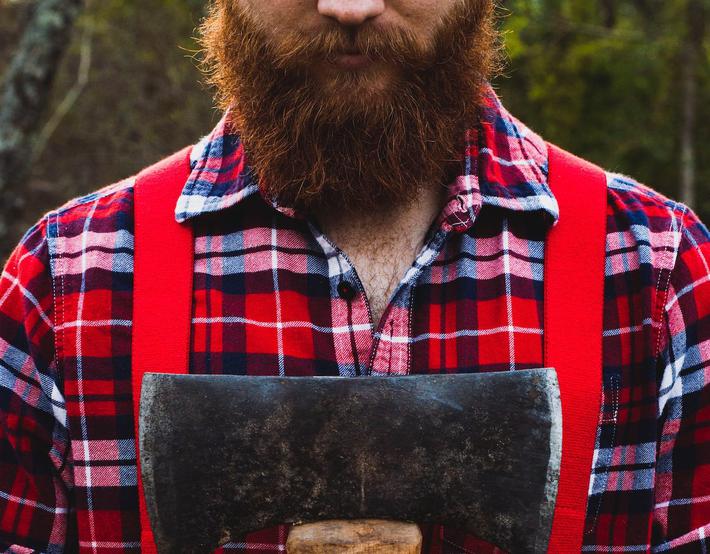 A Flannel Affair
Bust out the flannel one more time before spring is here to stay for the Wexford County Historical Society's Lumberj...
Read More >>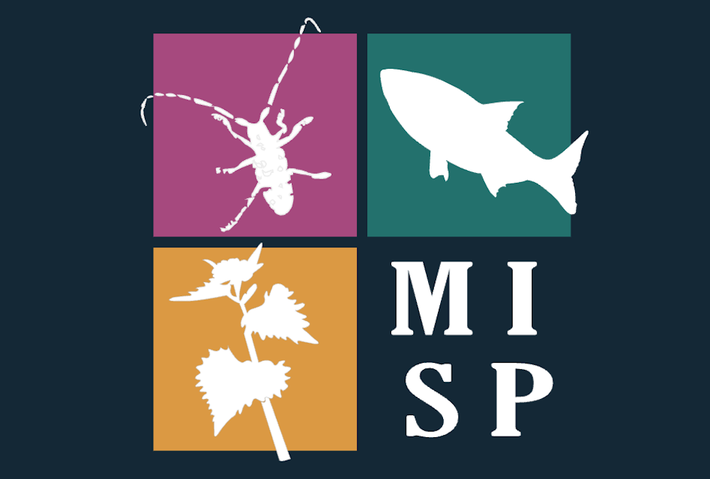 Watch Out for Invaders
Spring is here—cue the trumpets! But while we're thrilled about the return of warmer days, we're not so ...
Read More >>