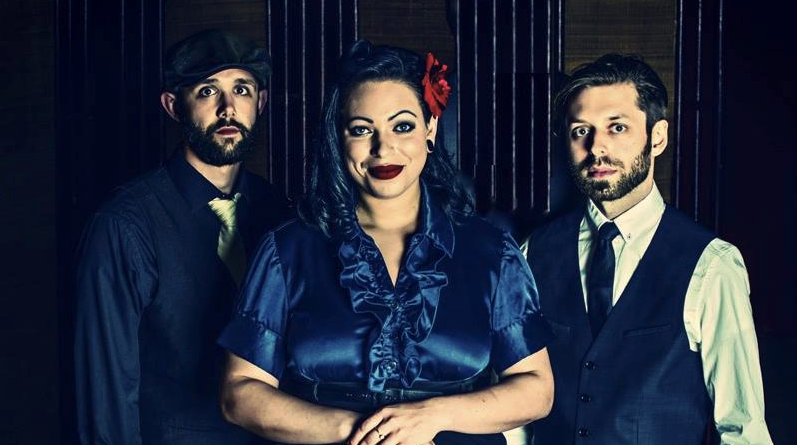 Find Your Bliss
Hint: It's at the 37th annual Blissfest
With nearly 50 great performers packed into northern Michigan's annual Blissfest, the weekend-long summer folk and roots music festival in Bliss, Michigan, choosing which shows to see is a tough task — and one made tougher by the multitude of other diversions available at this mega family friendly festival: drum circles, yoga gatherings, impromptu jam sessions, dance meditation lessons, food and craft vendors, and more. Got your wristband at the ready? (Note: Weekend wristbands are sold out; only Sunday bands remain at press time.) We're breaking down the music schedule for the festival's 37th edition to help you pick the don't-miss acts sure to move your musical soul.
For the Eclectic Explorer
The self-proclaimed "Funky Transcendent World Tribal Band for a Conscious Evolution" — aka Ojolo — is like a '70s new-age version of world music. The talented trio includes Greek-Canadian musician Djon Djon on "stringed things" and vocals; Israeli sound healer Osher Levi on percussion, vocals, and didgeridoo; and Korean African-American LO Rojon on concert drums and vocals. Between the three, you're sonically traveling much of the world, and you'll have a lot of fun doing it.
Take Two: The 10-year-strong Yamakiya Taiko Club drum group utilize their bombastic and emotional drumming skills to translate the ambiance of the land and mountains of their Japanese homeland to their audiences.
Links: Find Oiolo at ojolo.world and The Yamakiya Taiko Club on YouTube and Vimeo.
For the Folk Fanatic
The shows of modern bluegrass-folk hybrid Parsonsfield often turn into the equivalent of an old-time porch jam, albeit one with a lot more physical showmanship. In addition to searingly on-point vocal harmonies, the band also rallies 'round a remarkable range of instruments — all the usuals, like guitar, drums, and bass; and some more unexpected, like vibraphone, organ, and saw, which the band manages to rope into a loose, friendly, compelling fast-grass sound.
Take Two: Also tops in this category are Nathan Rivera and Jessie Andra Smith, a trilingual guitar- and accordion-playing vocal duo that blends jazzy folk with blues, plus a little banter, too.
Links: parsonsfield.com and nathanandjessie.com
For the Hippie at Heart
It's not just the fusion of sounds (reggae, rock, hip-hop, and funk being the most prevalent) that make Michael Franti and Spearhead the perfect choice for the hippie in you. It's also Franti's stance on sociopolitical issues; he's participated in a wide variety of projects ranging from the Occupy Wall Street movement to the promotion of vegan diets and, well … being barefoot. That said, the soul-rocker's music is sure to move your Birkenstocks and all the rest of you with its catchy melodies and beats.
Take Two: Donna the Buffalo's mix is nothing like Franti's; theirs is the more rootsy, country side of this genre, with instruments including fiddle and washboard, and a little zydeco thrown in for good measure.
Links: michaelfranti.com and donnathebuffalo.com
For the Local Loyalist
Taking big strides as a solo artist over the past year, Michigan's May Erlewine has said she's worked harder on the songs for her new album than anything she's ever done before, and that effort is showing through. The as-yet-unnamed album will be released in fall, but in the meantime you can catch Erlewine on the Blissfest stage as she lends her distinctive vocals to a host of her folk-inspired tunes, which often veer faintly into Americana, soul, pop, and even a little disco groove.
Take Two: Traverse City's own Blake Elliott and the Robinson Affair (pictured above) lean on Elliott's poetic sensibilities to craft an unexpected folk-funk mix of originals and off-the-wall covers.
Links: mayerlewine.com; find Blake Elliott and the Robinson Affair on Facebook.
For the Rockin' Rebel
"Para bailar La Bamba!" — i.e., to dance the Bamba — is one of Los Lobos' biggest hits (their remake of the 1950s Richie Valens classic), and that's exactly what you'll be doing during the headlining Blissfest set by this multiple Grammy Award-winning outfit from East Los Angeles. Los Lobos crafts its stew of sound by blending Tex-Mex, country, zydeco, R&B, and blues-rock with traditional Mexican sounds like música norteña. It's a blend that's truly Los Lobos' own, and it never fails to get feet moving.
Take Two: With its complex yet accessible sound, The Dustbowl Revival is an energetic female-led mashup of blues-rock, jazz, folk, swing, and soul from Venice, California, that's also perfectly poised for dancing.
Links: loslobos.org and dustbowlrevival.com
The 2017 Blissfest will take place July 7–9 at the Bliss Festival Farm, north of Harbor Springs. For a full schedule, ticket availability, and more information, visit blissfest.org or call (231) 348-7047.
Trending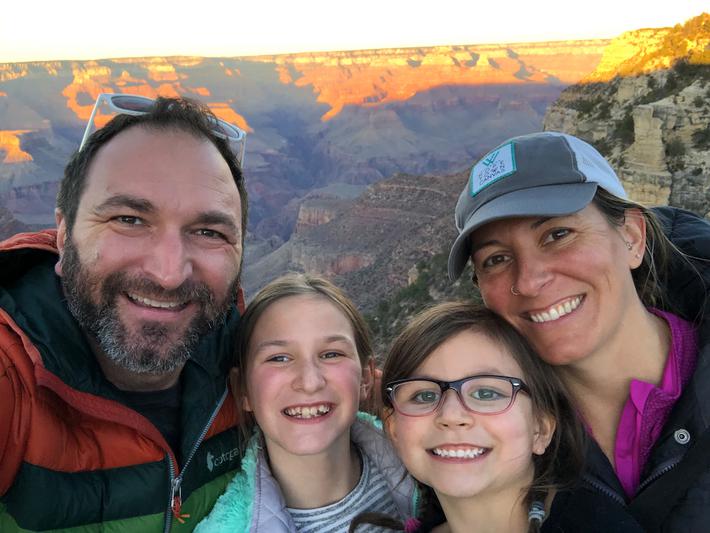 A Nine-month Family Vacation
Long before the pandemic, Joe and Christina Sanok had a plan. A dream, really: They wanted to take off with their kids and...
Read More >>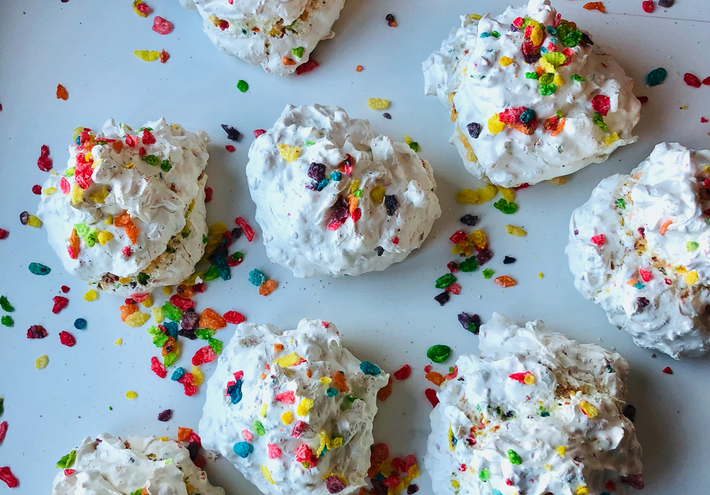 7 Batches Made in Heaven
Let's be honest: Picking the best cookies in northern Michigan is an impossible task. There are so many "right...
Read More >>
Respecting the River
Forever, the Grand Traverse Band of Ottawa and Chippewa Indians (GTB) has regarded the water — and the Boardman/Otta...
Read More >>
Not a Clue
Surely politicians wouldn't be so clueless that they'd lie about COVID-19 deaths or take a vacation during a statewide eme...
Read More >>
↑