Five Fast Questions with Billy Gardell
If you loved the CBS sitcom Mike and Molly, then you're probably familiar with the man behind the character Mike, actor Billy Gardell, who co-starred in the hit series with actress Melissa McCarthy.
Gardell has a slew of television and film credits — The King of Queens, Monk, The Practice, CSI: Crime Scene Investigation, Bones, Jersey Boys, and You Me and Dupree among them — but since Mike and Molly ended in 2016, the longtime actor has returned to his career roots: comedy.

Influenced by greats like Jackie Gleason, George Carlin, John Candy, and John Belushi, Gardell brings a down-to-earth brand of funny to the stage, and he's been successful, working the crowds at small and large comedy clubs around the nation and appearing on The Dennis Miller Show, Monopoly Millionaires Club, and his own comedy special on the Comedy Central network.

This month, he's bringing his stand-up show to the Petoskey. He stays busy, that's for sure; but we sat him down for just a few minutes to see what he's been up to lately, and what fans can expect at his upcoming standup performance in
Kristi Kates for Northern Express: So Billy, with all of your television success, what draws you back out to do standup comedy? Seems like that's a lot tougher job than TV!
Billy Gardell: It's not tougher when you love it! I love the crowds, and I love the live feedback – standup has always been my first love.
Express: How does doing standup influence your TV work, and vice-versa?
Gardell: Standup helps you perfect delivering a line, and acting helps you put emotion in the line, so the two of them complement each other nicely.
Express: Back to TV for a moment, how did you enjoy your role as Colonel Tom Parker on the Sun Records TV series? It was so different from much of your other work, especially your standup; can we expect any future episodes of Sun Records?
Gardell: They're going to leave it as a miniseries; but I really enjoyed playing the Colonel because it was such a departure from what I did on Mike and Molly.
Express: For your upcoming show here at Odawa, can you give us a sneak peek of what you'll be talking about?
Gardell: Being married for a long time… and having a kid… and trying not to be a hypocrite!
Express: And finally, what are you looking forward to most about your trip to northern Michigan?
Gardell: I've been to several spots in northern Michigan, and its always nice to come to a place that really appreciates that you traveled there. Plus it's blue collar, and that's where my humor is rooted from.
But that's only one facet of Gardell's talents. A long-time actor and comedian, you may also have seen him in such TV shows as The King of Queens, Monk, The Practice, CSI: Crime Scene Investigation, Bones, or Desperate Housewives. Or perhaps movies like Jersey Boys or You Me and Dupree. Or maybe even the miniseries Sun Records, a CMT drama that showcased the early days of musicians like Elvis Presley, Eddy Arnold, Jerry Lee Lewis, and Carl Perkins – Gardell played the larger-than-life character of Colonel Tom Parker, who managed Presley's career.
Trending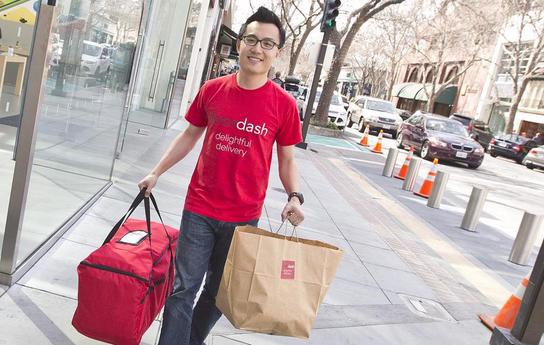 Could Delivery Save NoMi Eateries?
What was once the exclusive province of pizza and sandwich joints has become a means for some restaurants to thrive. But e...
Read More >>
What You Are Voting For?
After voting straight Republican for 36 years, from 1971 through 2007, I have been an Independent since 2008, studying and...
Read More >>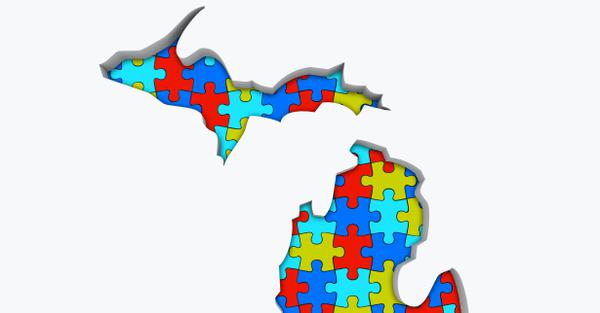 The Democracy Lottery
Mary Burget, a retired Northwest Michigan College math instructor, thought her math skills might be useful in redrawing Mi...
Read More >>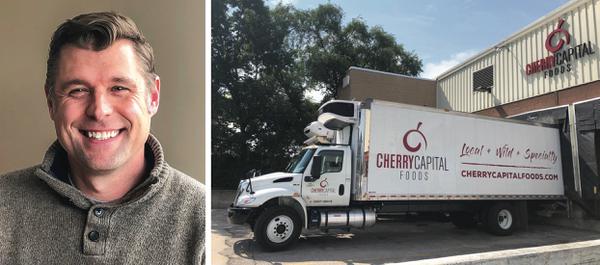 Forged In Fire
As the new managing director for Traverse City's Tamarack Holdings, Michael Lahti is helping to lead a company that ...
Read More >>
↑