Five Generations Of Schmidts in Real Estate
Ken Schmidt thought he was going to be an attorney. After a year of graduate study, he returned home to Traverse City, unsure that he wanted to return to school come fall. "I wasn't real excited about it," he said. His father and brother were both in the family business, and his brother Fred's enthusiasm won him over.
Today, the 72–year–old shows no less enthusiasm himself. Ken is the chairman and CEO of the Coldwell Banker Schmidt Family of Companies, with 66 offices scattered across the western side of Michigan and the UP, northeast Ohio and southwest Florida. It's still a family company, perhaps today more than ever: Ken's wife Karen is a realtor and so is his son Mike and Mike's wife Lisa. Fred's sons Joe and Fred Jr. are as well. Ken's daughter Shawn Schmidt Smith joined the company a few years back, and the latest to join is Shawn's daughter Caroline, making her the fifth generation of Schmidts to become part of a family business celebrating its 90th year in 2017.
Harold F. Schmidt started the company in 1927. H. F. Schmidt Real Estate, as the firm was originally known, was based on the principles of honesty, integrity and a commitment to outstanding service. Harold's son Joseph Schmidt joined the company in 1946. Fred followed his father and grandfather in 1962 before Ken joined their ranks six years later.
While it's still a family business, this is no mom and pop operation. The firm joined Coldwell Banker Corporation as a franchisee in 1983 and undertook an aggressive expansion strategy. Today the 66 offices of the Schmidt Family of Companies include some 1,100 associates; their total sales volume in 201 exceeded two billion dollars. With over 14,000 closed sales and listings, it's the number one company for Coldwell Banker in the northern region of the United States. "My dad would be totally shocked," said Ken.
To hear Mike tell it, his entry into the business was almost foreordained. "I grew up around this. I didn't work on cars or go fishing. I grew up around Jim Teahen, Mike Street – I was kind of brainwashed," he said with a laugh. He helped his dad with mailings, sending out brochures and learning the business firsthand. "I'd do stuff with my dad and learned that way. Now my kids can't fish either."

After graduating from college, Mike moved to Chicago and worked for two years in commercial real estate with CB Richard Ellis. He subsequently moved back home and joined the family firm, concentrating on commercial real estate. Now he's president of the company, but he never felt pushed into it. "It was more of a pull. I wanted to do it," he said.
His sister Shawn Schmidt Smith eventually felt the pull as well. She was a teacher before turning to real estate. For her daughter Caroline, there was never much question about what she wanted to do. "I'm not sure at what point I decided on a real estate career, but I grew up around it," said Caroline. "At 18, my mom had me take the classes and exam and get my license so I could hold open houses for her."
Caroline considered her options, studied education and even substitute taught, but she chafed at the rigid schedule compared with the flexibility of real estate. "I saw it as a career and a lifestyle," she said of real estate. While still in college, she interned with a successful realtor in Chicago and was offered a fulltime job upon graduation. She turned it down to return to her hometown. "I wasn't into the big city. I love it here," she said.
Ken's brother Fred, who helped entice him into the business, retired in 2004 and passed away in 2008. His sons Joe and Fred Jr., the vice president and director of branch services, are continuing the legacy on that side of the family as well. "Growing up, Dad took us to the office all the time," said Fred.
Fred first hooked up with the company in 1981, at a time when interest rates were at an all–time high. "It was tough – interest rates were horribly bad," he said. He opted to go into retail for a few years, returning to real estate and Schmidt Realtors in 1990. He appreciated his time outside the industry, saying it gave him the self–discipline he needed to be successful. "It was good for me, but I wanted the freedom to be able to create my own [success]," he said.
Joe entered the field prior to his brother's return but from another angle. "When I started, I spent two and a half years in the mortgage industry," he said. That was in 1987, before he bowed to the inevitable, joining Schmidt Realtors in 1991.
Both men continue working with clients who are buying and selling homes, but they've also developed other facets of the business. Fred is now the director of branch services and IT for the company. "It allows for a lot of creativity, and building on my own experience helps me…to help others," he said.
For his part, Joe has partnered with another realtor to flip houses. "We've done 12 to 15 over the last three or four years," he said.
Having survived the burst of the housing bubble and subsequent recession, the company's growth positions it well for the future, but Mike Schmidt acknowledges that with that growth comes challenges, from rapidly evolving technology to trying to maintain relationships with agents and employees. "The hardest part is not knowing everyone individually," he said. Yet it's the increase in size that enables the company to offer more opportunities. "It's the scale of the organization that provides support. The bigger we are, the more tools there are," Mike said.
Though pleased to have two generations following him, Ken Schmidt says the company's strength is in the non–Schmidts it employs. He explained, "The value of the organization is not in the name; it's in the people. What's really important is you have good people."
Mike concurred, saying they're not looking for any statues of Schmidts, just opportunities to provide real estate services to clients and to help others make a living. Nonetheless, it's the Schmidt name on the masthead. With the third and fourth generations still going strong and the fifth in place, could there be more to follow in their footsteps?
"No one will push them, but if the opportunity is there, sure," said Mike.
Trending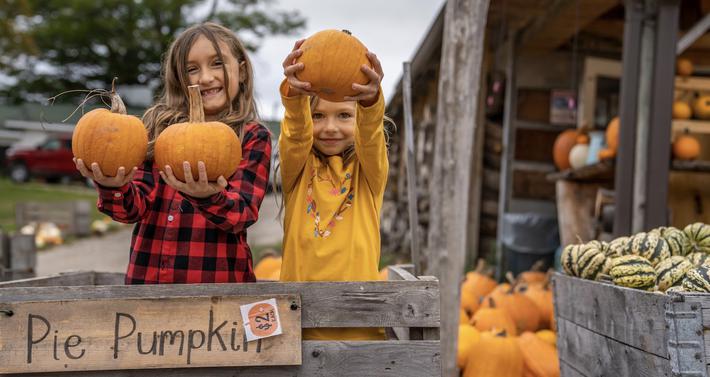 Seven Fall Festivals and Celebrations Around the North
If you ask us, it's impossible to beat the beauty of fall in northern Michigan. Vibrant-hued trees, glowing sunsets,...
Read More >>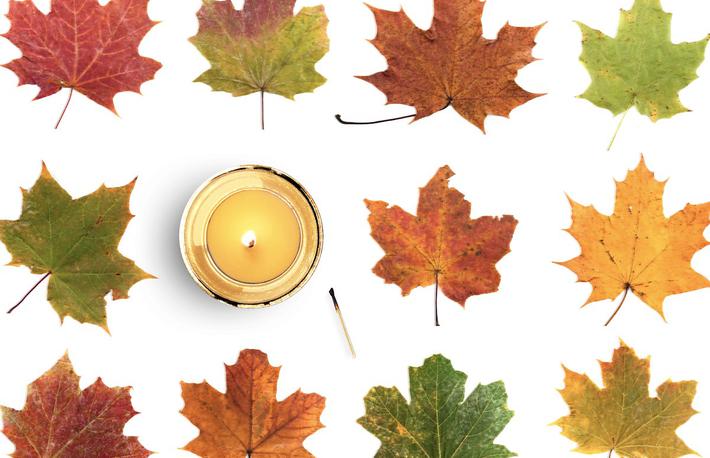 All the Scents of Fall
With the equinox behind us, it's time to go all in on autumn. Traverse City Candle Co. has done just that with their...
Read More >>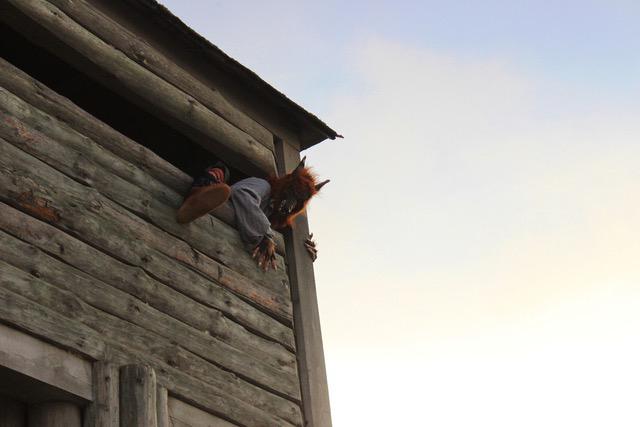 A Night at Fort Fright
This is not your typical haunted house or trail! Make your way through Fort Fright, an 18th-century fort and fur trading v...
Read More >>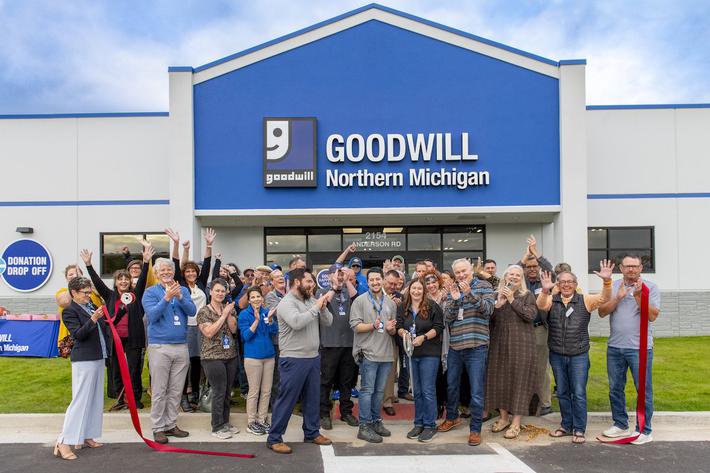 Goodwill Gets New Digs in Petoskey
This past week, Goodwill Northern Michigan opened a new Goodwill store in Petoskey at 2154 Anderson Rd., which replaces th...
Read More >>