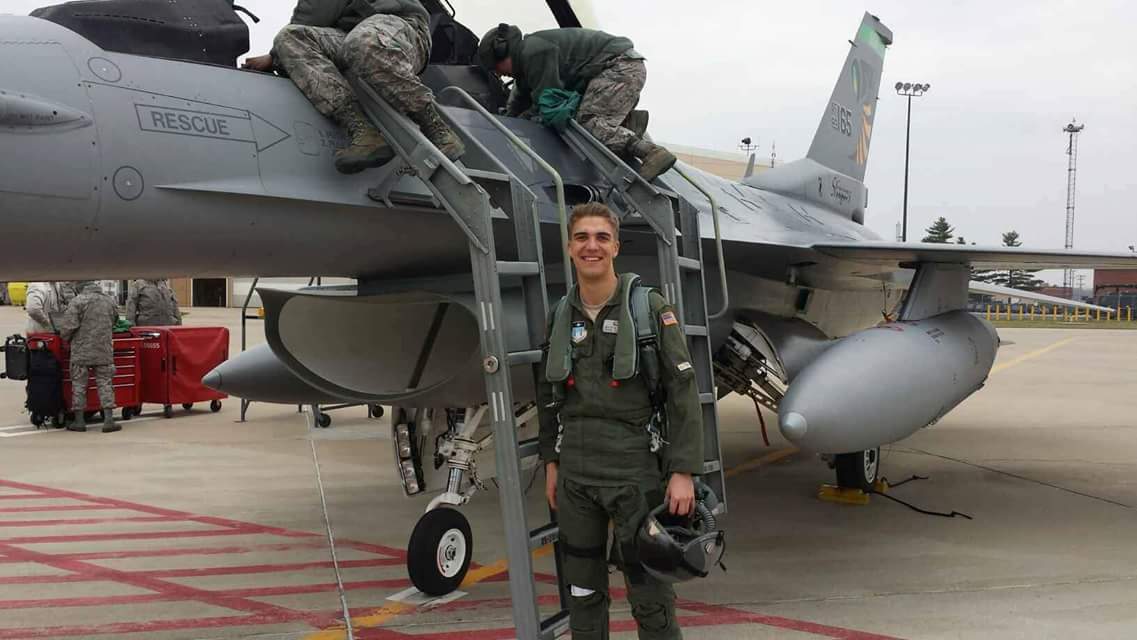 Flying Civilians Saving Lives
Inside the North's Civil Air Patrol
Did you know that a service organization founded to protect America's shorelines from German submarines lives right here in northern Michigan?

"The Traverse City Civil Air Patrol started in 1955 and has been in continuous service ever since," said Wayne "Buzz" Bauers, a retired U.S. Navy pilot who serves as the TC unit's public affairs officer.

Part of the national Civil Air Patrol, which has evolved over the decades to respond to all types of air and ground emergencies, the Traverse City patrol isn't the only CAP squadron in northern Lower Michigan. Others are located in Cadillac, Grayling and Alpena. Together, the four share one aircraft, a 230-horsepower four-seater Cessna-182 based in Cadillac.

Each squadron is composed of Cadets, ages 12 to 21 years old, and Senior members over 21. Nationally CAP has more than 56,000 members in 1,500 communities.

Major Gareth Todd, a professor at Ferris State University, is commander of the Cadillac High Point Composite Squadron of 16 cadets and 15 senior members. They meet twice a month at the Cadillac Airport.

It's not required for members to want to build an aerospace career; only to have an interest in aviation. And CAP offers plenty of options to those who do.

"Civil Air Patrol offers a lot of leadership opportunities," said Todd. "And it offers fantastic STEM kits that are available to members."

Some alumni of the TC squadron have gone on to high achievements in the military, including one who flies a B-2 Stealth Bomber and another who pilots a Black Hawk helicopter, according to Major Jo Hendrix, Group Commander of the four northern Michigan Squadrons.

At the end of June CAP members will flock to Alpena for a week-long Michigan Wing Encampment.

"They will come from all over the world," said Hendrix, an urgent care nurse who has been active in CAP for over two decades. "It's intense. They have all sorts of classes where they learn about leadership, responsibilities, and more." (To learn more about the Encampment classes, visit www.miwg.cap.gov/encampment/)

Northern Michigan CAP members have taken part in a wide array of search and rescue missions in recent years. When a plane went down off Mackinac Island a few years ago, CAP searchers scrambled to take part in the search. When a group of hikers lost their way in the Upper Peninsula in 2016, CAP aided in the efforts to locate them. Last December, northern Michigan Cadets took part in "Wreaths Across America," which coordinated wreath-laying ceremonies at Arlington Cemetery and 1,600 other locations across the nation.

AT THE BEGINNING
Early in 1942, just after the U.S. entered WWII, German submarines, or U-Boats, were taking a terrific toll on shipping in the Atlantic Ocean. For example, in March of 1942, they sunk 86 vessels off the east coast of the United States. For the most part, these were lightly armed or unarmed merchant marine vessels hauling food, weapons, supplies and fuel to Europe.

In response, the CAP, a civilian organization of adult volunteer pilots, was formed.

"Many [pilots] were ineligible for the armed forces by reason of age or physical disability," wrote noted historian Samuel Eliot Morrison in his book "The Battle of the Atlantic, 1939-43." "But they could fly, some with wooden legs, and they owned planes, some as tiny as a Stinson Voyager."

The feisty Voyager was a 1,580-pound two-seater with a 75-horsepower engine that worked hard to get its top speed of just over 100 mph.

"At first they were completely unarmed, serving only for spotting subs or survivors," wrote Morrison. "But as time went on the larger planes were equipped with one 325-lb depth charge or two 100-lb demolition bombs and a simple homemade bomb sight. Their principle value, during the period of heavy sinkings along the Atlantic seaboard, was to sight disabled vessels or survivors in life boats and report strange or suspicious aircraft."

From March 1942 through August 1943, armed CAP aircraft at 21 coastal bases from Maine to the Mexico border patrolled the waters off the Atlantic and Gulf coasts. Their successes earned the CAP well-deserved praise from the general public and the military.

"One of the outstanding qualities of the CAP was its flexibility and freedom from red tape," wrote Morrison. "If the Navy wanted anything, from blood plasma to a bomb sight, to be flown anywhere in a hurry or a message delivered to a ship at sea, the CAP was always ready to take off."

"The energy of the flying civilians was amazing; their intrepidity beyond all praise. In foul weather that kept military planes grounded, they took off and searched for subs."

When it started, CAP made no provision at all for youths to participate. Finally late in 1942 CAP leaders launched a program for youngsters ages 15 to 18. The cadet program proved to be a powerful force for imparting practical skills and preparing teens for military careers.

NEW MISSIONS
After WWII, CAP efforts were aimed at three main missions: the cadet program, emergency services, and aerospace education. When the U.S. Air Force Academy opened in 1955, 10 percent of its first class were former CAP members. Over the years, CAP crews were busy delivering parts for the Air Force, flying human tissue and organ transplant missions and participating in the wake of disasters like the Exxon Valdez oil spill, the Oklahoma City bombing and hurricanes Hugo, Andrew and Floyd.

With increased federal funding, CAP has been the recipient of new technologies for its emergency services, including high-tech imaging, improved airborne communication, improved infrared systems, GPS-equipped glass cockpit avionics and more. CAP air crews train right alongside military personnel in air defense intercept missions, communication exercises and cybersecurity, including simulating unmanned aircraft to provide imagery training support for deploying forces.

In 2014, legislation was passed to award the Congressional Gold Medal to the approximately 200,000 World War II members of CAP. The medal is the country's highest expression of appreciation for distinguished achievements and contributions.

Northern Michigan CAP officials Hendrix, Todd and Bauers agree they'd like to see more members, especially adults participating in their program.

"We really need adult leaders," said Bauers. "For the cadets, Civil Air Patrol helps them develop leadership skills, develop new friendships, get involved as a crew member in real missions, take part in encampments and other training, and refine some key career skills."

Pictured above: Brett Bulsma of the Traverse City Civilian Air Patrol squadron.
Trending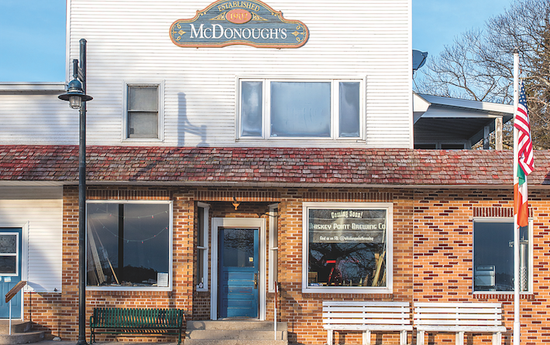 Welcome to Michigan's Most Remote Brewery
After years of planning and honing his beer-making skills, this spring, Patrick McGinnity plans to open Beaver Island&rsqu...
Read More >>
Short-sighted and Spending Big in Antrim County
Four Antrim County Commissioners bravely stood up at a recent meeting and voted for a resolution to postpone moving ahead ...
Read More >>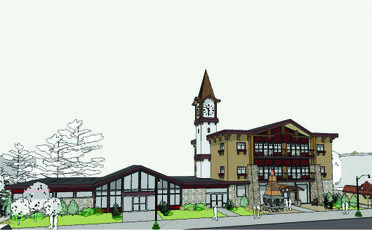 Gaylord: A boomtown Up North
Gaylord native Gary Scott had moved to Indiana, where he and some partners started a business to invest in distressed prop...
Read More >>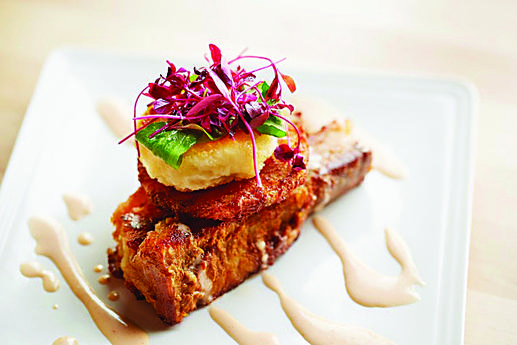 Fall Restaurant Roundup
Please be seated for these abbreviated versions of the restaurant reviews we've featured since our last RestauranTou...
Read More >>
↑