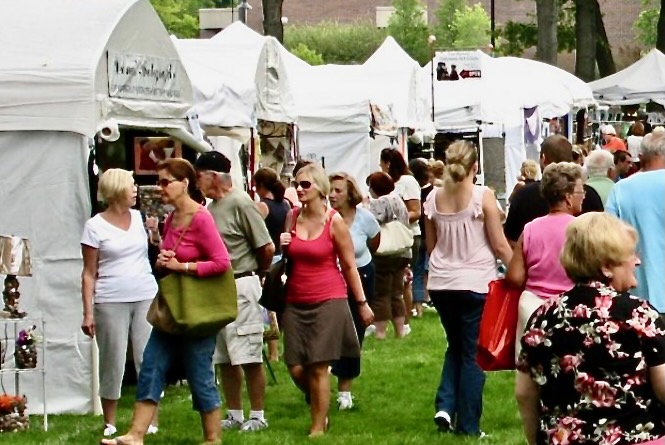 Forty+ Years of Fabulous Art
Aug. 13, 2022
Frankfort may be a sleepy town come winter, but in the summer, the little spot on the water is hopping. And for 46 years, one of the most beloved events of the sunshine season has been the Frankfort Art Fair, held in historic Market Square Park in Frankfort. 150 artists from near and far will be on hand to display their wares Friday, Aug. 19, from 1pm to 7pm and Saturday, Aug. 20, from 10am to 4pm. The backdrop: Betsie Lake on one side of the fair and the charming boutiques and delicious eateries of downtown Frankfort on the other side. If you want to bump up the weekend activities, Frankfort will concurrently be hosting its Concert in the Park series (Max & Leo at Mineral Springs Park; Friday at 7pm), the Pulled Pork Picnic (Frankfort United Methodist Church; Friday), and the annual Collector Car Show (Mineral Springs Park; Saturday 8am to 2pm). The fair is presented by the Frankfort Elberta Chamber of Commerce, and more details can be found at frankfort-elberta.com.
Trending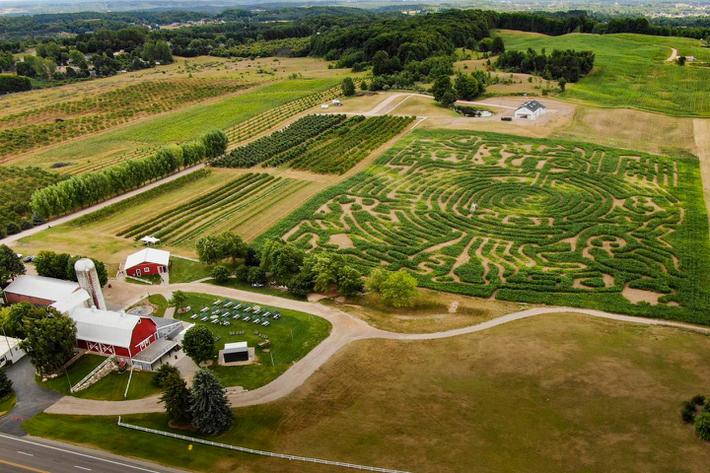 Donuts, Pumpkin Patches, and Corn Mazes, Oh My!
The bittersweet transition from fall to summer has been made a little easier. The Farmers' Almanac has predicted a warmer-...
Read More >>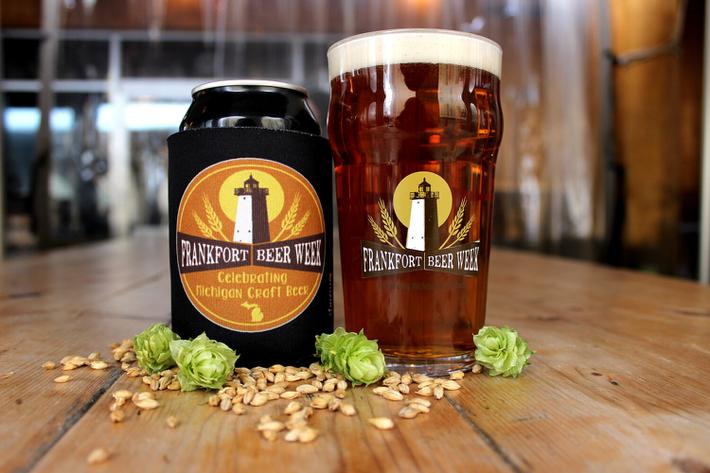 Beer Cheer and Pumpkins on Parade
Friends, this is the weekend to be in Frankfort. First up is Frankfort Beer Week, which runs from Oct. 3 through Oct. 8. E...
Read More >>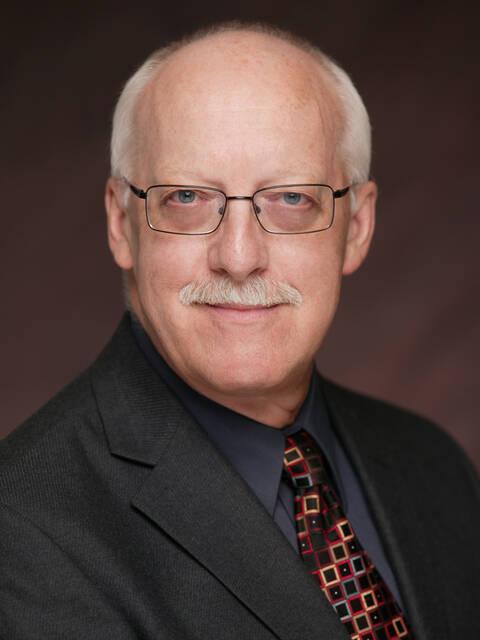 Retired Dennos Leader Honored
Congratulations are in order for Traverse City legend Eugene Jenneman, who was recently announced as one of the four recip...
Read More >>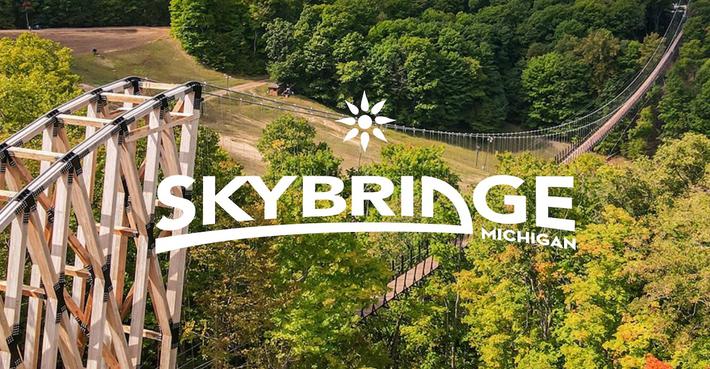 SkyBridge to Open This Month
The soon-to-be unveiled SkyBridge Michigan at Boyne Mountain Resort promises an adventure like no other. What is being her...
Read More >>