Four Fantastic Family Day Trips
Figuring out where to take your family for spring break can be easier than you think, especially if you stick close to home and take advantage of all our state has to offer. Here are four picks right in Michigan sure to make fantastic memories for everyone.
Interactive Fun
Museum staff at our first pick stress that you're never too young or too old to use your imagination, and that's what you'll be doing in spades at this high–activity destination, the Ann Arbor Hands–On Museum.

There's a long list of visitor favorites at this facility, from the DTE Energy Foundation Light and Optics exhibits to the Legacy Gallery where you can learn how machines work to the MediaWorks Center that gets you up close and personal with the sciences of television and telecommunications.

The Michigan Nature exhibit ensures spring comes early thanks to its soundscape, native lake fish and geology samples, while the World Around You gets you (literally!) climbing walls and experimenting with magnets. Whisper dishes, water experiments, miniature tornados and more round out this full–day excursion that was fun for celebrity visitor Bill Nye the Science Guy, so it'll surely be fun for your family, too.
Location: 220 E. Ann Street, Ann Arbor
Information: aahom.org or (734) 995-5439
Open: Hours vary, so check before you go
Cost: $12 for adults and children, $5 Thursdays after 5pm
Happening History
Where can you visit Thomas Edison's lab, the workshop of the Wright Brothers and Abraham Lincoln's courthouse all in one day – and all in Michigan?
Right in Dearborn, for that's where you'll find The Henry Ford and Historic Greenfield Village, a place that makes history so much fun that your kids (and probably you) won't realize how much you're learning.
Authenticity is one of the hallmarks of this downstate destination, from demonstrations of glassblowing and historic farming methods to a peek inside the car industry (if cars are your thing, you can take a bus to the Ford Rouge Factory for an extra special tour) right down to your lunch options – one of the menus features foods that were popular in the 1830s.
You can also see what kind of bus Rosa Parks rode to take a seat for equality, check out a real 1909 Model T and see what schools and trains were like back in their early days.

Round out your experience with a stop at the associated Henry Ford Museum of American Innovation and then head over to view tales of America's past, present and future in the Giant Screen Experience theater via Greenfield's 4K digital and 3D presentations.

Location: 20900 Oakwood Boulevard, Dearborn
Information: thehenryford.org/village or (313) 982-6001
Open: Starting Apr. 15, 9:30am–5pm daily
Cost: $24.25 adults/$18.25 youth (plus parking)
Kid Stuff
If you plan to stick to the western side of the state, a great destination for your little ones is the Grand Rapids Children's Museum (GRCM), which aims to "build minds with play" through a wide range of eclectic, dare we say educational, activities.
Amazing Dinosaurs is the newest display running wild at the GRCM, with everyone invited to view dinosaur exhibits, dig up fossils, put on a dinosaur puppet show and experiment with making the sounds T. rex used to make. It's a dino-riffic time that teaches kids about prehistoric times, so it's a win–win all the way around.

A long list of build–a–fort supplies will keep your ambitious tots occupied in the Just Fort Fun room, or if they prefer Legos and Lincoln Logs, they can build with those in the classics section of the museum. They can also make a giant bubble appear around them in the Bubble Tower or experience "Little Grand Rapids" via a miniature reproduction of the city featuring banks, groceries, dentists and even a car dealership.
Location: 11 Sheldon Ave. NE in Grand Rapids
Information: grcm.org or (616) 235-4726
Open: 9:30am–5pm Tues.–Sat., 12pm–5pm Sun., closed Mondays
Cost: Ages 1–64 $8.50/seniors $7.50/under 1 free
Tulip Time
Finally, if your vacation time falls a little later in the season, Holland, Michigan's, Tulip Time Festival is a colorful and cultural jaunt unlike anything else in the state.

You'll find unique trolley tours and festive parades, traditional Dutch dance performances in classic costumes, an arts and crafts fair, a vintage baseball game and a carnival, all placed in a setting of bright blooming tulips, Holland's signature flower.
A range of local, regional and national performers round out the week's schedule of events, including shows from FiddleFire, Walt Matzke's Four Pianos, SUDS: The Rocking '60s Musical Soap Opera, the Petoskey Steel Drum Band and headlining country artist Vince Gill plus a presentation of the popular play Steel Magnolias by the Holland Civic Theater.
If the Tulip Fest has overloaded your family with culture, add a night or two of some old–fashioned fun at the BAM! Entertainment Center, also in Holland (open noon to midnight), and enjoy a laughter–filled evening of videogames, bowling and two levels of laser tag.
Location: Throughout the city of Holland
Information: tuliptime.com or (616) 396-4221
Open: Festival events run May 6–14 only, times/hours vary
Cost: varies
Trending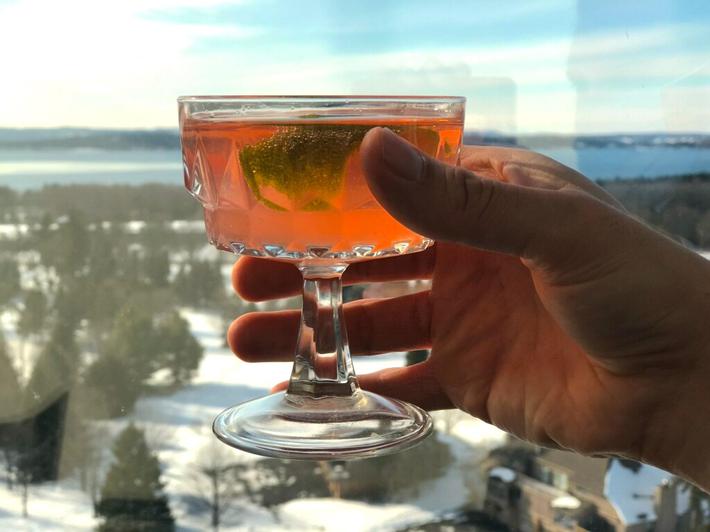 Tiny Pink Bubbles
Hey, ladies, do we have the pink drink for you: Aerie's Tiny Pink Bubbles. With a taste and body as delicious as its...
Read More >>
The Power of Our Example
Every new president faces a daunting array of problems, but 2021 will go down in the history books: Our country is under s...
Read More >>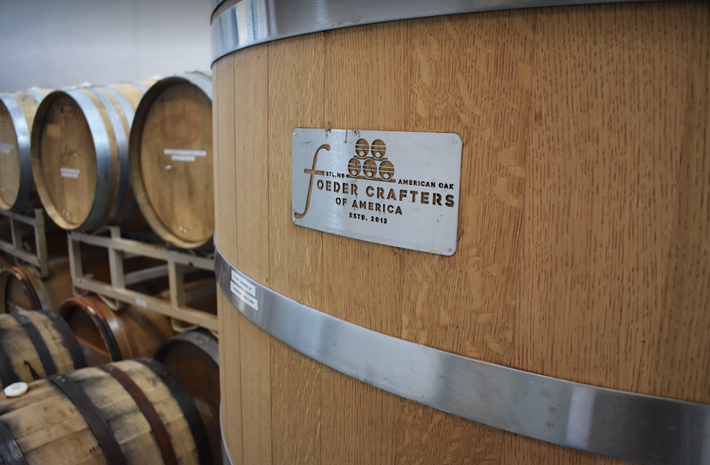 Getting Wild with the Foeder
Drinkers with a discerning eye may have noticed a couple interesting-looking wooden containers in the back of Traverse Cit...
Read More >>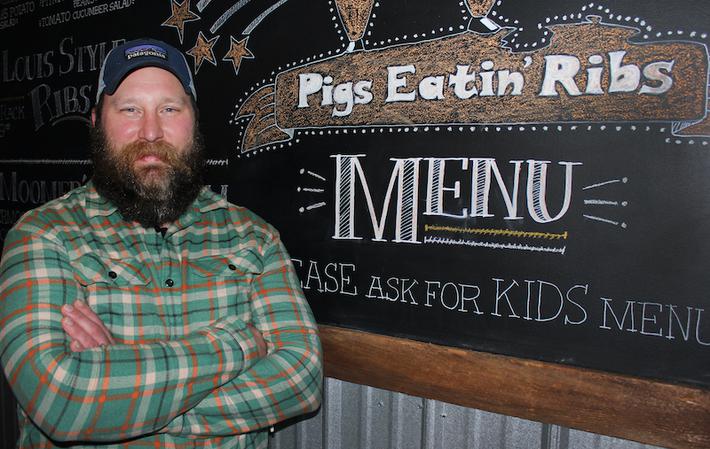 Charlevoix's Pigs Eatin' Ribs
By 2008, Charlevoix Chef Adam Kline had seen and tasted enough. The Northern Michigan food scene had stagnated, he said, i...
Read More >>
↑