From Annie, With Love
Former northern Michigan librarian writes to the book she loves and loathes
"I did not want to be a librarian. I wanted to be a writer." So said Annie Spence.
Funny how life works. The onetime librarian at the Traverse Area District Library now fills the same role downstate. But, yes, she's also a writer. A published writer, writing about — wait for it — library books.
The author of "Dear Farenheit 451" believes in the power of books. Just not all of them, and not all the time. In her book, subtitled "Love and Heartbreak in the Stacks: A Librarian's Love Letters and Breakup Notes to the Books in Her Life," she writes about — and to — books from across the literary spectrum.
"If you passed "The Martian" by because it looked too fantasy, or too sciencey, or too Matt Damony, you missed out on a book that is truly entertaining and informative, and also you skipped book club out of guilt, and they probably talked about you behind your back."
She writes about one book leading to another, to another, starting in this case with "The Virgin Suicides" and leading to "Jonestown and Scientology."

"And if, after all that, you're hankering for another novel about teen boys longing for distracted and disturbed teen girls, it's probably about time you read 'The Virgin Suicides' again. Except this time when someone asks you if you like it, you can say, 'Yes, and now I know all about the Peoples Temple and kielbasa and John Travolta and the Nazis.'"
It's not like Spence suddenly decided to write after a lifetime of longing to do so. "I always wrote. Since maybe fourth grade," she said. Her writings meandered from early short stories to an as-yet unpublished young adult novel to a blog she started at TADL. "I asked if I could start a blog where I recommend books and talk about library services."
"Please don't mistake 'The Wilds' for a book of fantastical fables and put it back on the shelf. We don't like when patrons reshelve the books on their own."
But when the librarian contacted an agent about an author, said agent said she liked Spence's blog and asked if she had a book idea. Why yes, as a matter of fact. "It fell in my lap," said Spence with a laugh. "I'd written break-up letters to books since I'd become a librarian just to amuse myself. She [the agent] liked that so we ran with it."
'Love and the Art of War' by Dinah Lee Küng – Couldn't get a cuter premise. Jane is a librarian in London who signs up for a seminar about saving her marriage. Except she accidentally wanders into the room across the hall, a seminar for businesspeople about using Sun Tzu's The Art of War in their offices. The professor convinces her to stay and use the principles she learns to win her wayfaring husband back.
The book provides several takeaways. One is the Spence reads and has read a lot. A LOT. And she appears to have no constraints or preferences, which is great for a librarian. Like her approach to reading, her book cuts across all genres and styles. She also has a wicked sense of humor. And she likes to swear.
The reaction from readers and critics has been hugely positive.
• "Perfect for any bibliophile and terrifically funny." ―Library Journal
• "The truest testament to the quality of 'Dear Fahrenheit 451' … is that my enjoyment of it was, in the end, great enough to outweigh my fury that someone other than me had written it." ―NPR
• "A collection of one public librarian and book lover's snarky, relatable, and hilarious (like really, really, laugh-out-loud hilarious) letters to the books she has loved (and hated, and passed on) throughout her life." ―Bustle
"I've had a great reaction from readers," said Spence. "A lot say they wished they'd thought of it. Women snorting while reading, annoying their husbands." Though it's not quite been universally positive. "I've gotten some blowback about the cursing — from my mother, and other readers."
Among the tidbits are recommendations against some books: "Wicked was a great idea and a great Broadway show but I couldn't get into it. I respect Hemingway, but I've never really gotten into him because I know how much of a chauvinist he was. I listened to an audio book, a novel by a British writer, who had the accents down perfect except for the two Americans in the book who sounded like surfers."
And the worst book she ever read? "'The Born Again Virgin.' It's about how to snag a man with money and prestige. Most of my Top 10 Worst Books are self-help."
Spence and Shoemaker to Lead Summer Book Club Social
Book lovers, unite! The Summer Book Club Social provides an opportunity to connect you with your favorite people: other book lovers. The brainchild of the National Writers Series, Horizon Books, and the Traverse Area District Library, the Social takes place at Bluewater Hall, on West Bay, Aug. 9.

It will feature a conversation between author and librarian Annie Spence and Northport novelist and former librarian Sarah Shoemaker, the best-selling author of Mr. Rochester, a novel about the man who won Jane Eyre's heart.
The event is aimed at bookworms, including anyone who belongs to a book club or who is interested in joining one. Hors d'oeuvres and wine will be served, and there will be live music, a book signing, even a trivia contest.
It runs from 6 to 8:30 on Thursday, Aug. 9, at Bluewater Hall, which is located at 13424 S. West Bay Shore Drive, in Traverse City. Admission is free, but space is limited. Call 231-486-6868 to reserve space.
Annie Spence's Late-summer Reading List
Summertime, and the reading is easy. But maybe not so much for Annie Spence. The librarian, author, and all-around book fiend is worried about this summer. Specifically, that it is nearing the end. That's a problem for her "because I've got so many books to read," she said.
Maybe you do too. Or maybe you don't. But either way, Spence, a guest of honor at the Aug. 9 National Writer Series Summer Social, has prepared a list of summer reads that you really should look into before August rolls into September.
Farewell Summer by Ray Bradbury (SF)
This was the last novel published during literary giant Ray Bradbury's lifetime. It is both a paean to his own childhood in Waukegan, Illinois, and the completion of a trilogy including "Dandelion Wine" and "Something Wicked This Way Comes."
"Ray Bradbury's 'Dandelion Wine' is one of my favorite books, and this title, in a sense, picks up where it left off, only with more of a sci-fi twist. Summer is literally never-ending in this novel, and the young are in a war against the old to stop time and stop from growing up."
The Way You Make Me Feel by Maurene Goo (Young Adult)
This is described as "a laugh-out-loud story of love, new friendships, and one unique food truck." Huh? Spence thinks it all makes sense, and it's one of her new favorites.
"This smart and sassy new teen novel features Clara, who is forced to work her father's food truck for the summer instead of vacationing with her mom when a high school prank goes awry."
Fortune's Rocks by Anita Shreve (Fiction)
The last novel by this fiction-writing favorite transports readers to the turn of the 20th century and the world of a prominent Boston family summering on the New Hampshire coast.
"Historical fiction. A beach in New Hampshire. Forbidden affairs. Broken dreams. I think that Shreve, who died earlier this year, wrote novels that were paced for beach reading, but that you can also sink your teeth into. It's in between fun and literary fiction — it goes fast but it's an intelligent read."
Born to Run by Bruce Springsteen (Bio)
The Boss's bio, written by Springsteen himself. Honest and insightful, the publisher calls it "a book for workers and dreamers, parents and children, lovers and loners, artists, freaks, or anyone who has ever wanted to be baptized in the holy river of rock and roll." A bit much? Perhaps, but Spence agrees.
"Some celebrity memoirs and biographies are salacious but not well-written. This one is well-written. I was underlining passages in The Boss's life story. His lyrical, working-class voice takes you into his world. And he doesn't hide from the scary or vulnerable parts."
This One Summer by Mariko Tamaki and Jillian Tamaki (Graphic Novel)
A classic summertime read in its brevity, but a prizewinner too: It's a New York Times bestseller, a 2015 Caldecott Honor Book, a 2015 Michael L. Printz Honor Book, and an Eisner Award Winner.
"This is a dreamy graphic novel, a nostalgic look back at the summer two friends came of age. It's pretty and melancholy and will stick with you, even though it's a quick read."
Trending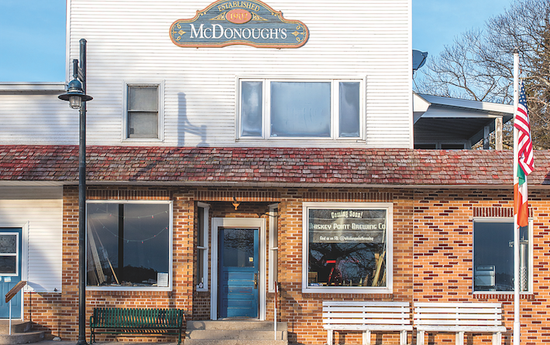 Welcome to Michigan's Most Remote Brewery
After years of planning and honing his beer-making skills, this spring, Patrick McGinnity plans to open Beaver Island&rsqu...
Read More >>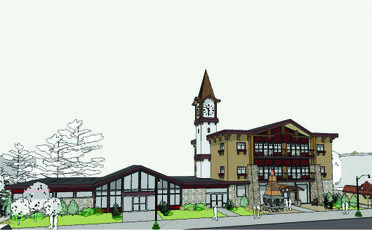 Gaylord: A boomtown Up North
Gaylord native Gary Scott had moved to Indiana, where he and some partners started a business to invest in distressed prop...
Read More >>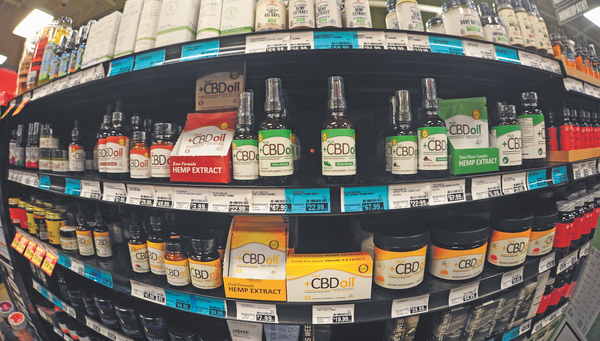 CBD Laws: Dazed and Confused
The sign outside of Family Video in Kalkaska lets drivers know the store has more than just movies. The sign reads: &...
Read More >>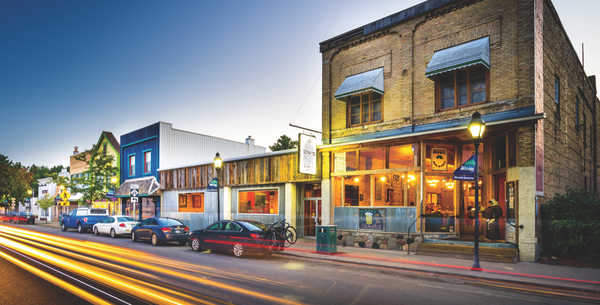 Small Up North Towns on the Rise
Spotlight on Bellaire (pictured)Seems Traverse City isn't the only place in the region making those "Best...
Read More >>
↑