Gaylord: A boomtown Up North
Growth in jobs and new businesses is accelerating the biggest transformation for the small city since it branded itself the Alpine Village a half century ago
Gaylord native Gary Scott had moved to Indiana, where he and some partners started a business to invest in distressed properties. He was talking to a banker in Detroit about real estate in Bloomington when he asked what kind of deals might be available in northern Michigan. The banker mentioned the "clock tower" building in Gaylord.
When Scott heard the name of his home town and pictured that iconic building on Main Street, he got excited. Fast forward to today: Scott and his partners own that building and 10 others nearby.
Scott is just one of a cadre of developers who've suddenly become interested in the small city at the center of the northern Lower Peninsula. In the past two years, tens of millions of dollars have been invested. There are so many good jobs that a city once known for unemployment now has a housing and labor shortage. Gaylord is in the midst of its biggest change since 1963, when the city went all-in on old-time Swiss architecture and named itself the Alpine Village.
NEW TAKE ON AN OLD MOTIF
The amount of money that's pouring into Gaylord is staggering.
There was $13 million invested in 2015, more than $20 million in 2016, and there's expected to be that much again in 2017, said Lisa McComb, executive director of Otsego County Economic Alliance.
There's a $2.4 million streetscape project underway downtown to create new stamped concrete sidewalks and pedestrian islands. The plan calls for 35 new trees, more benches and lights, plus two "entertainment nodes" for live music on Main Street, in addition to new utility lines, water main and sewer.
Scott has big plans for his properties amid this civic rebirth.
For one, he said he plans to honor Gaylord's Alpine theme, but he wants to find a modern take.
"We're less cedar board and stucco; we're more steel. I think we call our look more of a mountain look," Scott said. "You'll still find boards on our property, but it's different."
Scott hopes to have many new stores and restaurants open in the coming year, and he is looking for restaurant operators who might be interested in the spaces he has for lease.
"A lot of the stuff hasn't come out yet," Scott said. "But there's going to be a huge change in downtown by next summer."
Among the projects underway is the James Quick House on North Center Street, where Scott is undertaking a historical restoration of the 116-year-old building to turn it into a restaurant and bar. Scott and his partners also purchased the Phoenix, a three-story, 20,000-square foot building on Main Street that he wants to turn into an upscale office space with retail on street level.
Scott's company, Go North Properties, has purchased buildings that contain existing tenants who plan to stay. It also has bought vacant buildings it plans to turn into space for boutique stores or new restaurants. The firm seeks to add high-end apartments with balconies and fireplaces in upper floors where there's space.
The centerpiece of Scott's Gaylord project, however, is the clock tower next to the Fifth Third Bank building, which Scott also owns. The clock tower building will include third-floor apartments, second-floor offices and first-floor retail. At the back, Scott hopes to develop a row of bars and restaurants stretching to the Phoenix building that feature indoor and outdoor spaces. He hopes to create a commons area that will be the heart of downtown.
AND JUST DOWN THE STREET …
Scott is just one of several developers who've been spreading construction workers through town and kicking up dust.
Snowbelt Brewing Company, for example, opened in September and offers craft beer and a modern menu. Also recently opened: Tap Room 32, which has 32 beers on tap, a selection that would have bewildered a Gaylord resident not long ago. A short walk away, the Main Street Market offers sandwiches, artisanal cheese and a good selection of wine.
In November, Gaylord's SunFrog, the online T-shirt printing company that's quickly become one of Otsego County's largest employers, opened a boutique shop on Main Street that owner Josh Kent said he hopes will be a model for franchises across the country.
Just down M-32, west of the Interstate 75 interchange, the new retail development Shoppes on Main is partially complete. Aldi and Panera Bread have opened, and Five Guys Burgers and Fries is coming later this year. The shopping plaza is designed to be expanded to include several more stores.
There's a Fairfield Inn almost open at the site of a former clothing store, and a Holiday Inn Express is expected to open in 2017 across town.
On Old Route 27 south of downtown, Jay's Sporting Goods relocated to a larger facility inside the city limits. And at the former home of Jay's, further south on Old 27, the 28,000-square-foot building has been renovated by Johnson Oil owner Kevin Johnson to become Ellison Place, a convention center and concert venue.
Treetops Resort secured a $4.5 million loan backed by the U.S. Department of Agriculture to revamp its two hotels, the Inn and the Lodge.
Gaylord has attracted banks, gas stations and a recreational vehicle dealer. More national names have also moved in. There's a new Buffalo Wild Wings and an Aspen Dental Clinic. A Starbucks opened in October.
UP NORTH BOOMTOWN
It's hard to keep a handle on everything that's going on. McComb, at the OCEA, is trying to keep up.
"We are experiencing private investment in Otsego County that no other county in northern Michigan is seeing," she said.
McComb said Gaylord is booming because it positioned itself to be ready after the economic downturn of 2007-08. Gaylord reeled when the Georgia-Pacific plant closed in 2006, eliminating 200 jobs.
McComb said the city has been able to attract employers and development because the city made itself attractive.
"We had a thriving community throughout the downtown and had things in place like an industrial park and another new industrial park, and infrastructure that we invested in in the downturn," she said. "We really are a community where someone looking to invest can find an existing building or land to do it really quickly."
There's also all the traffic, which many in Gaylord see nowadays as lifeblood rather than a problem. At I-75, Gaylord sees 35,000 vehicles pass each day. M-32 west of downtown sees nearly that much.
Gaylord is a place where travelers to Petoskey or Charlevoix turn left, and travelers to Alpena turn right. That's made the land around the interchange fertile for restaurants and retailers and explains why so many national chains have moved in.
KEEPS YOUNG PEOPLE AROUND
Ken Borton lives in the woods in Hayes Township, far away from the new hustle and bustle of Gaylord.
Borton, chairman of the Otsego County board of commissioners, is nonetheless delighted by the growth because it reverses a trend of young people growing up, finding no opportunities, and moving away.
"The area has been stagnant for a while," Borton said. "There just hadn't been great jobs in the area. So many people had been moving out, and our county had been aging quite a bit over the years."
Now, Gaylord is starting to see not just new businesses, but a growth in jobs that offer a living wage.
"I see this as just the start of it," Borton said. "I think businesses are just starting to become confident in the area."
That means Gaylord is experiencing two problems that so many other towns would love to have — too few affordable housing units and not enough workers.
There are 48 rental units under construction at Northwind Apartment Homes — a building that will house 51 percent low- to moderate-income residents — and 36 more at a building nearby, but that only just begins to address Gaylord's housing needs.
People who work in Gaylord today commute from a 100-mile radius, said McComb, who commutes from Petoskey to her job. Evidence of the massive number of commuters is in the numbers — Gaylord's population is 3,600, but during the workday the number of people in the city swells to an estimated 10,000, McComb said.
LIVING WAGES AND PART-TIME RETIREES
People are commuting great distances to Gaylord because the town offers the kind of jobs that are hard to find in northern Michigan.
"You're not going to find a lot of skilled and management jobs in manufacturing outside of the Gaylord area," McComb said. "A lot of people, they drive through and they see everything, but they don't realize at what level we're seeing growth."
At the forefront of new employers is SunFrog, one of the world's largest T-shirt printers and among the 500 most-visited websites on the internet. The company has grown rapidly and employs 350 people.
SunFrog isn't the only manufacturer in town. There's a company that makes nicotine juice for e-cigarettes. Electrical components, particle board, brass and copper tubing, automotive dipstick tube assemblies, computer software, rubber auto parts, building materials, and circuit boards are also produced in Gaylord.
"There are help wanted signs all over the place. We've got people that are driving 30 to 50 miles to come over here to work" said Mayor John Jenkins. "People are looking for jobs, and we've got jobs here."
The tight labor market has meant that a lot of the service industry jobs are being filled by retirees, another population segment that's recently found Gaylord and is driving demand for housing.
"A lot of it has to do with people who for eons have come here as a destination, a place for vacations, and eventually those people bought vacation homes up here, then they started coming up here and remodeling them into retirement homes," Jenkins said.
GENERATIONAL SHIFT
There were signs something was about to change even when Gaylord had few jobs and depressed housing prices.
"About four or five years ago, you started to see an influx of credit unions and banks coming to the area," said Michael Perdue, owner/broker at Smith Realty Group. "I said, 'Listen guys, the growth is coming, because banks just don't up and build brick and mortar'" locations.
Perdue said the reason Gaylord is booming is a combination of the fresh air, clean water and outdoor activities and the fact that it's a hub that offers a large hospital and is at a northern Michigan crossroads.
On top of that, despite the housing shortage, real estate remains affordable, compared to some other northern Michigan towns, he said.
Perdue doesn't believe there is a conflict between the growth and the reason why people love to live in Gaylord. As long as the growth is smart, he said, it doesn't have to threaten Gaylord's status as a gateway to all kinds of activities that take place in the woods.
"Twenty years ago, Traverse City was a nothing little town," said Perdue, who grew up there. "There wasn't a whole lot going on there; there wasn't the vibe there is now. Gaylord is going through the same thing on a smaller scale that Traverse City went through. All you can do is have a say in how it's developed."
Perdue notes that much of the development that's occurred recently is redevelopment of obsolete properties, which means that Gaylord is rebuilding its center more than spreading out.
For a young professional like Perdue, the new development means there are more interesting things to do on the weekend. The new brewery, tap room and sandwich shop mean lots of options and nightlife that just didn't exist before.
The development is also symbolic of a larger change — young adults are moving to Gaylord, and the older generation is turning over the keys.
"There's a new generation of people coming to town, getting involved," Perdue said. "There's a lot of new enthusiasm coming into the marketplace."
GROWTH COMES WITH INCENTIVES
The development boom should improve Gaylord's tax base while it revitalizes its economy.
Taxable value across the city had fallen 19 percent since the economic crash of a decade ago, so the town needed a new infusion of funds, said Joe Duff, city manager.
Duff said a lot of the new development is actually revitalization because most of it is occurring at blighted, abandoned properties. Shoppes on Main, for example, is under construction at the site of a former auto parts store. That's perhaps quieted debate over whether there is too much growth happening too fast.
The revitalization of abandoned properties comes at a price, however. In some cases, the developments have been granted tax breaks. Duff said those have been handed out thoughtfully and sparingly.
Jay's Sporting Goods, for example, received a "commercial rehabilitation exemption" that freezes taxes on the property for twelve years so that it pays the distressed property taxes until 2024 in exchange for $1.3 million in investment.
Jay's got that break because it moved into the site of a former Kmart that had been abandoned for four years and was an eyesore.
The city is using a "special assessment district" for Shoppes on Main to pay for public road and utilities improvements worth $779,000 over the next 10 years. Shoppes on Main represents a transformative $8 million investment in Gaylord, Duff said.
Jenkins said the city benefits from infrastructure investments like the one at Shoppes on Main.
The investment in the construction of a service road means that four or five driveways on a busy stretch of M-32 have been reduced to two, which will significantly reduce left turns into and out of that development and improve safety and the flow of traffic.
Borton, the county commission chairman, said he knows that a growing population will increase demand for services. He said he believes tax revenues will keep pace. Anyway, he said, even if there is a delay in the added value some projects will bring to the tax rolls, that value will eventually be added to the tax base.
PRESERVATION AND PANERA BREAD
Can Gaylord keep its identity amid all of this change?
Jenkins has been mayor of Gaylord for five years and served as police chief for 13 before that. A career in the state police took him away from his hometown when he was young, but he's been back since 1987.
He's seen a lot of change since then, but he believes the city will keep its character, despite everything that's going on.
"We're not Traverse City. We don't want to be Traverse City. I mean, Traverse City is a nice place, but it's big and it's sprawling and it's got a lot of traffic," he said.
Gaylord is different. Despite all the growth, Jenkins said, it's at heart a small town nestled in the woods amid lakes, streams, golf courses, ski resorts, snowmobile trails and fishing holes. He believes it's attractive because it's a small town, and even with the growth, it's going to remain a small town.
Protection of undeveloped land could be one countermeasure to the growth. There's been more interest in that since Gaylord's boom began, said Laura Justin, executive director of the Head Waters Land Conservancy, which preserves land in 11 counties in the northeast Lower Peninsula and is headquartered in Gaylord.
"Our goal is not to have zero development, it's to have a balance between development and land conservation," she said.
Head Waters mainly works with private landowners who want to preserver large tracts of land. She said the number of calls from landowners has increased significantly in the last couple years.
Justin has watched the explosion of growth, and she's seen her quality of life improve just as she's recognized that her nonprofit's work is more important than ever.
"Our overall mission is to have that balance. I mean, who doesn't love that there's a Panera Bread? I'm a vegetarian, so that's a great option for me," she said. "But I also know we've protected hundreds of acres of property within miles of that Panera Bread. I think that when you lose the balance is when you have the problems."
Trending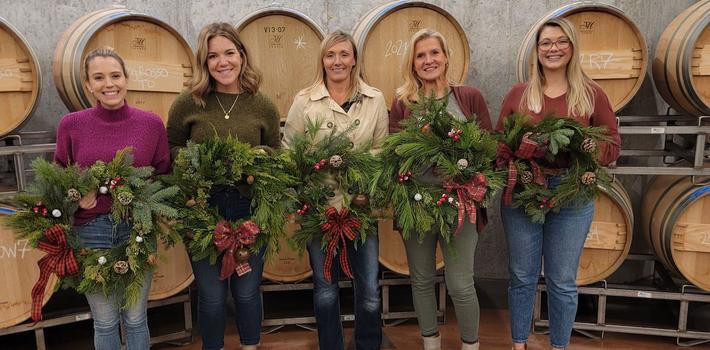 Wine & Wreaths at Mari
If you like wine and wreaths, you'll want to head to Mari Vineyards on Old Mission Peninsula. A 90-minute wreath-mak...
Read More >>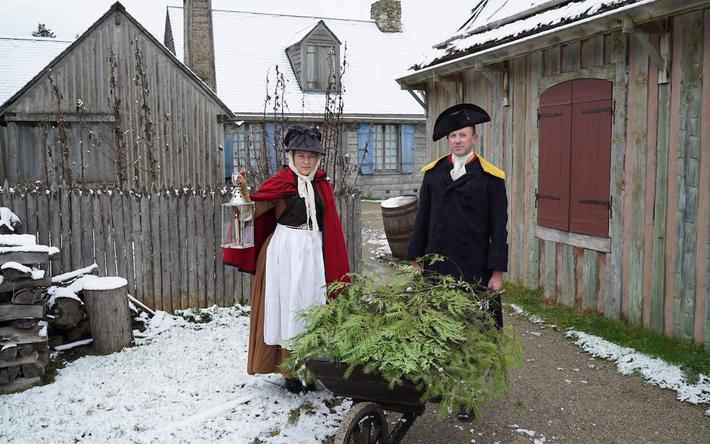 A Colonial Christmas
Christmas is coming to Colonial Michilimackinac in Mackinaw City on Dec. 9. Storytellers will bring to life the stories of...
Read More >>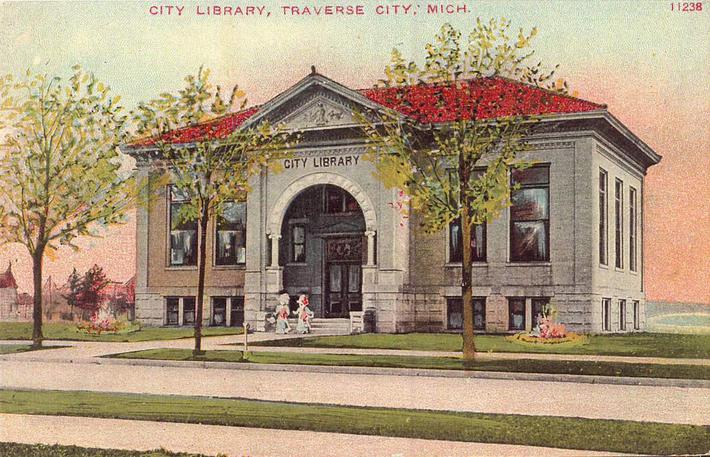 A Literary History of TADL
Next year, the Traverse Area District Library (TADL) will celebrate 155 years of lending books and knowledge in northern M...
Read More >>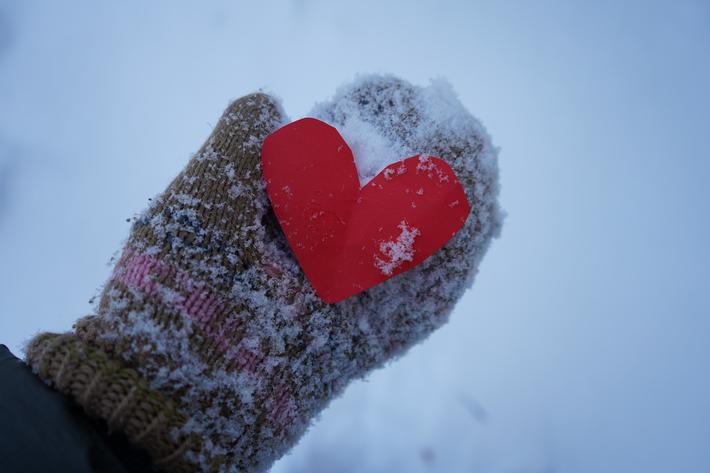 Merry Mittens
The Mitten Real Estate Group of Traverse City is helping make the season bright by kicking off their first Mitten Drive, w...
Read More >>