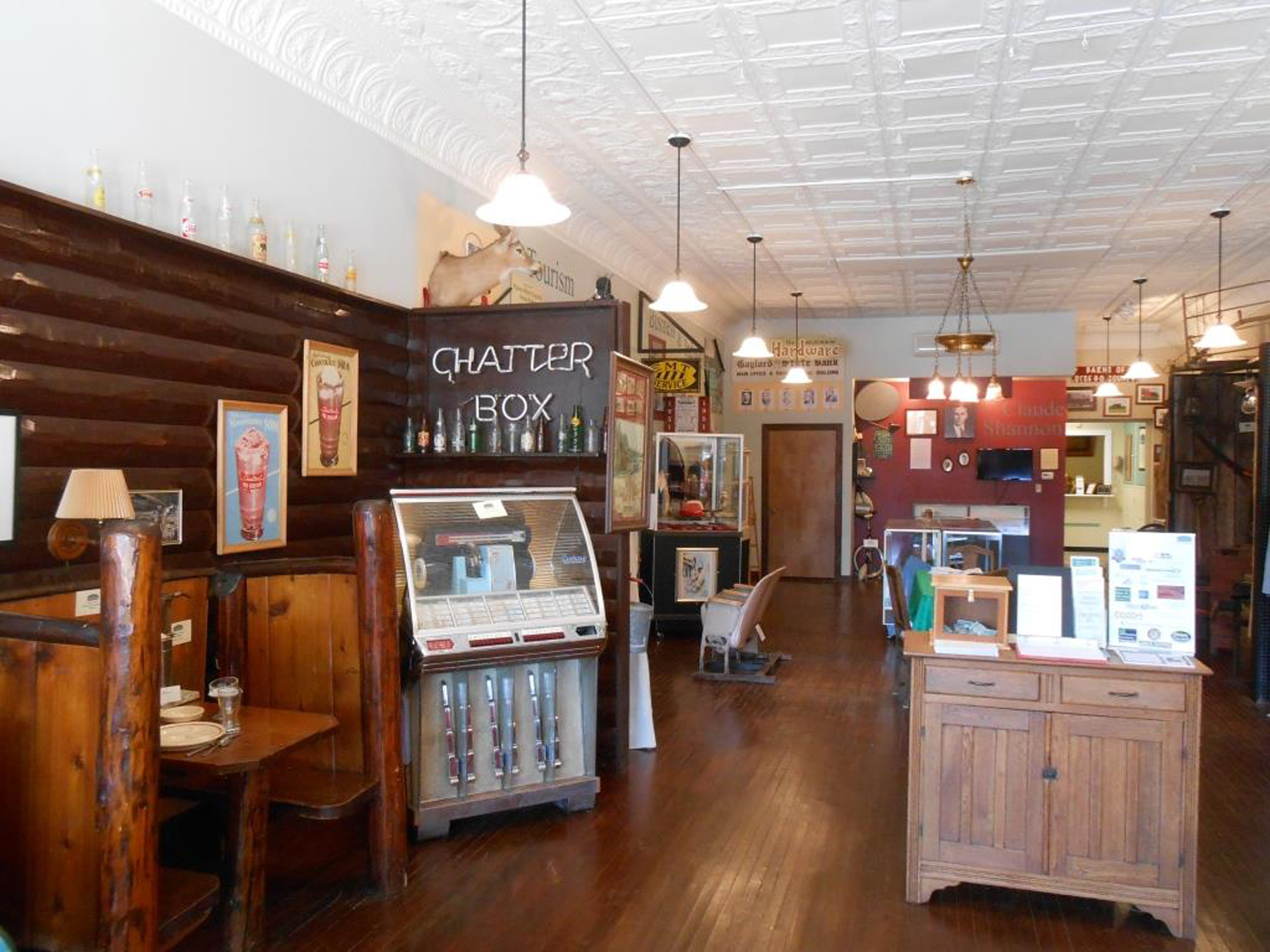 Gaylord Museum Celebrates 25 Years
A restaurant hangout spot that rivaled Al's Diner on "Happy Days."

A wall-sized advertisement for a product claiming to mysteriously heal a wide range of ailments.
A showcase dedicated to the mathematician considered to be "The Father of Information Theory."

You can see all this and more in Gaylord at the Otsego County Historical Society's museum, which is celebrating its 25th anniversary this year.
Historical Impetus
The museum is housed in downtown Gaylord, in a building that was owned by the late Gordon Everett, a local entrepreneur. "He was also the impetus behind Gaylord's Alpine architectural theme," explained Jim Akans, the historical society's executive director. The Otsego County Historical Society was created more than 50 years ago and tentatively floated the idea of starting a museum, but it took until Michigan's sesquecentennial to really spur interest.

"One aim of having a museum was to get a permanent building for exhibits and an archive for photos and documents on the history of Gaylord," explained Phil Alexander, a 30–year strong museum volunteer. By 1991, enthusiasm was running high to make the museum happen, so the historical society held a public forum to determine which of 10 potential buildings would ultimately become the museum.

Community Support
Akans explained, "Once we found the building we wanted – owned by Gordon Everett – Gordon said, 'I'll sell it to you at a reduced price for the museum, and my family will gift you the rest.' But he wanted to see community support for the museum, too, so he asked us to raise $10,000 over five years to show that the citizens supported the project."
The Historical Society did two major rounds of fundraising, one that involved selling an Otsego County Historical Society calendar and another that invited 100 people to donate $100 each to the cause. "We raised the $10,000 in just under five years and had a mortgage–burning party for the museum," Alexander said proudly.
The building selected for the museum was constructed around 1912 and was originally a cigar factory. One of the museum displays features some of the old cigar–making memorabilia. Another showcases a 100–year–old hand–painted sign on the cement block wall; the sign was discovered when the building, previously an office supply store with pegboard walls, was being remodeled into the museum. It advertises some kind of miracle cure from the early 1900s to address everything from rheumatism to liver ailments. "When we found the sign, which measures about 10x10 feet, we just had to keep it intact," Akens said. "So we framed it, and now it's such a great feature."

Fun Finds
Another nice discovery during the renovations was the ceiling. "There was originally a drop ceiling," Alexander said. "We noticed some tiles missing, peeked through and realized we'd discovered the building's original tin ceiling. So we took all the drop panel down, and now it looks perfect for the museum."
In the opposite direction, Akens decided to pull up some of the carpeting to see what was beneath and discovered beautiful maple hardwood floors. "We thought those dated back to 1911, but we later found a penny under the wood floor dated 1913, so we surmised they must have waited a few years before adding the wood floors to the building," he explained.
Also on display at the museum are a wide variety of exhibits covering Gaylord's overall history as well as the local railroad and agricultural industries. But wait – there's more. "People are always fascinated by the railroad and lumbering exhibits, but one of the things we've additionally tried to communicate is that history isn't just about the 1800s; it's more recent, too," Akans said.
Those later years are encapsulated in the museum's recreation of The Chatterbox, a now long–gone Gaylord restaurant and hangout spot from the 1950s. "We designed an exhibit of The Chatterbox based on photos of the interior," Akans explained. "We have a jukebox from that era plus malt mixers and dishes and such from the actual Chatterbox. It really gets visitors engaged right away – it's right near the entrance and looks like the hangout spot from the Happy Days TV show."

Local Pioneer
One of the museum's newest exhibits celebrates a pioneer of our current modern age. Claude Shannon was born in Petoskey and grew up in Gaylord, spending his formative years there. A mathematician, electrical engineer and cryptographer, he wrote a paper in 1948 called "A Mathematical Theory of Communication" in which he essentially founded information theory; he went on to write his thesis on electrical applications of Boolean algebra and did fundamental work on code breaking and secure telecommunications during World War II.

"We have a guy as revered as Thomas Edison from right here in Gaylord," Akens said, which helps explain why the Otsego County Historical Society has so much to celebrate as its museum turns 25.
"I'm literally beaming about our silver anniversary, which we'll be celebrating on May 25th – 25 on the 25th!" said Jennifer Akans, the chairperson for the event and wife of Jim Akans. "This will be our major fundraiser of the year, which helps with the costs of operating the museum."
Super Support
At the anniversary celebration, guests will get a sneak peek at the museum's upcoming new displays before they're revealed to the general public. There will be a signature drink special from local lounge Mary's Tavern with a portion of the proceeds from sales of the drink going to the museum plus hors d'oeuvres, a silent auction, a book signing by Gail White Elliott (author of the historical book Otsego Lake Village, Otsego County's First Community), live coverage by Mike Reiling of radio station Eagle 101.5 FM and live music by local favorite musician Jacob Filarski, formerly of popular Gaylord band The Cookies.
"We also have business members in the community who are sponsoring the event, so of course we thank everyone who supports us and the museum," Jim Akans said. "We like to keep things fresh and exciting at the museum, as there's always something to do here. But the most important thing is what the museum brings to the community: access to, and preservation of, Gaylord's history."
The 25th anniversary celebration of the Otsego County Historical Society Museum will take place May 25 at the museum at 320 W. Main Street in downtown Gaylord. No advance tickets will be sold; entrance is first come, first served, with donations accepted. For more information, visit otsego.org/ochs or call (989) 732-4568.
Trending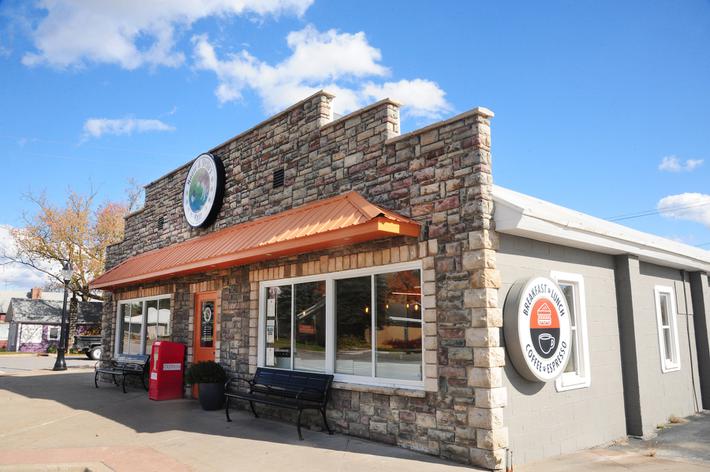 Kalkaska's Moose & Stella's
Dan Bloomquist and his wife, Evamarie, bought Breakfast & Burger Express in downtown Kalkaska at a great time: Decembe...
Read More >>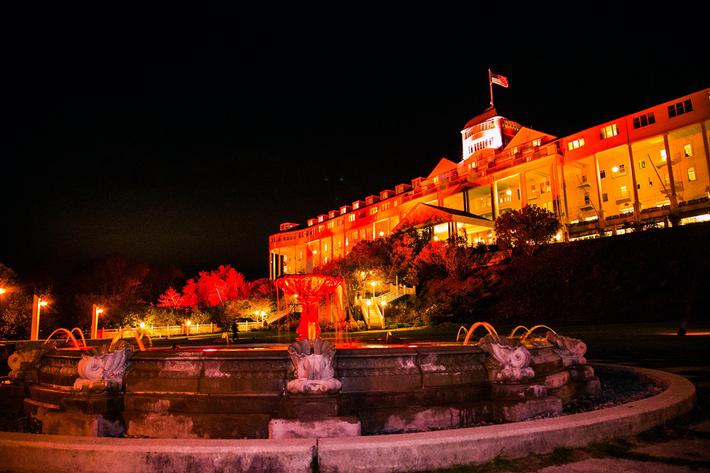 Halloween Rising
While the pandemic continues to impact lives and prevent mass gatherings, some Halloween events Up North, much like your a...
Read More >>
Hope and Vote
With mail-in voting well underway for many, and a trip to the polls just days away for many more, the gravity of the outco...
Read More >>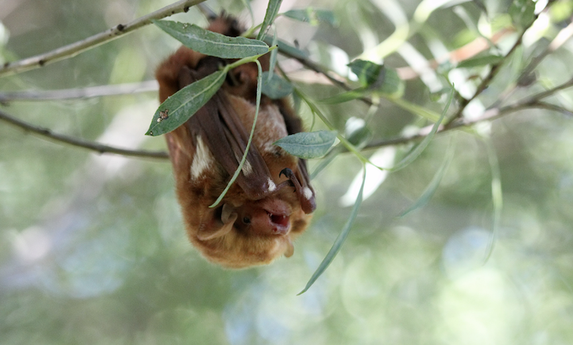 A Nightmare for Michigan Bats?
If you're seeing more decorative bats this Halloween than you saw of their live counterparts this summer, there&rsqu...
Read More >>
↑