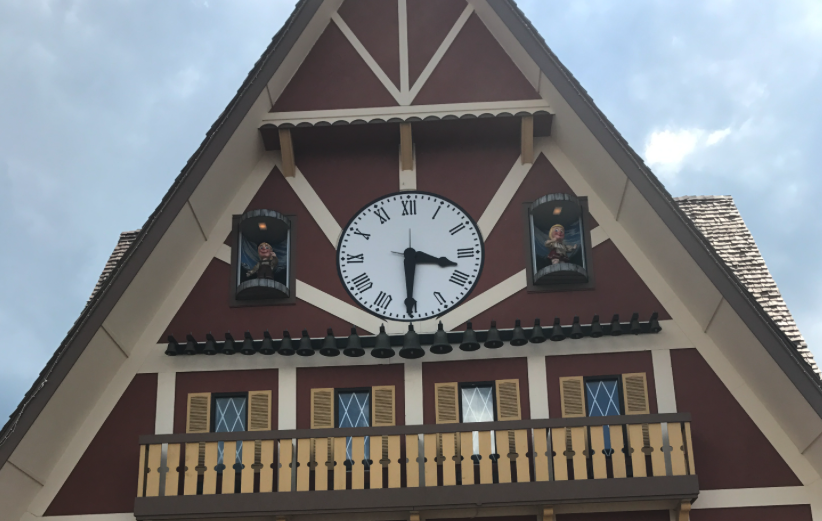 Gaylord's Grocery Store Glockenspiel
An Alpine Tradition
A quarter century old, nearly two dozen bells strong, and a favorite stop for many people coming up north for Gaylord's Alpenfest each year, the Gaylord glockenspiel makes tradition a timely pursuit.
Glockenspiel is the German name for what's technically a carillion, a musical instrument of bells that's usually housed in the bell tower of a church or municipal building. Gaylord's glockenspiel claims an unusual home — it's housed in a special dedicated section above the entrance to the local Family Fare Supermarket.
The clock face itself is around 15 feet in circumference; beneath the clock hang 23 bells that range in weight from 24 pounds to 116 pounds. Each one chimes a different musical note. Accompanying the bells are the Glockenspiel's two "mascots," Andre and Andrea, who pop out from two little doors on either side of the clock at the top of the hour.
Raymond Gilmore has worked at Family Fare for 51 years in a variety of capacities. He started back when the grocery was called Glen's Market, and was there on July 15, 1992, when the glockenspiel was installed and dedicated.

"I remember when we put the clock in, and we put a call out for local kids to name the two characters that come out of the clock," Gilmore said. Informally, the characters are called "the glockenspiel kids," but the local youth had other ideas. "The kids submitted names, and the market chose two out of their submissions, so from that point on the characters were called Andre and Andrea," said Gilmore.

The clock's chimes are a familiar sound to Gaylord residents and anyone who's vacationed for any length of time in the area. A singular bell rings on the quarter, half, and three-quarter hour; at the top of each hour, a bell rings out the number of the hour itself, then the bells chime a song as Andre and Andrea pop out of the doors to wave their arms and legs and do a little spinning dance.

"During Alpenfest, the song of the bell changes," Gilmore said. "There's a computer set up that sends the programming to the bells to make them play, and during the festival we mix it up with a new playlist of Alpine music." There's also an organ that can be played along with the bells, to add even more Alpine flair.
"Local organists join us during Alpenfest and play music on the organ from a big songbook of Austrian music, German music, and polkas," Gilmore said.

Andre and Andrea, who find themselves very much in the spotlight during Alpenfest, are also part of the festivities during other times of the year in Gaylord. They wear their Alpenfest costumes most of the time — Andre in brown lederhosen, and Andrea in a traditional red and white dirndl dress — but they have other costumes, too. "Their wardrobe was made by our store associate Nancy Hall," Gilmore said. "At Christmas, they turn into Santa and Mrs. Claus, and in the fall, they wear the local school colors."

In true celebrity fashion, the glockenspiel kids have a little diva in them; they won't come out of the clock in bad weather. "There's a sensor that senses moisture to keep them inside during heavy rain or snow," Gilmore said. "Otherwise they'd probably get ruined."

While the real Andre and Andrea aren't able to march in the Alpenfest parade, Family Fare has two larger-than-life glockenspiel-kids costumes — oversized heads included. A pair of volunteers don the costumes to appear in the parade each year. "It's all in good fun, and people really like to see them," said Gilmore.

Tammy Sluck, Family Fare's store director, said the glockenspiel has a universal appeal, but for her, it means something more. "My dad was in the Army," she said. "So when I was a little kid, and he would go to Europe for several weeks at a time, he'd bring me back gifts. When he went to Germany, he brought me back a cuckoo clock Christmas ornament. The glockenspiel really reminds me of those gifts and that time. My dad's now retired from the military, but when I hear the glockenspiel, it reminds me of my dad coming home."
To visit the Gaylord glockenspiel, head to Gaylord's Family Fare Supermarket at 829 W Main St. (989) 731-3222.
Trending
Moving Dirt And Stone
This year is taking a toll on me. I'm more sluggish. It's harder to get out of bed each morning. I have muscle pain that I...
Read More >>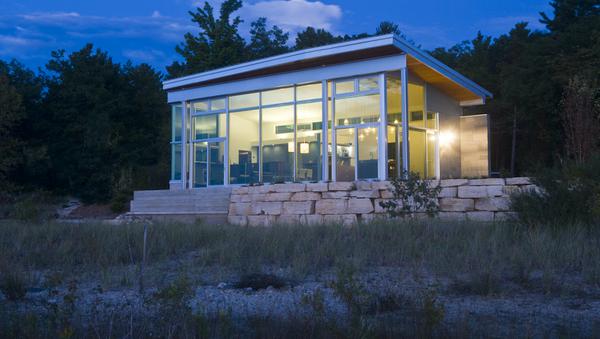 Northern Michigan Modern
From rustic log cabins to Victorian-style homes all the way to more traditional suburban-like developments, northern Michi...
Read More >>
Warts And All
Project 1619, a product of New York Times Magazine writers, is a potential public school curriculum that attempts to redef...
Read More >>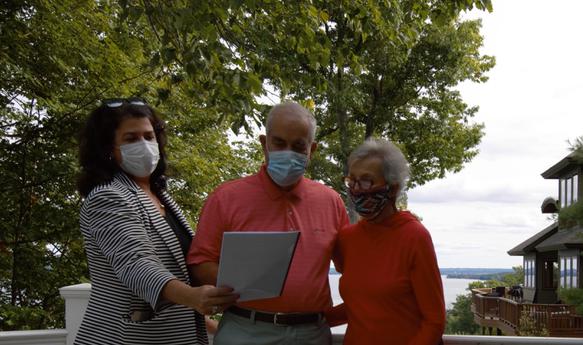 Pandemic Brings Even More Heat To A White-Hot Real Estate Market
There's a mad dash going on in real estate: companies bailing on their massive corporate office buildings, families ...
Read More >>
↑