General Stores of the North
Nostalgia, tradition, and everything you need for...well, everything
By Al Parker | Sept. 17, 2022
While many NoMi residents would delight if a Trader Joe's came north of Grand Rapids, we also know we're pretty darn lucky to have some amazing general stores in our backyard. These shops stock everything from baseball caps to fresh cherries to decadent cappuccinos, all with a hefty dose of history. (The youngest shop on this list is 88 years old!) Here's a quick look at what a few of these venerable venues have to offer.
Good Hart General Store
Established 1934
1075 N Lake Shore Dr., Good Hart
This tiny red store in downtown Good Hart was built by Cliff Powers and operated as a general grocer, butcher, and gas station until 1971 when it was sold to the current owner, Carolyn Sutherland. She and her husband, Jim Sutherland, now operate the grocery, bakery, deli, and post office. Last year marked Carolyn's 50th year of owning the historic store.
So how does a vintage, out-of-the way store stay relevant—even thrive—in a high-tech era?
"We were so lucky," says manager Ami Woods, Carolyn Sutherland's daughter. "We have the Tunnel of Trees and we have that traffic. This is our busiest time of year with the colors."
Interestingly, the pandemic has really helped their business, according to Woods. "Friday, March 13, 2020, everyone fled their homes in Chicago, Detroit, or wherever and came to their summer homes up here," says Woods. "And they've never left."
She estimates sales have been up 25 to 30 percent this year over last year. She also credits the store's vigorous shipping program that enables them to send their popular handmade chicken and beef pot pies across the country. (Go to goodhartstore.com for yours when you're out of town.) They've been making the pies since 1986, but the orders really soared in the past couple of years. "If it wasn't for UPS, we wouldn't have made it," says Woods, only half joking.
Several original features of the store remain intact, such as the tinted front windows, glass front counter bins, the 1901 National Cash Register, and the carved oak "cooling case," which was installed before electricity was available in the area.
Old Mission General Store
Established in 1839
18250 Mission Rd., Traverse City
The Old Mission area has been served by a general store since 1839 (when Martin Van Buren was living in the White House). During the Civil War, the store was moved to its current location in the town of Old Mission.
One famous story goes that Henry Ford—yes, that Henry Ford—once visited during a camping trip to the area with his friends, the Firestones. Ford told the owners that they should put a gas station in front of the store (which didn't happen).
The center portion of the building remains as the original store, complete with an aura of the region's past. The shop is jam-packed with barrels and baskets full of must-have grocery items, plus an assortment of hard candies in glass containers. An array of piping hot pizzas and cool ice cream flavors are also available.
In summer and autumn months, the store becomes a magnet for tourists and photographers looking for that quintessential "Up North" image to take home. On any given day, you're likely to see a group of sports car owners outside the store standing beside their wheels…or a cadre of bikers resting and refreshing before the pedal home.
Carp Lake General Store
Established in 1898
6420 East Gill Lake Rd., Carp Lake
Like a phoenix, the Carp Lake General Store literally rose from the ashes to serve the community.
A fire destroyed the landmark market in 2019, but three years later new ownership, based on strong family bonds, rebuilt the store on the same site. "As best we can tell, the original store was built in 1898," says Michael Ashbaugh-Cutler, who runs the store with his husband Jon. "The store was [re]built by my stepfather Jason Eberly and other local tradesmen."
The decision to rebuild the store came after Ashbaugh-Cutler's mother, Cynthia Eberly, had to drive six miles to get eggs for breakfast one morning and she decided that was it.
"We needed the store, and we were going to be the ones to build it back," Ashbaugh-Cutler recalls. "A handshake in a bar and that was it—we were in the general store business."
They reopened in June, and the Carp Lake community responded with kindness and cheers. "There was an outpouring of support," says Ashbaugh-Cutler. "There were cards, flowers, and someone even made a large chair that we display out front."
Michael and Jon have taken over the day-to-day operations. Jon has decades of grocery experience, having managed staff at Oryana in Traverse City and the Grain Train food co-op in Petoskey.
"From the jump, we knew it was important that the store was a place where you could get everything you needed to prepare a meal," Ashbaugh-Cutler says. "We offer fresh meats from Circle M Meats in Wolverine and locally grown produce when it's in season."
Ashbaugh-Cutler fills the deli case every morning with homemade salads and sandwiches. His pasta salad is a grab-and-go favorite, while the ice cream counter—with 24 tubs of Hudsonville flavors—has been hopping during the summer tourist season. Multi-colored "Superman" outsells every other flavor by a large margin.
"It's truly a family business, and we wouldn't be here if we weren't all here with the perfect mix of skill and experience," says Ashbaugh-Cutler.
Omena Bay Country Store
Established 1889
5055 North West Bayshore Drive
Long a presence in the Omena community, this historic white store was shuttered for several years before being reopened in May of this year by Kevin and Amy Murphy, owners of New Bohemian Cafe in Northport.
They offer a diverse selection of wines, liquor, and Michigan beers along with essential grocery items and an assortment of other supplies. (Pro tip: Check out their sausages, charcuterie, and cheese selections for that perfect dinner party cheese board.)
Earlier this summer, the Murphys installed new white benches where guests can sit, relax, and enjoy a newspaper or watch traffic along Bayshore Drive. Like any good general store, this one carries a little bit of everything and they're open from 8am to 8pm.
Trending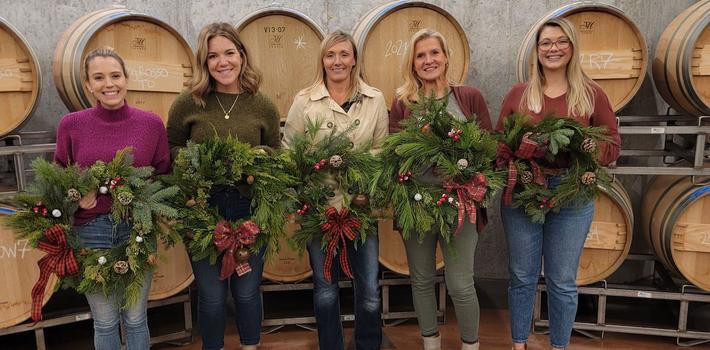 Wine & Wreaths at Mari
If you like wine and wreaths, you'll want to head to Mari Vineyards on Old Mission Peninsula. A 90-minute wreath-mak...
Read More >>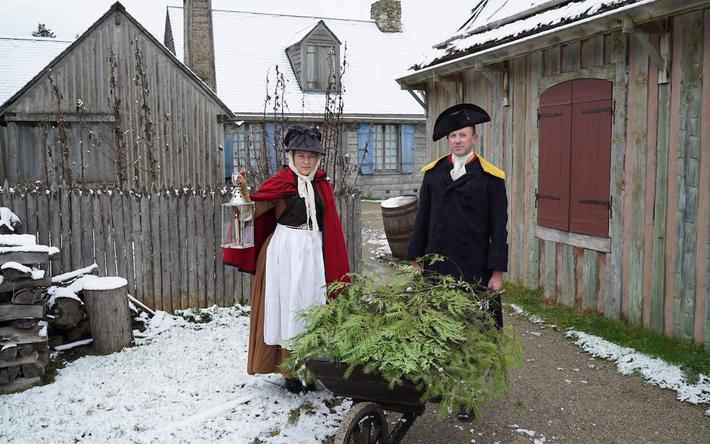 A Colonial Christmas
Christmas is coming to Colonial Michilimackinac in Mackinaw City on Dec. 9. Storytellers will bring to life the stories of...
Read More >>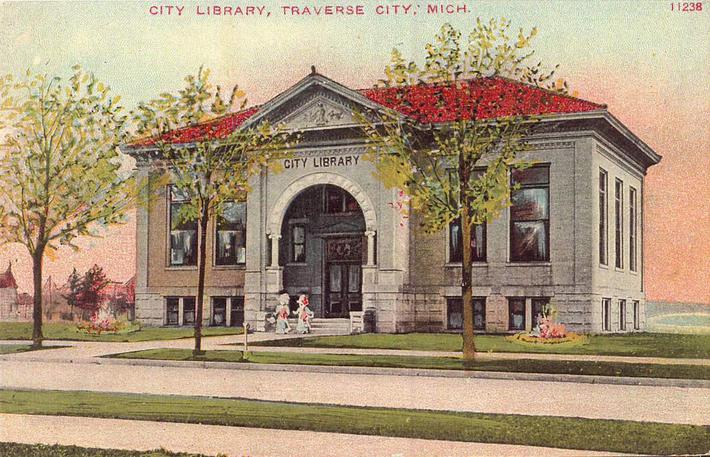 A Literary History of TADL
Next year, the Traverse Area District Library (TADL) will celebrate 155 years of lending books and knowledge in northern M...
Read More >>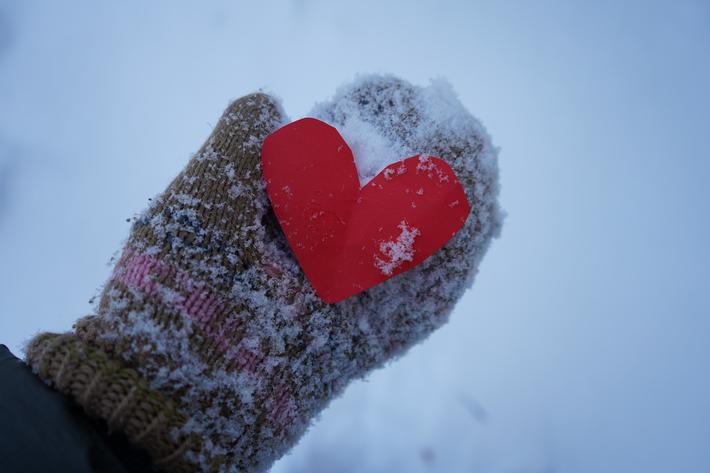 Merry Mittens
The Mitten Real Estate Group of Traverse City is helping make the season bright by kicking off their first Mitten Drive, w...
Read More >>