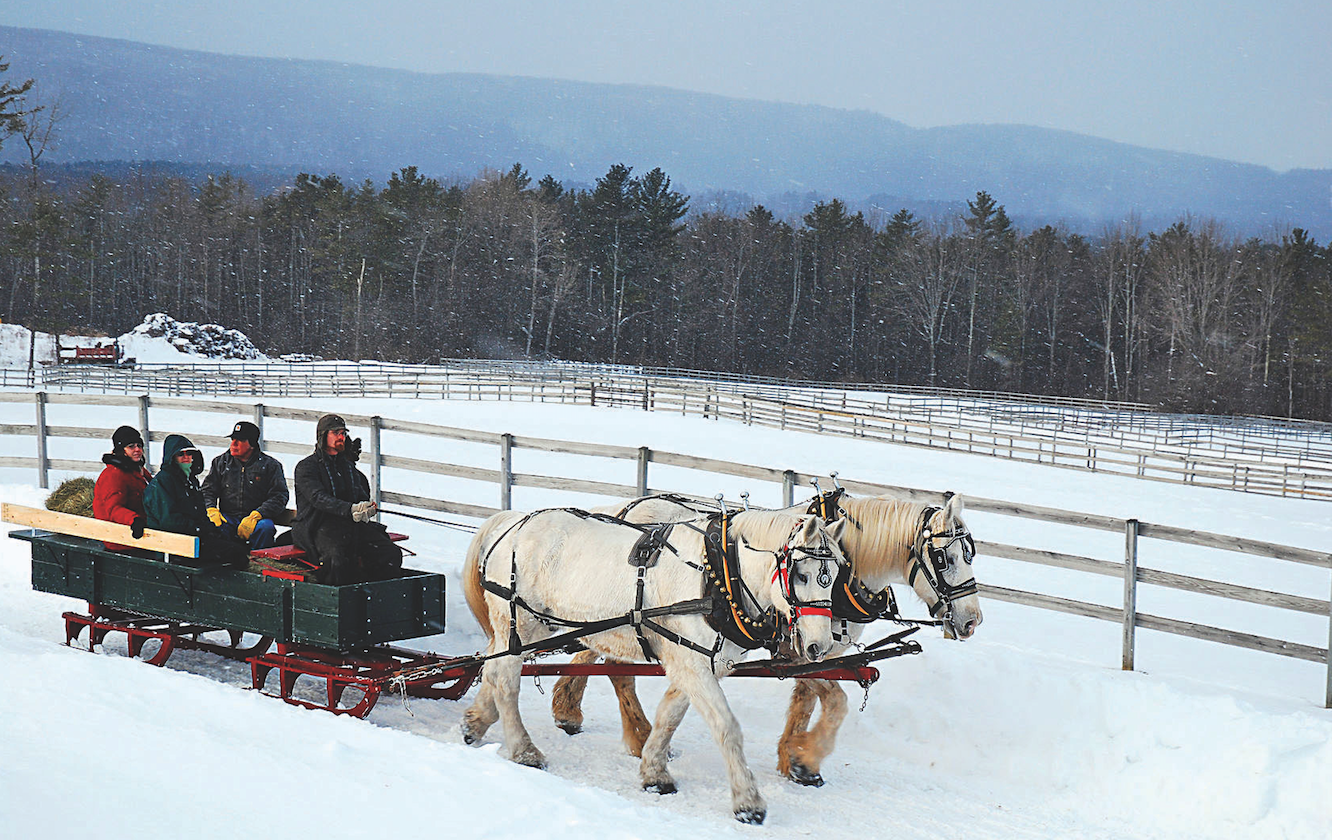 Get in the Spirit: Holiday Events Around the North
BELLAIRE
Bellaire's 8th Annual Light Up the Night community holiday part is happening on Dec. 2 this year, with a full day of family friendly events including the popular Parade of Lights, tree lighting with caroling, and the competitive soup cook-off, where for just $5 you can sample soups from over 10 restaurants. More information: bellairechamber.com or (231) 533-6023.

BOYNE CITY
Nov. 24 is the date for Boyne City to throw their doors open wide to the community for their big Santa Parade and Holiday Open House. The lighted parade kicks off at 5pm, followed by a bit of hangout time with Santa, and a late-night shopping experience in downtown Boyne City, with refreshments at many stores. More information: boynechamber.com or (231) 582-6222.
BOYNE FALLS
From 5–9pm on Dec. 16, you can enjoy all kinds of themed holiday activities at Boyne Mountain, with different areas of the resort offering different diversions. The tree lighting takes place at 5:30pm, followed by photos with Santa, plus a bonfire with S'mores, movies, live entertainment, prizes, and more. More information: boyne.com or (855) 688-7024.
CADILLAC
Be there at 6pm sharp on Nov. 24 to help light up the big holiday tree and lakefront lights in Cadillac, along with the trees along Mitchell Street, from Pine to Cass streets, a pretty addition that's new to this year's Christmas in the Park holiday festivities. Hang out with Santa to sing carols and spend some time with your neighbors. More information: downtowncadillac.com or (231) 775-0657.
CHARLEVOIX
Nov. 24 is Charlevoix's pick for holiday activities. You'll find Black Friday deals at downtown shops all day long, holiday crafts for the kids (and cookies and cocoa for everyone); and then at 5:30pm, the holiday parade will kick off with lighted floats and music, followed by the community tree lighting celebration with Santa at East Park. More information: visitcharlevoix.com or (231) 547-2101.
EAST JORDAN
Downtown East Jordan will welcome friends and neighbors for their Holiday Community Night on Dec. 7, with Santa and Mrs. Claus both in town to hear holiday wishes and pass out treats. A soup cook-off will gift proceeds to the local food pantry, and the town Christmas tree will be lit for East Jordanites and those from Atwood and Ellsworth too. More information: ejchamber.org or (231) 536-7351.
ELK RAPIDS
Santa's bringing his reindeer to Elk Rapids on Dec. 9 for the big downtown Holiday Open House, with the city's shopping area all decked out for the holidays and ready for your holiday lists. Check out the tree lighting, say a friendly hello to Santa, and then get into those stores for some great seasonal deals. More information: business.elkrapidschamber.org or (231) 264-8202.
FRANKFORT
Shop 'til you drop on Nov. 25 at Frankfort's Holly Berry Arts and Crafts Fair, the annual indoor holiday shopping experience at the Frankfort-Elberta High School. Between noon and 2pm, meet up with the Clauses at The Hotel Frankfort for free candy canes and a chat, then snag a free horse-drawn carriage ride. At 7pm attend the tree lighting. More information: frankfort-elberta.com or (231) 352-7251.
GAYLORD
Santa's got a date in downtown Gaylord on December 2 for the big Santa Parade, which will feature the jolly old man himself starting at 5:30pm. As the parade concludes, the crowds will make their way to the Christmas tree to light it up for the season, enjoying hot chocolate, snacks, a photo booth, and more along the way. More information: gaylordchamber.com or (989) 732-6333.
HARBOR SPRINGS
Harbor Springs offers not one, but two evenings of holiday festivities downtown, beginning with the classic tree lighting, a 102-year-old tradition complete with caroling on Nov. 25. On Dec. 2, you can return downtown for the Holiday Open House, with refreshments, late-night shopping, and a performance from the Steel Drum Band. More information: harborspringschamber.com or (231) 526-7999.

MACKINAW CITY
Kick off the holidays in Mackinaw City at Heritage Village on Dec. 2, where you can enjoy a festive sleigh ride (don't worry, they'll bring hay if there's not enough snow) and visit Santa out at McGulpin Point Lighthouse. In the late afternoon, you can enjoy beautiful Christmas caroling in the Heritage Chapel with friends and neighbors alike. More information: mackinawchamber.com or (231) 436-5574.
MANISTEE
Celebrate the holidays Victorian style with Manistee's Old Christmas weekend and Sleighbell Parade Nov. 30 through Dec. 3. Draft horses pull a 30-foot Christmas tree down River Street as locals dress in Victorian attire for caroling and additional festivities; you can also enjoy a craft show and luminaries twinkling around town. More information: visitmanisteecounty.com or (877) 626-4783.

PETOSKEY
Petoskey takes its holiday fun in two doses, starting with the Stafford's Downtown Holiday Parade on Nov. 25 at 10am (the parade wraps up at the Perry Hotel where Santa will be awaiting the public). Then Dec. 1 is the date for the annual Holiday Open house. It starts at 6pm, with bean soup, late night shopping, and more. More information: petoskeydowntown.com or (231) 622-8501.
TRAVERSE CITY
Traverse City also chooses Dec. 1 for its big holiday celebration, beginning with Santa's arrival on an antique fire engine, plus the community tree lighting and the downtown Traverse City Light Parade, all starting at 6:30pm. If it's all about the gifts, you can take advantage of Ladies Shopping Night on Dec. 7, and Men's Shopping Night on Dec. 14. More information: traversecity.com or (231) 947-1120.
Trending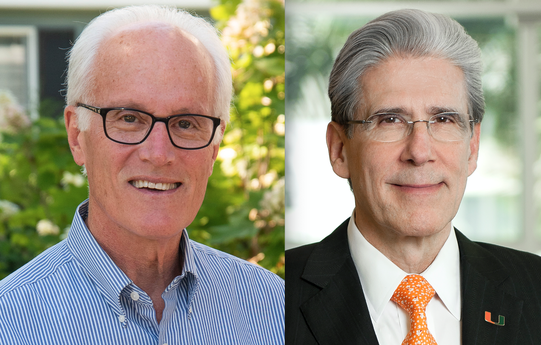 Listen In: Two Global Health Experts — one in TC — to Talk Pandemic
This week, the Traverse City International Affairs Forum at Northwestern Michigan College opens its 27th season ...
Read More >>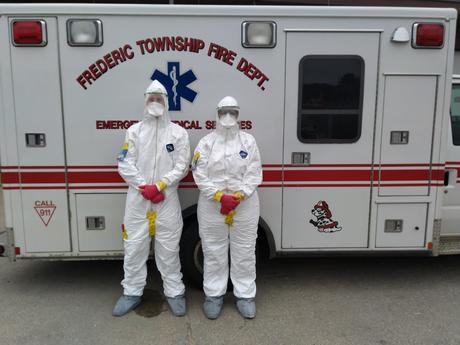 What First Robotics Teams Did on Their Summer Break
When the coronavirus pandemic first hit, masks, face shields, and other personal protection equipment, aka PPE, were hard ...
Read More >>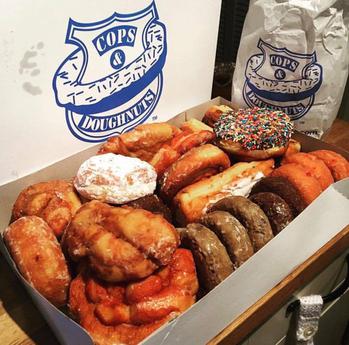 Gaylord's Cops & Doughnuts
There's a cop shop in Gaylord where the phrase "D.W.I." has nothing to do with adult beverages or erratic driv...
Read More >>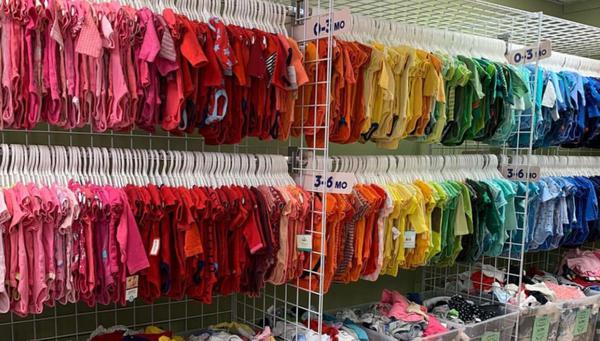 Resale is the New Black
It's a common tradition at this time of year: parents flocking to clothing stores in the last weeks of summer to get...
Read More >>
↑