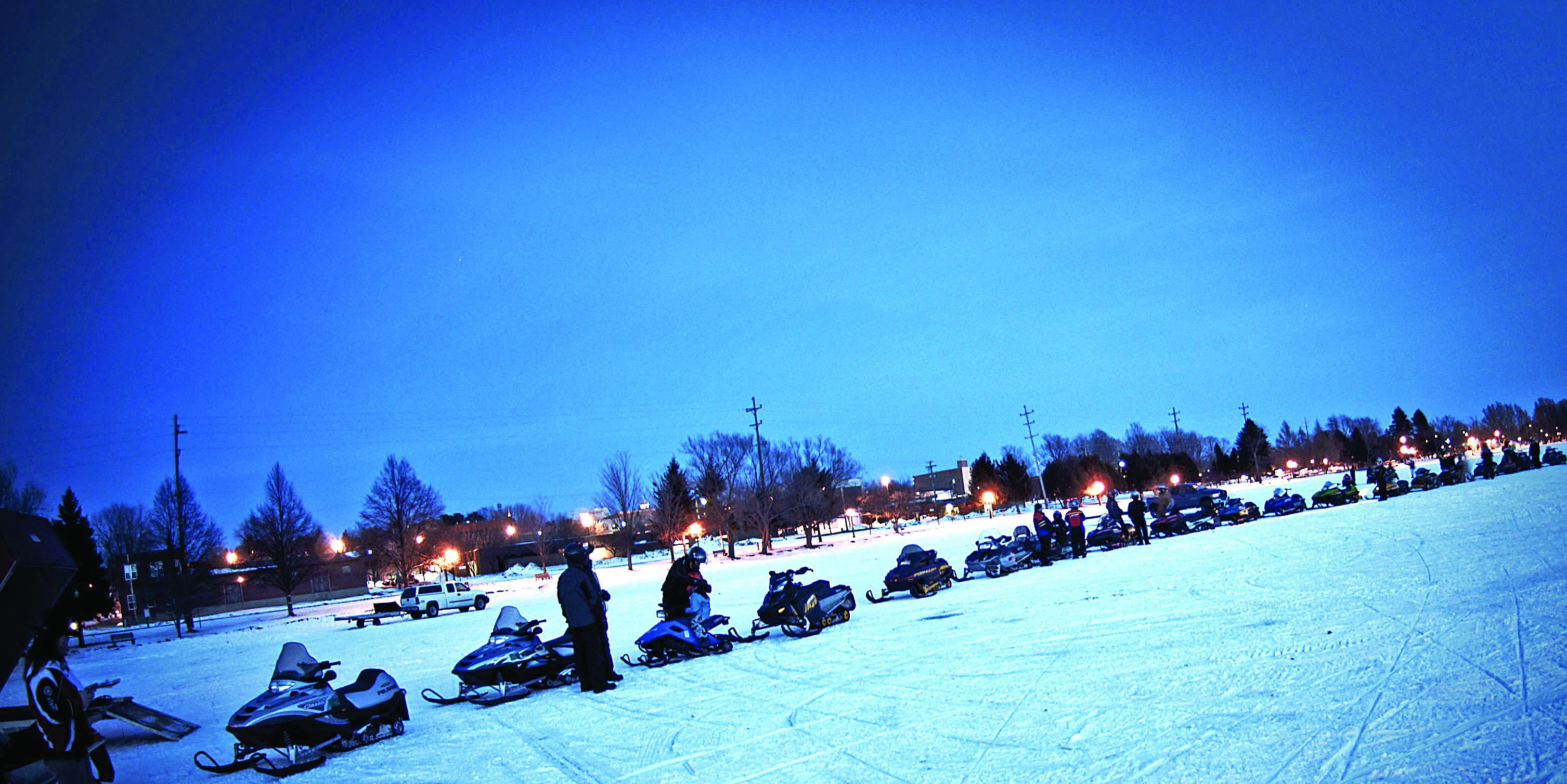 Get Your Winter On
3 can't-miss snow fests Up North
Nobody celebrates the short, cold, and snowy days of winter like Northerners. Bundle up and head out to one of these fabulous festivals for a bit of light to get you through these long dark days.

Indian River Winterfest - January 12–13
Easily accessible by both roads and snowmobile trails, Marina Park is the place to be for Indian River's big annual winter bash.
The Sno-X snocross event — snowmobiles careening around a challenging course behind the Indian River Sports Center (556 South Straits Highway) – will surely be one of the main events at this year's festival, whether you choose to race or just watch all of the snow-throwin' action.

On the slower end of the snowmobiling spectrum, classic and vintage snowmobiles will be on display throughout the festival, where they'll be judged by a team of local experts for best in show; on Friday, January 12, the sleds will also go for a dedicated ride around the region, complete with three food stops.

In the entertainment tent Friday and Saturday, you can snowmobile-boot dance to the sounds of a DJ during the day, and live bands Yankee Station and the Remedee Band at night.

You can also try your luck in the festival's raffle, where one $20 ticket could win you a 2018 ZR200 Arctic Cat snowmobile, a Sena two-way communications system, dinner for eight, or a gift card.

The bulk of the 2018 Indian River Winterfest will take place at Marina Park. 3471 N. Club Road in Indian River behind the Chamber of Commerce on the North Central Trail Head. For a complete schedule of events and more information visit irchamber.com.

Mackinaw City Annual Winterfest and Outhouse Race - January 19–20
Snow, fish, chili or … outhouses? Take your pick of activities when you head to Mackinaw City to celebrate winter.

In the snow department, the main attraction is the snow sculpting competition, which will take place next to Mackinac Bay Trading Company; you can register to sculpt until Tuesday, January 16, and the artworks will be on display through January 20, when they'll be judged and awarded.

On Saturday, fishermen and women can head out to the icy waters at the Carp Lake Marina to compete for their catch in three categories: Heaviest Pike, Heaviest Walleye, and Heaviest Pan Fish, complete with cash prizes for each.

If that sounds like way too chilly of an activity, go heat things up at the chili cook-off competition, which will take place at Mama Mia's Pizzeria, where you can taste the chilis and vote for your favorite; then hop on a sleigh or wagon ride (snow-dependent) for a spin around the block.

And as for those outhouses, don't worry; Mackinaw City has plenty of proper plumbing. But the festival's outhouse race, now in its 25th year, will get you laughing as a long lineup of these retro toilets are set upon skis and given a team of people who will push and pull the outhouses through a specified race course. And yes, there's a person inside, where each team is also required to install a toilet seat and paper. It's quite the sight – as is the race's afterparty, complete with live music at the Dixie Saloon.

Locations for the 2018 Mackinaw City Winterfest vary; for a complete schedule, locations, and more information, visit mackinawcity.com or mackinawouthouserace.com.
North American Snow Festival (Cadillac) - February 1–3
It may have started as a snowmobile festival years ago, but now the North American Snow Festival celebrates all things snow and ice in Cadillac and beyond with three big days, 34 years of tradition, and a lineup of friendly, family-style events for all ages.

The festival is officially kicked off each year with the Great American Chili Cookoff, which pitches area restaurants against each other for the title of best bowl of chili.
The big snowmobile races will take place in nearby Boon, Mich., starting with Friday's Snow Drags Test and Tune, with more snowmobiling races and antics to be announced.

Around town all weekend, you'll find loads of rootsy, folk, and rock music from a shortlist of popular locally-based musical acts, plus special deals on food and beverages at a variety of restaurants, local cafes, and coffeeshops.

Saturday throws even more into the snowy mix, with ice racing and arm wrestling tournaments, the daring Polar Dip, a fun run, and even more live entertainment at "The Wex," Cadillac's own Wexford County Civic Center.
Locations for events at the 2018 North American Snow Festival will vary; for tickets, locations, and more information, visit nasfcadillac.com.
Trending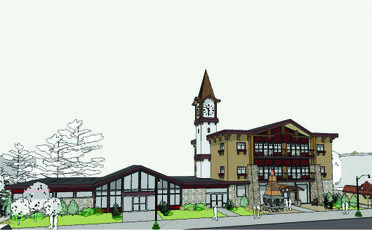 Gaylord: A boomtown Up North
Gaylord native Gary Scott had moved to Indiana, where he and some partners started a business to invest in distressed properties. He was talking to a banker in Detroit about real estate in Bloomington when he asked what kind of deals might be available in northern Michigan. ...
Read More >>
How Beer Revived Bellaire and Other Northern Michigan Towns
Even though Don Hoyt grew up in Gaylord, he never visited Bellaire until he met his future wife, a chiropractor from California who had moved to the Antrim County town for a job. That's the thing about Bellaire – it's not on the way to anything. People ...
Read More >>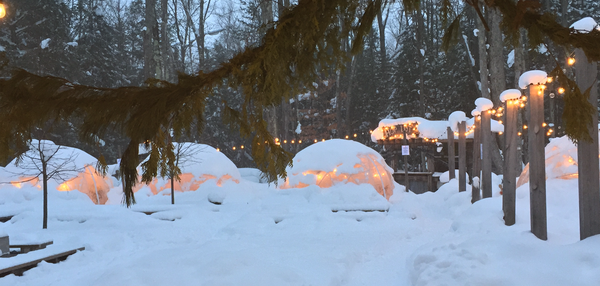 Hop Lot Brewing in Suttons Bay
Brothers Steve and Drew Lutke knew they wanted to do something special with their microbrewery on the south end of Suttons Bay. Even before building their facility, they had begun researching the style and aesthetic they wanted to draw in customers. So they decided to showcase what ...
Read More >>
In The Crosshairs: Home Rule In Michigan
Under the specter of a populist-fueled authoritarian regime installed at 1600 Pennsylvania Avenue, the concept of home rule is now more imperiled than ever in our fragile democracy. Here the term "home rule" refers to local control — the singular place where the endangered species of a ...
Read More >>
↑