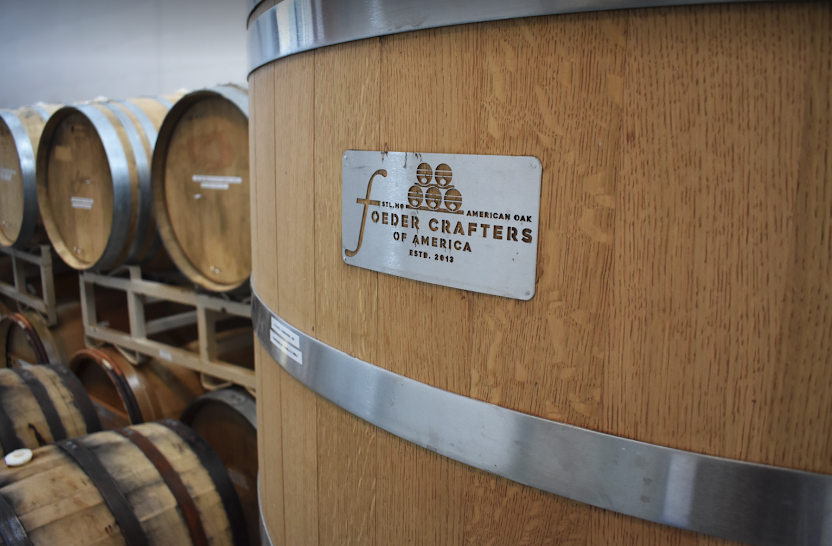 Getting Wild with the Foeder
Foeder (prounounced food-er) has landed Up North
Drinkers with a discerning eye may have noticed a couple interesting-looking wooden containers in the back of Traverse City's Silver Spruce Brewing. Behind a row of wine barrels sit two tall vertical barrels clad with stainless steel, huddled into a back corner. They're called foeders, and at Silver Spruce they have one main job: taking beers and getting them to go wild.
Though aging beers in bourbon barrels seems almost a mandatory practice for craft breweries these days, and many area breweries will experiment with wine barrels from local vintners, true foeder-aged beer is much more of a rarity. What is a foeder, you ask? It is, in effect, a big, fancy barrel usually made from French oak, traditionally used by wineries and distilleries for aging their products.
That extra time in the barrel adds layers of flavors like oak, vanilla, leather, smoke, and caramel as well as smoothing out the flavors of a beer or wine through time and oxidization. Unlike the second-use bourbon barrels that most breweries have access to, foeders are made for adding more delicate oaky flavors — Silver Spruce's foeder is constructed from lightly-charred American oak — while simultaneously building a collection of fun yeasts, bacteria and other bugs that turn beer from mild to wild.
It's taken a while to get the brewing program to this point, but it was always going to be part of Silver Spruce, according to owner/brewer Scott Stuhr. "It was always in our plan to have some mixed-culture beers. It was never really something that we were going to do an insane amount of, but there's not a lot of it [in the region]." When the brewery was able to expand and take over the entire building on Eighth Street, it gave them the freedom (and square footage) to go after these types of beers in earnest.
Few breweries have the patience, tools, and skills to bring a beer through a process like this, but it's one that Stuhr is particularly prepared to undertake. Stuhr picked up some of this experience during his years amongst the thousand-plus barrels aging beers at Asheville Brewing Company, but his original training as a microbiologist and quality-control chemist really brings the scientific background needed to manage mixed-culture beers and wild yeasts.
Stuhr perks up when talking about things like lactobacillus and brettanomyces, as well as all the ways you can utilize these yeasts to impact flavors." The magic really happens once that wort is cooled," he said. "You have the whole opposite end of the [brewing] spectrum when making sour beer, where you're purposefully not keeping it 'clean.'"
This is not to say that sour beer is "dirty" — but the process of letting these wild yeasts slowly sour the beer is relative chaos as compared to the hyper-controlled fermentation processes of other beers, like Silver Spruce's lagers, which is what you'll most likely see Stuhr sipping at the end of a day. "I really enjoyed the process but for me, it's hard to beat a crisp, clean lager. I really, really enjoy making sour beer … I just don't drink a ton of it."
The first two foeder-aged beers to hit the tap lines are both currently pouring at their taproom. First is a rye farmhouse ale with Azacca hops that spent nearly a year resting on oak. It's "more of a wild ale than sour," as Stuhr described it, rich with tangy apricot and peach flavors brought forth by the mixed-culture fermentation.
In fact, there's so much tropical flavor that it's hard to believe that no actual fruit went into the beer — it's pure chemistry and time that coaxed those flavors free. There's a patina of kombucha-esque funk hovering over the brew that finishes nice and dry, inviting another taste.
The second is a delightfully tart cherry sour with a delicate sparkle of effervescence, well balanced between the naturally light fruity flavors brought out by the cherries and some sweet wisps of vanilla bouncing around the palate from the year it spent naturally souring in the foeder.
A good oak-aged sour "shouldn't be tasting like you're chewing on a piece of wood, but just that little bit of oak that kind of gives us some complexity," Stuhr said. "The tannins in the wood can really balance the mouthfeel — it just gives it a whole different kind of feel."
There's no shortage of craft brews in Traverse City, even barrel-aged ones — but certainly very few built like these. Above all, simplicity and subtlety is key, from simple German-style Helles lagers to the wildest oak-aged sour ale: "I feel like killing people with simplicity is way more impressive than just bombarding something with an ingredient," Stuhr said.
The best part? These beers are only going to keep getting wilder. As each batch goes into and comes out of each foeder, they're leaving behind a little bit of what makes each of them unique. "It's kind of a living breathing animal, and that's a big reason that we chose wooden vessels over stainless," Stuhr said.
"It's almost like a sourdough culture, you know — you'll use most of it but you never, you never really start a new one." The technical term for that culture is "solera," and as time goes on each foeder will progressively lose some of that oaky character, but what it gains in wild yeasts and flavors is worth it.
So what's next for Silver Spruce's sour program? Be prepared to be patient — these beers take time. While there are techniques to make a quicker sour beer, Silver Spruce is committed to the longer process required for true wild ales. In the meantime, look to the rows of beers resting in wine barrels that formerly held pinot grigio and other white vintages. Many of those are awaiting blending into a future cuvee of naturally soured brews.
"Sour beers are very difficult to get them to do exactly what you want them to do all the time, so blending is a huge part," Stuhr said. It's a lot like winemaking in that respect, in fact, where you find barrels that are very sweet, thin, heavy, tannic. "The blendability, I think, really gives you a lot of a lot of freedom really to kind of make a beer more like what you had in mind," Stuhr said.
Bringing wine blending techniques to craft beer in Traverse City? Sounds like a working recipe for some truly radical new brews.
Further Studies in Foeder Beers
Looking for other examples of foeder-aged beer in Northern Michigan? Frankfort's Stormcloud Brewing is offering beer aged in their foeders, one for "clean" beers and one for their sour beer project, Lakehouse Ales. The newest offering is a foeder-aged schwarzbier that spent over three months aging on oak to give it a gently woody profile to back up the roastier malts of the dark lager.
Of course, Jolly Pumpkin has been a destination for wild and sour beers for years as well. While their Old Mission brewpub focuses on more straightforward craft beers, you can also find packaged offerings including their Hyrrokkin foeder-aged saison and other barrel-aged sour beers on draft.
Trending
Pronouns 101
My first assignment in an online graduate-level class was to provide information about my background, including my pronoun...
Read More >>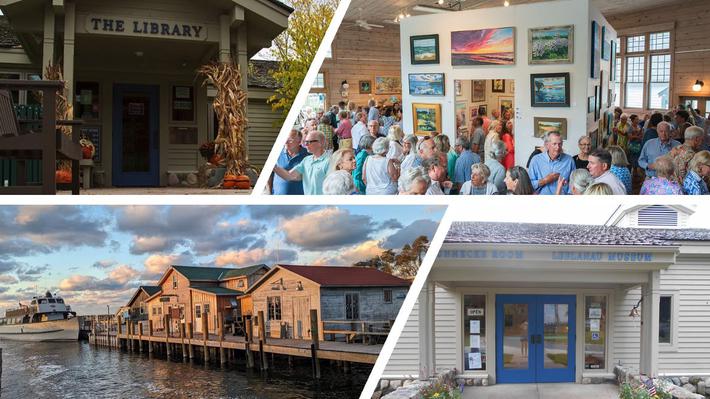 Collaboration Is the Name of the Game
How long does it take to create a cultural center? As few as three years, or as many as 170. Sometimes both. The organiza...
Read More >>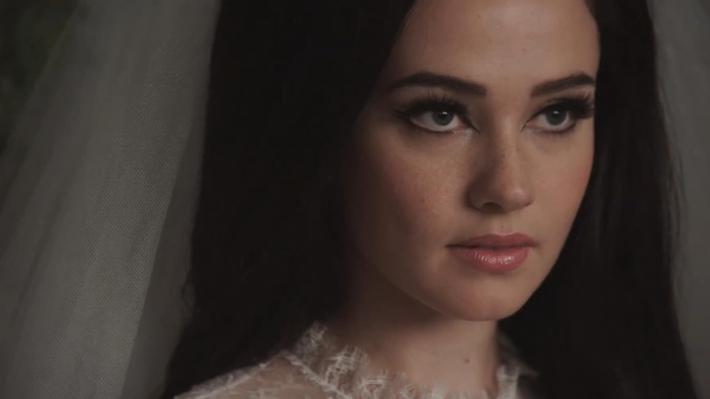 Film Review: Priscilla
While you will certainly be mesmerized by the haunting lead performance from newcomer Cailee Spaeny—and be impressed...
Read More >>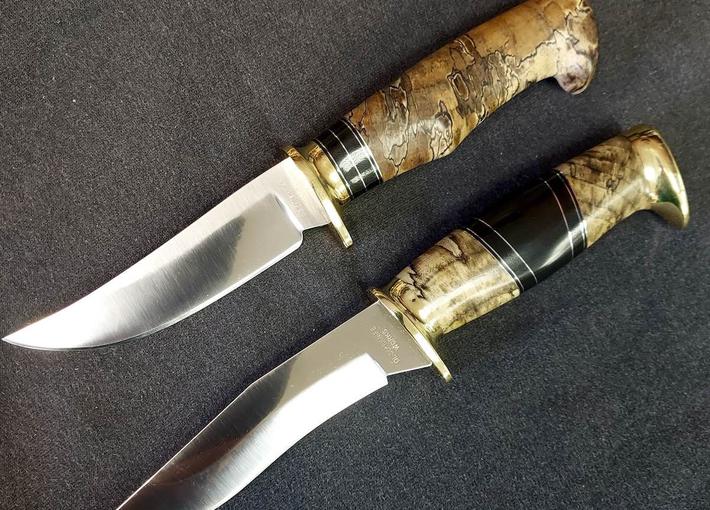 Bespoke Blades
What do you do with a battered ice skate, an old rubber puck, a cracked hockey stick, and a gob of tape? Pitch 'em, ...
Read More >>