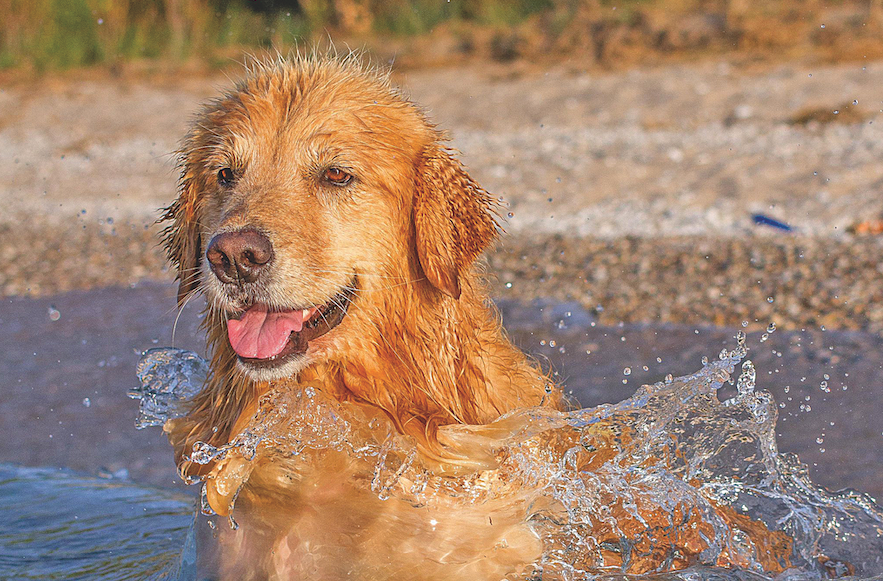 Golden Retriever Bash!
The nation's second largest gathering of Golden Retrievers … it's happening in Traverse City July 20
Each year, Golden, Colorado, holds a gathering of golden retrievers. Which gave local Golden canine owner Jeff Rabidoux an idea. Why not host a group in this area, giving the dogs and their owners a chance to socialize?

A Realtor at Crystal Mountain, where his dog, Fisher, is the official canine ambassador, Rabidoux discovered such a project generated enthusiasm. "I started a Facebook page. It went from 500 to 1,600 followers in about seven days." But creating an event for 100 dogs … ? It was proving to be more difficult than creating a page.

Until a local corn farmer caught wind of Rabidoux's dream. "One day I got an email from the owner of Jacob's Corn Maze. He's got three golden retrievers. He said, 'I've got seven or eight acres south of the maze. I'd be interested in hosting an event.' It's got a pond, he keeps it mowed at about five to six inches — it's perfect."

So the first such — retrieverathon? — will take place at 4pm Saturday, July 20. Rabidoux said he doesn't quite know what to anticipate from the event he's dubbed "The Second Largest Gathering of Golden Retrievers in the U.S."

"What will happen? Mayhem," he said with a laugh. He's engaged a food truck, and he had a band ready to play, but he reconsidered after some of the potential attendees expressed reservations about the noise.

Among those planning to attend the event will be Tori Ellsworth, who will be traveling to the area from Crystal, Michigan, near Mt. Pleasant. "As a little girl, I wanted a golden. Now I have one, and I want to spend a couple hours with hundreds of them," she said with a laugh.

She said her dog, Oakley, is enamored of the water, and will no doubt spend time in the pond. "She's going to be ecstatic," Ellsworth said.

Ellsworth said Oakley is a sociable animal and has been to other gatherings, though in more controlled environments, like when professional sports teams host fans and their animals. "She's been to a couple baseball games and a hockey game at Comerica Park and Van Andel Arena [where the Grand Rapids Griffins play]. She even has her own Instagram page."

Another attendee coming from even further away is Lisa Cardillo. She grew up with a golden as a family dog and eventually decided she wanted one as an adult. Make that needed one. Her husband had survived brain cancer, and she had gone through a heart attack and decided having her own golden would bring some much-needed healing and uplift to her life .

"My sister and her golden moved in with us when my husband was diagnosed. He brought so much comfort and love. I knew after my heart attack I could use that."

The family had already gotten a Chihuahua, but Cardillo said that was more of a therapy dog for the rest of the family. Now she and Jonas, her 18-month-old golden, will be traveling to Traverse City from Macomb County, where the family of five lives with its two dogs (and three cats). "They're sweet dogs. He's kind of like my own personal therapy dog," she said.

"He's good with other animals, but he's a big fan of humans. He'll go up to other humans before other dogs," she said.

Rabidoux said he's anticipating somewhere around 250 dogs and 400 people. He's limited the number of attendees primarily because of parking concerns. He's also limiting the event to only the golden retriever breed.

Tickets for the event are $5 per car. Rabidoux said any funds beyond those that cover event costs will be donated to the Morris Animal Foundation, which funds studies to find solutions to serious health threats to animals. It is conducting the Golden Retriever Lifetime Study to identify the nutritional, environmental, lifestyle and genetic risk factors for cancer and other diseases in dogs; goldens are among the breed most susceptible to cancer.

For more information, visit the Facebook page for the Northwest Michigan Golden Retriever Club and/or the Facebook event page for the gathering.
Trending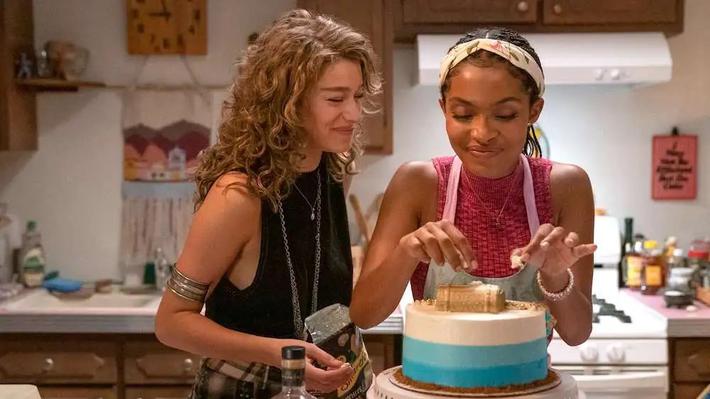 Film Review: Sitting in Bars with Cake
With a slate of spooky movies headed into theaters over the next few weeks, this scaredy cat searched for a new release th...
Read More >>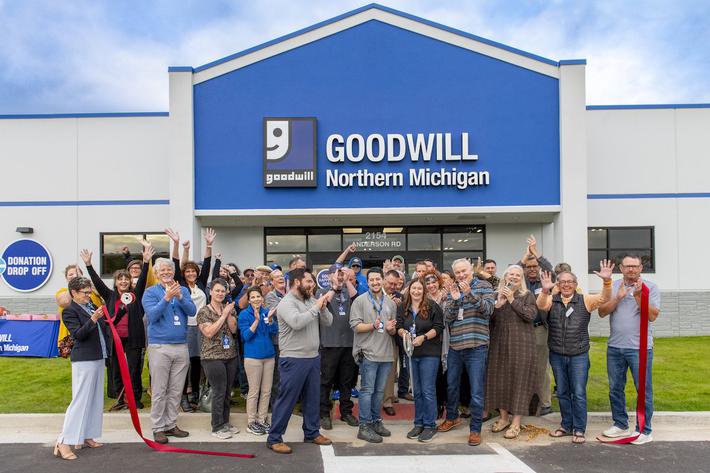 Goodwill Gets New Digs in Petoskey
This past week, Goodwill Northern Michigan opened a new Goodwill store in Petoskey at 2154 Anderson Rd., which replaces th...
Read More >>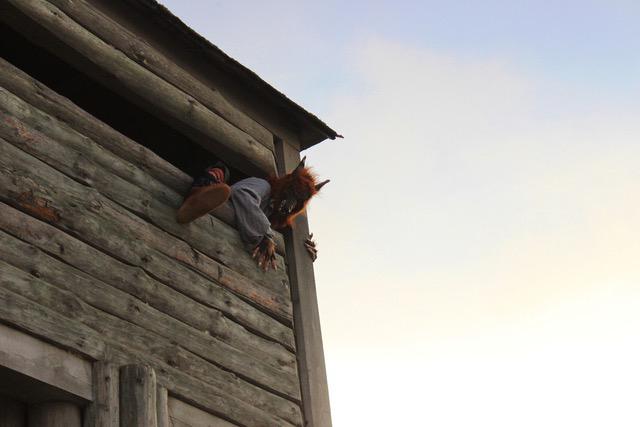 A Night at Fort Fright
This is not your typical haunted house or trail! Make your way through Fort Fright, an 18th-century fort and fur trading v...
Read More >>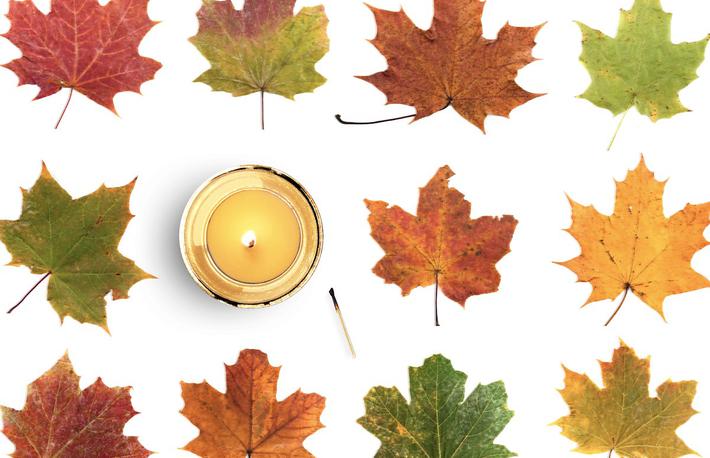 All the Scents of Fall
With the equinox behind us, it's time to go all in on autumn. Traverse City Candle Co. has done just that with their...
Read More >>