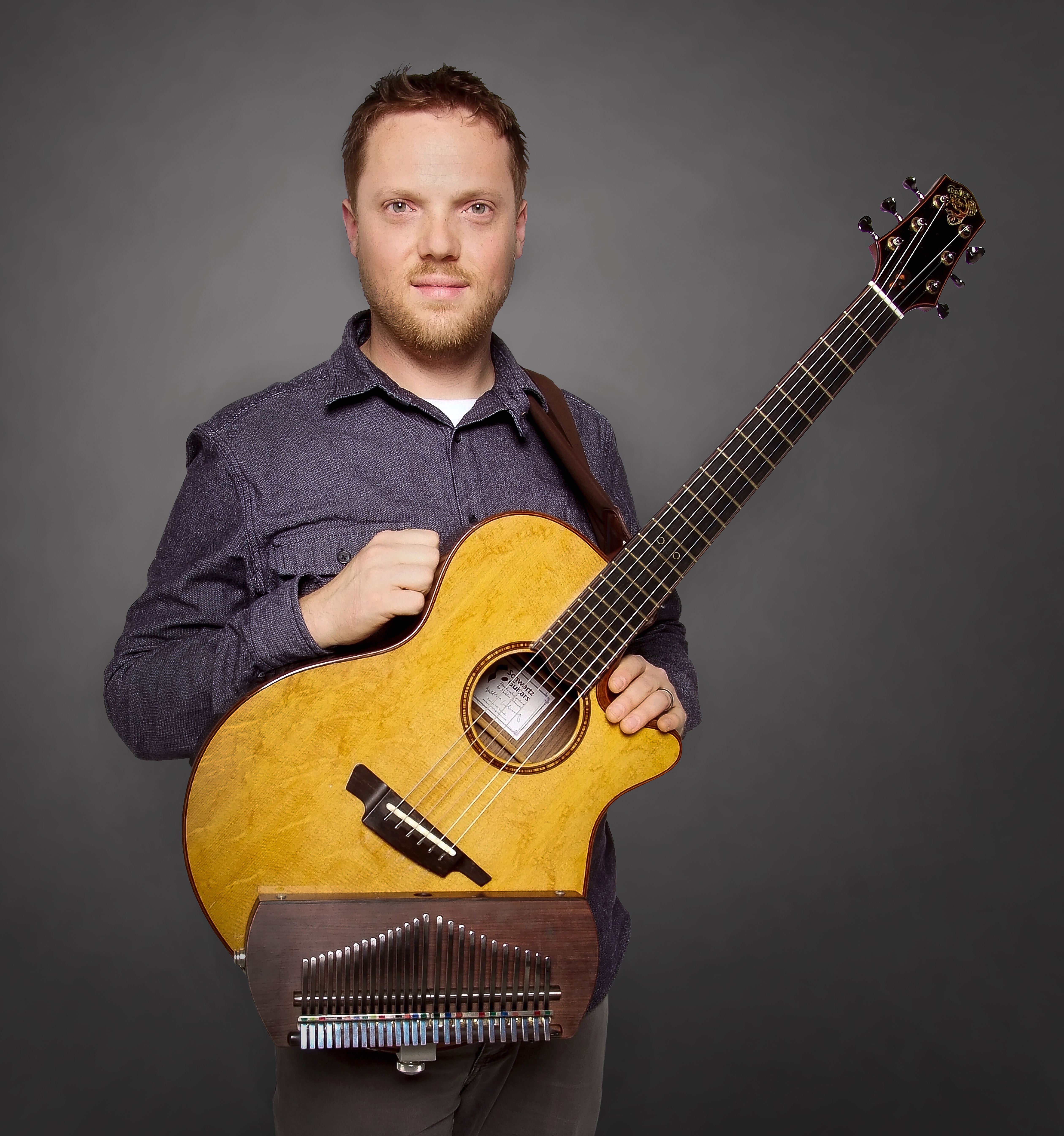 Guitarist Trevor Gordon Hall bringing original hybrid instrument to Traverse City
Sound Obsession
How do you define the music of Trevor Gordon Hall? There are folk influences for sure – and some New Age-y sounds and textures. A bit of worldbeat, what with the kalimba and all. There are some jazzy chords, but it's not jazz. And while he performs Bach and Satie, it's not classical.
Hall isn't sure what to call his music either.
"I don't know. Folk is a path for distribution," he says with a laugh. "But my approach to rhythm is from death metal drumming."
Perhaps that's to be expected of someone who plays the kalimbatar, an acoustic guitar with an African thumb piano grafted on. And yes, Hall plays them both at the same time.
"It was born out of my obsession with sounds," says the Philadelphia-based musician. "I keep my ears peeled for anything."
Hall will be performing at Building 50's Kirkbride Hall on Saturday, Oct. 16 at 8pm. Tickets are $25; the show is a fundraiser for WNMC.
Hall first heard the kalimba – popularized by Earth, Wind & Fire – at the Philadelphia Art Museum. "I fell in love with the sound," he says. "It resonated with me." So, he ordered one and in 2007 began experimenting with it. Then came the epiphany: He attached one to his guitar and began using the instrument to expand his musical palette.
"It's the mix of two acoustic instruments, the steel strings with the steel tines resonating through the same sound chamber," he says.
He says it's important to actually make music with the combo instrument, rather than just use it as a novelty. "'It's cool sounds but is it musical?'" he says he asked himself. "It's something that looks like a Frankenguitar, (but) I wanted to make it last longer than a 10-second TikTok video."
So, he continued to experiment, eventually building his own kalimba, a two-octave chromatic instrument with color-coded keys. He worked with Canadian luthier Sheldon Schwartz to craft the instrument. "I worked hard on the shapes and keys," he says. "I wanted to get one with more range."
Hall admits it could easily turn into what he calls "a circus sideshow," but he's determined not to let that happen.
"It's all about the music and the musicality. For me, my project has been self-discovery through music," he says. "That's what brought me to this."
His turn to becoming a musician began in childhood, listening to his parents' music. "My mom loved Windham Hill: Will Ackerman, Michael Hedges, George Winston … it all seeped in by the time I was 10 and picked up a guitar for the first time," he says.
Over the years he's performed across the country and the world, from Carnegie Hall to the Union Chapel in London.
He's received plaudits from heavyweights like John Mayer, Steve Miller, Graham Nash, Will Ackerman, Pat Martino, Tommy Emmanuel, Phil Keaggy and Pierre Bensusan. His recordings have included working with Ackerman, the founder of Windham Hill Records, on the album Mind Heart Fingers, which peaked at #4 on the World International Music radio charts.
He's also made a series of EPs, Kalimbatar Classics, featuring arrangements of classical piano standards reimagined on the kalimbatar.
Hall has performed with bands, but his show here will be solo. "I've been in bands, done collaborative projects," he says. "I always find them fun, but it's like I'm on vacation, so then I come back to solo acoustic." He says that's a natural outgrowth of growing up without a lot of friends who were musicians.
"When I was a kid, I didn't have a ton of musicians around. I had a love of solitude and was an introvert," he says. "I was spending time with the instrument."
While he plays mostly solo acoustic, he composes and arranges using sophisticated musical software. The ability to connect through the internet has also opened him up to other musical connections around the world.
This show is also a collaborative event. Besides supporting WNMC, concert promoter Seamus Shinners is working with Bryan Galloup and Galloup Guitars of Big Rapids.
The company will be handling the sound for the show as well as sponsoring it, along with Susan Batdorf Realty and Tom and Carrie Walker.
"Because I deal with these guys, I know what they need," Galloup says.
Galloup says it's a natural outgrowth of his and his company's work creating guitars and becoming immersed in the world of acoustic guitars and fingerstyle guitarists. With shows and conventions all around the world from Memphis to Montreal, Italy, Germany and elsewhere, Galloup is able to connect with performers. He says he typically looks to do shows in Big Rapids and Grand Rapids and is looking forward to bringing more to this region.
Tickets for Trevor Gordon Hall on Saturday, Oct. 16 at Building 50's Kirkbride Hall are $25 and available at Traverse City Guitar Company and Oryana, as well as online at tcconcerts.com.
Trending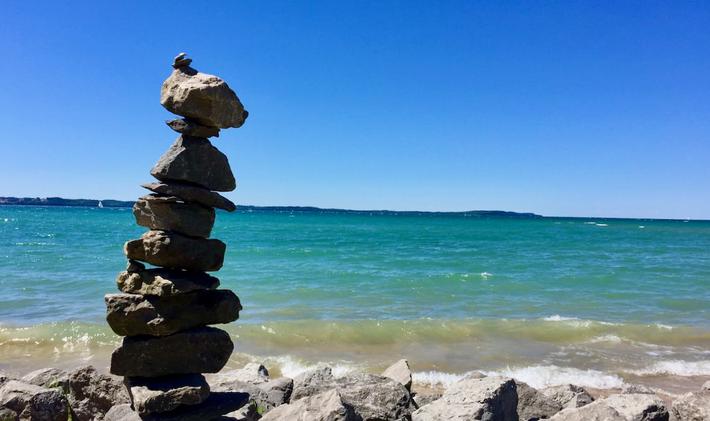 How Healthy Are Our Waters? Experts Weigh in on the Well-being of NoMi Waterways
We're all about to be waist deep in the busy summer season, and for many of us, it's also time to get waist de...
Read More >>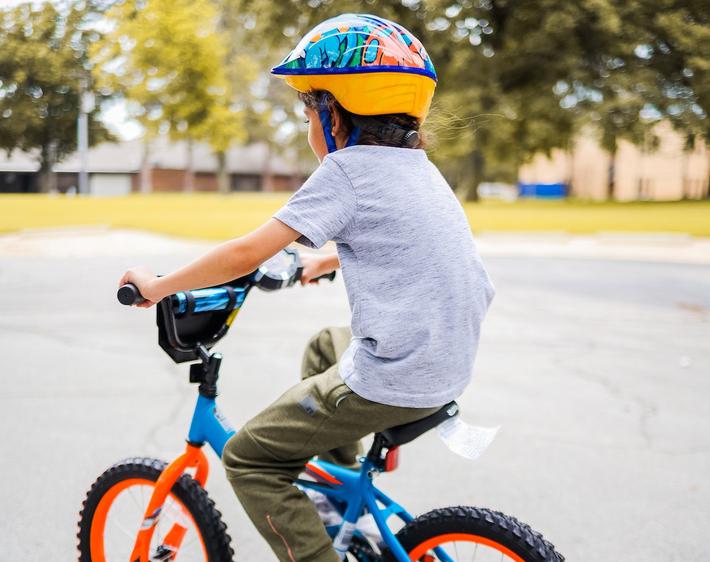 A Bike Extravaganza for the Kiddos
This event is brand new to northern Michigan: The Lynn Duse Memorial Kids' Bike Fest. Duse, the longtime Petoskey bu...
Read More >>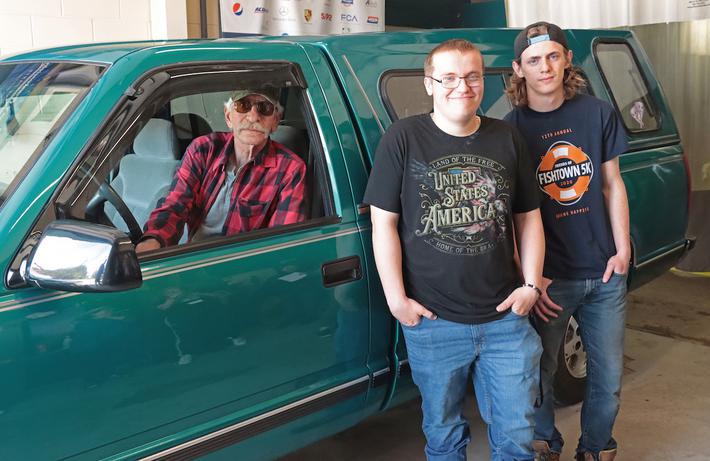 A Year-Long Restoration Complete
When a deadly tornado hit Gaylord last May, it left a trail of destruction to people's homes, businesses, and proper...
Read More >>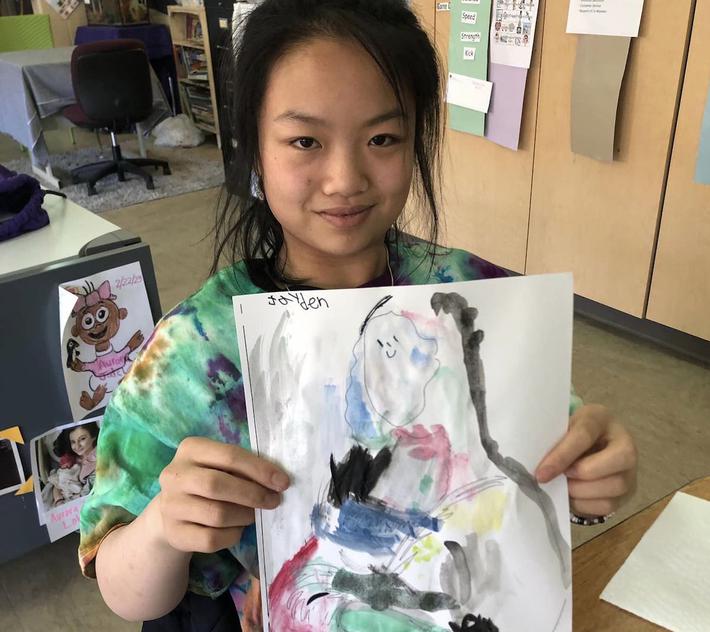 Investing in Local DEI Efforts
The Grand Traverse Regional Community Foundation announced it has awarded $11,000 from its Diversity Equity Inclusion (DEI...
Read More >>