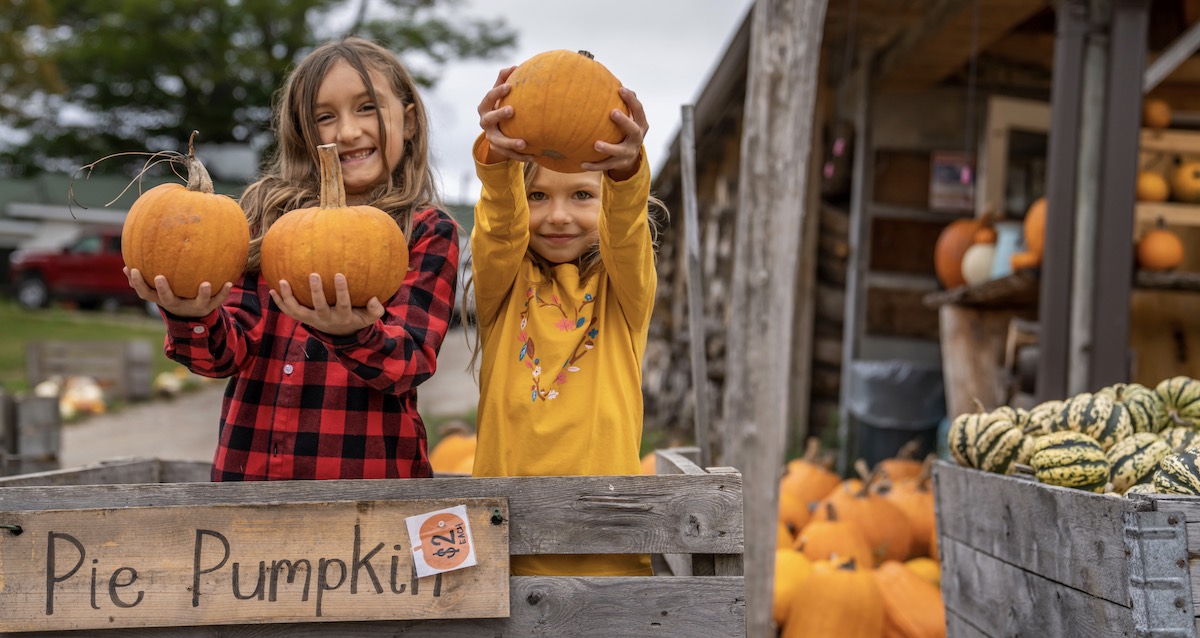 Seven Fall Festivals and Celebrations Around the North
Harvest season = festival season
If you ask us, it's impossible to beat the beauty of fall in northern Michigan. Vibrant-hued trees, glowing sunsets, that unmistakable autumnal smell in the air, and the abundant harvests make for an unforgettable season for residents and visitors alike. And what better way to commemorate this gorgeous time of year than with a festival? Here are seven of the fun fall events happening around northern Michigan this autumn.
1. Fall Fest at Pond Hill Farm
11am to 6pm, weekends Sept. 23 through Oct. 29
Looking for some creative ways to get in the fall spirit? What about pumpkin bowling, shooting squash out of a Squash Rocket, or pumpkin smashing? These unconventional festivities are all part of Fall Fest at Pond Hill Farm (pictured), which takes place every weekend from late September through October. If playing with pumpkins isn't quite your speed, visitors can also enjoy the autumn air in more relaxing ways with hayrides, live music, and wine tasting. Just be sure to come hungry—homemade brick oven pizzas are available, plus hot apple cider and donuts. The drink tent has craft beer and cider for adults, and a bounce house is there on some weekends to keep the little ones occupied (and tired!).
2. Benzie County Fall Festival
Saturday, Oct. 7, 10am to 5pm
The Benzie County Fall Festival celebrates everything we love about the fall season: pumpkin carving, good soups, and a chance to slow down after a busy summer. Visitors won't want to miss the unique chance to watch a master at work; Pat Harrison, otherwise known as the "Lord of the Gourd," sets up shop at this fall festival to carve up pumpkins into truly terrific (and sometimes terrifying) faces. Spectators can watch Harrison at his craft during the festival…and maybe glean some inspiration for their own future pumpkin carvings. Taste-test entries for the annual soup contest, stroll around the participants of the car and motorcycle show, enjoy a horse-drawn wagon ride, or test your mettle at the Haunted Library.
3. Onekama Fall Festival
Saturday, Oct. 7, 10am to 3pm
Family-friendly activities are at the forefront at the Onekama Fall Festival, a day chock-full of activities that kids of all ages can enjoy. Games include musical chairs, a Hula hoop competition, and even the chance to find money in a haystack. Those with a sweet tooth can compete in the apple pie and pumpkin pie eating contests, or try their hand (or mouth, to be more accurate) at the donut eating competition. Guests with a penchant for arts and crafts can participate in rock painting or peruse the arts and crafts fair that sets up at the festival. Make a day out of it and grab lunch at one of the food trucks, or while away an hour with a horse and carriage tour. This festival is all about slowing down and enjoying autumn with neighbors and family.
4. Bellaire Harvest Festival
Saturday, Oct. 7, 10am to 4pm
If you're someone who likes to celebrate Halloween all throughout October, the Bellaire Harvest Festival is guaranteed to delight (or frighten!). Show up in your costume and participate in the Halloween dress rehearsal mile-long fun run or show off your dapper dog in the Best Dressed Pet Parade. Kids can spend the afternoon searching for clues in the Halloween Scavenger Hunt for the chance to win a prize. A fine art and craft fair will be set up, plus a fleet of food trucks for a snack after the festivities. One Hot Robot, a band known for their upbeat tunes and funky beats, will be performing live music on Broad Street during the festival.
A member from the Bellaire Chamber said the festival feels like "One big community party," with adults, kids, and pets alike "dressed up, enjoying themselves, and kicking off fall."
5. Chateau Chantal Annual Harvest Festival
Saturday, Oct. 7, 11am to 7pm
We've heard about a lot of wonderful fall produce so far…but what about grapes?! Never fear—Chateau Chantal on Old Mission Peninsula has the wine fans covered. Their 23rd annual festival includes a public cellar tour (including details about the winemaking process), vineyard tours, and grape stomping to channel your inner Lucille Ball! Snacks will be available—think hot pretzels and brats—and you'll be able to pursue an artisan vendor showcase. This is also the perfect time to stock up on holiday booze, with discounts of up to 20 percent on cases of wine. And as always, you can enjoy wine tastings and wine by the glass along with one of the best views in all of northern Michigan. (Hint: It's one of the few hilltops where you can spot both East and West Bay!)
6. The Charlevoix Apple Fest
Friday, Oct. 13, to Sunday, Oct. 15
Crisp apples are one of the emblems of the fall season, and there's no better place to celebrate this crop than at the 44th annual Charlevoix Apple Fest. The fruit-filled festivities include a huge array of tents peddling apple varieties, apple baked goods (including apple cider donuts, apple crisp, and apple pies), apple cider, and other sweets like crepes and honey. Four different orchards will also set up areas where visitors can sample different types of local apples and take some home. "SweetTango apples are a favorite every year," says Caitlin Cole, the event organizer.
Over 100 craft booths and art vendors set up shop as well, to the delight of anyone who likes to start their holiday shopping early. Cole says they're making an extra effort in their kid-focused activities this year, which includes a petting zoo (complete with a camel and kangaroo), storytime, and shows performed by Chet the Juggler. "The festival has a Hallmark feel to it," Cole says. Her No. 1 recommendation? Trying as many of the different apple treats as possible.
7. Frankfort Fall Festival
Saturday, October 14th from 11am to 7pm
Strap in for the annual Frankfort Fall Festival, where visitors can watch a parade, admire the dashing dogs in the Mutt March, take a spin on the carnival rides, and sip on some local libations in the big tent while watching the Scottville Clown Band (returning by popular demand).
Joanne Bartley, the executive director of the Frankfort Elberta Chamber of Commerce, also recommends visitors enter the cornhole tournament (complete with prize money) or try their hand at the Hillibilly Olimpiks, an obstacle course full of hilarious hurdles. Kids have the chance to win a new bike if they correctly guess the weight of one of the massive pumpkin entries (most of which, Bartley says, exceed 300 pounds!), and pumpkin decorating and pie-eating contests are also available. Be sure not to miss the giant pumpkin drop at 2:30pm near the boat launch!
Trending
Pronouns 101
My first assignment in an online graduate-level class was to provide information about my background, including my pronoun...
Read More >>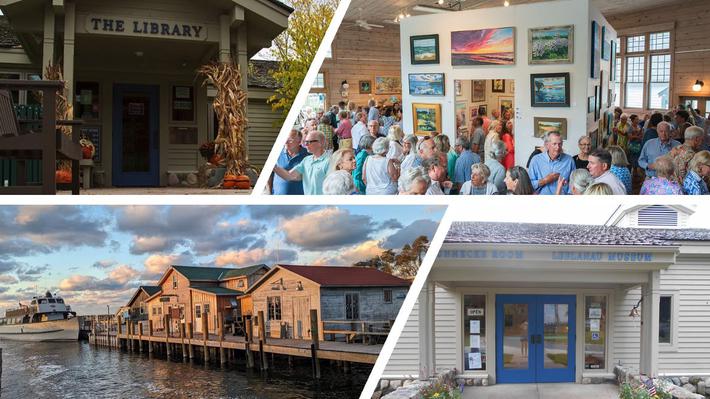 Collaboration Is the Name of the Game
How long does it take to create a cultural center? As few as three years, or as many as 170. Sometimes both. The organiza...
Read More >>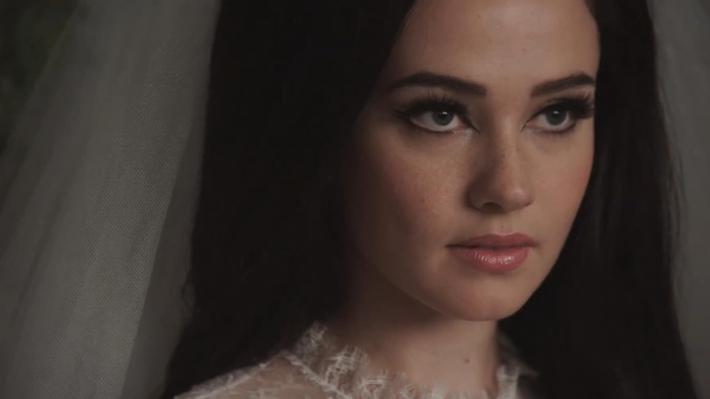 Film Review: Priscilla
While you will certainly be mesmerized by the haunting lead performance from newcomer Cailee Spaeny—and be impressed...
Read More >>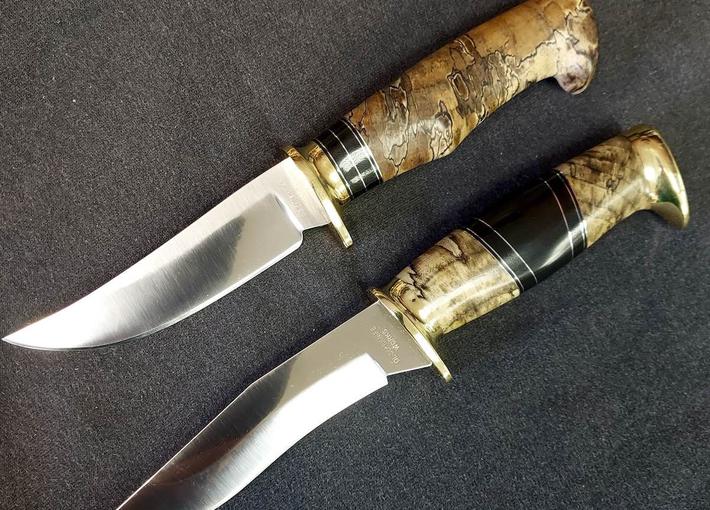 Bespoke Blades
What do you do with a battered ice skate, an old rubber puck, a cracked hockey stick, and a gob of tape? Pitch 'em, ...
Read More >>