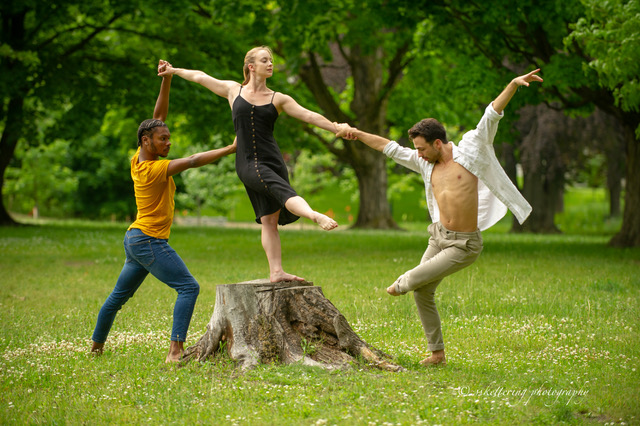 Have Stage, Will Travel
Local professional dance company taking its show on the road
Sometimes you can't get to the dance, can't easily afford to attend — or maybe just aren't sure you'll even like it. Traverse City Dance project is solving all three of those problems this summer. It's bringing the dance to you.
This month, the professional dance company is unveiling a new mobile stage and launching its first Traverse City Dance Project Community Tour, a showcase of live performances at four locations across the region. The mobile Moving Theater stage can be trucked and set up virtually anywhere there's room — indoors, outside, even on the beach. That flexibility holds special appeal for audiences in summer, says TCDP's Executive and co-artistic director Brent Whitney, because, let's face it: "Nobody wants to go to a show indoors."
"We worked with professionals and technical people on it. It's a fiber-spring floor that has a little bit of give," Whitney says. "It's a raised platform, two feet tall, that can be set up anywhere." What's more, the platform can be configured in many different ways, from a 32-foot square to a 60-foot-long rectangle.
And thanks to grants, sponsorships, and donations, the performances will also be offered at no cost to attendees. Whitney says the purpose of the tour is about making dance more accessible: By taking it into the communities and performing outdoors for free, he believes more people will attend. He says people often say they don't like dance, or they're not into it. He thinks removing barriers such as cost and location will help people take a chance and attend a show, find they actually do enjoy it, then return for another. "We think it will keep growing audiences," he says.
This year will be the ninth summer of professional dance performances by TCDP. Ten professional dancers from some of the nation's most respected dance companies will be in northern Michigan for the tour, and each performance will feature live music — a string quartet from the Traverse Symphony Orchestra will play Vivaldi's Four Seasons — and a compilation of choreography, crafted not only by TCDP co-artistic directors Whitney and Jennifer McQuiston Lott but also an all-female roster of rising guest choreographers, including Alyssa Myers and Traverse City natives Maddy Falconer and Madison Vomastek.
The all-female roster was 100 percent intentional, says Lott. "As with so many other art forms, women have historically been underrepresented as makers and leaders in professional dance," she says. "We are eager to help change that."
As part of that effort, TCDP has also commissioned a world premiere performance by Kara Wilkes, a choreographer, teacher, filmmaker, and former dancer/rehearsal director with Alonzo King LINES Ballet. She's teaming up with composers Spencer Aubrey and Kevin Beck for a special performance.
Each show will run for about an hour and 15 minutes. Whitney says he is hopeful both the reception and the new stage will help the company create momentum to bring more presentations to more areas around northwest Lower Michigan.

"Our plan for 2020 was to add spring and fall [shows]," he says. Of course, the pandemic intervened. Now that live performances are possible again, Whitney, Lott and the rest of the staff are encouraged and renewing their resolve to add more to the public's dance calendar. "We're still moving in that direction," he says, noting that among the possibilities being discussed for the late fall season is a Nutcracker cabaret. "Kind of a naughty Nutcracker for adults. We've got a lot of things in the works."
One of the possibilities seeming far more likely now that the mobile stage is part of the act: going beyond Grand Traverse, Leelanau, and Antrim Counties. He says of the 83 counties in Michigan, 43 are considered underserved in the arts. While the troupe has concentrated all its efforts in and around Traverse City to date, Whitney says that as the company looks toward the future, it plans to expand its service area.
Until then, audiences in this region will have three opportunities to catch a live performance. One of the four performances scheduled, at Thoreson Farms Aug. 11, no longer has any lawn or other seating available. Whitney tells Northern Express that the outdoor space maxed out at 350. The rest of the schedule is as follows:
Aug. 7: Brownson Memorial Park
205 S. Brownson Ave, Kingsley
Free – No Advance Ticket Required
Doors & Refreshment Stand Open at 6pm, Performance 7pm
Rain Date Aug. 12
Aug. 8: Crosshatch Center for Art & Ecology
2543 Vandermark Rd., Bellaire
Free/Pay What You Can
Doors Open 6pm, Performance 7pm
Tickets are limited; see tinyurl.com/wmzztbcx
Rain Date Aug. 14
Aug. 13: Grand Traverse Pavilions
1000 Pavilions Circle, Traverse City
Free
tinyurl.com/n6w7fhem
Doors Open 12 noon, Performance 1pm
Rain Date Aug. 14
Trending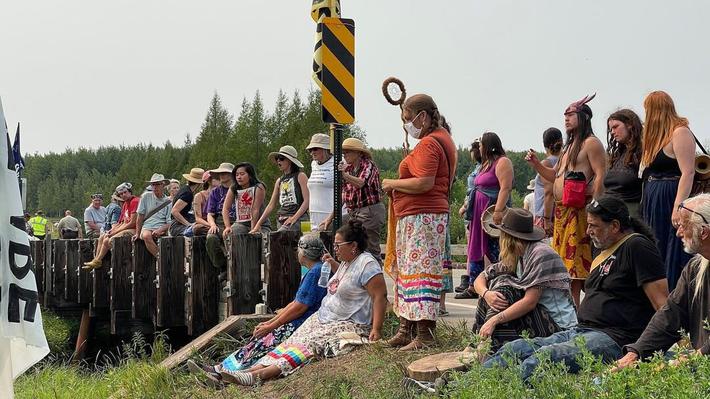 Hope for Line 5 opponents via Line 3's latest development?
Opponents of the ongoing Line 3 pipeline project in northern Minnesota — an oil-moving cousin of the also-contested,...
Read More >>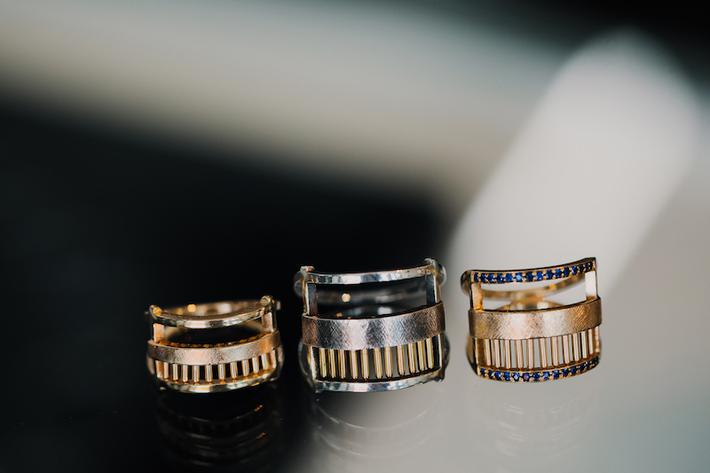 Visual + Aural Alchemy
Dana C. Fear has a name that sounds like a sentence. "I've just realized that in the last couple of years, &l...
Read More >>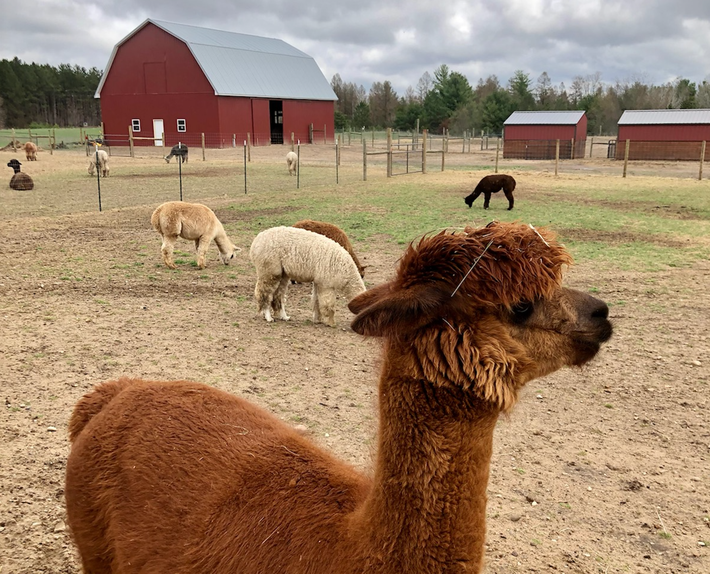 All the Warm Fuzzies
After living in the Detroit area for two decades, Rebecca and Jason Gill longed for a change. They said good-bye to their...
Read More >>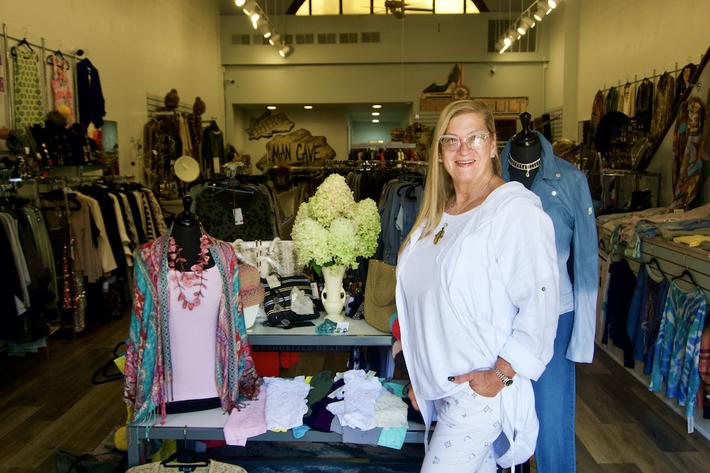 The Fabulous Pepper Berkowitz
Pepper Berkowitz might be a bit of an anomaly in the fashion world. She's warm, engaging, and genuinely wants to hel...
Read More >>
↑