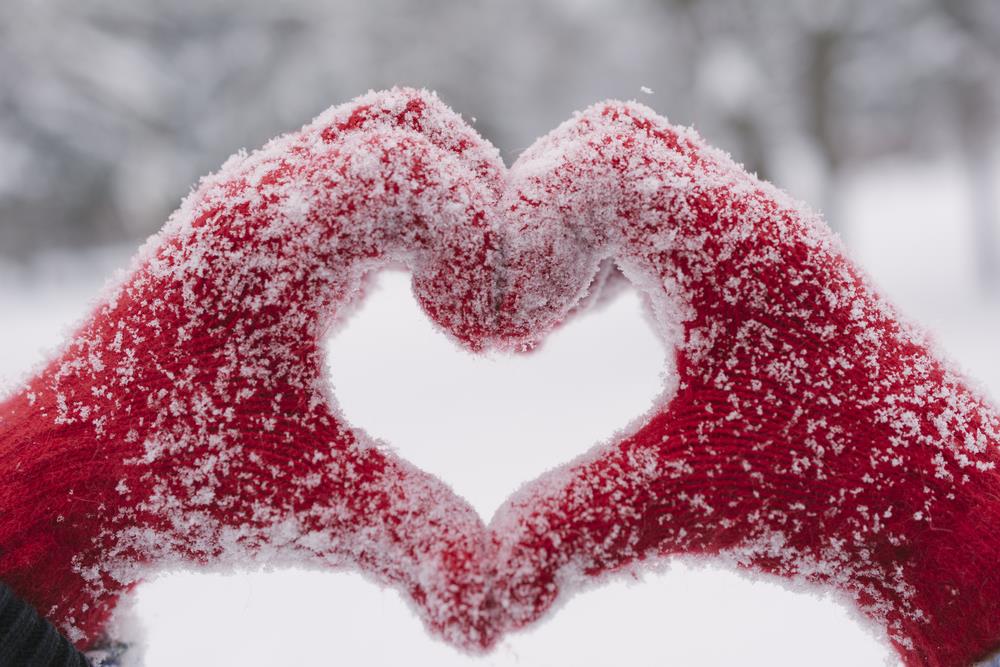 Heartwarming Valentine's Gifts for Guys and Gals
Stuck for gift ideas this Valentine's Day? Cupid spending more time dawdling around with that bow and arrow than helping you out with ideas? Express to the rescue! Here are some terrific northern Michigan-inspired romantic gifts that would be suitable for just about anyone. Happy Valentine's Day!
Custom Chocolates by Charles Layton
Chocolate is rarely looked down upon as an acceptable present, and these particular chocolates definitely go a step above store bought. Handcrafted by the crew at Charles Layton in Traverse City, these custom chocolate truffles can be made in a wide range of flavor combinations. Start with your choice of chocolates, dark, milk or white, and then add the ganache fillings. Charles Layton offers both the wonderfully expected, like peppermint, mocha java, cherry and (even more!) chocolate, or you can truly make your gift unusual with ganache flavors like balsamic vinegar, wine or chipotle pepper. Pre-boxed truffles are available, too, with prices starting at $8.50 for four truffles in a golden box.
Gift It! Charles Layton Heavenly Handmade Truffles, 800 Cottageview Drive #10, Traverse City. Visit Charleslaytonchocolates.com or call (231) 938-9865.
Woolen Blanket from Lake Superior Woolen Company
Can your love keep you warm? It definitely can if it's one of these 100% wool blankets from Lake Superior Woolen Company. The company consists of a group of small family farmers who raise their own sheep in the wide pastures of Michigan. Currently, they have two flocks of friendly Polypay and Corriedale sheep busily grazing in the U.P., fortifying themselves to supply the wool for these beautiful soft blankets (throw sizes start at $129). They (the blankets, not the sheep) are available in a wide range of colors from natural tones to tweeds, earth tones and pastels, so no matter your Valentine's favorite color, you'll be able to find the perfect gift.
Gift It! Lake Superior Woolen Company, 7538 West M-48, Rudyard. Visit Lswoolen.com or call (906) 984-4070.

Twofer Fun at Crystal Mountain
Buying a twofer lift ticket at one of our local ski resorts means that, oh darn, you're going to have to go along to cheer on your beloved as you both race down the slopes. Check with the ski resort closest to you to inquire about its holiday specials or just head directly to Crystal Mountain for its Valentine's Day extravaganza, available Feb. 14 only. At Crystal, you'll not only get two-for-one lift tickets and equipment rental, but you can also twofer the ice skating, snowshoe rentals and outdoor laser tag as well. After all this outdoor activity, you can unwind in front of a crackling fire with a hot coffee drink. For winter fans who love sports, what could be more romantic?
Gift It! Crystal Mountain, 12500 Crystal Mountain Dr., Thompsonville. Visit Crystalmountain.com or call (888) 968-7686 (snowsports desk, ext. 2000).

Michigan Heartware from Blü Border Outfitters
Sipping a soda or an iced tea will be even sweeter when you gift your Valentine with these hand-etched beverage glasses complete with a heart to mark the Grand Traverse region (call Blü Border to inquire about custom-moving that heart to your own special place in the state.) Whether you're from here, your significant other is from here or you both are, these glasses (set of two, $22) will show off where your heart beats year round. If your other half resides beyond our borders, this is a cute way to show where love awaits, not so very far away in a state called Michigan.
Gift It! Blü Border Outfitters, Hudsonville. Visit Bluborder.com or call (616) 821-3262.

Tandem Bicycle from McLain Cycle and Fitness
This one's a bigger ticket gift that offers something to look forward to once warmer weather arrives. Your giftee (and you!) won't be able use it just yet, but together you'll look forward to cavorting around on a gift that will help you both get through this last section of tough northern Michigan winter weather. The Sun Bicycles Tandem Biscayne ($599.99) offers a single speed drivetrain, full fenders to keep you both safe from puddles, rear coaster brakes for safety and extra wide balloon tires for fun whether on road or trail – and, of course, you'll get two cushioned cruiser seats, one for each of you.
Gift It! McLain Cycle and Fitness, Garfield Rd. (231) 941-8855 or Eighth St. (231) 941-7161 in Traverse City or 311 N. Mitchell St. (231) 775-6161 in Cadillac. For more information, visit Mclaincycle.com.
Trending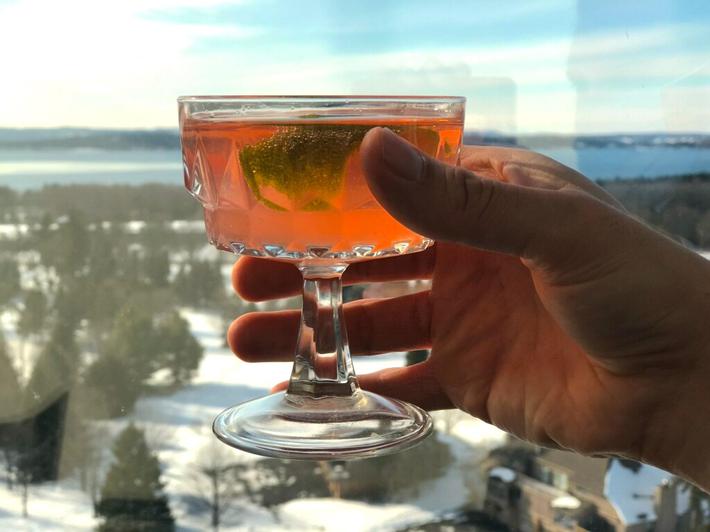 Tiny Pink Bubbles
Hey, ladies, do we have the pink drink for you: Aerie's Tiny Pink Bubbles. With a taste and body as delicious as its...
Read More >>
The Power of Our Example
Every new president faces a daunting array of problems, but 2021 will go down in the history books: Our country is under s...
Read More >>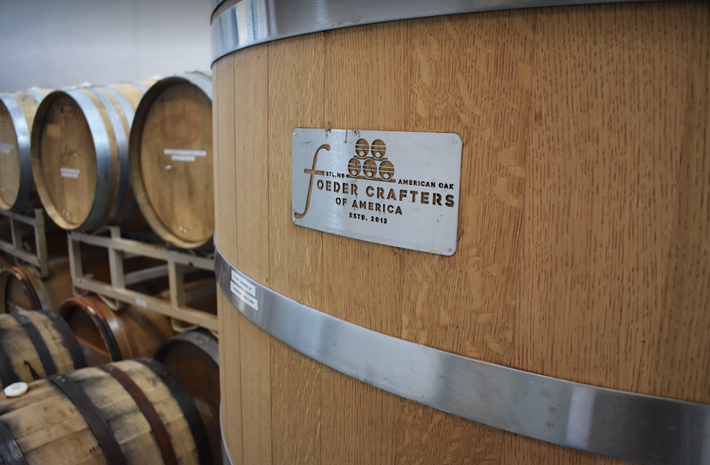 Getting Wild with the Foeder
Drinkers with a discerning eye may have noticed a couple interesting-looking wooden containers in the back of Traverse Cit...
Read More >>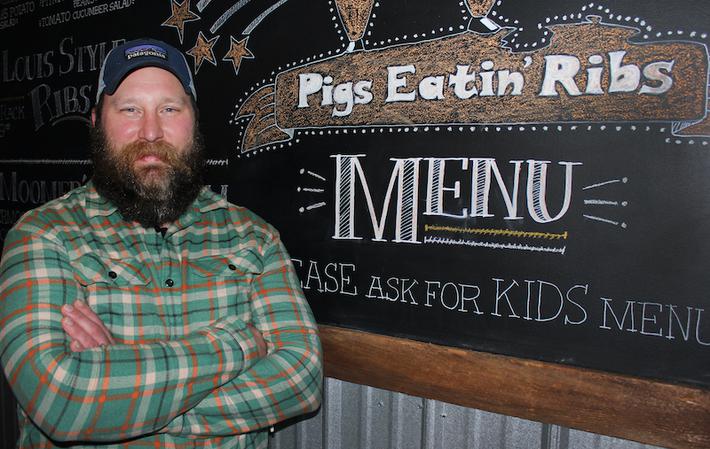 Charlevoix's Pigs Eatin' Ribs
By 2008, Charlevoix Chef Adam Kline had seen and tasted enough. The Northern Michigan food scene had stagnated, he said, i...
Read More >>
↑