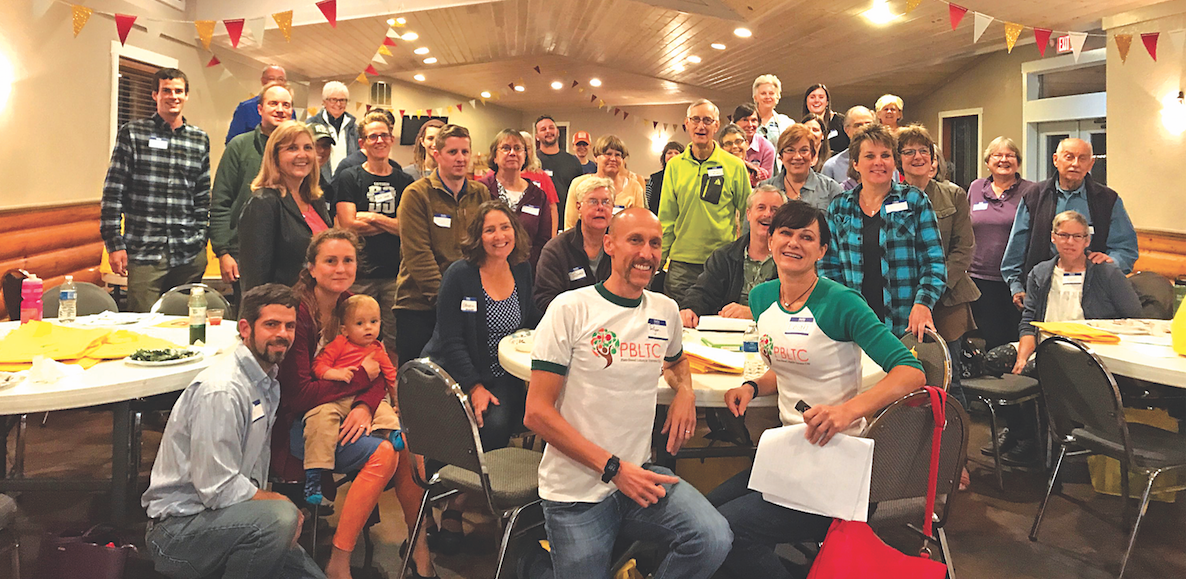 Herbivores, Unite!
A New Plant-based Lifestyle Group has taken hold in Traverse Cit
Humans are, by nature, omnivores; for food, most of us rely on both plants and animals. But is this dietary lifestyle the best choice for us? Ryan and Leigh Kennedy of Traverse City cut out the animal part of their diets and decided it was the best choice for them. Now they're bringing together like-minded folks in the region to connect, inspire each other, and learn more about a plant-based diet — and so far, the response has been significant.

FOOD FOCUS
"About a year or so ago, I started doing some research about nutrition," Leigh Kennedy says. "I just wanted to learn more."

Kennedy dug right in, reading books like "How Not to Die" by Gene Stone and Michael Greger, "The China Study" by Dr. T. Colin Campbell, and "Prevent and Reverse Heart Disease" by Caldwell Esselstyn; she also watched documentaries like Forks Over Knives and What the Health.

"I'd say Ryan and I have always been a healthy couple in what we consume and exercise," Kennedy says, "but after all of my research, I decided to try a plant-based diet."

Kennedy focused on eating a meat- and dairy-free diet that was rich in fruits, vegetables, and legumes, and limited in oils and canned and packaged foods.

"What I can say from that experience is that, at 43 years old, I'm happier than I've ever been my entire life," she says. "I have decreased inflammation, have better digestive health, my complexion is clear, I feel stress-free, calm, and in good balance."

She attributes her "whole body and spirit happiness" to the change in diet.

"I feel that all of that is a direct result of changing what I ate," she says.

EDUCATED EATING
Ryan Kennedy had a similar experience. He joined his wife in trying a plant-based lifestyle and found that not only did he lose 18 pounds without trying (which wasn't even an active part of his goal), he also had way more energy for his favorite sports, mountain biking, and triathlons.

"I took that experience and started looking for local resources for people on a plant-based lifestyle diet," he says. "And I found there was a real lack of resources up here."
So the Kennedys reached out to a group out of Detroit, the Plant-Based Nutrition Support Group (PBNSG/pbnsg.org), which boasts 4,400 members and a half-dozen affiliate physicians.

"We wanted to start a similar group in northern Michigan, so we reached out to their founder, and we ended up kind of affiliating with them — they let us tap into their resources, which is a great help," Ryan Kennedy saus. "We want to provide tools to our community here to help them learn more about a plant-based lifestyle."

With that information in hand, the Kennedys started hosting meetings for PBLTC, their new plant-based lifestyle organization in Traverse City. So far, they're self-funding the gatherings (there was no fee required to attend), and have held two already, which drew about 50 people each.

"At the meetings, we have guest speakers, share plant-based tasting menus, answer questions, all to educate people about how to do this," Leigh Kennedy says. "One of our first guest speakers was actually Paul Chatlin, who founded the Detroit group."
DELICIOUS DINING
One of the most popular things about the meetings are the menus shared. Everyone enjoys food that tastes good; that may be one of the biggest make-it-or-break it components of sticking to any diet. The Kennedys point out that just because there's not meat included doesn't mean the food isn't delicious.

"Pretty much anything you can think on in a 'traditional' American diet can be transformed into a flavorful, satisfying, and healthy plant-based version," Ryan Kennedy said.
You might be surprised by some of these plant-based dishes. Suggested breakfasts include a Southwestern tofu scramble with sautéed vegetables, served with guacamole and salsa, or protein muffins flavored with maple syrup and applesauce and stuffed with oats, dates, and raisins.

For lunch, try whipping up a chickpea and cranberry salad sandwich with tahini, plant-based mayonnaise, celery, cranberries, scallions, and walnuts, all on sourdough bread.

Dinner suggestions include roasted tempeh chili (tempeh is a fermented soybean meat substitute) with smoky black beans, roasted red peppers, carrots, and apples; or a sweet potato lasagna with sautéed greens and a cashew cheese sauce.

There are desserts, too – how about a double-decker carrot cake with flame raisins, or petite chocolate-glazed donuts? All of the above dishes are part of the plant-based diet that the Kennedys enjoy.

"We'd love to see plant-based diets and lifestyles adopted more regularly throughout northern Michigan, and we'd like to encourage restaurants to offer plant-based menu items too," Ryan Kennedy said. "Really, there are a lot of opportunities for plant-based lifestyle growth up here."
For more information on Plant Based Lifestyle Traverse City and its upcoming events, visit pbltc.org. Free registration for PBLTC events takes place at eventbrite.com.
Trending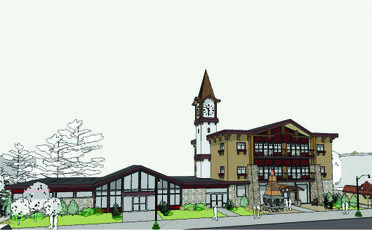 Gaylord: A boomtown Up North
Gaylord native Gary Scott had moved to Indiana, where he and some partners started a business to invest in distressed properties. He was talking to a banker in Detroit about real estate in Bloomington when he asked what kind of deals might be available in northern Michigan. ...
Read More >>
How Beer Revived Bellaire and Other Northern Michigan Towns
Even though Don Hoyt grew up in Gaylord, he never visited Bellaire until he met his future wife, a chiropractor from California who had moved to the Antrim County town for a job. That's the thing about Bellaire – it's not on the way to anything. People ...
Read More >>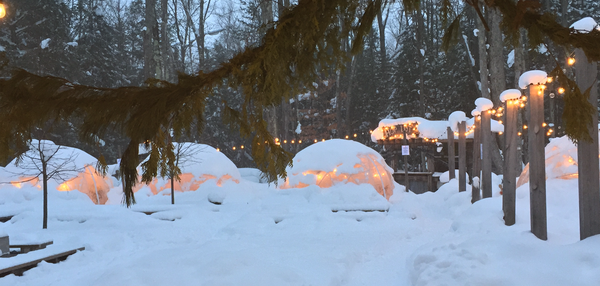 Hop Lot Brewing in Suttons Bay
Brothers Steve and Drew Lutke knew they wanted to do something special with their microbrewery on the south end of Suttons Bay. Even before building their facility, they had begun researching the style and aesthetic they wanted to draw in customers. So they decided to showcase what ...
Read More >>
In The Crosshairs: Home Rule In Michigan
Under the specter of a populist-fueled authoritarian regime installed at 1600 Pennsylvania Avenue, the concept of home rule is now more imperiled than ever in our fragile democracy. Here the term "home rule" refers to local control — the singular place where the endangered species of a ...
Read More >>
↑