Homegrown Football Heroes Hitting the NFL & College Turf
Here's who to watch for this season
The end of summer is here, which really only means one thing: football. The NFL regular season commences on Thursday, Sept. 5 with a game between the Green Bay Packers and the Chicago Bears. The first NCAA college football games of the year, meanwhile, were played last Thursday, Aug. 29. With competition kicking into high gear, the Northern Express decided to look through the recent annals of northern Michigan high school football and pick out some players who have gone on to college ball and the pros. Look for each of these eight guys on the field — and on your TV screen — this season.

Jake Fisher
Jake Fisher graduated from Traverse City West Senior High School in 2011, earning all-state status as a tight end for the school's varsity football team. He went on to play left tackle for the University of Oregon, where he was named an All-American by the Football Writers Association of American and where he played as part of two Rose Bowl-winning squads. Fisher went No. 53 in the second round of the 2015 NFL draft to the Cincinnati Bengals, where he played from 2015 to 2018. He's a free agent this season, following a brief stint with the Buffalo Bills (he was signed in March and released from his contract in May). Lately, he's been working on switching from offensive tackle to the tight-end role he played in high school. That's led to some growing pains, but Fisher has been spending time with a few teams this year — most recently joining the Dallas Cowboys for a few workouts — so only time will tell where he'll land for the upcoming season.

Joe Kerridge
A 2011 Traverse City St. Francis High School grad, Joe Kerridge went on to play fullback at University of Michigan and was even elected team captain in 2015. He's in his third season in the NFL this year, after brief stints with the Washington Redskins (where he was waived in 2016 during final team cuts) and the Green Bay Packers (where he appeared in 12 games from 2016 to 2017). On Aug. 10, Kerridge signed with the Cleveland Browns, quickly earning praise for his hard work and physicality in training camp practices. In one practice, he even finished a block after losing his helmet — not necessarily recommended from a safety standpoint, but also the kind of exuberant show-must-go-on play style that could earn a professionally unproven player like Kerridge respect from coaches and teammates alike. The lineup for the 2019–2020 Browns isn't finalized yet but expect to see Kerridge on it.

Damon Sheehy-Guiseppi (pictured)
Speaking of the Cleveland Browns, the team could feasibly have two Traverse City players on its squad this year. In addition to Kerridge, Traverse City's own Damon Sheehy-Guiseppi is also currently on the active roster for the 2019–2020 Browns, as a wide receiver and kick returner. In fact,Sheehy-Guiseppi has been one of the most talked-about players in the entire NFL this preseason. On Aug. 8, in Cleveland's preseason opener against the Washington Redskins, Sheehy-Guiseppi ran a punt back 86 yards for a touchdown. (Cleveland won the game 30-10.) Sheehy-Guiseppi is a St. Francis grad, but didn't play football in high school, choosing to focus on basketball instead. A whirlwind of a junior college career followed – one where he didn't make the basketball team, ran track, got into a car accident, transferred to a different school, made the football team out of sheer persistence, and ultimately became a National Junior College Athletic Association All-American returner. Even after the success, Sheehy-Guiseppi wasn't an NFL prospect. Then, earlier this year, he showed up in Miami for a Browns scouting tryout without an invitation. He bluffed his way in, ran a blazing fast 4.38 40-yard dash, and earned himself a trip to Ohio for a "closer look." He ultimately won a contract with the Browns and looks to be one of the most exciting pieces of the Cleveland team for the upcoming season.

Riley Bullough
Riley Bullough is a part of what is arguably Traverse City's greatest football dynasty. His brothers, Max (currently an undrafted free agent) and Byron (who finished his football career at Michigan State University last year) are also football players. His father, Shane Bullough, played for MSU in the 1980s. Riley was a 2012 Traverse City St. Francis graduate who followed in his father's footsteps to play linebacker at MSU. He recorded more than 200 tackles in college and began his NFL career in 2017 when the Tampa Bay Buccaneers signed him as an undrafted free agent. After two seasons with minimal play, Bullough was waived by the Buccaneers earlier this year and picked up by the Tennessee Titans. Unfortunately, Bullough suffered an elbow injury in an Aug. 8 preseason game against the Eagles. The Titans waived Bullough on Aug. 20, throwing his chances of seeing active play this season into doubt.

Ryan Armour
Ryan Armour is the latest in a tradition of standout Traverse City players to find his way onto the starting lineup at Michigan State University. A 2015 graduate of St. Francis High School, Armour helped the St. Francis football team win a district title in 2014. He was named to the Detroit Free Press Division 7 All-State team that year, and went on to join the MSU team as a walk-on during spring practice in 2016. He didn't play as a freshman or sophomore, but started all 13 games last year as a long-snapper. His performance in the first two games of the 2018 season earned him a football scholarship, and he was recognized with the Special Units Player of the Week team award after MSU's 21-17 victory over Penn State on October 13. In that game Armour snapped 10 punts, three PATs (points after touchdown), one fake punt, and one fake field goal, all while also managing two tackles and one downed punt at the two-yard line. Now, Armour is heading into his senior football season and his second season as a starter. Look for him as part of MSU's Special Teams squad this fall.

Matt Seybert
Matt Seybert, another St. Francis grad currently listed as part of the roster for the 2019 MSU football team, is one of the biggest question marks for the Spartans this year. Since graduating high school in 2015 (he missed his senior season at St. Francis due to injury), Seybert has had an interesting college career. He signed with the University of Buffalo, redshirted his freshman season, then transferred to MSU, where NCAA transfer rules required that he sit out the entire 2016 season. As a sophomore in 2017, he played his first five games and 36 snaps as a tight-end for MSU. In 2017, he transitioned to defensive end and only played three games, all on special teams. This season, he's reportedly back at tight-end, a position that has been a pain point for MSU for the last few seasons. As MSU looks to find more strength in this area, look for Seybert to seize the opportunity to get the play time that has so far eluded him in college.

Ryan Hayes
As a 2018 graduate of Traverse City West Senior High, Ryan Hayes was ranked as one of the top football recruits in the entire state by ESPN (No. 5), 247Sports (No. 7), and Rivals (No. 16). Playing as a tight-end, defensive-end, and punter in high school, Hayes earned All-State status on the gridiron. He also was the Big North Conference Player of the Year for basketball andthe BNC Pitcher of the Year for baseball. In football, he posted 26 tackles his senior year, including six tackles for loss. In the same season, he made 24 pass receptions for 515 yards and five touchdowns. Hayes didn't play at all during his freshman year at U of M — in part because Michigan has been grooming him to be an offensive lineman (specifically, a left tackle) rather than a tight-end. Coming into the 2019 season, though, Hayes is getting a significant amount of hype in the U of M football world, even from Coach Jim Harbaugh himself. "How about Ryan Hayes?" Harbaugh said on his podcast Attack Each Day in the midst of spring training this year. "He's made a big jump from what I've seen. I love the way he's coming off the ball." 2019 may or may not be the year where Hayes ends up on Michigan's starting lineup, but he's well on his way to getting there.

Tobin Schwannecke
This 2019 Traverse City Central grad is headed to Grand Valley State University after having one of the more impressive athletic careers any northern Michigan high school has ever seen. Schwannecke was a three-year starting quarterback for Central, leading the Trojans to the playoffs each year. He finished his career with a 50.8 percent pass completion rate (314 out of 618 passes), 4,600 passing yards, 52 touchdown throws, 2,689 rushing yards, and 31 rushing touchdowns. He was also a four-year varsity point guard on the Trojans basketball team and finished his career on the court as a 1,000-point scorer. Schwannecke signed with Division 2 GVSU — over Division 1 suitors like Western Michigan University and Morehead State University — because the school gave him the opportunity to play both football and basketball.
Trending
Libertarian Solutions to Reforming Police State
Americans are finally seeing the need to reform the way our society enforces laws, as the issue of police force has been p...
Read More >>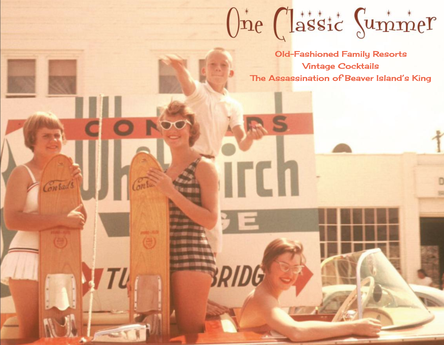 Cruise On In: The Best Resorts of Summers Gone By
As a prime vacation spot, northwestern lower Michigan is home to a number of different lodging facilities, from rustic cam...
Read More >>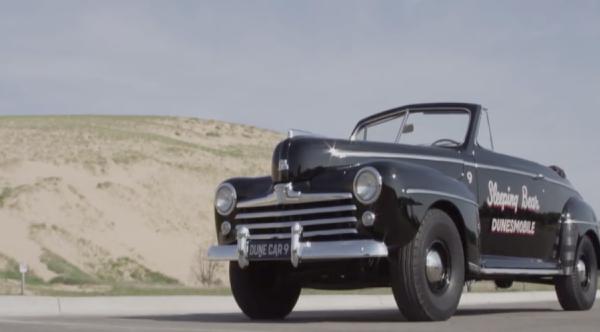 Days of the Dunesmobile
The sand dunes at the Sleeping Bear Dunes National Lakeshore are monuments of nature, 2,000 years old and towering 100 fee...
Read More >>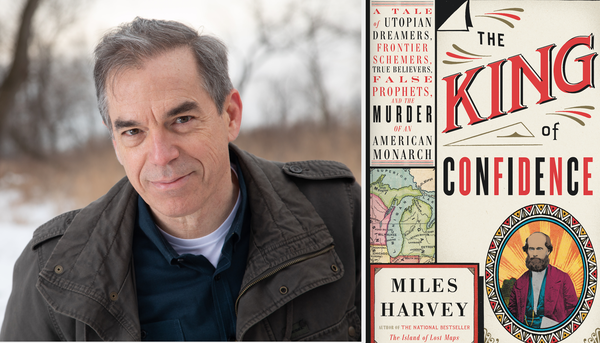 King of Beaver Island
It is possible to make the argument that James Strang is the most interesting person who ever lived in northern Lower Mich...
Read More >>
↑