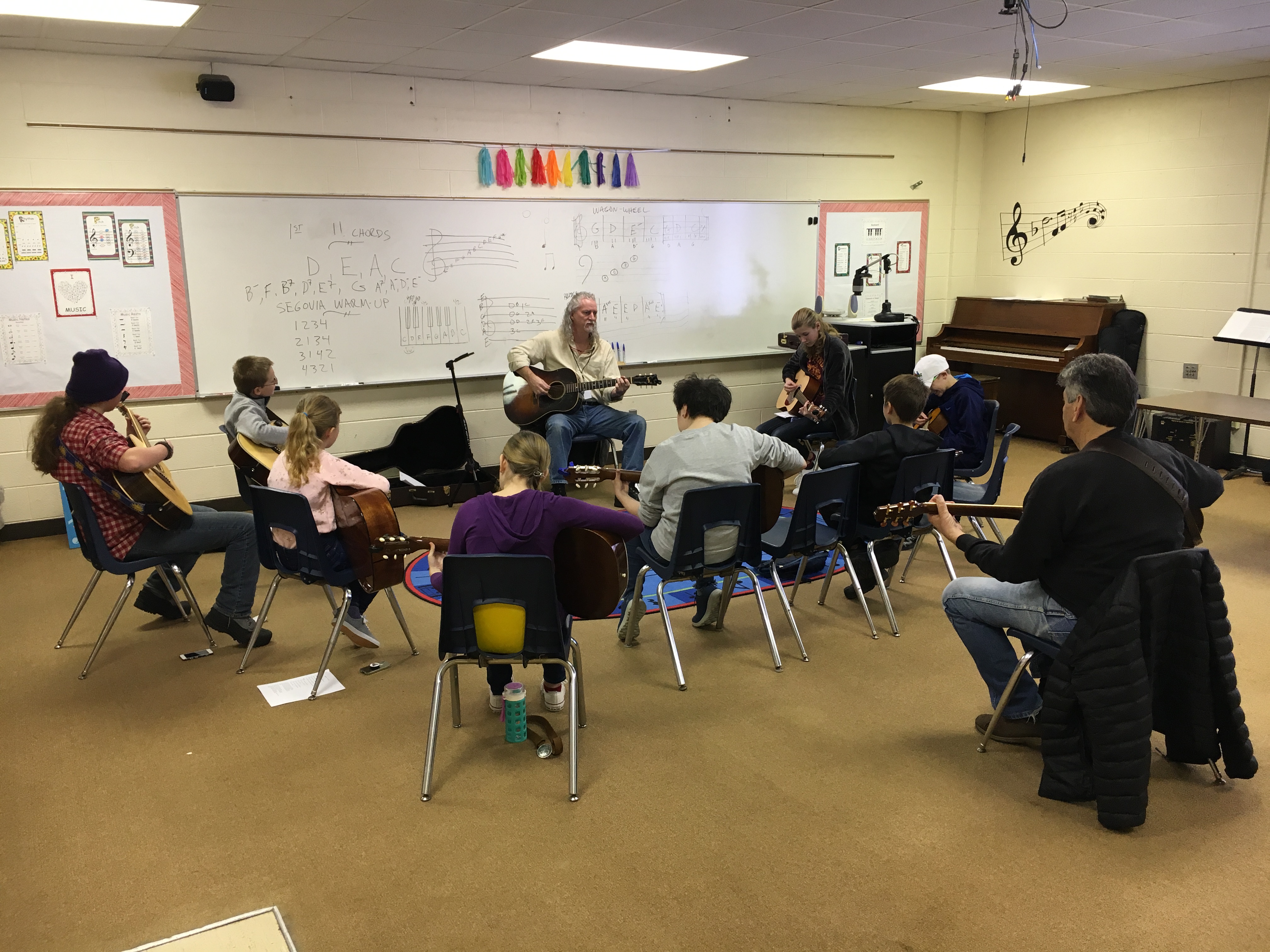 Homeschooling Northern Michigan
In less than two years, the number of kids in the NoMi Partnership has more than tripled.
The homeschool movement in northern Michigan is growing fast, moving away from the kitchen table, and making traditional K–12 education anything but. What's homeschooling Up North even like these days? Probably not what you'd think.

It used to be that homeschooling was exactly what the name implied: students being taught at home by their parents.

In the past 10 or so years, though, homeschooling has evolved, taking on a more hybridized format. That format came to the Grand Traverse region two years ago, when Traverse City Area Public Schools (TCAPS) launched a new program called the Northern Michigan Partnership. Now, with the Partnership itself growing — and offering opportunities to students and families far beyond TCAPS' district borders — homeschooling in northern Michigan is becoming more accessible and popular than it has ever been before.

The Northern Michigan Partnership functions by taking homeschool kids out of the home environment and putting them into a more traditional school environment. Every Wednesday throughout the school year, families involved in the Partnership convene at the old Interlochen Community School for a day of elective courses. The classes are taught by a mix of licensed teachers and homeschool parents with skills, knowledge, or specialties in specific areas. The available electives cover a wide range of subjects, from foreign languages, art, and music to robotics and computer programming.

According to Rose Zivkovich, one of the administrators for the Partnership, the program actually pre-dated any school district involvement. A homeschool parent herself, Zivkovich launched the program that would become the Northern Michigan Partnership in fall 2016, as a way to open up new opportunities for her kids.

"At the time, my older daughter was in first grade," Zivkovich said. "I was trying to come up with ways of having more of a classroom setting, both in terms of interaction with other kids and learning things that were a little more challenging for me to offer, like Spanish, or art, or music — things that I didn't really have a great background in."

The program Zivkovich created was modest: a regular meetup up of several families at the Grand Traverse Commons. A few parents would take on instructor roles and teach electives relevant to their backgrounds, and other parents would pay these instructor-parents for the service. But Zivkovich says that the program quickly became challenging to coordinate, and that it was simply too expensive for most parents to pay other parents to teach their kids.

Fortunately, serendipity lent a hand. TCAPS had closed Interlochen Community School the previous spring and was weighing whether to keep the building for other educational uses or sell it. When the district decided to pursue a homeschool partnership, a TCAPS representative reached out to Zivkovich and her group to see if they would be interested in working together.

The Northern Michigan Partnership was born. Through the program, K–12 homeschool students can enroll in up to four elective courses every semester. The program enables TCAPS to collect state funding for students that opt to participate. In turn, all courses offered through the Northern Michigan Partnership are free for families. The only limitation is that the program is not legally allowed to offer core curriculum courses — so no math, language arts, science, social studies, or the like.

Technically, the classes are all offered virtually and can be done from anywhere. The weekly meetup at Interlochen Community School is optional, and some families come and go depending on travel plans or other conflicts. For most families, though, the meetup is a valuable part of the equation — a chance to meet other homeschoolers and to give their children a chance to interact with other kids.

While it's a TCAPS program, the Northern Michigan Partnership is open to homeschool families that don't live within the TCAPS district. It spans the entire five-county region covered by the Traverse Bay Area Intermediate School District (TBAISD) — Antrim, Benzie, Grand Traverse, Kalkaska, and Leelanau counties — plus any other ISDs that are contiguous to TBAISD. Ostensibly, these rules make the Northern Michigan Partnership an available resource for the entire northern Michigan homeschool community.

Families are taking advantage of the resource in droves. When the Partnership started its inaugural semester in 2017, Zivkovich says the program had 75 students. Less than two years later, the count is at 264 and growing.

The hybrid homeschooling movement also seems to be growing. When the Northern Michigan Partnership got its start, there were 4 or 5 other similar partnerships throughout the state of Michigan. Since then, Zivkovich says that 5 or 6 more have sprung up around the state, bringing these types of elective services to homeschool families in most every part of the state.

And statistically, homeschooling might be growing in general, too. While there isn't much firm data on how prevalent homeschooling is nationwide, the National Home Education Research Institute has estimated that the homeschool population grows 2 to 8 percent each year. An increase in available resources, including online courses and homeschooling partnerships, could help explain the continued growth.

Ultimately, though, there is no single motive that drives families to homeschool. Christi Morgan, for instance, is a mother of three who homeschools her kids and teaches several courses through the Northern Michigan Partnership. With one degree in early education, another in family services and child development, and minors in at-risk and special-needs development, Morgan seems like a natural candidate to homeschool her kids. However, she says that she and her husband had never even considered homeschooling until their children started struggling in the traditional school environment.

"Our kids had special needs, and they seemed to regress in a special ed classroom but couldn't keep up in a regular classroom," Morgan says. "My husband mentioned trying out homeschooling temporarily, to help them until they were ready to be in the classroom. And it was like night and day, within a couple of months."

The two administrators behind the Northern Michigan Partnership, meanwhile, had their own very different reasons for going the homeschool route. For Zivkovich, the attraction of homeschooling was twofold. First, she loved the idea of spending more time with her kids and getting to explore the world with them as they learned and developed. Second, she appreciated the flexibility of homeschool education, and the way it allowed her to adapt her daughter's education on the fly to respond to specific needs, skills, or interests.

"We can cater the programming to an individual child rather than to an entire classroom, or an entire school district, or an entire state," she says. "I can see what is going to benefit [my daughter] right now, and we can do what is best for her at this point in time."

Beth Arden, the other administrator for the Partnership, says that she decided to try homeschooling because her husband serves in the Coast Guard, and her family relocates on a relatively frequent basis. For Arden's family, homeschooling provides the opportunity to create stability in education, smoothing out transitions around moves. "[Our kids] are not going into a new school every couple of years where they're going to have to figure out if they're ahead or behind or somewhere in between," she says.

Michigan's lenient homeschool laws also play a role. Zivkovich says that Michigan is "one of the few states that is hands-off" in terms of homeschooling. Parents are not required to be licensed educators in order to homeschool, and the state does not demand any form of annual testing or reporting. Even curriculum is up to the parent — a freedom that allows Michigan homeschool families to approach the education of their kids in completely different ways.

For instance, Zivkovich uses a strategy the homeschool community calls "unschooling," which advocates for unstructured, child-led learning. The philosophy of unschooling is that it allows learning to play out naturally, without a set curriculum or any concrete expectations. Arden, on the other hand, is diligent about establishing detailed curriculums for her kids at the outset of the school year. She then aims to follow these curriculums with her kids, day in and day out, though she's willing to adjust things if her kids need more time on a subject, or if they demonstrate that they're ready to move ahead sooner than expected.

Zivkovich, Morgan, and Arden all acknowledge that what they do might not be ideal or workable for all families, and that some parents might even thumb their noses at the unregulated nature of homeschooling in Michigan. For all three, though, homeschooling is a chance to take on a more active role and a deeper responsibility in their children's education.

"If you take the commitment that you want to homeschool, that you want to direct your child's education, you are invested in a different way," Arden says. "I'm not going to expect somebody else to take care of my child's learning needs. I'm going to take that on myself. I feel there's more of a commitment on my side, that I'm going to do the very best I can, whatever that looks like, for my child. If there is a failure, that is directly on me."
Pictured above: The Beat Lab's Brent Baxter Barrett leads students from grades 6-12 in a Guitar 2 course. Students bring their own guitars to learn guitar basics like tuning and chord structure.
Trending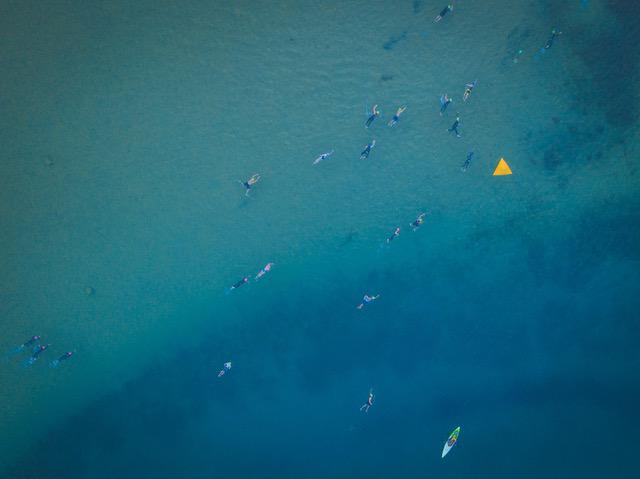 Swim, Bike, and Run in TC
The Traverse City Triathlon is back on Sunday, Aug. 21, with Olympic and sprint-distance races beginning in Bowers Harbor ...
Read More >>
Forty+ Years of Fabulous Art
Frankfort may be a sleepy town come winter, but in the summer, the little spot on the water is hopping. And for 46 years, ...
Read More >>
The Past in Motion
Where can you find 1,000 tractors? What about 600 antique engines? Dozens more old and cool cars and trucks? This weekend,...
Read More >>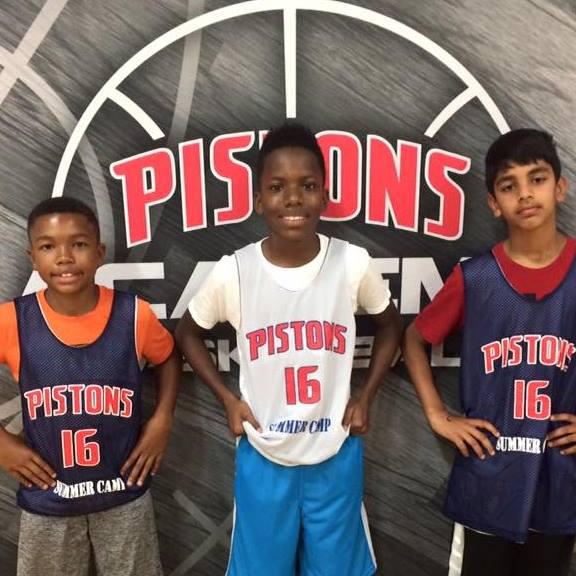 De-troit Basketball!
Is the next point guard for the Detroit Pistons living under your roof? Or do you just want to get your kiddo out of the d...
Read More >>