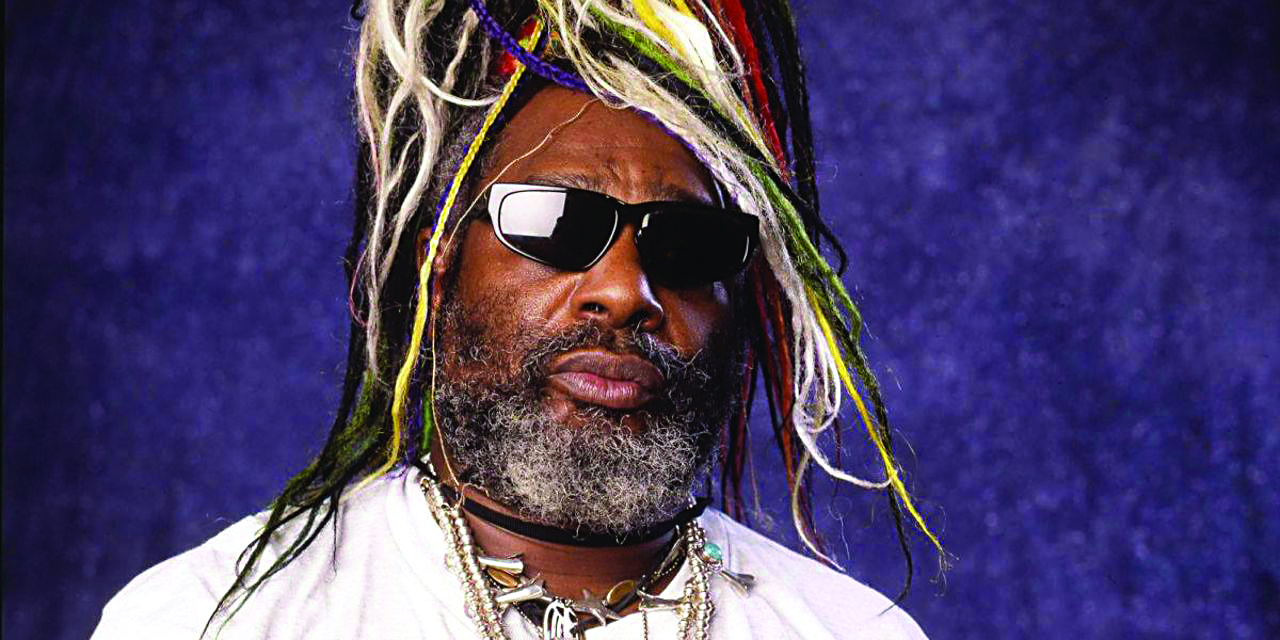 Hot Concerts for Cold Nights
Sure, there's something super special about listening to live music on the dunes and under the trees in the summertime. But when the winter winds blow, you've got to admit there's something about crowding elbow to elbow as your favorite artist lights up the stage inside a dark bar or concert hall. Whether you choose to venture downstate or stick close to northern Michigan, here are some must-hear shows guaranteed to warm your music lovin' soul and the long winter ahead.
The Crane Wives, Dec. 29
Short's Brewing Company, Bellaire
The Grand Rapids-based outfit heads up north for a big show at Short's, bringing their Americana-folk-rock blend with them. The CWs have been slowly and steadily gaining in popularity, last year even snagging some large honors in the form of a well-received music video (for their tune "High Horse") in NPR's Tiny Desk Concert contest, and the top honor in JBL Professional's Best American Band contest, which garnered the band $5,000 and a trip to Las Vegas for a live show at JBL Fest. Catch 'em locally while you still can.
The Killers, Jan. 15
Masonic Temple Theater, Detroit
Las Vegas hometown boys The Killers have, like their native city, polished their live shows to a high sheen. And while it seems a little crazy to realize it's been over a dozen years since the guys first surfaced with their massive album Hot Fuss, they've been cranking out plenty of hits since then, including their latest, "The Man," from their new album, Wonderful Wonderful. The sonics of this band are nothing less than impressive, as are their visuals, stuffed with streamers, pyro, and a full assault of sequenced lights. Whether or not you know their tunes, you'll have fun.
Squirrel Nut Zippers, Jan. 19
City Opera House, Traverse City
Named for an obscure candy and in large part responsible for the temporary resurgence of hot jazz and ballroom dancing in the late '90s, Squirrel Nut Zippers haven't lost a bit of its boundless energy. The group has been out of the scene for several years — dealing with lineup changes and some challenging record company paperwork — but its appropriately zippy songs have never let the band down, and you can bet its wacky breakthrough single, "Hell," and other obscure tunes won't either.
Toronzo Cannon, Jan.27
Milliken Auditorium, The Dennos Museum Center, Traverse City
Get down 'n' bluesy at the Dennos this winter with the Chicago-born electric blues musician who grew up on the sounds of Junior Wells and Buddy Guy. He mixes up his own blues sound with demonstrative soul, acoustic asides, and chunky rock numbers while allowing his guitar to take the lead on pretty much everything — those are just a few of the reasons that his latest album, The Chicago Way, was nominated 2017 Album of the Year for the Blues Music Awards.

Scott Bradlee's Postmodern Jukebox, Feb. 2
The Fillmore, Detroit
If you didn't get enough of Bradlee and crew's eclectic, impertinently ambitious sound when they rocked the house at Interlochen last summer and the City Opera House in Traverse City this fall, then this is your chance to catch the group again. For those of you who missed them entirely, this is why you'll want to see them: They take songs of one genre and turn them completely upside down and into another opposing genre, crafting such kicky, often completely surprising soundscapes like a doo-wop cover of a Miley Cyrus pop tune, or a ragtime version of the '80s hit "Tainted Love."

George Clinton and Parliament Funkadelic, Feb. 3
20 Monroe Live, Grand Rapids
Who can resist seeing one of the best known (and dare we say, funkiest?) innovators in funk music? Rock and Roll Hall of Famer George and Funkadelic always generate a wild time for their audience, and their current Mardi Gras Madness tour will serve as a launching pad for a new Clinton album, set to be released on the Brainfeeder label, so you can expect the audio screening of some new material, as well as plenty of old Funkadelic favorites.
Natalie MacMaster and Donnell Leahy, Feb. 10
City Opera House, Traverse City
Pair up two expert Celtic fiddle players, make 'em a married couple, and you've got a sharp musical union that just can't be beat. Together, they've released 25 albums, so there's a lot of music to draw from for their live performances. They command the stage well on their own, but in their newest show, Visions from Cape Breton and Beyond, they also bring in their performing children for a set that showcases music, their Celtic heritage, and the bonds of family.
They Might Be Giants, Feb. 10
St. Andrews Hall, Detroit
Call them Giants, call them TMBG, call them John and John (yes, both frontmen really are named John), call them anything you'd like (they'll probably appreciate a clever nickname), but you can't deny the quirky appeal of these alt-rockers who have made a longstanding career out of witty, nerdy wordplay. The abstract and bouncy "Don't Let's Start" was one of their biggest early tracks, followed by such unforgettable singles as "Boss of Me," "Istanbul," and "I Am a Paleontologist." You'll dance, you'll laugh, and you definitely won't forget this show.

Blake Shelton, Feb. 22
Van Andel Arena, Grand Rapids
The reigning king of country music, boyfriend to Gwen Stefani, The Voice coach, and People Magazine's Sexiest Man Alive — Shelton wears a lot of hats these days, but the one he wears the best is that of live performer. His twangy voice only carries a hint of gravel, all the better to croon his way through appealing pop-country numbers like "Honey Bee," "Sure Be Cool If You Did," "Go Ahead and Break My Heart," and "I'll Name the Dogs." His latest album, Texoma Shore, is already spawning more hits, and much of it is said to have been inspired by Stefani herself, so you might just spot an additional celeb in the crowd. Brett Eldredge and Carly Pearce are also on tour with Shelton and will open the show.
Trending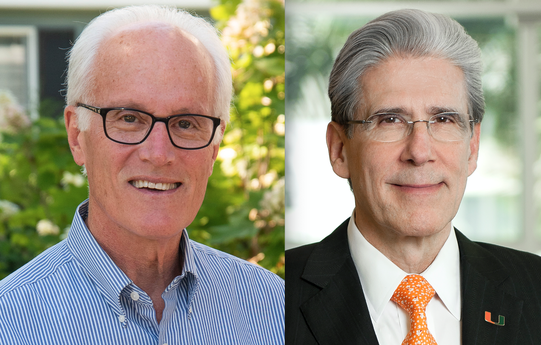 Listen In: Two Global Health Experts — one in TC — to Talk Pandemic
This week, the Traverse City International Affairs Forum at Northwestern Michigan College opens its 27th season ...
Read More >>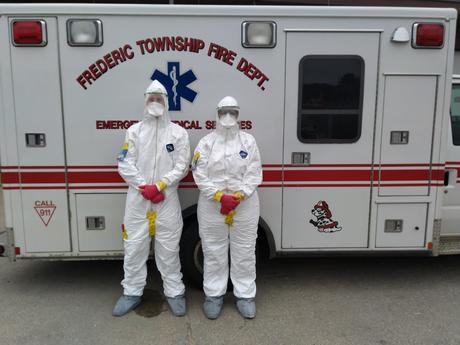 What First Robotics Teams Did on Their Summer Break
When the coronavirus pandemic first hit, masks, face shields, and other personal protection equipment, aka PPE, were hard ...
Read More >>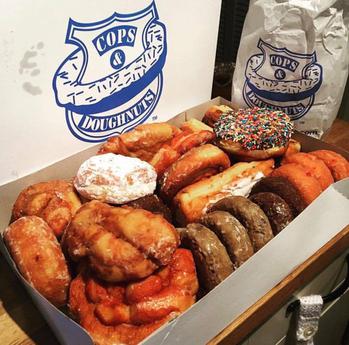 Gaylord's Cops & Doughnuts
There's a cop shop in Gaylord where the phrase "D.W.I." has nothing to do with adult beverages or erratic driv...
Read More >>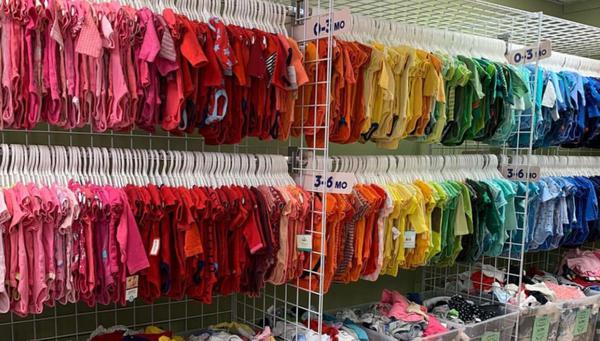 Resale is the New Black
It's a common tradition at this time of year: parents flocking to clothing stores in the last weeks of summer to get...
Read More >>
↑