How much craft beer we brew — and drink — Up North
Kings of the Keg
By Al Parker | Aug. 25, 2018
Overall beer sales in Michigan have been declining for years, but the amount of suds produced and sold in the state by brew pubs and microbreweries has increased almost six-fold since 2007, according to the Michigan Liquor Control Commisson.

That increase is the result of a huge surge in the number of microbreweries, from only 34 in 2007 compared to 283 last year.

Leading the way in production/sales — by far — in northern Michigan is Short's Brewing Company. Between its two production facilities in Elk Rapids and Bellaire, Short's has become a veritable sultan of suds; it produced/sold more than 1.135 million gallons of beer in 2017, according to the MLCC.

The brewer's flagship beers — Soft Parade, Huma Lupa Licious, Bellaire Brown and Space Rock — are the top sellers, according to partner Scott Newman-Bale. "We did a Soft Parade Shandy this summer, and it was our fastest moving seasonal ever," he said.
Newman-Bale expects Short's growth to continue, with an estimated 10 to 15 percent increase in production/sales for 2018. "Everything has lined up well for us," he noted. "It's been a great summer."

To put Short's dominance in perspective, second place goes to Petoskey Brewing with 169,949 gallons produced/sold.

Traverse City's Right Brain Brewery ranked third with 152,133 gallons; its light-bodied CEO (Chocolate Espresso Oatmeal) Stout is the top seller. "We try to keep growing steadily," said operations manager Grant Hedley. "We did 5,000 barrels last year and hope to do 6,000 this year."

The rest of the best in northern Michigan:
• Stormcloud Brewing in Frankfort – 39,834 gallons.
• North Peak Brewing in Traverse City – 29,462 gallons
• Beard's Brewing in Petoskey – 25,061 gallons
• Mackinaw Brewing in Traverse City – 21,049 gallons
• Brewery Terra Firma in Traverse City – 19,534 gallons
• The Filling Station in Traverse City – 18,468 gallons
• Hop Lot Brewing Co. in Suttons Bay – 15,624 gallons.

The MLCC numbers only include beer sold within the state, meaning it doesn't reflect total production at facilities that sell beer outside the state. For brewpubs and microbreweries, the numbers do not include sales of beer not produced in-house.
Two state brewers have licenses that allow them to manufacture more than 60,000 barrels of beer a year: Bell's Brewery, headquartered in Kalamazoo County, and Founders Brewing Co., based in Grand Rapids. Those two accounted for about 5 percent of all the beer sold in Michigan in 2017, about 291,539 barrels.

Microbreweries are limited to brewing 60,000 barrels a year. Like Bell's and Founders, microbreweries can sell their beer to wholesalers, and their license also allows operation of a bar or restaurant that sells beer by the glass. Michigan's microbreweries collectively sold 289,285 barrels in-state in 2017.

Brewpubs can produce up to 18,000 barrels of beer a year. Under the terms of their license, brewpubs must operate a full-service restaurant and cannot sell their beer to wholesalers. There are 87 active brewpub licenses statewide, according to the MLCC, and they produced 22,913 barrels of beer in 2017.

In 2007, beer produced within the state accounted for only 2 percent of the Michigan beer market. By 2017, it was 10 percent. Still, to put that in prospective, in the late 1970s, Stroh's Brewery alone was cranking out 6.4 million barrels of beer a year from its Detroit brewery. Last year, Michigan brewers produced 604,000 barrels sold within the state last year.
After years of declining sales, Stroh's closed its Detroit brewery in 1985, and the business dissolved in 2000. In 2016, Pabst partnered with Brew Detroit to resurrect the original Stroh's recipe from the 1850s. The beer is marketed as Stroh's Bohemian-Style Pilsner.

The MLCC closely tracks beer sales through collection of the state tax levied on all beer sold in Michigan. In 2017, that tax generated about $38 million based on 6 million barrels of beer sold, which includes beer produced outside the state.

Beer Facts
Wow your friends and loved ones this Labor Day Weekend: Tip one back and spew some of these Michigan beer stats and facts. (They don't have to know it all comes courtesy of MLCC data.)

Michigan beer sales peaked in 1991 at 218.5 million gallons. That equates to just over six beers a week for each Michigan resident. Beer sales dropped below 200 million gallons in 2009, and the 2016 annual per capita sales of 19.4 gallons per resident is the lowest since at least the 1980s.

But sales of Michigan-made beer has increased almost six fold since 2007.

In 2007, there were almost 204 million gallons of beer sold within Michigan, of which 3.4 million gallons — 1.6 percent — were brewed in the state. In 2017, overall beer sales fell to 187 million gallons, but the amount made by Michigan brewers increased to 18.7 million gallons, or about 10 percent of the market.

Michigan sales by microbreweries was up 10 times higher in 2017 compared to 2007.
Michigan had 34 licensed microbreweries in 2007, which sold a little more than 900,00 gallons of beer within the state. By 2017, the number of microbreweries had increased to 283, and their in-state sales increased to almost 9 million gallons.

The number of brewpub licenses in Michigan increased from 48 to 87 between 2007 and 2017, while the amount of beer brewpubs produced and sold increased from about 623,000 gallons to about 710,000. Noteworthy: Brewpubs can't make as much beer as microbreweries can, and they can't sell their product to wholesalers. They also are required to operate a full-service restaurant.

Sales by Michigan beer wholesalers dropped 16 percent between 2007 and 2017.
Sales of out-of-state beer by Michigan wholesalers dropped from almost 204 million gallons in 2007 to 187 million gallons in 2017.

Trending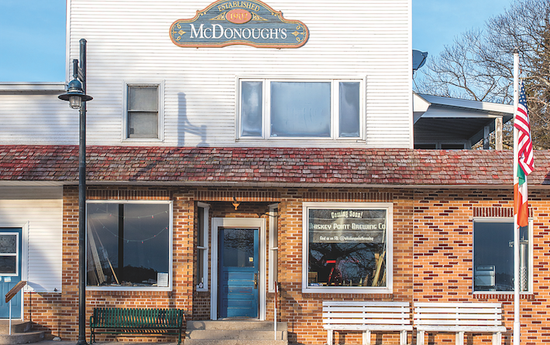 Welcome to Michigan's Most Remote Brewery
After years of planning and honing his beer-making skills, this spring, Patrick McGinnity plans to open Beaver Island&rsqu...
Read More >>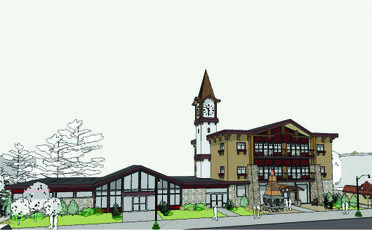 Gaylord: A boomtown Up North
Gaylord native Gary Scott had moved to Indiana, where he and some partners started a business to invest in distressed prop...
Read More >>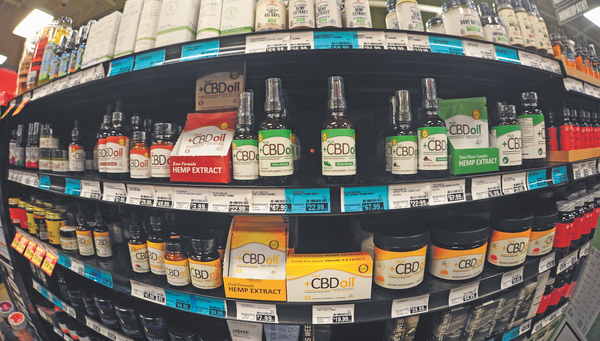 CBD Laws: Dazed and Confused
The sign outside of Family Video in Kalkaska lets drivers know the store has more than just movies. The sign reads: &...
Read More >>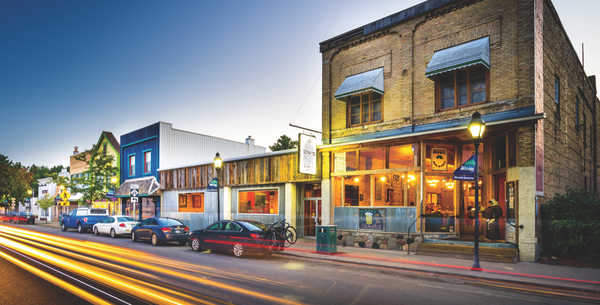 Small Up North Towns on the Rise
Spotlight on Bellaire (pictured)Seems Traverse City isn't the only place in the region making those "Best...
Read More >>
↑