How Much Northern Michigan Trash Really Gets Recycled?
Depending on where you live, you might have curbside recycling, or you might have to drive to a drop-off location. In some places, you might have to drive to a nearby township to properly get rid of your recyclable paper and plastic and metal debris; what's accepted varies from place to place. The rate of recycling around the North is as high as above 40 percent of waste in Emmet County, and as low as below 15 percent in Manistee County. Hard and fast numbers are hard to come by because the State of Michigan doesn't keep track. That might change by the end of the year — if a proposed bill is passed into law in the lame duck session. Northern Expresstalked to some of the people in charge of recycling throughout our region, in an attempt to sort out the real state of recycling Up North and discover what's on the horizon.

WHEN CHINA SAID "No."
Emmet County Recycling is considered one of the best programs in Michigan. The county recycles more than 40 percent of its trash, compared to the state average of 15 percent.
Emmet County never sent any of its waste to China, which until recently accepted tons of waste from other areas around America, but Emmet County Recycling offers a good explanation on its website of how China came to shut the door: "The upshot was that some "recyclables" exported to China were so contaminated they were essentially trash. And just like Michiganders have protested being a dumping ground for garbage from neighboring states and provinces, the Chinese didn't want to take the world's trash anymore."

So the market for some kinds of plastic has deteriorated or collapsed.
Andy Gale, president and general manager of Bay Are Recycling for Charities in Traverse City, said the exports to China were bad for the world's environment anyway.
Gale said some low-end plastic would get purchased cheap and then pile up in U.S. warehouses until there was enough to load onto a cargo ship and send to China. The piles included a lot of junk that would have to be removed once the ships reached their destination.

"And so it would go back to China, and they would attempt to sort it using their labor to get to the plastics that they did want. A lot of material would wind up in the ocean, whether it fell off the ship on the way there or whether it was because of them doing their cleaning on open rivers," he said. "They are trying to change, and that's a good thing."

There are some kinds of plastic that are relatively easy to recycle, like type 1 plastic, the stuff of drink bottles, or type 2 plastic, which is used to make milk jugs, among other things. The other, problematic plastics (for example, grocery bags (type 3), cling wrap (type 4), diapers and yogurt containers (type 5), to-go food containers (type 6) and miscellaneous (type 7) are harder to recycle.

Gale said finding a way to manage that troublesome plastic is going to be a challenge for recyclers now that China is no longer an option.

"A lot of the stuff will soon start getting landfilled if we don't do things today to figure out our way out of this conundrum," Gale said.

PLASTIC INTO FUEL?
Gale said he discovered a possible use for that challenging, undesirable, no-longer-welcome-in-China plastic — he wants to burn it in a vacuum chamber and turn it into methane, and then use the methane to power an internal combustion engine to make electricity that could be returned to the grid. Gale said that energy would count as "renewable" because it's produced from waste.

The process is called pyrolysis. It involves heating up plastic to a temperature of 600F or 800F or 1,100F degrees — depending on the product you want to create — and it's a technology under development at Michigan Tech in Houghton. Gale is working with the university to purchase a pyrolysis oven that he hopes to have online sometime in 2019.
A BARC committee dedicated to waste energy is working on a business plan for the pyrolysis oven, which is expected to cost a half million dollars.

BARC would use the oven to demonstrate how companies with waste stream problems could set up systems of their own to use waste to generate power. There could also be uses from the heat of the internal combustion engine that's used to generate electricity in the scheme, Gale said, whether that's heating a warehouse, dehydrating food waste, or some other useful way to concentrate and use the heat.

Gale said the plastic is turned into fuel without pollution because the plastic is heated in a vacuum and nothing escapes into the air, meaning it doesn't cause the kind of toxic air pollution that would result from burning plastic out in the open.

The end result, however, is fossil fuel. Gale sees pyrolysis as an imperfect solution to a difficult problem — something that can be done with that troublesome plastic.

"I frankly don't see it turning into a recycling market," he said. "I don't see somebody coming around and saying, 'Hey, we can take all those 3 through 7s and make a really crappy plastic material with it. I mean, they might be able to make it into large bulky items, like replacement of the cement blocks for parking, or pallets, or something like that, but plastics are so different."

Eliza Seltzer, head of Emmet County's recycling program, disagrees. She doesn't think pyrolysis is a good option.

"We are strongly invested in taking raw materials into their highest and best use," she said.

That means, ideally, finding a way to recycle a plastic container into the same kind of plastic container.

Seltzer said there are other things to do with those difficult plastics. Emmet County's 3–7 plastic goes to a recycler in Sarnia, Ontario, where the provincial government has dedicated itself to making sure there are markets to recycle as much as can be recycled. In Sarnia, the 3–7 plastic is recycled into a product.

She said that's an option open to any place that takes recyclables.

"Everyone could do that if they processed their recyclables so that they stayed clean and dry," Seltzer said. "It's absolutely available to others; we're very transparent about our market."

David Schaffer, director of recycling for Grand Traverse County, is more open to the idea of melting plastic to turn it into fuel, as long as people don't see it as some kind of final solution.

"I'll be interested to see how that works out. It's pretty cool. I don't want to say that I have concerns, but I hope that we realize that our resources are finite and, while it is great to reuse and recycle, I think the most important part of the 'three Rs' [reduce, reuse, recycle] is to reduce."

Schaffer said he thinks it would be dangerous if people saw plastic as a renewable resource; people should be looking for ways to use less plastic and how to change consumption habits.

"It always circles back to, we wouldn't have these problems if we didn't create them in the first place," he said.

SORTING THROUGH THE CONFUSION
People are recycling more in recent years, Gale said. At home, given the variety of packaging that comes through people's lives, it remains daunting sometimes to know what should be put in recycling and what shouldn't.

Consumers should know what's broadly recyclable, he said, and separate all of it from garbage, and then let their hauler sort it out.

"If it's a number 1 through 7 plastic, it goes in the bin. If it's a glass material, it should go in the bin; if it's cardboard or paper or metal, it should go into the bin. And that material, once it gets to me or to the waste haulers or to the downstream markets, that's where that decision needs to be made of whether or not they can recycle it, because if they are dealing with this material as it comes into their recycling stream, and it's making it to them, once they see enough of it on the floor, they'll figure out a market for it," Gale said.

Bay Area also recycles lots of household items for a fee, like mattresses, televisions, computer equipment, and batteries.

Seltzer agrees that well-informed consumers make recycling work. She credits the success of her program to education and community outreach. Residents of Emmet County have gotten good at cleaning and sorting their recyclables.

"It's been 29 years. We have invested in and been committed to community education and outreach," Seltzer said. "People love recycling. It's become a social norm."

That's because they've successfully made the case of the economic and environmental benefits of recycling: that good recycling programs not only create jobs and improve the economy but also help the environment by cutting down on pollution and reducing waste.

"People know it's the right thing to do, and it feels good to do it," Seltzer said.
There is another category of recycling that often gets overlooked — food waste. Seltzer and Gale are advocates of composting.

"Americans throws away 40 percent of our food supply — 35 percent of what we landfill is organic material," Gale said.

BARC takes food waste from 45 compost clients, including Grand Traverse Resort, Great Wolf Lodge, Northwestern Michigan College, and many area restaurants and bars. The waste is taken to a farm near Kingsley and composted.

Gale noted that composting is something people can do themselves, or in some places they can turn to a small business, like Carter's Compost in Traverse City. Carter's introduced many people in Traverse City to the concept.

"Places like Carter's Compost. I mean, they did so much to diffuse the fears over backyard composting," Gale said. "It's good that people can learn from that and realize that it's not going to turn into some sort of mouse or rat population that's going to be out of control."

HOPE ON THE HORIZON: SENATE BILL 943
A Michigan Senate bill that's been in the works for years could become law this month. It would increase landfill fees across the state and generate more money for recycling programs.

Matt Flechter, recycling market development specialist with the Michigan Department of Environmental Quality, said the state's recycling programs badly need the funds that would be set aside through Senate Bill 943. Michigan's recycling regime is so badly funded, the state hasn't been able to keep track of recycling rates throughout the state.
"We have not updated our planning process for over 20 years, so a lot of counties have not submitted that information," he said.

Recycling in the state has been underfunded and under-prioritized for a long time, Flechter said. Since a lack of resources has prevented the state from collecting data, it's impossible to say whether Michigan's lowly recycling rate of 15 percent has increased much since 2012, when Gov. Snyder launched a task force to increase recycling in the state.

"The recycling rate is increasing. Based on two years of data, we went up about a half percent. We're not sure exactly how much because the data is just now coming in," Flechter said. "There's much, much more work to do."

The bill would require landfills to pay more than 10 times what's currently required per ton of waste they collect, a tipping fee that's expected to bring $69 million in revenue to the Clean Michigan fund per year, money that's to be spent cleaning up Brownfields and encouraging recycling.

Gale supports the legislation. Gale said the reason Michigan has such a low recycling rate is because landfill space is so cheap.

Emmet County's celebrated recycling program could serve as a model for what could happen if the bill becomes law.

Flechter said Emmett County's recycling program is a leader in the state.
"We love it. It's got great leadership, it's got political support, and it's well-funded," he said. "It has all of the elements of a strong recycling program."

Seltzer was hired 29 years ago to start Emmet County's recycling program. She's helped turn it into one of the leading programs in the state, bolstered early on by state grant funding, which enabled Emmet County to build a recycling transfer station before she was hired.

"That building sat empty for two years while they realized it was going to take more than a building," Seltzer said.

Seltzer got the job, she said, because she had "from-the-ground-up" experience; she'd already worked at a recycling nonprofit in Ann Arbor for a couple years.

Seltzer credits her program's longevity and success to the kind of grant funding that SB943 could provide to programs throughout the state. She said she worries, though, that too much of the money raised has been earmarked for other purposes, like Brownfield cleanup and landfill closure, and not enough has been allocated to expand recycling in the state.

"That is one of our concerns with the bill," she said. "It's really not enough to do everything that needs to happen in this state. But it's more than we've seen in a long time."

In April, the conservative Emmet County board of commissioners passed a resolution in support of the bill.

The resolution noted how cheap landfill space is in Michigan compared to other Great Lakes states and how, as a result, that's made the state a dumping ground for out-of-state and Canadian garbage.

For instance, while the bill would raise Michigan's tipping fee from 36 cents per ton to $4.44. The fee in Wisconsin is already $13 per ton; in Pennsylvania, $6. 25; in Ohio, $4.75; and in Indiana, 60 cents.

MYSTERY IN GRAND TRAVERSE COUNTY
Grand Traverse County's recycling rate has not been measured since 2014, when it was 34 percent, well over twice the statewide average. Still, David Schaffer said there was once a goal to get the number to 50 percent by 2017, and even though he doesn't have 2017 figures, he knows that didn't happen.

"I can tell you right now that we're probably still in that 30 percent range," said Schaffer, the director of Grand Traverse County's recycling program since April. Prior to that, he was director of recycling in Benzie County for two years.

In Grand Traverse County, two things happened between 2010 and 2017 that might tell the story of the relationship between tipping fees and landfill use.

In 2010, according to data provided to the DEQ, 162,018 cubic yards of waste from the county went to landfills, Schaffer said. In 2017, that amount more doubled, with 382,735 cubic yards hauled to landfills.

Schaffer said he doesn't know why there was such a steep increase.

"That is something that I don't have a quick answer to," he said. "Each year that number increases, with the exception of 2012, [when] we saw a decrease."

During the same period, the Grand Traverse County board of commissioners reduced the tipping fees waste haulers have to pay to haul waste to a landfill from Grand Traverse County, lowering it from $7.50 per ton in 2010, to $1.50 per ton in 2017. Schaffer said the tipping fees were lowered gradually over those years by commissioners who determined that the tipping fees were raising more money than the county needed to run its recycling program.

"From what I've looked at, they studied it quite a bit," he said. "The department had a significant fund balance. It was money that wasn't utilized for whatever reason."
Today, however, Schaffer finds himself running a threadbare department that can barely afford to conduct annual hazardous waste drop-offs.

"The $1.50 per ton, it limits our ability to offer services to the residents," he said.
Schaffer said he isn't certain that the lower tipping fees caused more waste to be taken to landfills, though there isn't another obvious explanation. For instance, the county's population has not doubled. He said it is possible that as American Waste took over much of the trash hauling in in the county, they reported more accurately, and that could account for the increased numbers.

However, American Waste opened an automated waste sorting center in 2012, a development that should have reduced the amount of waste bound for a landfill. The co-owner of one of the biggest recyclers in northern Michigan, Mike Ascione of American Waste, did not return repeated messages for comment.


Trending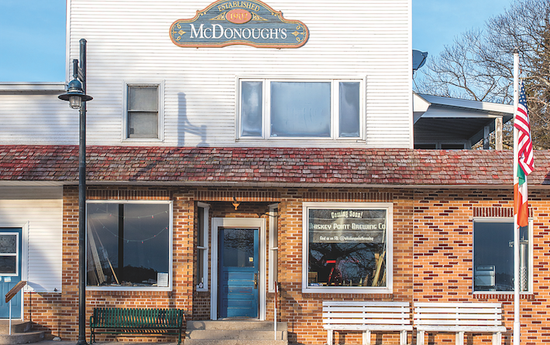 Welcome to Michigan's Most Remote Brewery
After years of planning and honing his beer-making skills, this spring, Patrick McGinnity plans to open Beaver Island&rsqu...
Read More >>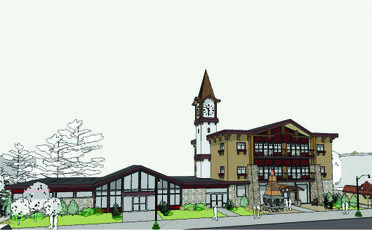 Gaylord: A boomtown Up North
Gaylord native Gary Scott had moved to Indiana, where he and some partners started a business to invest in distressed prop...
Read More >>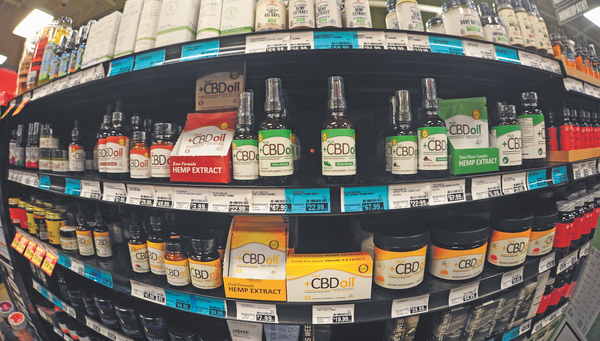 CBD Laws: Dazed and Confused
The sign outside of Family Video in Kalkaska lets drivers know the store has more than just movies. The sign reads: &...
Read More >>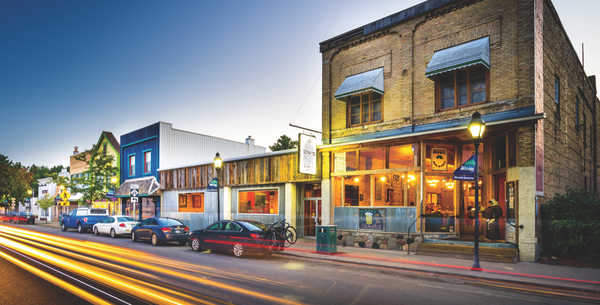 Small Up North Towns on the Rise
Spotlight on Bellaire (pictured)Seems Traverse City isn't the only place in the region making those "Best...
Read More >>
↑