How to be a docent: The perfect volunteer job for art fans
If you can't get enough of museums and love sharing knowledge with others, you just might want to be a docent. A docent is a combination of trained museum guide, informal teacher and enthusiastic volunteer. It can be an opportunity to dig deep into what your favorite museum has to offer.
The Express spoke with two museums in northern Michigan that offer docent or volunteer programs to find out more about how you can get involved.
Jason Dake is curator of education at the Dennos Museum Center in Traverse City, and while he's just started a new cycle of docents (the Dennos docents work from September through the first week of June each year), he said the best way to get started is to fill out a volunteer application on the Dennos website.
"On the application, you can indicate you'd like to be a docent in addition to volunteering, and I'll start meeting with potential docents again next August."
If next August sounds like too long to wait, you can volunteer at the Dennos for occasional events in the meantime and get to know the museum better so you're fully prepared next fall.
At the Dennos, the docents' biggest duty is leading tours through the galleries (both children and adults), and advancing those tours by contacting the guests before they arrive so a tour can be put together that matches their particular interests.
Docent opportunities are a little different at Crooked Tree Arts Center in Petoskey. Docents do conduct tours, but they also work with CTAC on a more ongoing basis during the runs of exhibitions in the Gilbert and Bonfield galleries.
Prospective new and experienced docents at CTAC all get the opportunity to attend regularly scheduled docent training and enrichment talks specific to the current CTAC exhibitions, as well as general art topics.
"New docents are also invited to shadow experienced docents until they gain confidence in leading interactive docent tours," said CTAC's Galleries Director Sheila Ruen, who heads up the docent program.
The biggest duty of a docent is to lead tours through the museum and its exhibits; they're also the "front line" of each museum, as they're often the first face guests really get to engage in conversation. CTAC's docents also advance tours just as the docents at the Dennos do, and help guide them through the facility.
"Docents help orient guests to the building and offer information about the structure of their tour," Ruen said. "And they engage the students or adults in dialogue relevant to the exhibits."
At the Dennos, volunteering as a docent can also lead to some nice perks, especially if you're a music fan.
"Once you're an active volunteer, you can apply to be a concert usher," explained Dake. "So that's actually kind of a perk of being a docent or volunteer, since you'll get to see the shows."
If the Dennos has already confirmed its docents, you can still volunteer at other places in the museum, including greeting guests at the front desk, helping with special events, and staffing the museum store.
So you've learned what the job of a docent is, and how to apply to become one. But what kind of person best suits this intriguing volunteer position?
"Well, we always say you don't have to be an art major or teacher, but we do require people who are interested both in learning for themselves, and helping others learn," Dake said. "Different backgrounds in docents are good, because that brings out different views of the art — our docents have been engineers, art students, journalists, nurses — all kinds of people."
CTAC's docent goals are similar, in that they accept a wide range of people to become docents; it emphasizes that leaning upon the experience of current docents can really help aspiring docents to learn more. "We believe that all interested volunteers can develop the skills and qualities that contribute to engaging docent tours," Ruen said.
"Flexibility and a sense of humor also help," Dake said, "especially when you get 90 kids coming in all at once for a tour."
And what you'll get in return for being a docent is invaluable.
"Docenting is enriching in several very important ways," Ruen said. "Docents engage students and adults in dialogue about visual art, design and culture. Docents influence and expand visitors' understanding of art, themselves, each other and the world. And both student and adult visitors bring fresh perspectives to the exhibitions, which in turn, expands the docents' worlds. Docents also form strong friendships and community through their volunteer work. That's all a powerful experience for the docents."

To learn more or inquire about becoming a docent, visit the Dennos Museum at dennosmuseum.org (231-995-1055) or the Crooked Tree Arts Center at crookedtree.org (231-347-4337).
Trending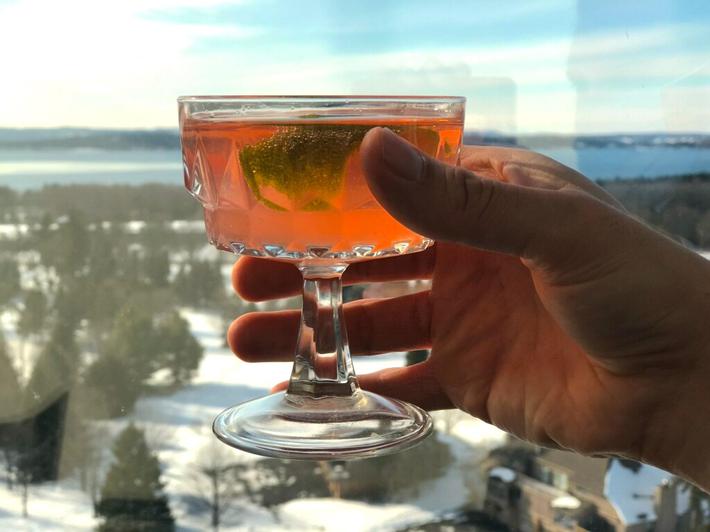 Tiny Pink Bubbles
Hey, ladies, do we have the pink drink for you: Aerie's Tiny Pink Bubbles. With a taste and body as delicious as its...
Read More >>
The Power of Our Example
Every new president faces a daunting array of problems, but 2021 will go down in the history books: Our country is under s...
Read More >>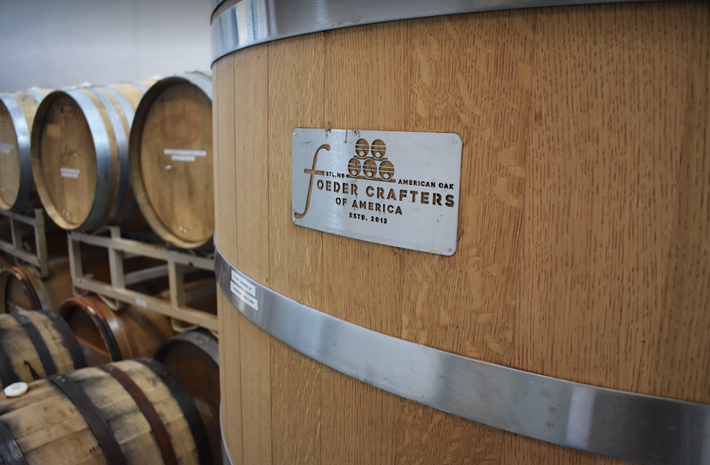 Getting Wild with the Foeder
Drinkers with a discerning eye may have noticed a couple interesting-looking wooden containers in the back of Traverse Cit...
Read More >>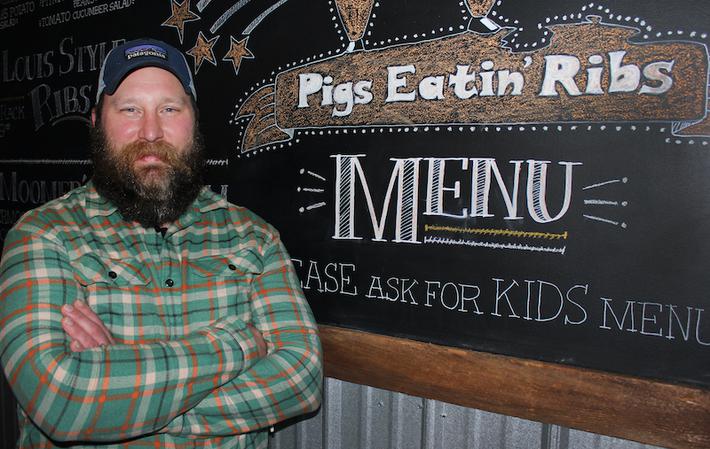 Charlevoix's Pigs Eatin' Ribs
By 2008, Charlevoix Chef Adam Kline had seen and tasted enough. The Northern Michigan food scene had stagnated, he said, i...
Read More >>
↑