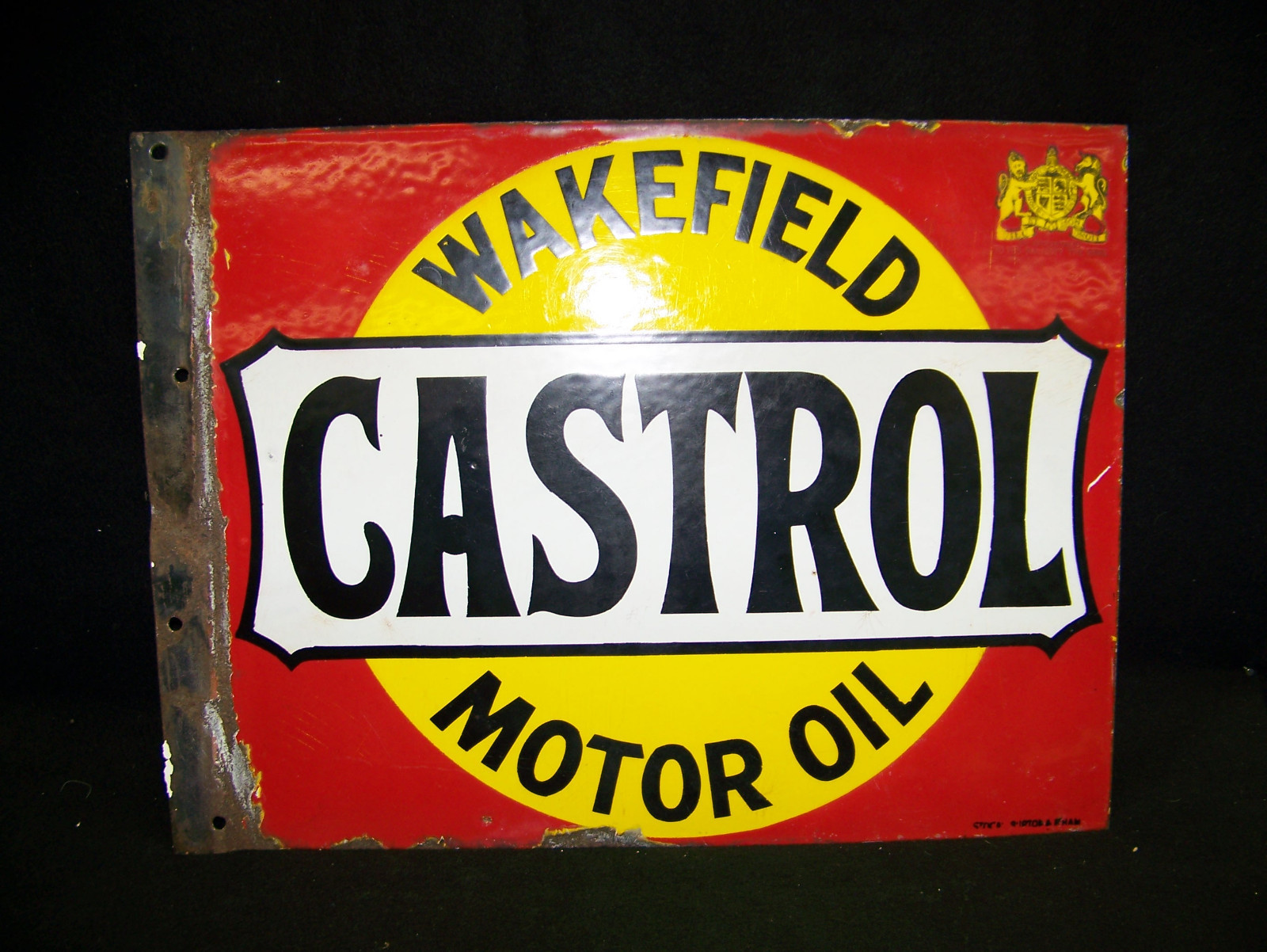 How to Hunt Antiques
Your Up North Guide to Fabulous Finds
Antique-hunting is a genteel northern Michigan sport that picks up steam in the summertime — oodles of seasonal antique shops open, the number of yard sales increase, and pickers flock to major market events like Petoskey's Antiques at the Fairgrounds, where you can take in beautiful views of Little Traverse Bay as you rummage through row after row of vintage treasures.
Haven't yet joined the classics club? Make this your summer of antique seeking. We've got the skinny from those in the know on what's hot in the antique-hunting world now, plus tips on how to tell real from fake, decipher junk from jewels, and ensure you're on top of a trend — not behind it.
Your first hint: If Martha's magazine features a classic find, you're already too late. "We joke that if something shows up on the cover of Martha Stewart's magazine, look out, because we know that everyone will be in our store looking for it the next day!" said Jane Strauser, manager of Traverse City's Wilson Antiques.
ANGLE FOR ADS
Goodyear Tires, Coca-Cola, Buick, Harris Oils, Mobilgas, Greyhound, Mountain Dew, Blackstone Cigars, Texaco — those are just a few of the big names that used porcelain advertising signs back in the day; the signs were familiar sights from the 1880s until the 1950s, with durable, weather-resistant finishes and bright colors.
"The signs with color that hasn't faded are some of the best ones," said Holly Dalley, who owns Bay West Antiques in Traverse City with her husband, Pete Dalley.
It's condition that's king here, depending on your preference; some people like signs that are a little worse for wear, as they feel it adds character, while others like them in as pristine a condition as possible. But Dalley warned that there are a lot of reproductions out there in this category, so be careful when you're shopping.

"Try to get a history of the sign from the dealer and try to find the sign's origin," she said. "For instance, if we found some signs that look brand new and are still in the plastic, we'd be suspicious. But if we learned that those signs had been kept in the back of a vintage, garaged automobile for decades, then it's likely the signs were simply never used. If they're in perfect shape, they're likely reproductions unless they were stored somewhere like that."

Especially popular in Michigan in the porcelain signs category are any signs with connection to the automobile or gas industries, as well as signs showcasing iconic fishing-related items, like lures. "Heddon, a brand of fishing lures, was made right in Dowagiac, Michigan, so people really like those signs when they can find them," Dalley said.

The signs can be found as small as 8-inch-by-10-inch models as well as larger versions that were often posted on the outside walls of stores and gas stations. "We recently sold one that was three feet wide and two feet tall," Dalley said. "For many people, the older the signs are, the better."
GATHER GLASS
Thought to have started around the 1880s, End-Of-Day Glass, also known as Splatter Glass, or Splashed Glass, is essentially a form of recycled art that began well before repurposing was considered hip. These are works of art made by glassworkers who used the remaining molten glass left over at the end of a workday to create their own objets d'art. Sometimes the leftover glass was transformed into small figurines; more often, they became vases in both simple and elaborate shapes.

"You can find the vases most often in shades of orange, turquoise, green, or yellow for around $30 to $50," said antiques dealer Lenora Gordon of Wilson Antiques. "Most of them are one-of-a-kind pieces, and they're usually all hand-blown."
The way to decipher the real from the fake in this situation is by looking for something called a "pontil" — a mark or scar where the bottom of the completed vase was broken off from the glass-blowing pipe. "That helps confirm that it's real End-Of-Day glass," Gordon said.
As far as color or style choice, that's easy; it's all about the visual, Gordon said: "The best way to choose these is to just find one that you like."
DIG OUT DRESSERS
Vicki Long, the owner of Long's Antiques in Cadillac, said that she finds more and more people coming in looking for items to repurpose, and that lately, the big search has centered around antique dressers.

"I think the reason people are really focused on dressers right now is because they can be repurposed in so many different ways," Long said.

She's seen dressers remade into everything from TV stands to organized beverage stations or bars, to bathroom vanities in which a hole is cut into the top so a sink can be inserted.
And with so many different styles and colors of vintage dressers out there, there's no limit to the type of home these items can be brought into.

"It really depends on your own personal style," Long said. "People used to look for the fancy carved dressers and such, but now it's more about whatever fits your current home décor. They can be anything from old vintage to more modern pieces to what we call 'primitives,' which have marred finishes and chipped paint that people often keep intact as-is."

Long suggests that you do two things before you go dresser-hunting, though: One, measure your space to make sure the dresser you buy will fit where you want it to go, and two, check the construction and origin of the piece.

"Open the drawers and make sure they're properly joined at the corners, so you don't have drawers that will just fall apart," she said. "And look for the furniture's label, which will give you a reference point should you want to further research the piece."
WANDER INTO WICKER
Our last must-have item is one that's already present in more northern Michigan cottages than you can count. It's that old standby, wicker, which can be found in the form of everything from chairs and tables to magazine baskets and swings.

"The two wickers we see people seeking out the most are Heywood-Wakefield, and Bar Harbor," explained Don Kelly, owner of Kelly's Antiques and Collectables in Charlevoix.

Heywood-Wakefield is a furniture manufacturer that started in 1897; its older wicker products are considered very collectible, and you've probably seen at least a few of them if you've ever watched Antiques Roadshow. Bar Harbor wicker, made in Maine, is most often crafted in its traditional colors, white or brown. Kelly favors the former.
"It's the pattern and design that draw people in to the Heywood pieces," Kelly said. "The way they make their wicker is very distinct, and much of it was made right in our state, up in the U.P., in Menominee, near the Wisconsin border."
But keep in mind that the wicker chairs you can pick up at your local big-box store and the wicker you'll find in an antiques shop are two different things entirely.

"People come in here looking for things they've seen displayed on Pinterest," Kelly said. "But there's a big difference between handmade wicker and machine-made wicker — the biggest being that we can repair handmade wicker right here, in house; machine-made is hard to repair, and it just doesn't look the same."
True wicker fans looking for pieces from either of these specific manufacturers, he added, will already know what they're looking for; if you're just learning, he suggests you ask the dealer to show you the maker stamp or nameplate, so that you'll be confident you've found the real thing.

Join the Hunt
Eager to start your own Up North quest for antiques? Here are a handful of spots to get you started:
Petoskey's Antiques at the Fairgrounds
You've got two opportunities to tackle this giant event: July 1–2 and Aug. 5–6. Parking is free, admission is $5 per person for the weekend. For more information, visit antiquesatthefairgrounds.com or call (231) 564-1971.

Wilson Antiques
123 S. Union St., in Traverse City; wilsonantiquestores.com or (231) 946-4177
Bay West Antiques
205 Garland St., in Traverse City; baywestantiques.com or (231) 947-3211
Long's Antiques and Collectables
218 North Mitchell St., in Cadillac; (231) 775-0205
Kelly's Antiques
6176 Old US-31 South, in Charlevoix; kellyantiques.com or (231) 547-0133.
Trending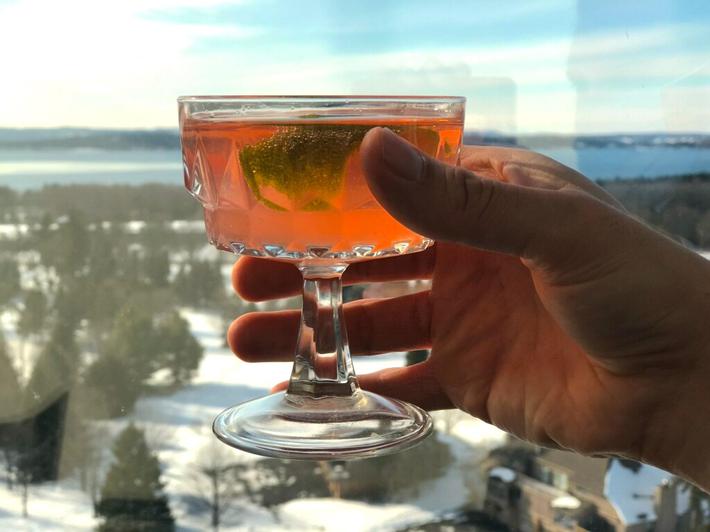 Tiny Pink Bubbles
Hey, ladies, do we have the pink drink for you: Aerie's Tiny Pink Bubbles. With a taste and body as delicious as its...
Read More >>
The Power of Our Example
Every new president faces a daunting array of problems, but 2021 will go down in the history books: Our country is under s...
Read More >>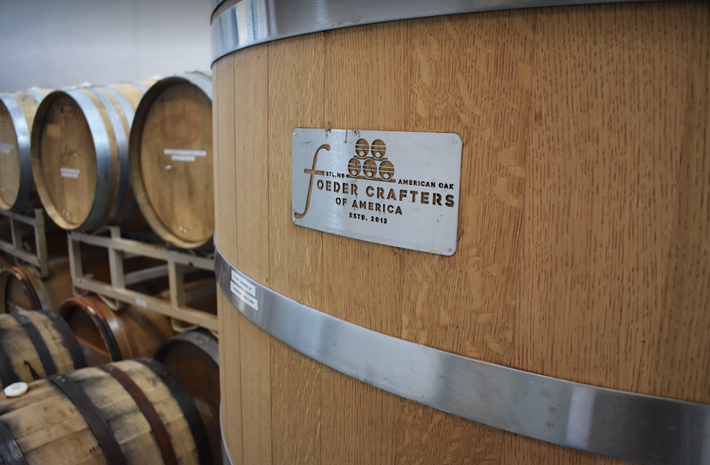 Getting Wild with the Foeder
Drinkers with a discerning eye may have noticed a couple interesting-looking wooden containers in the back of Traverse Cit...
Read More >>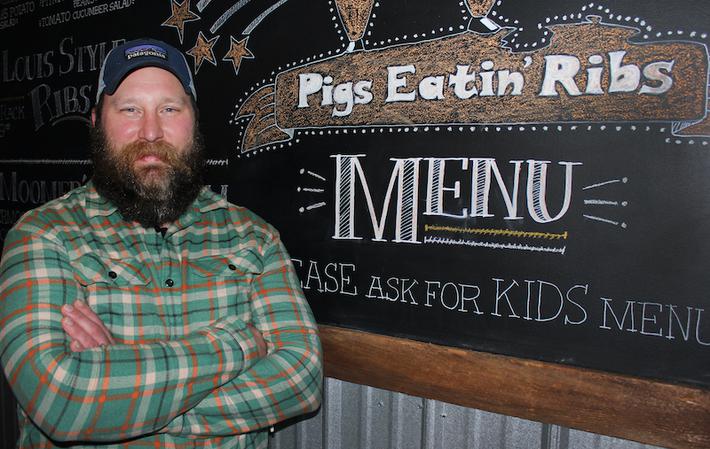 Charlevoix's Pigs Eatin' Ribs
By 2008, Charlevoix Chef Adam Kline had seen and tasted enough. The Northern Michigan food scene had stagnated, he said, i...
Read More >>
↑