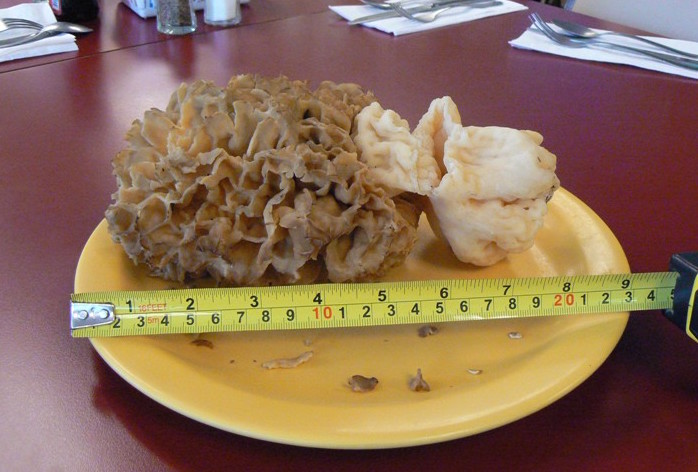 Hunting For Treasure At The Morel Festival
Black gold has already started growing in the forests of northern Michigan in the form of wrinkly, distinctive, flavorful morel mushrooms that are available for a limited time only each year. They arrive just in time to be celebrated at the National Morel Mushroom Festival in Boyne City, an annual fungi fête in their honor.

"It's been a little cool so far this year, but people are definitely finding the black ones already," confirmed Tony Williams, co–owner of Freshwater Studio in Boyne City along with his wife, singer–songwriter Robin Lee Berry. A local morel mushroom expert, Williams assists with the festival every year and also hosts a morel seminar. He can't really help it; the mushrooms are in his blood. Picking morels has been a family affair ever since his grandfather arrived in Boyne City in the late 1800s to work as a logger and married a French–Indian girl who taught him how to find the savory mushrooms in the wild.

Mushroom Season
Morels, also known as morchella, are edible mushrooms with an unforgettable earthy flavor and unique look, with honeycomb tops and three different color variations. "The black ones come up first every year; you'll find those around the mature poplar trees," Williams explained. "Then you hit crossover season, where you're finding both black and white morels. That's a great time to look in old apple orchards. The season wraps up with white morels, and you'll find the biggest of those at the very end of the season."
Morels, Williams added, are all about the weather. Like any other mushroom, they grow in warm, damp, dark locations. "We've been getting some rain, so we're good there," Williams said. "Now we just need some warmth. But overall, it looks like we're cruising into a good morel season this year."
Morels, as you've probably determined, are in limited supply, so as more people discover them, the more expensive they become. "This has changed a lot since the festival started 50 years ago, since the foodies really started grabbing onto them," Williams said.

Morel Cuisine
Growing up, Williams' family picked and ate large buckets of morels every spring, sautéed in butter and piled high on their plates. As the morels' cache grew by leaps and bounds, chefs began incorporating them into nearly every kind of cuisine, from morel mushroom pizza to dishes like morel tartlets, morel mushroom risotto cake, morel chicken brie and more – some chefs have even attempted morel ice cream. Those are just a few examples of the inventive dishes you'll find at one of the Morel Mushroom Festival's most popular events, Taste of Morels. With different dishes appearing every year (and an equally long line of people waiting to try them), this food sampling shows off the mushroom's versatility as presented by local restaurants.

Morels show up in other forms at the festival, too. They're printed onto clothing, carved into souvenirs and drawn as artwork. The festival's craft show is one of Pam Chipman's favorite events each year. The festival chairperson, she enthused about the many morel–themed items visitors can buy. "Our craft show runs all weekend, and there are so many neat things," she said. "One guy makes the most beautiful carved wooden walking sticks with morels on them; another hand carves wooden spoons, also with morels on them. You'll find t–shirts, jewelry, mushroom–picking guidebooks – if you're interested in morels, this is the place to find not only the mushrooms but also any kind of morel souvenir you could possibly want."

Fellow Fungi
It's also a place to hang out over the weekend with fellow morel fans. In addition to the big national mushroom hunt starting Saturday at 8am sharp, you'll find a 5K run, a morel breakfast and a carnival that will run through the weekend. Thursday night will kick off the Craft Beer Block Party, the festival's newest event, which brings microbrews together with the morels and live music, this year from funky jam band the Galactic Sherpas. Also performing over the weekend will be The Vintage, a classic '60s rock band from Detroit; local acoustic outfit Project 6; and popular Michigan rocker Scarkasm, quaintly referred to by Chipman as "a local boy's band."

But after a late night of dancing, you'd better get some rest, because the morel hunting is a big deal and mushroom hunters get started early. "People love to come here and experience the fun of picking morels. Morel hunting is essentially treasure hunting," said Williams. "You know, if you watch all these reality TV shows that everyone loves, they're all about treasure hunting, whether it's for gold or crabs or those American Pickers finding their own kind of treasure. And that's really what morels are – a wild treasure that you can't buy in stores."

The 57th National Morel Mushroom Festival will take place May 18–21. For a complete schedule of events and more information, visit bcmorelfestival.com.
Trending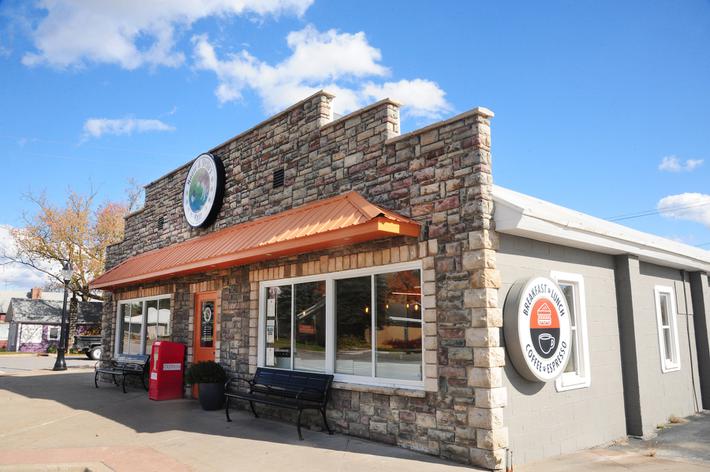 Kalkaska's Moose & Stella's
Dan Bloomquist and his wife, Evamarie, bought Breakfast & Burger Express in downtown Kalkaska at a great time: Decembe...
Read More >>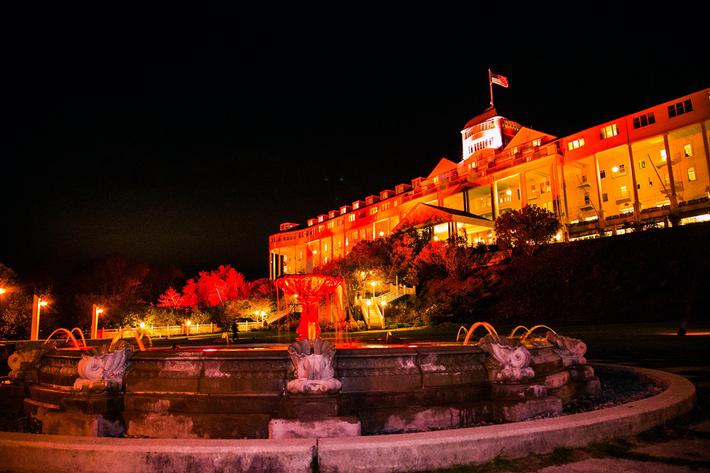 Halloween Rising
While the pandemic continues to impact lives and prevent mass gatherings, some Halloween events Up North, much like your a...
Read More >>
Hope and Vote
With mail-in voting well underway for many, and a trip to the polls just days away for many more, the gravity of the outco...
Read More >>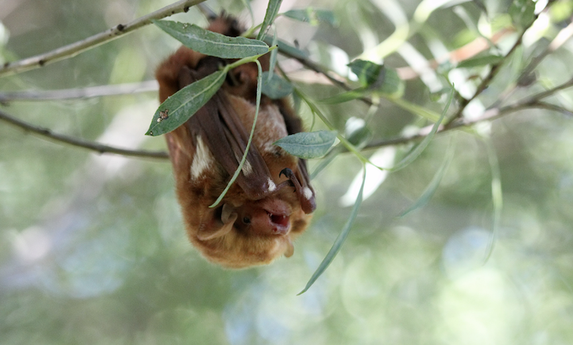 A Nightmare for Michigan Bats?
If you're seeing more decorative bats this Halloween than you saw of their live counterparts this summer, there&rsqu...
Read More >>
↑