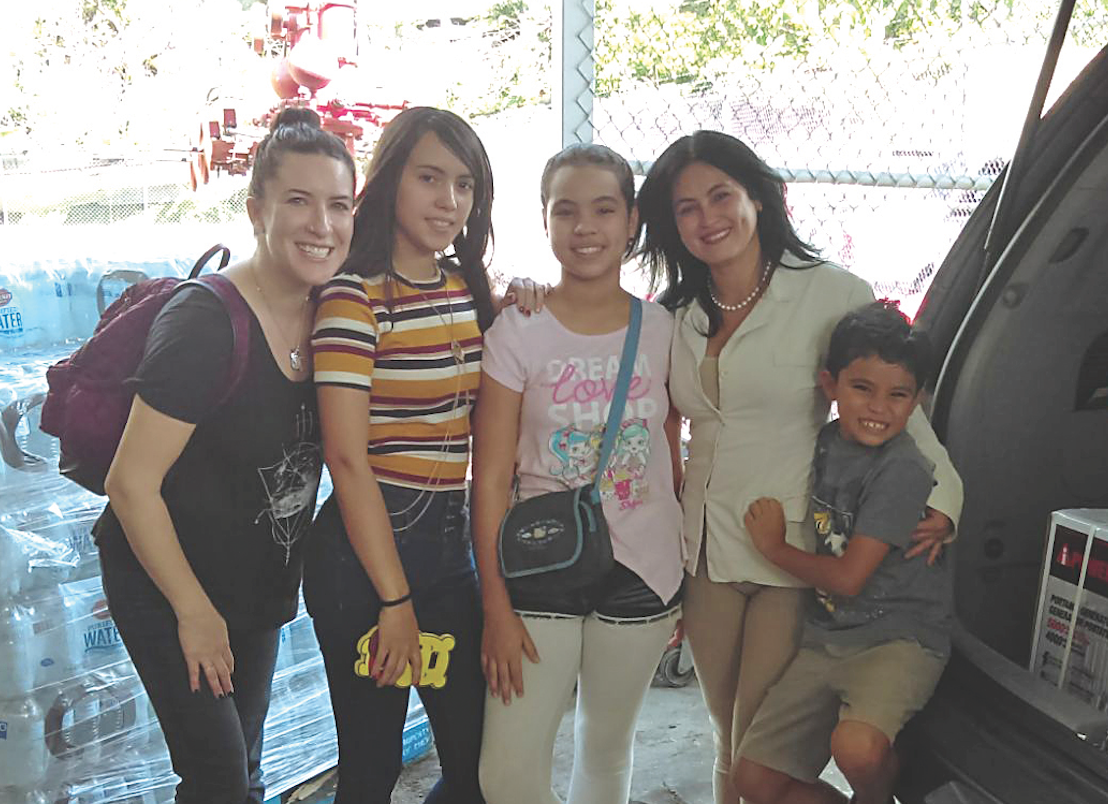 Hurricane Maria is Gone; Hurricane Miriam Hasn't Quit
Musician's efforts to help home country continue
For Miriam Pico, the destruction Hurricane Maria wrought on Puerto Rico was personal. The Traverse City-based singer-songwriter was born there and spent the first two years of her life in Puerto Rico.
Though she's lived in Traverse City since age four, Pico still sees the island as a homeland. "I still have a ton of family members [there]. It's my home, my people, my culture. I've gone back many times to visit."
When Hurricane Maria hit the U.S. territory last September, it devastated not only homes and businesses but also the island's infrastructure. Now, some eight months later, there are still people living without electricity, clean water, or adequate housing. "I've been there three times since September," said Pico. Each time she has taken supplies and/or purchased goods there to give.
"I initially began by sending boxes of supplies," said Pico, including batteries, diapers, baby food, and clean water. When she sent one box to her aunt, and it never arrived, she decided to go herself.
She has concentrated her efforts on areas outside of the main cities, such as the town of Yabucoa. "Seventy-five percent (of homes) still didn't have electricity" when she was last there in April, she said. "It's a poor area. They couldn't afford generators. We took money donated from Traverse City to buy some more generators."
Pico said getting the economy going again while helping those still in need is a key consideration. She worked with Traverse City resident Alberto Morcote, who connected her with a store in Puerto Rico that sold generators and supplies. Because the store owners were friends of his, he was able to get them the goods at a reduced price.
Her three trips to Puerto Rico since the hurricane were all about relief efforts. And she's not been alone. "The first time, in November, I went with husband-and-wife team Jamie Kramer and Morgan Burke-Byers. We wanted to see the conditions for ourselves and be able to tell people what we saw after a week of volunteering," Burke-Byers created a 15-minute documentary of their trip.
"The second time I went was in January, with my three children, which is when we bought the first batch of generators and delivered suitcases full of insulin and medical supplies. The third time I went was this April, with Jenn Hicks, Ashlee Duddles, and Ruthy Kirwan, three girlfriends of mine. We delivered more medical supplies, purchased more generators, delivered more donation money to those in need and volunteered with The Sato Project, an organization that gets homeless dogs off the streets, vaccinated, spayed/neutered, and sent to the USA for adoption."
Pico said while the original death toll was small — only 64 people were reported to have died — the actual number is much higher. Her assertion is backed up by research conducted by Alexis Santos, director of graduate studies in applied demography at Pennsylvania State University. He says there were approximately 1,000 more deaths on the island in the month after Maria than in previous years.
Santos and his team looked at the relative amount of deaths in post-storm 2017 as compared to 2016 and found a 45 percent rise in deaths that occurred in nursing homes, and a similar 41 percent rise in emergency room deaths. The researchers also examined specific causes of death, noting a 47 percent rise in sepsis-related deaths in September 2017 compared to September 2016. And that is just one month's data.

More recently, another study, one conducted by a dozen doctors and recently published in the New England Journal of Medicine, put the death toll at more than 4,600. Pico said those deaths are a result of a lack of electricity for air conditioning (temperatures are routinely in the 80s year-round, and 90 degrees is not uncommon) or from a lack of clean water, forcing residents to gather water from potentially polluted rivers and streams.
She said when she would land or take off, she was amazed and appalled to see all the blue tarps still affixed to homes where they had not yet been able to replace their roofs. "I'm super worried. I think about it all the time. I'm worried about the people there," said Pico.
Pico said on one of her flights back she ended up meeting some native Puerto Ricans who were moving to Traverse City. Their homes and livelihoods were gone, and they had been recruited by a Traverse City company that provides housekeepers and custodial services to local businesses. "They had lost everything and needed a new start. And now they're here in our little town."
She said the community has rallied around her efforts. "[Musician] Jeff Haas was a major supporter. Every show I did with him, it was his idea to do it as a relief effort," she said. Pico has numerous solo shows and gigs with keyboardist David Chown scheduled this summer, as well as with her husband, Ryan Younce, as a guest of the Younce Guitar Duo. She continues to offer "Little Bird with Miss Miriam," her music and movement class for kids at The Beat Lab on Cass Street in Traverse City. She earmarks all the tips from her performances for her Puerto Rico relief efforts.
With all the summer activities and shows, she doesn't anticipate another trip to Puerto Rico for a few months, but she is still collecting money for relief efforts. Those interested in donating money can send a check to the Justice and Peace Advocacy Center, PO Box 901, Traverse City 49685, and put "Puerto Rico Relief" in the memo.

The Justice and Peace Advocacy Center is a non-profit run by Pico's mother, Gladys Munoz, and Fr. Wayne Dziekan of the Diocese of Gaylord. While its main goal is serving the migrant worker population, its broader mission is to serve the low-income community at large in northern Michigan. Now, with Pico's efforts, it is also including Puerto Rico relief efforts.
Pictured above: Some of the 21 recipients of a generator in Puerto Rico. She had been without power for seven months.
Trending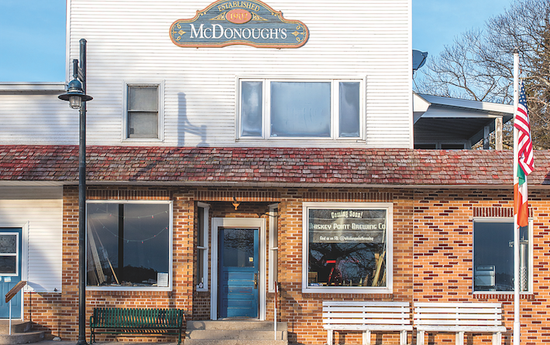 Welcome to Michigan's Most Remote Brewery
After years of planning and honing his beer-making skills, this spring, Patrick McGinnity plans to open Beaver Island's first microbrewery. Opening a craft brewery is challenging. Opening one on a remote island in Lake Michigan that's either a 15-minute plane ride or a two-and-a-half-hour ferry ride from ...
Read More >>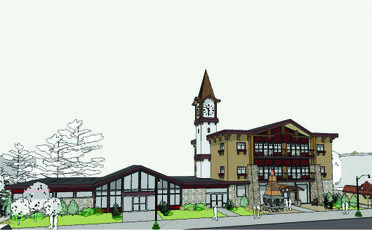 Gaylord: A boomtown Up North
Gaylord native Gary Scott had moved to Indiana, where he and some partners started a business to invest in distressed properties. He was talking to a banker in Detroit about real estate in Bloomington when he asked what kind of deals might be available in northern Michigan. ...
Read More >>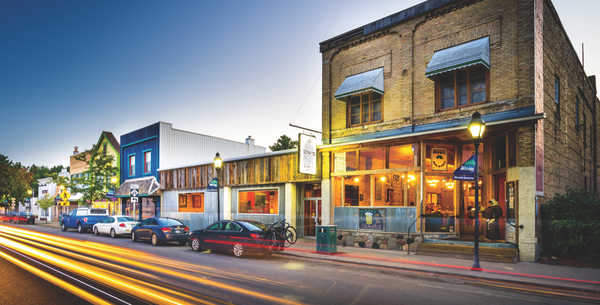 Small Up North Towns on the Rise
Spotlight on Bellaire (pictured)Seems Traverse City isn't the only place in the region making those "Best of" lists. The Antrim County hamlet of Bellaire was recently named to the list of Best Lakeside Towns in the U.S. by Country Living Magazine, alongside the likes of Vergennes, Vermont, Greenville, ...
Read More >>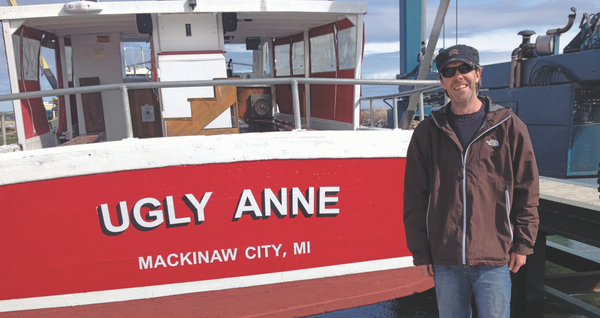 A Wicked Cool Ride Around the Straits
You expect to see boats around Mackinac Island in summer. Sailboats, power boats, cruisers, and the ubiquitous ferries that run residents and guests back and forth across the Straits of Mackinac, sure. But there's a more unusual vessel visible these days — an all-wooden Down East lobster ...
Read More >>
↑