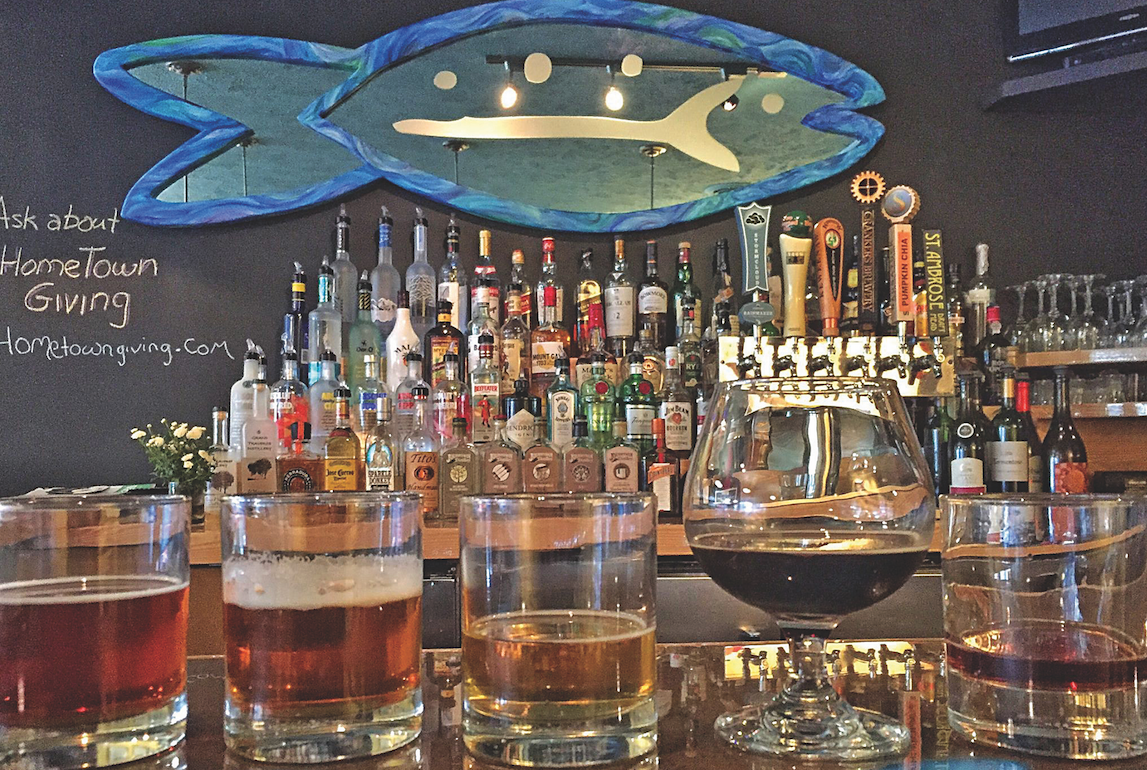 If the Day Ends in "Y" ...
Frankfort Beer Week
Brian Confer has had some crazy ideas. There was the one where he turned from his successful gig as a photographer to brewing beer for a living. Then there was the time he enlisted an entire town to tout the virtues of beer.
Welcome to the Fourth Annual Frankfort Beer Week. Stormcloud Brewing Company, owned by Confer and his business partner Rick Schmitt, is ground zero, but you'll also find beer-related events at restaurants, the theater (owned by Schmitt and his wife with another couple), even the library and bookstore.
The idea stemmed in part from conversations Confer had with the executive director of San Francisco Beer Week, who would stop in at Stormcloud when visiting.
"I said I wanted to start Frankfort Beer Week," said Confer, "kind of as a joke."
While beer weeks tend to be in big cities with many breweries, the more Confer thought about it, the more serious he got.
"I said it out loud, and then thought why not?" he said.
Though Stormcloud is the only brewery in the immediate vicinity, he figured there were plenty of other businesses that would embrace the idea.
"That small size is part of the appeal," he said. "We wanted to get as many businesses to participate and throw together a roster of events."
Turns out he was right. Workshops, special events, even a parade are on tap. Retailers like Hull's of Frankfort and Crystal Lake Adventure Sports will offer beer-themed specials. Area restaurants such as the Cabbage Shed, Mayfair Tavern, Dinghy's Restaurant & Bar, The Manitou and Cru Cellars jumped onboard, offering food-beer pairings and beer-infused dishes that feature not only Stormcloud brews but beer from other Michigan brewers. Coffee shop Petals & Perks will craft stout-infused brownies and waffles.
Those latter ideas are music to Confer's ears, as he said that was one of the things he most wanted to see happen. He says Stormcloud beers are made to enhance food, and he's especially pleased about the ways in which eateries are embracing Frankfort Beer Week.
"It's a way to highlight great local food," he said. "We didn't want to just make it about us."
Frankfort Beer Week Highlights
The Cloudvitational Beer Dinner at Chimney Corners Resort; Oct. 9, 6:30pm
Guests will enjoy a multi-course meal with each dish prepared by a prominent northern Michigan chef and paired with a specific beer brewed by Stormcloud. This year's roster of chefs includes Mike Fradette of Bradley's Pub & Grille (Interlochen); Simon Joseph of Roaming Harvest and Gaijin (Traverse City); Joe Meyers of Stormcloud; Adam Raupp and Devin Shaw of Mission Table (Old Mission Peninsula); Andrew Schudlich of Epicure Catering & Cherry Basket Farm (Omena); Steve Tebo of Chimney Corners Resort (Frankfort) and Katy Viswat of 7 Monks Taproom (Traverse City/Boyne City).
"The Cloudvitational is a one-of-its-kind beer and food event in northern Michigan," says Chimney Corners' Resort Operations Manager Lisa Schroeder-Confer. "Last year's Cloudvitational sold out very quickly and we're looking forward to another successful kick-off to Frankfort Beer Week with this year's dinner."
Tickets are $80 per person. They are only available online and must be reserved in advance. Chimney Corners and Stormcloud will make a donation on behalf of the event to the Benzie County Council on Aging's Meals on Wheels program.
State of Michigan Hops and Grains Presentation; Oct. 10, 7pm, Garden Theatre
A panel of experts will discuss the hops and grain industries in Michigan. Rob Sirrine, educator for Michigan State University (MSU) Extension; Dean Baas of MSU's W.K. Kellogg Biological Station at Hickory Corners; and Sarah and Richard Anderson, co-owners of Iron Fish Distillery in Thompsonville will lead a discussion of the current state of the hop and grain growing industry in Michigan. The presentation will include tastings of beers brewed with 100 percent Michigan grown hops.
Pint a Picture at Stormcloud Brewing Company; Oct. 11, 5:30pm
Participants can enjoy a brew (or two) while learning how to paint an abstract composition. No experience necessary. Instruction by Brian Iler, associate director of Oliver Art Center in Frankfort. Admission is $35.
Beer and French Fries Pairing Workshop at FrankZ; Oct. 13, 7:15pm
This first-time event features award-winning French fry creations from Frankfort restaurant FrankZ and a handful of Belgian-inspired ales. It will be led by Stormcloud's Beer Education Coordinator Charla Burgess. This workshop is a great opportunity to learn what works and why when pairing the unique flavor combinations of beer and French fries. Organizers call it "hands-on beer education at its finest."
Fall Festival in Frankfort, Frankfort Open Space Park, Oct. 14, 11am-4pm
The parade and Mutt March kicks off at 11am, and there will be free wagon rides, a giant pumpkin competition, helicopter rides, kids' games and more. The famed Scottville Clown Band will perform. Other events include a pumpkin baking contest, a home-brew competition at Stormcloud, a pie-eating contest, and – naturally – a beer tent. Rumor has it there will be a nearly half-ton pumpkin falling from the sky.
For tickets and more information on Frankfort Beer Week, go to frankfortbeerweek.com.
Trending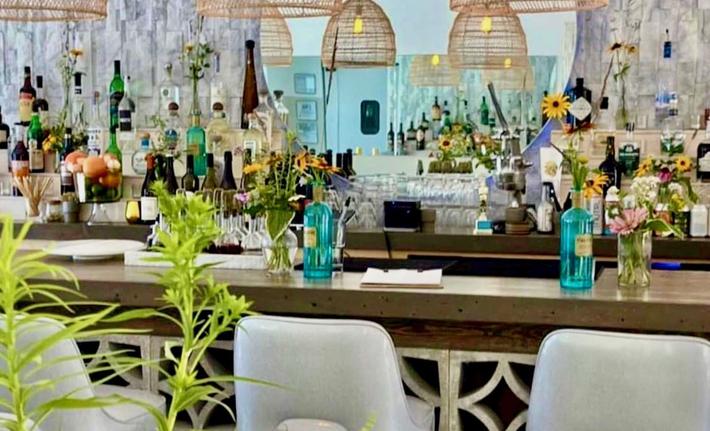 Your Fall Restaurant Guide: Six Spots to Stop for a Bite in Northern Michigan
The weather may be cooling down, but the culinary scene in northern Michigan is heating up. This summer, we explored six n...
Read More >>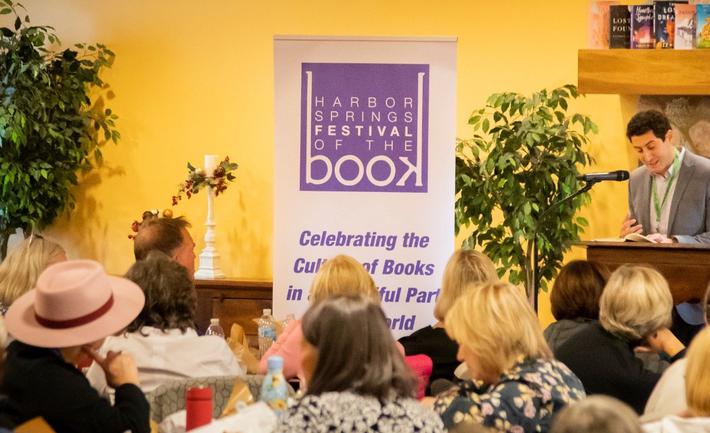 A Weekend of Books
It's a bookish weekend in Petoskey, Bay Harbor, and Harbor Springs! (Be still, our literary hearts!) First up is the...
Read More >>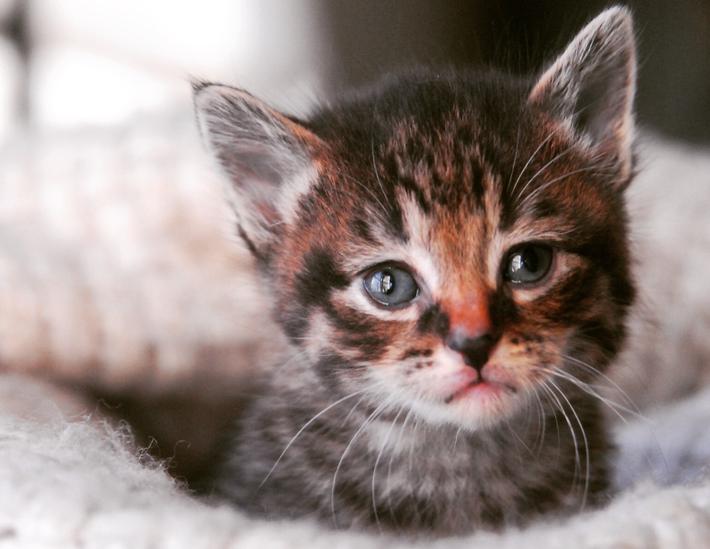 Make Your Pet Famous!
Every fall, Northern Express puts together our Pets Issue, which features stories about our beloved furry friends. As part...
Read More >>

Transformation on the Trail
It's no secret that the Boardman Lake Loop Trail in Traverse City is a popular spot for a stroll. And after a summer...
Read More >>