If They Only Had an App …
A USA Today grant could help a local nonprofit connect volunteers directly to needs.
Spark in the Dark is hoping to provide more than just a spark. Hopefully it'll ignite a blazing fire — if it can secure an ACT grant through USA Today. The local nonprofit is vying with other organizations from around the country for part of $2 million in grant monies.
But to qualify, it needs to raise at least $3,000 between now and April 12, through the crowd-funding site Crowdrise.

Spark in the Dark, launched by Abagail Byar, connects people in need to people and organizations that are able to help. It runs simply now — as a private Facebook group. But the "transformative project" it's seeking grant money for is to develop a phone app for its constituents, which would enable it to expand and to become more efficient. As of this writing, Spark in the Dark stands at $845 in pledged crowdfunds. It has until April 12 to make it to the $3,000 level to get to the next phase.

Spark in the Dark grew out of conversations Byar found herself in the midst of during Bible study. One side of her, two people were talking about their desire to volunteer but their dissatisfaction with their efforts to do so; they'd spent hours training, which had ultimately led nowhere. On the other side, a young woman who had just come out of an abusive situation and moved into a place of her own was talking with an older woman who offered her a bedroom set, which she had never gotten around to selling, that was collecting dust in her garage.

"I had a dream that night and thought I could connect people," said Byar. She contacted 25 people she knew who had a need, and another 25 who could help people, and created a Facebook group. To her surprise, by the next morning, the group had attracted over 350 people.

That was 2015. Since then it has grown to over 9,000 members who serve within a 60-mile radius around Traverse City; most of its members are from Traverse City, Kalkaska, Cadillac, Interlochen and Fife Lake.

Spark in the Dark works like to Craigslist or the local yard sale sites you see on Facebook. People are able to post their needs, and individuals within the Spark in the Dark community can offer help.
"For example, we had an elderly woman whose refrigerator quit working in the middle of the night. By the time she noticed, most of the food had spoiled. Her caretaker posted on our group asking if anyone had a spare refrigerator and explained the situation. Within six hours, not only did somebody donate and deliver a refrigerator, but multiple other members offered up food to refill her fridge," said Byar.

In addition, people are able to post items they have to give within the community as well. "For example, say you're redoing your living room and decide you would like to purchase a new sofa. You could make a post stating that you would like to give away your current sofa to someone in need and people are able to comment and set up a pick-up time."

Since gaining its 501(c)3 status in 2017, Spark in the Dark has connected 25,000 situations to solutions. Byar credits the other two administrators, Jenn Donohue and Jennifer Morneau, for keeping things moving efficiently and effectively. "They are the unsung heroes of the group," she said.

While being on Facebook give Spark in the Dark visibility, it also means it is not feasible to scale its model due to the amount of manual labor and time it takes to keep the group running smoothly.
"In addition, if Facebook decides to change algorithms or remove groups, all of the incredible work the community has done for one another comes to a screeching halt and disappears," she said.

Byar said utilizing a phone application will offer several advantages. "Facebook is becoming inefficient. You've got to scroll and scroll to find anything. With a phone application, we can better organize our needs and donations," she said.

It will also help to organize by zip code. With a service area running from Charlevoix to Gaylord to Cadillac with Traverse City as its nexus, people may be two hours away from one another. "This way we'll be able to find and help people more quickly."

That's a key consideration for any possible expansion. While other cities across the state and across the country have contacted the group about setting up their own Spark in the Dark, creating a Facebook group in a larger city would be so inefficient as to render it unusable.

Byar said the phone app would also be self-sustaining, as Spark in the Dark would be reimbursed for providing current data to other non-profits or grant-making organizations.

Until then, just a couple thousand dollars in donations are all that are standing between Spark in the Dark and one of 16 grants that will be presented to the winning organizations: three at $100,000, seven at $50,000 and six at $25,000.There are also a few $25,000 operating grants the qualifying nonprofits may be considered for. For more information, go to SparkintheDark.org, visit it on Facebook or go directly to the funding site here.
Trending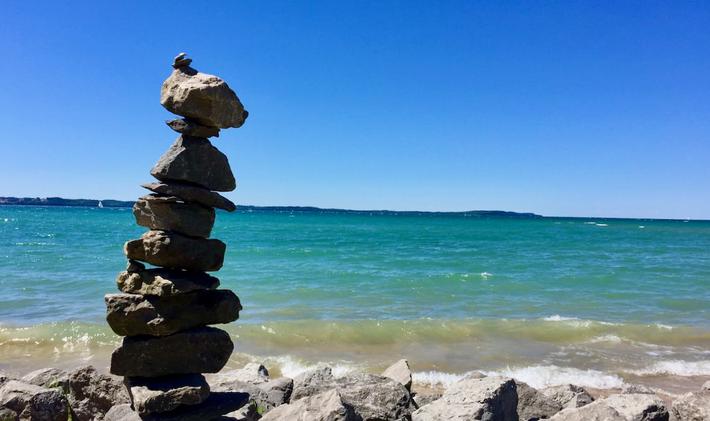 How Healthy Are Our Waters? Experts Weigh in on the Well-being of NoMi Waterways
We're all about to be waist deep in the busy summer season, and for many of us, it's also time to get waist de...
Read More >>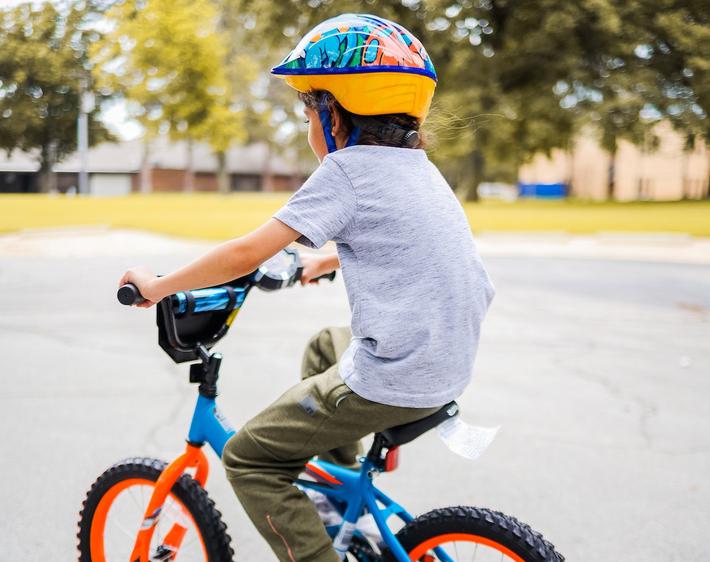 A Bike Extravaganza for the Kiddos
This event is brand new to northern Michigan: The Lynn Duse Memorial Kids' Bike Fest. Duse, the longtime Petoskey bu...
Read More >>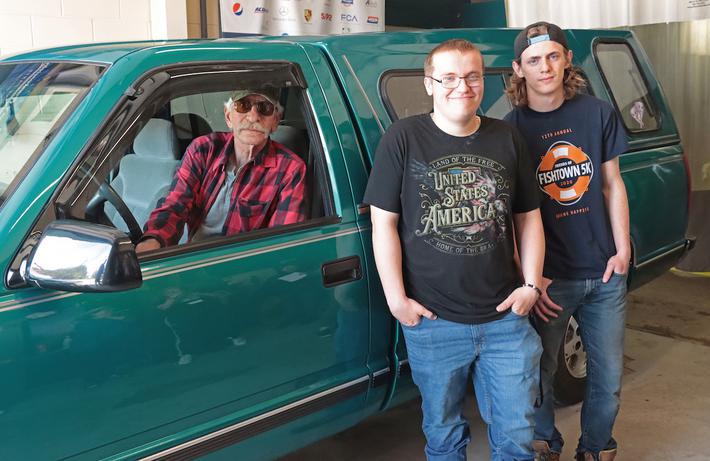 A Year-Long Restoration Complete
When a deadly tornado hit Gaylord last May, it left a trail of destruction to people's homes, businesses, and proper...
Read More >>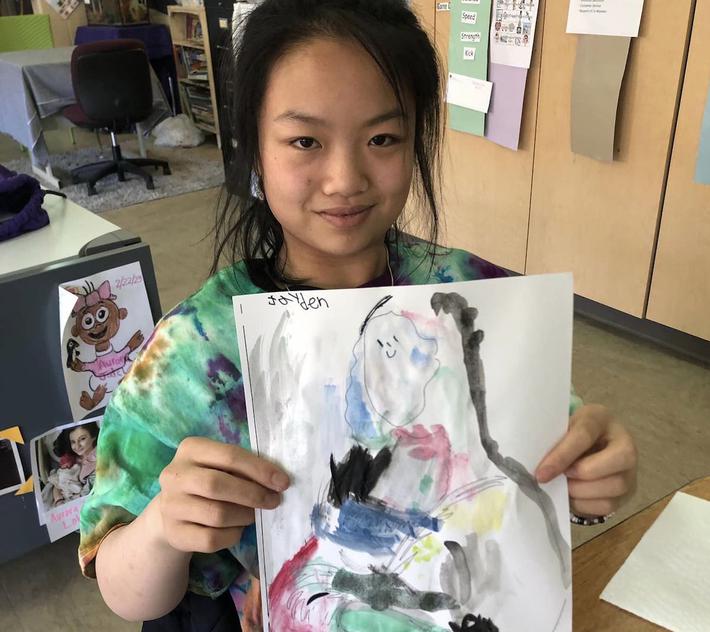 Investing in Local DEI Efforts
The Grand Traverse Regional Community Foundation announced it has awarded $11,000 from its Diversity Equity Inclusion (DEI...
Read More >>