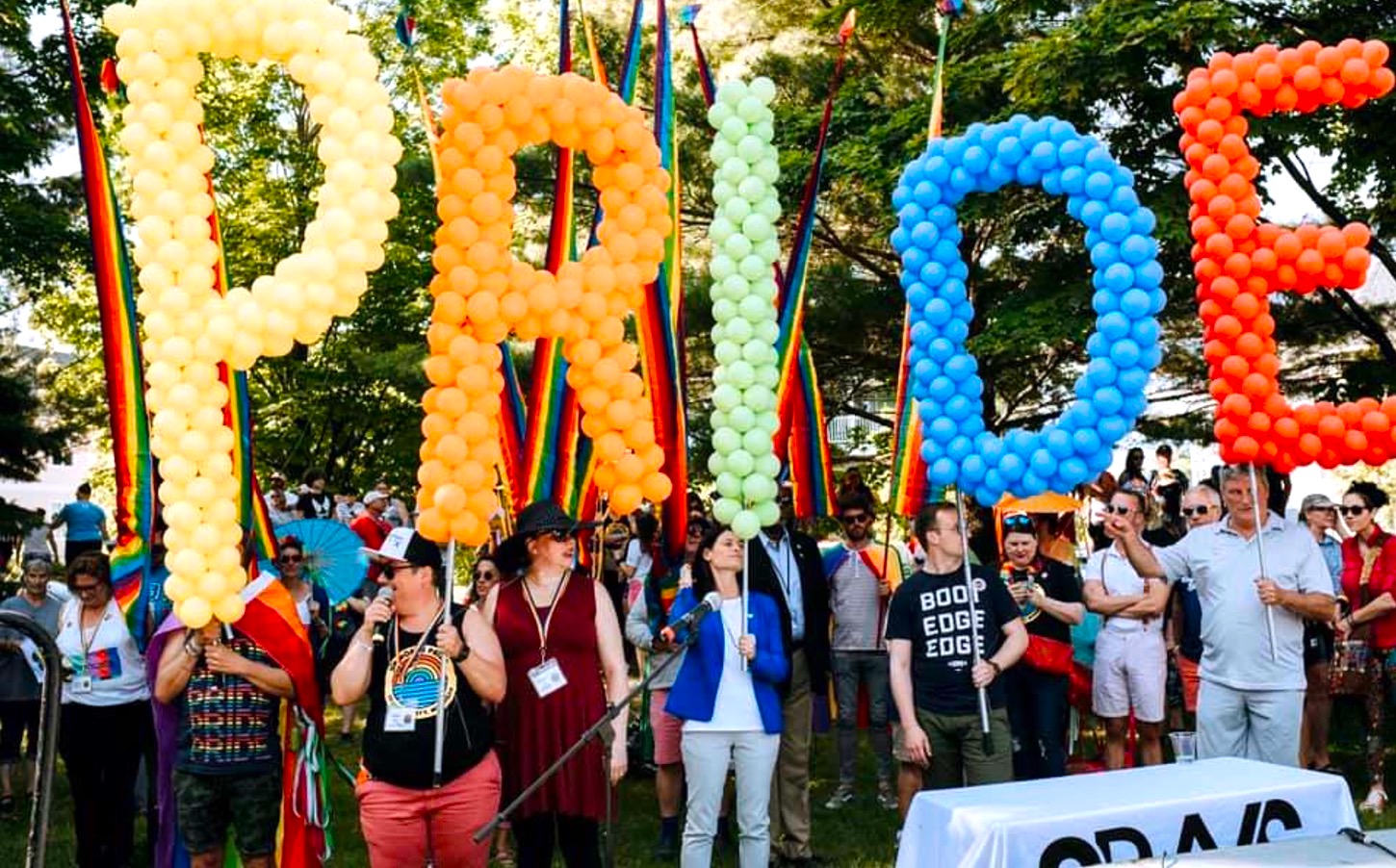 In The Name Of Love: Up North Pride Week Coming October 13
In the past, the month of June was a beacon for queer people everywhere as shops, streets and social media pages fill up with rainbows for Pride month … but in 2020 everything paused.
This year, Traverse City's beloved Up North Pride celebration has been moved to October to keep queers and allies healthy and safe, with plenty of time for COVID vaccinations. The event will be a festive, fun-packed week starting Wednesday, Oct. 13 and wrapping up with the Big Gay Brunch on Oct. 17.
Up North Pride organizers have been working hard to celebrate Traverse City's queer community with a beautiful celebration of love that no pandemic could squash. Every event will be bursting with energy, but these are our three must-do events of the week.

Visibility March
Whether you're watching from your window or parading down the street, the Visibility March at 5:30pm on Saturday, Oct. 16 will be impossible to miss. Vibrant colors of the rainbow queer flag will soar down Front Street from F&M Park to the Open Space as the Traverse City Symphony Orchestra plays music. People of all ages and identities are encouraged to join the love parade on bikes, wheelchairs, skateboards, scooters or on foot. For allies, closeted queers and open members alike, this event will be an inclusive celebration of the diverse LGBTQ+ community in Traverse City. Bring yourself, your kindness and all the rainbows you can find!
Pride Picnic
Fuel up for the parade at the Pride Picnic at F&M Park from 1-4pm on Saturday, Oct. 16! This is a BYOB (bring your own blanket) event with food and drink for purchase. With live music and various activities for families, this picnic will be a calm precursor to the parade and other events. Gather with members and allies of the Traverse City LGBTQ+ community to share love, pride and delicious food in celebration of our diverse community. The march will start at the same park shortly after, making it easy to participate in the parade!
Comedy Show
Some of the funniest comedians are borne from the LGBTQ+ experience, so the three nationally recognized queer comedians Kristin Key, Arlo Weierhauser and Brooklyn Jones will be performing at Short's Brewing Co. in Elk Rapids at 8pm on Friday, Oct. 15 will be a 90-minute event you can't miss.
About the performers:
Kristin Key is a musical comedian, combining crossover talents to give creatively hilarious comedy shows. On top of hosting her own podcast and starring in various shows and specials, Key tours regularly across the United States. Her show will be cheery, upbeat and funny.
Arlo Weierhauser brings a different type of comedy show with truth-bombs-turned-jokes. Their history lies in acting, most recently starring in the 2020 movie "Timmy Failure: Mistakes Were Made." As the coach of their own shows, Weierhauser keeps audiences engaged with witty remarks on relevant topics, finding humor in everything.
Brooklyn Jones, our only P.O.C. comedian, started her career in entertainment as a rapper from New York. She won BET's "106 & Park" music video show twice at the beginning of her career as a rapper. As her focus shifted from music to comedy, she made song parodies of Beyoncé's "Drunk in Love" called "Chunky Love" and Iggy Azalea's "Fancy" called "Lazy." She soon moved to Los Angeles where her comedy career grew exponentially.
For comedy show tickets and schedule, visit upnorthpride.com.

Comedian Brooklyn Jones Performing for Up North Pride
Despite Brooklyn Jones' East Coast roots, she has only visited Michigan once when she was young.
With her big city history and various accolades including being named "Funniest Female Comedian" at the Pasadena, California-based Ice House Comedy Club and being featured on Oprah Winfrey Network's "Flex & Shanice" show, Traverse City is on the smaller side of her normal venues.
She was introduced to the northern Michigan town through fellow performer Kristin Key and says she expects a fun and energetic crowd.
Though Pride events typically take place in June, Jones isn't concerned about the October date. "We're proud all year, so it doesn't really matter," she explains through a Zoom call from California. "We shouldn't hold our pride for just one month."
October is an especially fun month for Pride, Jones points out, because Halloween is her favorite holiday and fall her favorite season."The more festivities the better!" she says.
Jones says she feels she empowered by being queer. "The most empowering part of being queer is just living my truth and not caring what other people think," she says.
Through her comedic platform she can share that confidence and inspire others to do the same.
Along with nationally recognized queer comedians Kristin Key and Arlo Weierhauser, Brooklyn Jones will be performing a 90-minute show at Short's Brewing Co. in Elk Rapids at 8pm. Tickets are $20 and available at upnorthpride.com/ticketed-events/comedynight.

Trending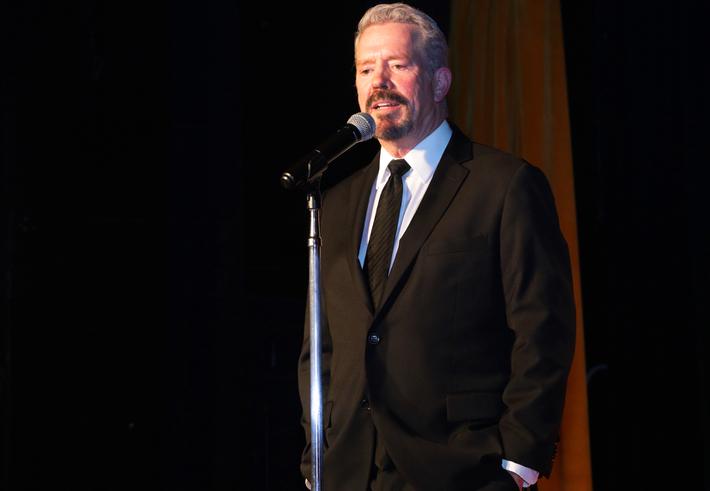 Bob Phillips Brings It to TC
When you're one in a crew of eight Catholic kids, it's imperative that you find your spot. For seasoned stand...
Read More >>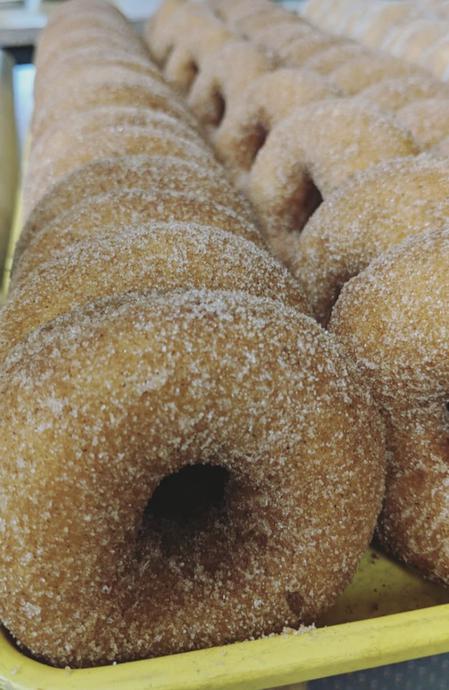 Gallagher's Farm Market Donuts
We're not much for pumpkin spice lattes, but we do have our own seasonal cravings, and these little round wonders ca...
Read More >>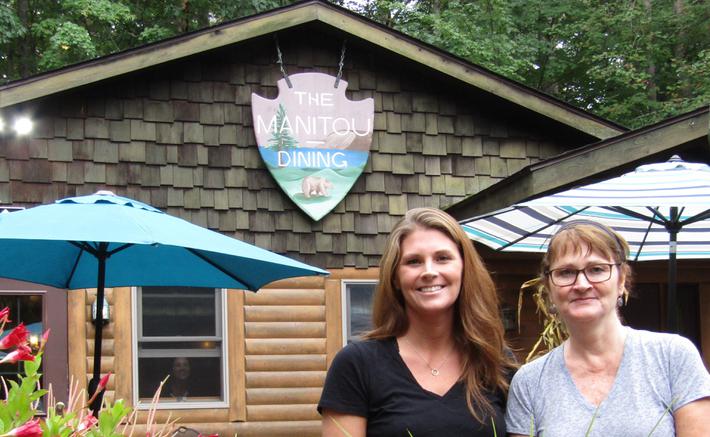 All In The Family
It started life as a common northern Michigan resort cabin, but over the years it's been transformed into one of Benzie Co...
Read More >>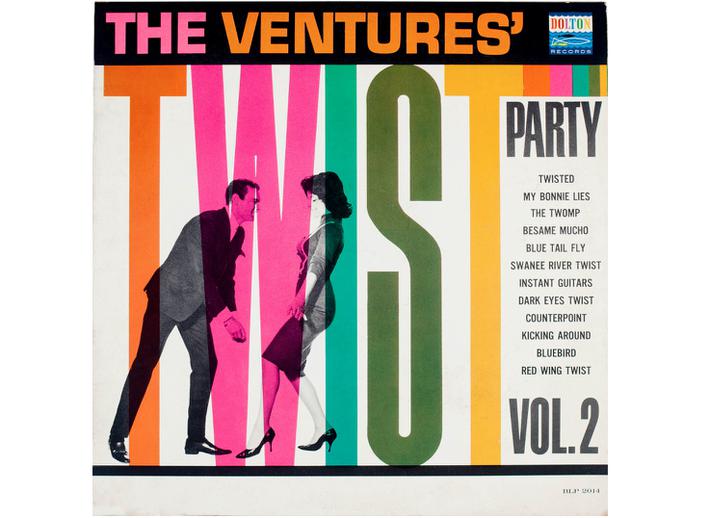 One For The "Record" Books
Let's dance. That's the invitation that authors Janet Borgerson and Jonathan Schroeder are extending to...
Read More >>
↑