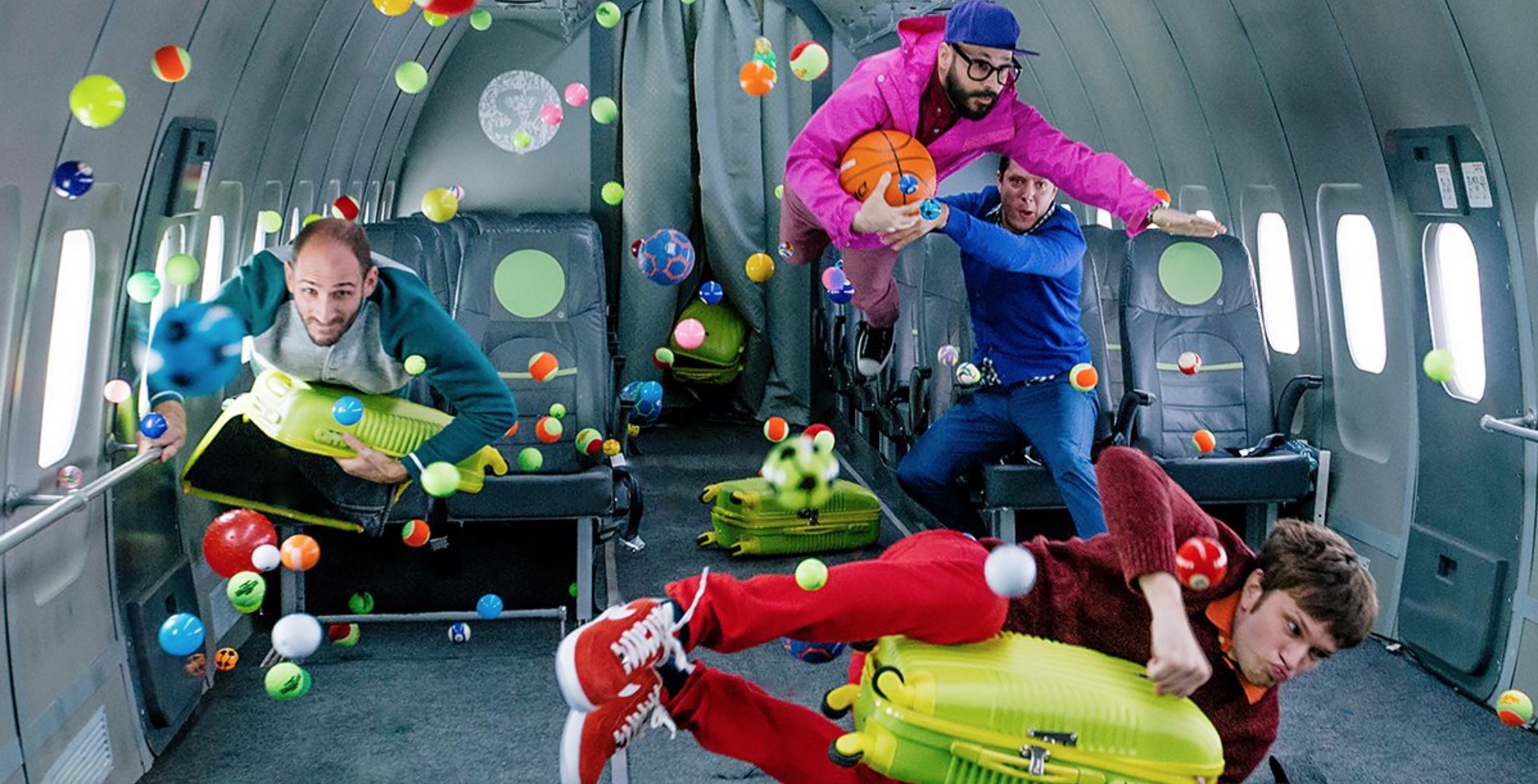 Interlochen Inspirations and a Suitcase of Dreams: Meet OK Go
Touring musicians know how to pack a suitcase; it's the actual packing part that's difficult. That's the first topic that comes up when talking to Damian Kulash, the lead singer/guitarist for the Chicago-founded, Interlochen-educated (well, half of them, anyway), Los Angeles-based band OK Go, known for their ridiculously catchy indie-pop songs and innovative music videos, the latter of which play with perspective, science, and choreography.

The band — Kulash, Andy Ross on guitar and keyboards, Dan Konopka on drums, and Tim Nordwind on bass (all the bandmates sing harmonies) — is heading out on what Kulash calls a non-traditional tour this summer: Instead of a solid schedule of dates, OK Go is hopping around a bit, with a packed schedule in June, less so by August, and then even more of a diversion from the norm in the fall. But more about that later. Kulash is all packed for the trek, we presume?

"Uh, well … no," he said. "I've been packing for so much of my adult life with this band that, by now — well, you'd think that would make me a faster packer, but it really just means that I do it super last minute because I'm so blasé about it."

The effort that he doesn't put into packing is easily used up by all of the other projects with which he and the band stay busy. For those unfamiliar, you'll want to check out OK Go's singles, catchy slices of pop that mesmerize college and indie-rock radio: "Get Over It," "A Million Ways, "Upside Down and Inside Out," and "I Won't Let You Down" are just a few.

And then there are those music videos: effervescent short clips that showcase the band's interest in bending visual limitations, bright with color and full of filming challenges in which they often do the entire video in one take. The band is so inventive, it was even invited to do a TED talk earlier this year about its creative process.

The members are constantly throwing ideas around, which has resulted in several carefully-choreographed extravaganzas, including one in a Russian zero-gravity aircraft, and another on a giant set inspired by Rube Goldberg, the vintage cartoonist known for his elaborate inventions. The video for OK Go's single "Here It Goes Again," shot entirely on four treadmills (and choreographed by Kulash's sister, Trish Sie, another Interlochen alum), won a Grammy Award for best music video.

In the band's TED talk, OK Go members spoke of how they've developed an environment for themselves that opens them up to those ideas. But with so many possibilities always floating among them, how do they choose?

"That's a good question." Kulash said. "I think we pick ones to work on through some semi-conscious calculus of how excited we are about it, how capable we feel of approaching it, and how realistic the opportunity seems. It feels a lot like choosing the classes you're going to take in school, which change as you go — or figuring out what your passion is, which may be one thing one year, and another thing entirely five years later."

School — specifically Interlochen — was a big part of OK Go's foundation. Kulash and Nordwind met as students at Interlochen's Arts Camp in 1987; they were both 11 years old. "I was there for violin, and Tim was there for theater," Kulash said. "Later on, he added on choir, and by then I was also doing sculpture and painting. So we covered a lot of creative territory there." After they'd left Interlochen, the friends kept in touch, often sending mixtapes back and forth. Ten years later, they ended up in Chicago, where they started the band that would become OK Go. Their Interlochen experience was crucial to its creation and evolution.

"What was cool about Interlochen is that it was 'our people,'" he said. "Most schools were filled with people that wanted to be cool through, like, their athletic prowess, or the cliques of adolescence, or whatever. But at Interlochen, you were prized for your creativity and your dedication to your craft. So I think you can see the roots of the band in that — we didn't show up to be a rock band, we showed up to make stuff."

Learning the hows and whys of "making stuff" was a bigger deal for Kulash than just the process itself. It was when he first realized that creating was what he wanted to do, and why he now wants to help other people hit that realization.

"I was working on a sculpture project at Interlochen, when I was like 13 years old, and I can't remember exactly what the deal was, but I was trying to solve a conceptual problem with the sculpture and I can remember myself just raging about it," he said. "I had one of those quick, out-of-body moments where you look at yourself and say, What's going on here? And I figured out that the reason I was so angry about it was because I cared so much about it. I find the greatest joys in my life in [creating], and I also find the greatest sorrows in it. But I don't have a choice — I'm compelled to do it."
Interlochen, he said, was the perfect place to do exactly that, and to be around other people who felt the same way. "It was an amazing, amazing place," he said. "My teachers there changed lives."
Kulash said he hasn't been back to campus since his last year there as a student in 1993; returning this summer is a pretty big deal. He and Nordwind are trying to figure out how to mark the occasion via their upcoming performance.

"It's such a specific place to play, and then there's the thing where a lot of the video components we often use in our shows won't work so well in an outdoor amphitheater like Interlochen's because of all the light," he said. "So we'll probably scale it back to put the focus on it being a very musical show — and I know it will be definitely be a very special show."

It also will be a show stuffed with hits. OK Go's most recent album, Hungry Ghosts, was released in 2014, but the band's been busy with video projects, so hasn't recorded much new music since then. Kulash said the members have been writing new songs, but none are ready for public ears just yet, so they'll most likely dig into their extensive back catalogue of music, and might also throw in a few covers. But mostly, he wants to talk to the current generation of Interlochen kids and revisit the place that started this whole ball rolling for him and his bandmates.

"I want to find the exact place where I had that out-of-body revelation about my life. I also want to go to another spot called the Indian Circle, if it still exists — that's where Tim and I used to go to hang out and get away from the other campers and talk about girls," Kulash said. "I'm also excited to see main camp. I mean, I've just got so, so many memories of the place, very intense memories of so many spots on campus. The main question is, how many still exist? I'd guess the place has changed a lot in 25 years."

OK Go's tour will continue through the summer, but fall will bring yet another approach to their performance style. "We're going to be playing a bunch of shows where, instead of being a standard rock show, we're going to do video screenings where we'll play our music videos on a big screen and score them live, so that we're playing along with them," Kulash said. "We now have a lot of fans of all ages, 5 years old to 65 years old, and for a lot of those people, a rock club or even a nice theater aren't really appropriate places for them to be. So we want to do a more friendly version for everyone, where it feels more like film on steroids than a rock 'n' roll show."

But first, there's Interlochen. After he unpacks for the evening, Kulash plans to stroll the cement paths, figure out where he and Nordwind's old haunts were and perhaps even help light a match under another generation of potential rockers.

"I want to know what it's like to go to school at Interlochen now and hopefully be a part of the kind of memories I had there for others," Kulash said. "I mean, I vividly remember seeing Kronos Quartet live in concert while I was at Interlochen. I remember seeing the Pilobolus Dance Theatre. Those were things that literally changed my life. So if we can be anything like that to the generation that's at Interlochen now, that would make me really happy."
OK Go will be in concert at Interlochen Center for the Arts' Kresge Auditorium at 8pm on June 30. For tickets and more information, visit interlochen.org.
A Quartet of OK Go's Most Innovative Videos
(All can be viewed on YouTube)
HERE IT GOES AGAIN
The video that jump-started OK Go's popularity captured the band executing seriously complex choreography atop four treadmills — one per band member — as they hopped from machine to machine in a single take, with nary a missed step. Once they perfected their aerobic ballet, they performed it live at the 2016 MTV Music Awards.
THE WRITING'S ON THE WALL
The guys play with optical illusions in this clip, using mirrors, paint, and objects as they seamlessly transition through two dozen fun-house-style visual tricks. The shoot, filmed in real-time, required eighteen takes before it succeeded.
THIS TOO SHALL PASS
This is OK Go's Rube Goldberg extravaganza, a four-minute single-shot of sequences that included water glasses that played part of the melody, plus props like dominos, rolling wooden balls, flags, paintball guns, and falling musical instruments. Not content with one super-cool video for this song, the band also recorded a second featuring a massive marching band.
UPSIDE DOWN AND INSIDE OUT
The band's most ambitious and colorful music video to date found them in a Russian S7 Airlines reduced-gravity airplane, utilizing the plane's parabolic flight path to do more of their quirky choreography, in zero gravity and complete with props like notebook computers, bouncy balls, paint-filled balloons, and two dancing stewardesses (who were actually trained aerial acrobats).
Trending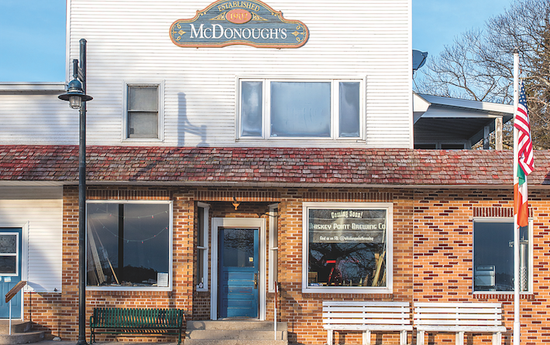 Welcome to Michigan's Most Remote Brewery
After years of planning and honing his beer-making skills, this spring, Patrick McGinnity plans to open Beaver Island&rsqu...
Read More >>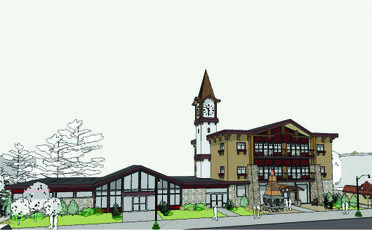 Gaylord: A boomtown Up North
Gaylord native Gary Scott had moved to Indiana, where he and some partners started a business to invest in distressed prop...
Read More >>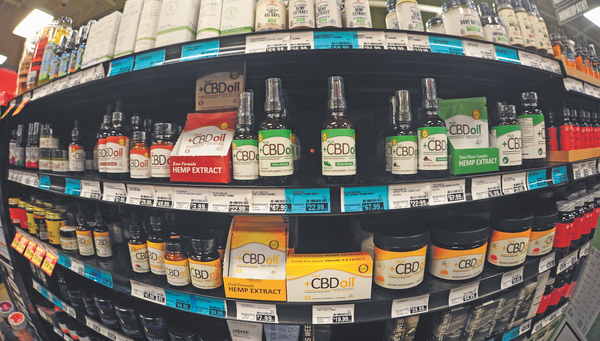 CBD Laws: Dazed and Confused
The sign outside of Family Video in Kalkaska lets drivers know the store has more than just movies. The sign reads: &...
Read More >>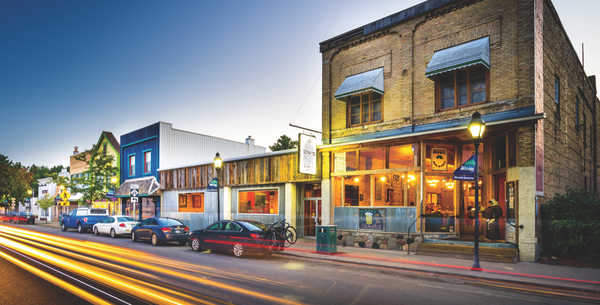 Small Up North Towns on the Rise
Spotlight on Bellaire (pictured)Seems Traverse City isn't the only place in the region making those "Best...
Read More >>
↑