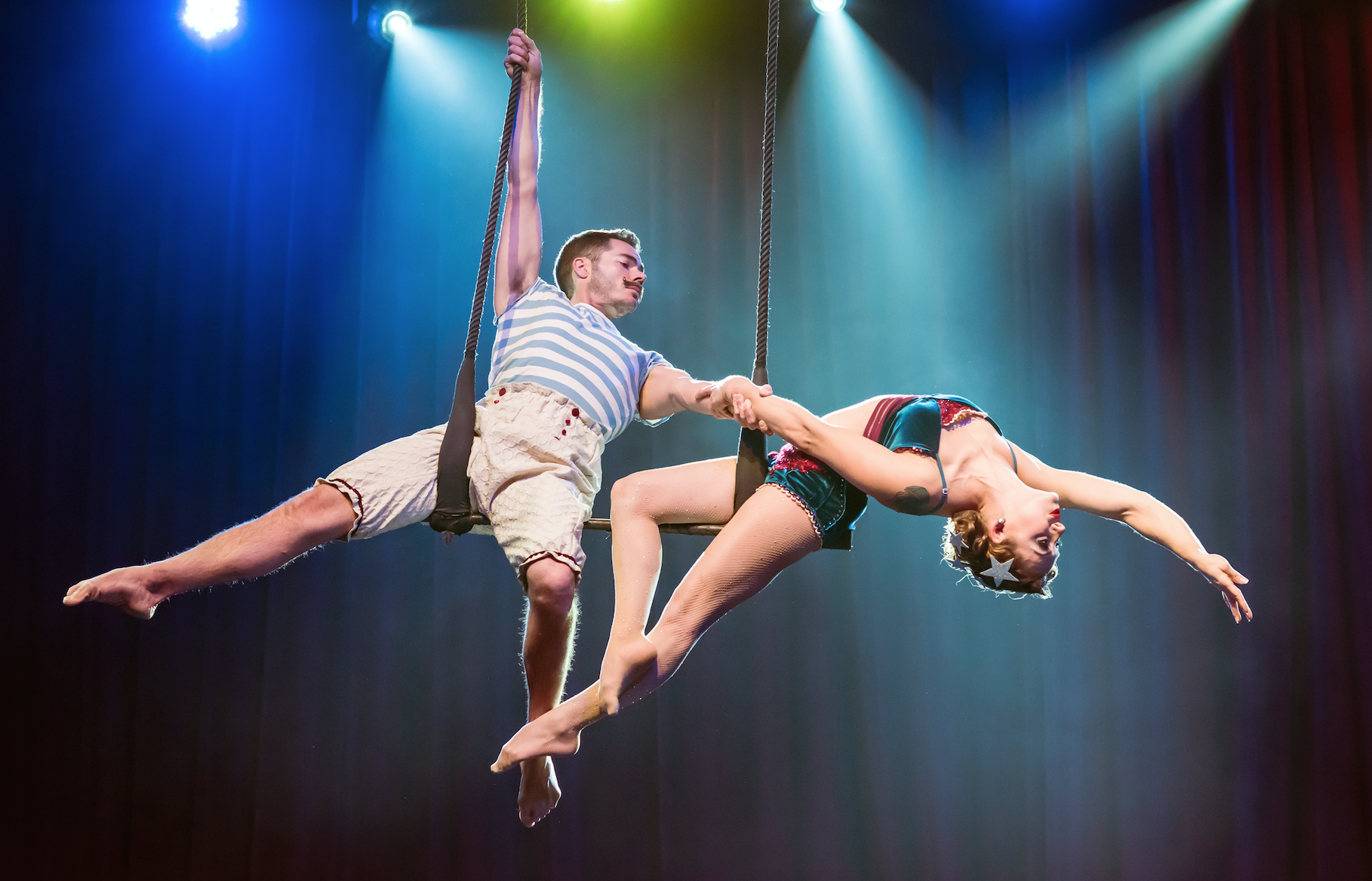 Interlochen's Off-season is on Fire
What to watch this fall
At Interlochen, it's all about balance. "We try to represent all the arts areas, especially those with majors at Interlochen," said Rory Baker. "We want to provide students with examples [from their chosen art forms]."
As such, the upcoming season of the Interlochen Performing Arts Series offers a diverse lineup: dance with BalletX and SIRO-A, jazz with Vijay Iyer, a documentary film about the first African-American animator at Disney, classical music by 18 of the nation's top Black and Latin classical soloists (the Sphinx Virtuosi), and a showcase for all the various project by students at IAA.

And that's just September and October.
As the executive director of Interlochen Presents, Baker is in charge of booking the artists for the Interlochen Arts Festival (the summer camp season) and the Interlochen Performing Arts Series (the school season). He said the differences between booking for the Festival and Performing Arts include several factors: who's touring, the size of the anticipated crowd, and the differences between summer campers and academy students. "In the summer the schedule is very compressed, and students are so busy," said Baker. "There's more focus [with the Performing Arts series] on the academy students, with master classes, coaching, and clinic. We can have [artists] in for three or four days to work with students."
Baker said he works with other performing arts venues across the state and region to provide performers two or three shows within proximity to one another. That makes it more likely that an artist would be able coordinate their schedule to include Interlochen. "We partner with other organizations in the region, a theater in Ohio, the University Musical Society in Ann Arbor, other state presenters.
"It takes some foresight," he continued. "We start the process early." Like really early. While announcing the season for 2018–19, Baker is making plans for the 2019 summer season, and at the same time looking beyond to 2020.
In the more immediate future, there are a number of other highlights in the Performing Arts Series. They include the classical duo Stefan Jackiw & Conrad Tao; WINTERLOCHEN with brotha James; Cirque Mechanics; and two performances in conjunction with National Public Radio: Standup storytellers James Judd & Jen Kober, and "From the Top," which showcases the country's best young classical musicians. "This will be the third time Conrad Tao will be here and the first time for Stefan Jackiw. Having them play together will be wonderful. Not only will brotha James be performing at Corson, he'll be playing around campus," said Baker.
"We'll throw in some comedy with NPR and Red Green (April 1), and we love to have our students get exposure (on "From the Top"). Cirque Mechanics is back by popular demand. People loved it when they were here before, and it's a new show."
Not only will are there a number of visiting artists performing on campus, Interlochen is collaborating with other nearby venues by taking its show on the road. The presentation on Disney animator Floyd Newman will be at Milliken Auditorium at NMC. ICA faculty will perform shows at Kirkbride Hall in the Village at Grand Traverse Commons, and the Interlochen Arts Academy Dance Company will take Swan Lake to Cheboygan, Midland Center for the Arts, and Bay Harbor's Great Lakes Center for the Arts.
Baker also took a look back at the Interlochen Arts Festival, which concludes with performances by Earth, Wind & Fire Aug. 21, Jeff Daniels with the Ben Daniels Band Aug. 24 and Chick Corea Akoustic Band Aug. 28. "We've had record numbers of visitors this summer. The addition of the food trucks [prior to shows] has been great. We've had people show up early and tour the campus.
"We've had record attendance at our pops and classical performances," he continued. We had everything from prog rock to young people's pop music. We look to continue to expand our offerings. Our patrons enjoyed what we're doing."
While Baker enjoys the shows as well, he said what really makes it all worthwhile for him is the impact he and the other staff are able to have on the students. "I like working at an arts institute at the forefront of arts education. It's a unique experience for the students. The revenue is an important part of it, but the mission is the focus," he said.
The complete schedule for the Performing Arts Series is as follows. For tickets and more information, go to Interlochen.org.
· Ballet, Sept. 14

· International Affairs Forum with Susan Goldberg, Sept. 20
· Artists from Interlochen at Kirkbride Hall, Sept. 27, Oct. 11, Nov. 1, Nov. 8

· SIRO-A, Sept. 28

· Arts Academy Collage, Oct. 5

· Vijay lyer, Oct. 13
· Milliken Auditorium, Traverse City – Floyd Norman: An Animated Life, Oct. 13

· Sphinx Virtuosi, Oct. 22

· The Curious Incident of the Dog in the Night-Time – Interlochen Arts Academy Theatre Co., Nov. 2–3

· Marcin Dylla, Nov. 14

· Violet – Interlochen Arts Academy Theatre Co., Nov. 15–16, Nov. 30–Dec. 1

· From NPR's Snap Judgment, Stand-up Storytellers James Judd & Jen Kober, Nov. 29

· Swan Lake – Interlochen Arts Academy Dance Co., Dec. 6-8

· Sounds of the Season, Interlochen Arts Academy Band and Choir, Dec. 14
· Stefan Jackiw & Conrad Tao, Jan. 19
· WINTERLOCHEN with brotha James, Feb. 16
· PEG + CAT - LIVE!, Feb. 22
· Cirque Mechanics – 42 FT, A Menagerie of Mechanical Marvels, Mar. 5
· The Chamber Music Society of Lincoln Center, Mar. 13
· NPR's From the Top, Mar. 15
· RED GREEN - THIS COULD BE IT!, April 1
· Tartuffe – Interlochen Arts Academy Theatre Co., April 19-20
· In The Mood, A 1940's musical revue, April 23
· Jeff Coffin with Interlochen Jazz Ensemble, April 26
· Chloe Benjamin, author, May 1
· The Hunchback of Notre Dame – Interlochen Arts Academy Theatre Co., May 10-11
Trending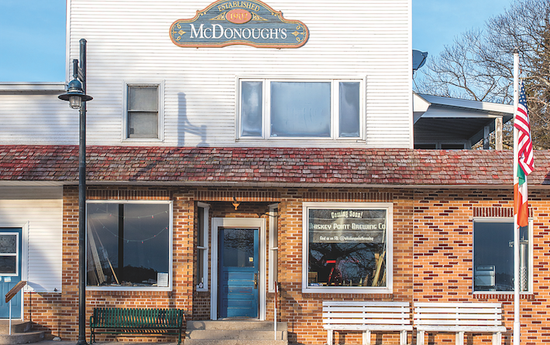 Welcome to Michigan's Most Remote Brewery
After years of planning and honing his beer-making skills, this spring, Patrick McGinnity plans to open Beaver Island&rsqu...
Read More >>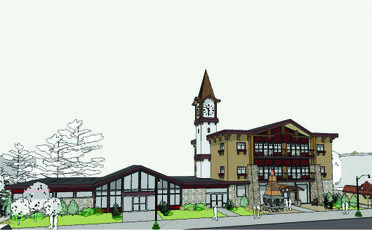 Gaylord: A boomtown Up North
Gaylord native Gary Scott had moved to Indiana, where he and some partners started a business to invest in distressed prop...
Read More >>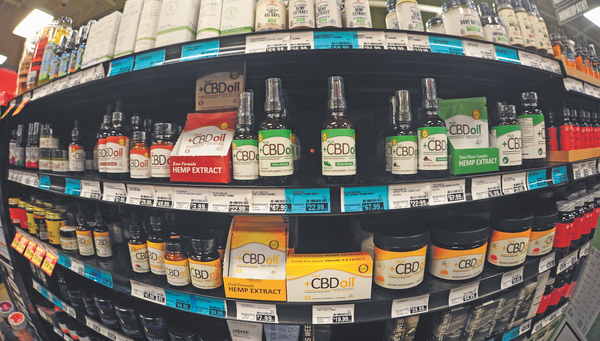 CBD Laws: Dazed and Confused
The sign outside of Family Video in Kalkaska lets drivers know the store has more than just movies. The sign reads: &...
Read More >>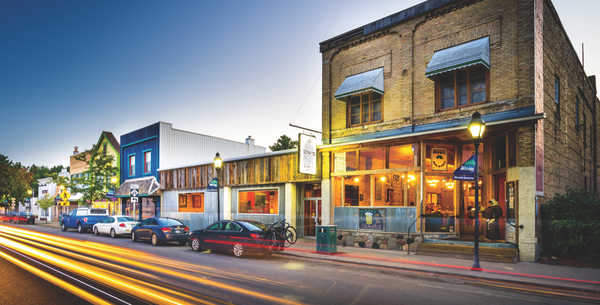 Small Up North Towns on the Rise
Spotlight on Bellaire (pictured)Seems Traverse City isn't the only place in the region making those "Best...
Read More >>
↑