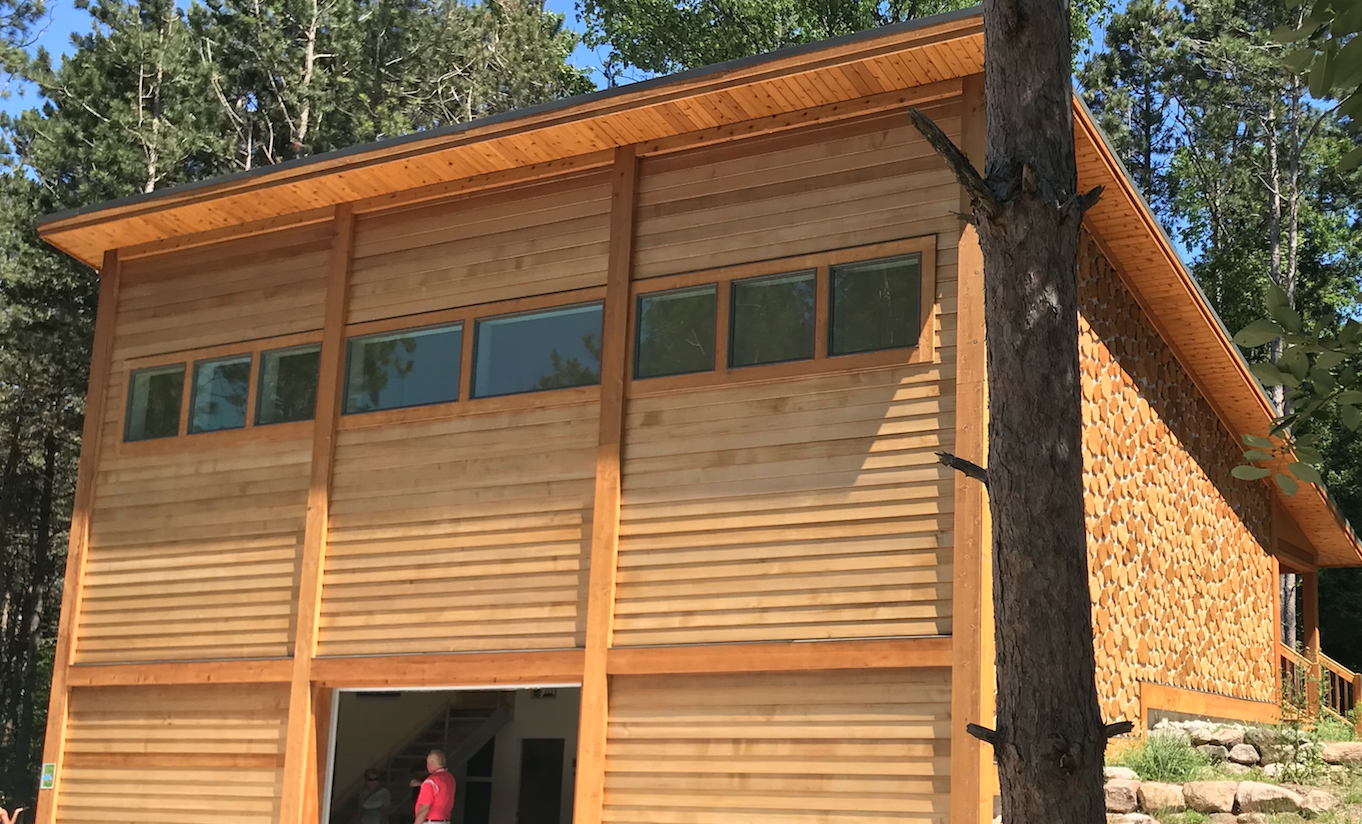 Into the Pines
After her husband's unexpected passing, an artist finishes their longtime passion project.
As an artist, Judy Jashinsky knew how important it was to have a studio where she could do her work without interruption. Her dream and that of her husband was to have such a place in the woods of northern Michigan. After he passed away, she went ahead with their plans. The result is Pines of Arcadia, a stunning open space filled with light. It turned out so well, she's decided to share it with others: Pines of Arcadia is available as an artist retreat and is itself a non-profit.
"We vacationed in northern Michigan while working in Washington, D.C. One year we drove past Arcadia, and while he got gas, I stopped in a real estate office. We visited the site, loved the land, and bought four acres in 1985 for $7,200," Jashinski said.
As the years went by, they visited the site, but built only a driveway. When her husband unexpectedly died, Jashinski left D.C. and relocated to Chicago. She had a cabin built on their property outside Arcadia. Then she saw a friend's place that had the ends of logs set into the wall, and decided she should do the same for her proposed studio. After searching for a builder who could and would do such a project, she eventually got things underway in fall 2016. The building was completed in fall of 2017.
The soaring ceiling and wide-open space lend themselves to big art, such as what Jashinsky herself produces. But it also provides space and inspiration for those working on a smaller scale.
One of the first to utilize the studio space was her friend, artist Jamey Barnard of Onekama, who did a retreat there earlier this year. "He did a week in May, and did some incredible paintings," said Jashinsky. Barnard, who is also a musician, returned in July for an opening showcasing his work and performed with his band as well.
The studio space is airy and light. The front of the building opens up to the great outdoors, courtesy of large garage doors. Through the trees one can get glimpses of the fairways at Arcadia Bluffs Golf Club. Even with the doors down, the expanse of glass provides plenty of natural light.
If an artist needs further inspiration, the back deck off the second floor offers peaceful woodland vistas. Plus the beginning of a sculpture garden, with a sculpture of a lantern and an upside-down tree by another artist, for which Jashinsky has additional plans.
Why go to such trouble, with the large building and windows, all on a gravel road well away from the mainstream? That's just the point, said Jashinsky.

"I've been to artist residencies, such as the Virginia Center for Creative Arts. You explore solitude. It's quiet to work. There's a lot [of artist retreats] on the East and West Coasts, but not in the middle. The space is big. You can fill the wall," she said, both with large-scale pieces or a number of more regular-sized artworks .
Jashinsky said the facility serves as both a working studio for her and a non-profit residency for visiting artists. She's not looking to turn it into a studio that's open all hours for the public. The intent rather is to provide for artists, with the occasional show as she deems appropriate. "It's by appointment only," Jashinsky said. "I have two board members.
"It's not a gallery," she continued. "I want to keep it by invitation. I run into artists and give them my card."
Jashinsky is planning a mid-August fundraiser for the non-profit to include music by K. Jones and the Benzie Playboys, which also features her friend Barnard as the drummer. She said she's also looking at making it a center for other artistic endeavors.
To stay up to date on the happenings and opportunities at Pines of Arcadia, visit the studio's Facebook page.
Trending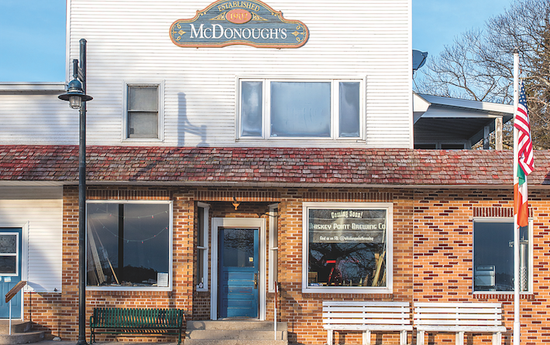 Welcome to Michigan's Most Remote Brewery
After years of planning and honing his beer-making skills, this spring, Patrick McGinnity plans to open Beaver Island's first microbrewery. Opening a craft brewery is challenging. Opening one on a remote island in Lake Michigan that's either a 15-minute plane ride or a two-and-a-half-hour ferry ride from ...
Read More >>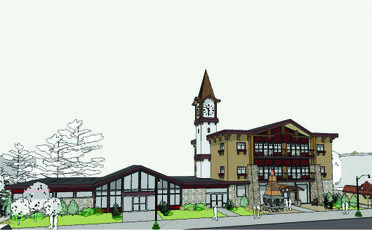 Gaylord: A boomtown Up North
Gaylord native Gary Scott had moved to Indiana, where he and some partners started a business to invest in distressed properties. He was talking to a banker in Detroit about real estate in Bloomington when he asked what kind of deals might be available in northern Michigan. ...
Read More >>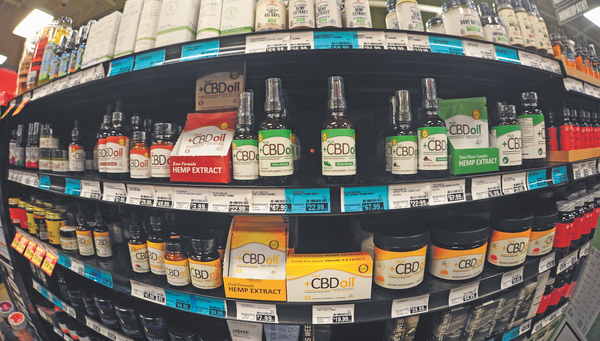 CBD Laws: Dazed and Confused
The sign outside of Family Video in Kalkaska lets drivers know the store has more than just movies. The sign reads: "CBD PRODUCTS NOW AVAILABLE HERE! CHECK IT OUT." CBD is short for cannabidiol, a kind of chemical compound that occurs naturally in hemp and marijuana plants, but does ...
Read More >>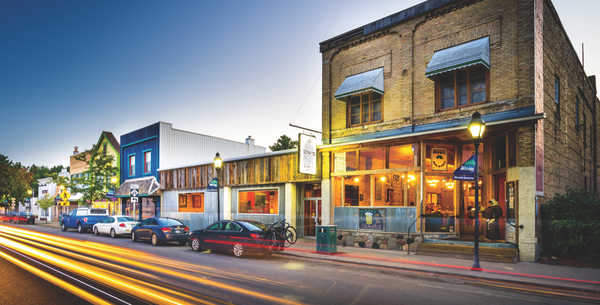 Small Up North Towns on the Rise
Spotlight on Bellaire (pictured)Seems Traverse City isn't the only place in the region making those "Best of" lists. The Antrim County hamlet of Bellaire was recently named to the list of Best Lakeside Towns in the U.S. by Country Living Magazine, alongside the likes of Vergennes, Vermont, Greenville, ...
Read More >>
↑