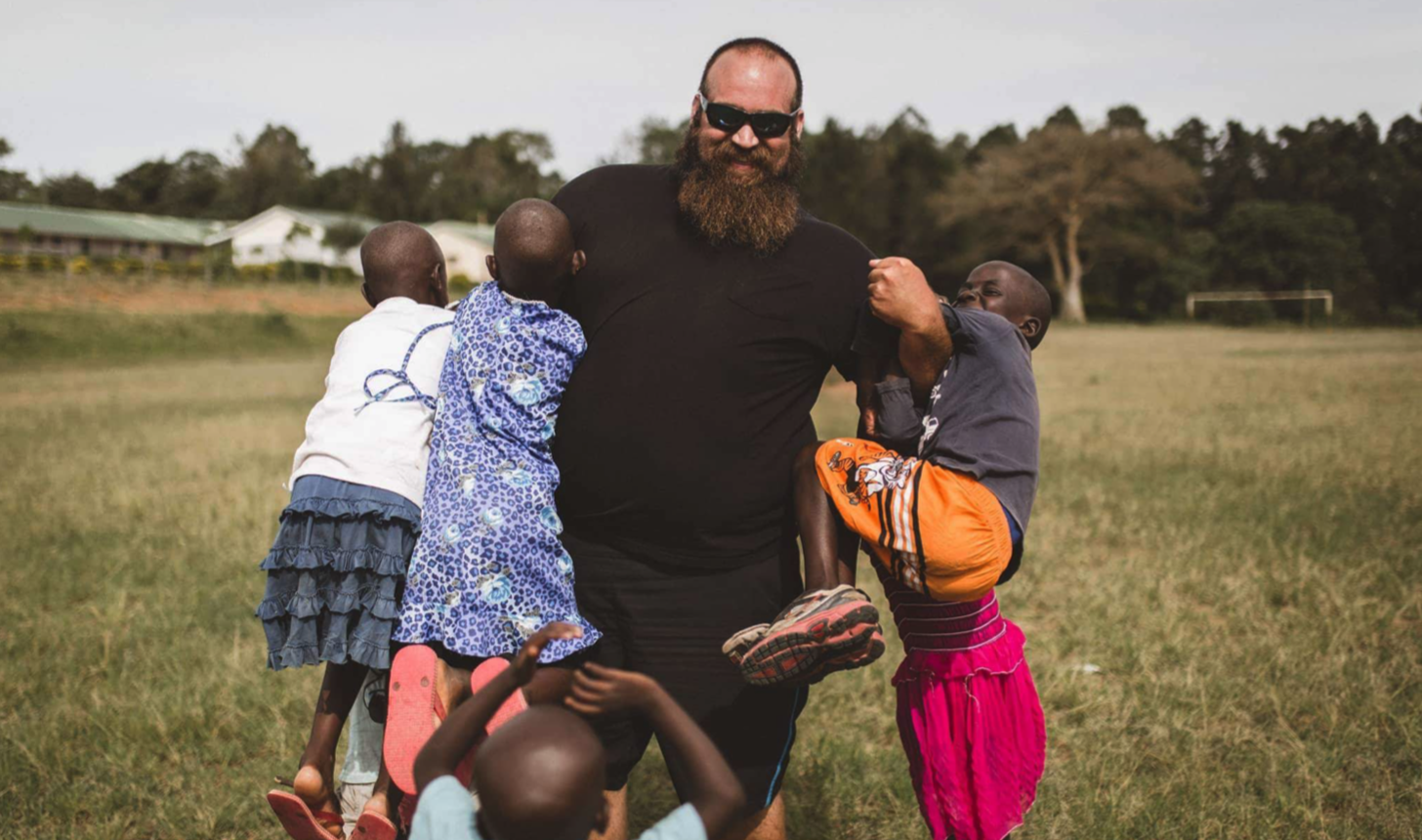 Fascinating People 2019
Our annual edition profiling 20 inspiring, eclectic, irreverent and passionate Northerners
Eric Stanfield (pictured above)
The Crusader for Kids
After 15 years in construction management, Eric Stanfield joined some old friends to work on a charitable project in Belize in 2016.The experience altered the course of his life.
Stanfield, who spoke from the outskirts of Kampala, Uganda, his adopted home, said he decided he was unfulfilled working in construction and living in Traverse City and that he needed to follow a new path.
"I was not fulfilled at all, and there was something that was just wrenching at my heart," the 36-year-old said.
So Stanfield joined friends Jason and Brenda Sommer on trips to other third-world countries to work on projects that could help children at risk of falling into prostitution. After visiting 17 countries, they learned that, while it's possible to keep children out of the hands of sex traffickers, once the kids turned 18, they were prone to entering that world unless they had some other way to make a living.
"It's sad. It's a dark world," Stanfield said.
The friends decided to start a vocational school in Uganda that could teach children from eastern Africa practical job skills like construction and restaurant management.
Stanfield ultimately moved there whenhe met a Ugandan woman and got married. The couple are expecting their first child this month.
He said he's satisfied and fulfilled by the dramatic turn he's taken in life, but admits it'shard to make such a drastic change and wouldn't recommend it to everybody.
"It's not easy. If it were easy, everyone would be doing it, I'll tell you that," he said.
To learn more about or to donate to the nonprofit Stanfield works for, visit www.developsustainability.org.—PS
Lindsey Anderson
The Voice
Lindsay Anderson wanted to be a doctor. She was majoring in premed at Saint Mary's College when a choir audition changed her life. "I went to college with the intention of studying medicine when I discovered I could sing," she said, almost wonderingly. Struck by her voice, the director suggested she at least minor in music. "I fell in love with opera and dove in headfirst," Anderson said, ending up majoring in music. Why opera? Anderson said it's what her voice was meant for. "I'm a dramatic mezzo soprano. It's not 'Queen of the Night' coloratura. It's more the lady with the horns," she said with a laugh. She's performed at Carnegie Hall, with Toledo Opera, Winter Opera St. Louis and others. She will make her local debut next month as part of the Interlochen Artists at Kirkbride Hall series. Her day job is coordinator of artist relations and administration at Interlochen, a role she said appeals to both sides of her brain. "I got interested in the business side of music and got my MBA from Davenport." But wait, there's more: "I just started Traverse City Opera. The first two years we'll be doing operatic hits paired with spoken word." Any other musical aspirations? "I love to play ukulele. It's a really fun outlet."—RB

Seth Beaudry
The Adventurer
Meet Seth, fun-loving 21-year-old and Traverse City resident. Like so many his age, Seth loves music, fashion, and outdoor sports. But Seth's life diverged from most on the night of June 27, 2017, his 19th birthday, when he raced a car up Peninsula Drive in Traverse City at more than 100 mph, lost control, and struck a tree. He's now paralyzed from the waist down.
Gone is the life he lived before: skateboarding with friends, cruising the streets, dancing. His daily life now includes excruciating pain — and 18 medications to manage it — yet his outlook is positively bright.
"Each day is a blessing. You know, I never thought this would happen. No one does. But what I've gained is worth more than any external pleasure I had before."

Earlier this year he joined a mission trip to Guatemala, bringing antibiotics, eyeglasses, and supplies to villagers in the countryside.

Last winter he used a monoski to race down area ski hills once more, and this summer he got the chance to ride the waves on an adaptive wakeboard.

He's growing his own apparel business, Arête, selling his self-designed shirts and hats online and at art fairs.

Seth's also honing his skills as a public speaker, visiting schools and churches to tell his story and issue a wake-up call of sorts.

"There's this form of entitlement everywhere. It needs to be said. I wish it didn't take me being in a wheelchair to get this perspective and platform, but it is what it is. I cannot wait to bring in this amazing perspective of what I've learned through this struggle."

And now he's out on his own. Earlier this year Beaudry moved into an apartment, and is, for the first time since the accident, "fully out on my own in this world."

"I'm trying to make the extraordinary ordinary now," he said, recalling just a few days prior when he and a friend brought a new sofa into his apartment. "It was so awesome. I felt empowered, you know? Basically, I'm just trying to get back up on my feet. Literally."—LH

Al Anderson
The Busy Body
The owner of Betsie Bay Kayaks has always been a maker, since long before that term came into vogue. "I grew up on a farm," he said. And he learned two things. One, there wasn't much money, so if he wanted something, he had to make it himself. And two, he didn't want to be a farmer.
"I wanted to be Somebody. I failed at that," he said with a laugh.
Not necessarily. Anderson became a chiropractor and set up his practice in the Benzie area in the early '80s. But he found his hobby — handcrafting high-performance kayaks in the "Greenland style" (think sleek, low-volume kayaks traditionally used by ancient Inuit hunters) — more enjoyable. So he brought on another chiropractor, then sold the business to him. Thus was born Betsie Bay Kayaks, and according to Anderson, he hasn't worked a day since. "I'm never working," he said. Despite the fact he's designed and built hundreds of kayaks over the years. And restores cars. And plays saxophone and keyboards in two bands. And built his own house — a geodesic dome. No, as long as he's doing what he enjoys, it's not work at all: "It's more about the doing than it is about the having."—RB

Lori Spielman
The Bucket Lister
Writing a best-selling novel is a goal on a lot of people's life lists. Longtime teacher Lori Spielman, however, went one better. After coming across her childhood hope chest, in which she found her first bank book, a couple silver dollars, her grandmother's rosary, and her young self's life list, Spielman sat down and wrote a book called, fittingly, "The Life List."

In 2013, her book was published by Bantam Books/Random House. And then it was translated into 27 languages in 30 countries. And then the bestselling author quit teaching to write full-time. The journey wasn't as easy as it might sound, Spielman said: "I wrote four [books and screenplays] before getting an agent. You have to be pretty tenacious." Good thing she loves the process of writing, whether at home or on board her boat, sailing around northern Michigan.
So how did she make out on that life list? Some hits, some misses. "On my original life list, which inspired the book, I said I'd live on a lake," Spielman said. Check that one off: After years of fruitlessly scanning Zillow and Realtor.com, she and her husband found a place on Round Lake in Charlevoix. She hopes to spend more time there after her husband retires from his position as a professor at Michigan State. And she'll continue writing — her second book, "Sweet Forgiveness," was published in 2015, and "Star-Crossed Sisters of Tuscany" is coming out April 2020.
—RB

Mica Scotti Kole
The Futurist
As a youngster growing up in Kalkaska and Bellaire, Mica Scotti Cole spent a lot of time investigating other worlds, either in books or in her own imagination. "I always found the real world kind of boring," she said. "I've been making up stories since I was playing with my Duplos." It's paid off. Today she works as an editor and writer, and she's one of 12 authors who will be honored at the 35th Annual L. Ron Hubbard Achievement Awards in Los Angeles. Kole's 1,800-word short story, "Are You the Life of the Party?" took third place in the international Writers of the Future contest and will be published in the science fiction anthology, L. Ron Hubbard Presents Writers and Illustrators of the Future Volume 35. "The easiest way to be published is short stories," she said, noting that it's easier to create a believable sci-fi world similar to our own in short-form, rather than a fantasy world of magic and mayhem. She's currently writing a series for young adult readers.—RB

Garth Ward
The Swarm Trooper
Got bees? Garth Ward can help. The self-described "Swarm Trooper" lives to rescue and remove honeybees and transport them to his Rock Ridge Ranch Bee Sanctuary in Grand Traverse County. Native honeybees, that is; not those aggressive visitors that are trucked around the country. "I want to promote and propagate local bees. The ones that are transported aren't our friends. They attack and kill our hives," he said. He said local bees are particularly at risk in the spring after wintering, before they can build up their strength. Bees can search for food for up to five miles from where they live, and if transported bees find a local hive while foraging, they'll attack. "Their bees will sting to death every bee [in a hive]."

Ward works to prevent such destruction. He steps in when an old queen breaks away from a hive to start a new colony. Generally, between 30 and 70 percent of the colony's bees will follow, clustering around her in a ball on their journey to a new home. Ideally, Ward captures the bee ball in transit (rather than when it's already taken up residence somewhere problematic, like in the wall of a house) and then finds it a new home, at his place, or somewhere else safe. "It's not as glamorous as it seems," he said with a laugh. "I'm a Vietnam veteran and former firefighter. Who better to run into a swarm of bees?"—RB

Kennith Scott
The Transcendent
Part engineer, part lean-manufacturing champion, part teacher, and all curious. That's Traverse City's Kennith Scott in a nutshell. Scott — who previously worked at Northwestern Michigan College in lean manufacturing and training and today works at Bay Motor Products — is a mechanical engineer who is also trained in nuclear physics. He has a special interest in quantum physics, epigenetics, and brain science. But it isn't only the measurable, tested, and proven that fascinates Scott.

Since 2012, the engineer has been practicing yoga and meditation. Today, he alsoteaches at New Moon Yoga, owned by his wife, Jessica Merwin. He hosts seminars, too. His most recent: Quantum Spirituality, which explored the boundaries of physics and our understanding of what makes the material world material. "We experience three-dimensional solid matter, but at the quantum level, everything emerges from fields of energy," he said. That's how Scott believes something like Reiki — an ancient Japanese technique of transferring energy to heal — can physicallyimpact people. "It's easier to see how someone's energy field could affect you." That's also the background from which he poses the question, "What if our mental model of reality is the only barrier between us and spirit?" Om.—RB

Mary Scholl
The Runaway Bride
Sometimes we just know when we're home. Mary Scholl spent her honeymoon on Beaver Island, and on the boat back to the mainland she realized she wanted to stay on the island. Permanently. "I got on the boat to go home and started crying," she said. So when she got back to Chicago, she packed her belongings and the store she had there, then moved herself and her then-husband to the island, where she promptly opened the Beaver Island Toy Museum. In actuality, it is about one-quarter museum and three-quarters store. But don't look for any video games or remote-controlled vehicles — no batteries here. Instead, she stocks a number of inexpensive pieces (even nickel toys) that are powered by the imagination, as well as items crafted from her own hands. In fact, that's what keeps her occupied during the long winters when the Beaver Island Toy Museum is closed. "I make things — purses, jewelry, toys, cards, paintings," she said. Despite — or because of — its isolated nature, Scholl loves the island life. "It's very quiet and very beautiful. It's perfect for me."—RB

Paul Stebleton
The Time Traveler
Paul Stebleton lives in an antiquated world he has built for himself. It's full of weathered hardcover books, worn Persian carpets, and softly lit corners made cozy by floor-to-ceiling bookcases.

Stebleton opened Landmark Books in the Mercado at Grand Traverse Commons six years ago.

"I'm an admitted Luddite; technology isn't necessarily my thing," he said "We have to do social media for the bookstore."

Stebleton also sells and services typewriters, which he likes because of the connection the machines offer to a different age, one where writers imprinted their words in black ink onto pieces of paper. Those machines have no delete keys or cut-and-paste functions; you can't waste time on the internet with a typewriter.

"I'm a writer, and when I started writing, I started writing on a typewriter," Stebleton said. "I still use a typewriter because it connects you to how the writing process used to be done."

Stebleton knew he was going against the grain when he started brick-and-mortar Landmark Books in the age of Amazon, e-readers, and small bookshops folding across America, but he said he wanted to start a bookstore of the kind he liked to go to when he was in college 30 years ago. He specializes in classic literature and poetry and carries mostly hardcover books. He sells lots of signed copies and first editions.
"I felt that there was a need in town for it," he said.

He also runs an independent publishing company that's put out chap books of his own poetry as well as works by some well-known local authors, such as Fleda Brown and Michael Delp. Every year Landmark Books hosts a "type-in" and a haiku contest.

Stebleton said he likes the interesting people and surprising old books that make their way into his store.
"What's great about this business is every day I learn something," he said.—PS

Jason Kasdorf
The Beer Sommelier
Jason Kasdorf recalls a moment years ago when he reada magazine profile aboutthe manager of a restaurant chain who hadcurated a beer menu and,as a result,was constantly receiving samples of beers from around the world.

At the time, Kasdorf— then a working sculpture artist with a deep appreciation for the art of beer — could only dream of being in such aposition.

Today, asgeneral manager of 7 Monks Taproom in Traverse City, he has learned the truth about the kind of management role he coveted.

"Prior to this,I always thought it would be a dream job," he said, "and it turns out,it is."
Kasdorf got his shotthrough a happy series of coincidences. A decade ago, whileliving in Colorado with his wife, he decided that he'd like to work in the beer industry. Colorado's craft brewing scene was well-established, and he was livingnear some of the world's best breweries.

That inspired him to get certified through the Cicerone Certification Program in Chicago, a school that offers something akin to a sommelier status, but for beer. Kasdorf successfully attained a level one certificate.

Nowadays, a level one certificate is required to work as a bartender at 7 Monks, but back in 2011, when Kasdorf's wife took a new job at Interlochen and the couple moved toTraverse City, Cicerones were hardly common Up North. When he caught wind ofanew tap room that was going to specialize in curated beer menus, Kasdorf said 7 Monks' owners hadn't heard of Cicerone,and his certificate was the edge that enabled him to get the job not only managing the tap room but alsodesigning its beer menu.

Kasdorf has since attained a level two Cicerone certificationandsaid he plans toattempt level three. As for level four, which would make hima Master Cicerone, there are only 13 in the world who've achieved that level.Will Kasdorf go for it? Given the amount of study time, he says, likely not. He might just be too busy organizing the incoming samples.—PS

Rebecca Russell
The Tool Lady
Rebecca Russell downplays her knowledge of tools and ability to figure out solutions to construction problems; she insists her co-workers downstairs at Ace Hardware in Traverse City are just as knowledgeable as her.

But a lot ofcontractors, carpenters, and construction workers see it differently. They seek out Russell wheneverthey've got tough questions. They call her the "tool lady."
When pressed, Russell conceded she's developed a certain reputation for knowledgeability, but she maintained the workers around her have, too.

"I mean, I get fellas that will come down and say, 'Somebody said you're the one to talk to,'" she said.
When Russell started at Ace 15 years ago, she was just looking for a steady paycheck. She's since grown to love her job.

"I started as a cashier. I needed a job. I had been working at Joann's[Fabrics and Crafts], and the hours were inconsistent," she said.

At Ace, the hours were fulltime,and she got benefits. Asa new mom,she needed those.
Over time Russellmoved from the cash register to the tool department,and over the years she said, she learned things; whenever she doesn't know, she's got friends who she can call to ask what they think.
Most of all, though, she likes her job because it's enjoyable to meet the customers.

"I like seeing what folks are working on and what they're doing with their hands," she said. "I like being able to help people. That's the enjoyable part for me."—PS

Scot Little Bihlman
The Rock 'n' Roll Journeyman
Scot Little Bihlman, of the now-defunct and once-Traverse City-based rock band the Bihlman Brothers, recently got a chance to play in the rhythm section of a piece of rock-and-roll history.

Bihlman, who lives in Los Angeles, recently recorded on a John Fogerty track to commemorate the 50thanniversary of Fogerty's appearance with Creedence Clearwater Revival at Woodstock.

Bihlman said the experience was mind-blowing,and the resulting record is great.

"It's your classic straight-up John Fogerty magic, you know," Bihlman said. "It was about as old school as you could get."

Bihlman owned a house in Traverse City for about a decade beginning in the late 1990s and returned in 2011 to work on a reality television show with his brother, Jeff Bihlman. (Jeff Bihlman now serves as the musical director for the Traverse City Film Festival.) The brothers spent just over a year working on the television show,but it never aired.

Scot Bihlman said he doesn't get back to northern Michigan that often, but he'sabout to record a solo album and hopes to release soon.Once he does, he said he wants to play a concert somewhere around Traverse City.

He promised that the new record would feature some "heavyweight guest stars," and said that in addition to drums, he's going to sing and play guitar.—PS

Inanna Hauger
The Single-minded Snocrosser
Colleges don't offer scholarships for Snocross, an extreme sport that sees snowmobiles speed around a curvy track that stacked withjump after jump. That's why Boyne City's Inanna Hauger is spending a chunk of her summer traveling up and down the East Coast, taking place in soccer prospect camps where she hopes to impress college scouts.

Hauger was on the road when Northern Express tracked her down to talk to her about her "other" sport.
The 16-year-old is rated No. 4 in the world among women Snocrossers. That's No. 4overall— not for her age group.

Hauger said she got into the sport because it was a family thing. It was something her dad, Joe, did when she was little. Hauger first started racing (tiny) snowmobiles when she was five.

"My dad did it when he was a little bit younger, and all of my siblings and I, we started doing it as well," she said.

Over the years, her siblings all gave it up to pursue other activities. Not Hauger. Those years of experience have enabled her to rise up into the top tier of the sport. She travels to eight national events held across the northern part of the country each winter,and she races in several regional events. She knows that kind of rigorous schedule will be difficult to keep up once she starts college, so she hopes to become the sport's top-ranked racer in the next two seasons.

"One day my goal is to be first, not fourth—because I don't want to settle for fourth," she said.—PS

Tabatha Watkins
The Batgirl
Tabatha "Batgirl" Watkins has been a mixed martial arts fighter for six years and a professional for two. The Grayling native said she took up fighting sports after high school; she had started a year-long internship at an engineering company in her home town and wanted to take up a new activity to stay in shape.

"I wanted something to stay active," she said. "I was always into sports."

I just so happened that she could study jujitsu at a Grayling gym, an endeavor that would offer physical fitness and teach self-defense. Watkins was soon hooked, soshe expanded into other martial arts.
The 24-year-old turned pro in 2017 but said it is not easy to be an MMA fighter based in Grayling.
"It's a lot harder than people think," Watkins said. "There's really not a gym in Grayling or near Grayling that is of the caliber of the gymsdownstate."

For specialized training, she travels at least once a week to a gym in Brighton, a two-and-a-half-hour drive. On other days, she trains at the Grayling Fitness Center, where she also works as a fitness coach. When she's got a fight coming up, she trains at least four hours a day, six days a week. If there is no fight scheduled, she trains anyway.

Since turning pro, her record is 3-2, though the losses came earlier this year in fights she accepted on short notice because they gave her the chance to fight for a higher profile organization.

She fights in the "atom" weight class, the lightest, and there is only one other fighter in that class based in Michigan, so Watkins doesn't have a lot of readily available opponents. Nonetheless, her ambition is to one day be world champion in her class.

Watkins, who goes by Batgirl in the ring, said she recommends mixed martial arts to any girl who'sinterested because of how it develops physical and mental fitness.

"It helps so much with self-confidence and with fitness," Watkins said. "It's a very good workout."—PS

Nadia Daniels-Moehle
The Seer
A year ago this June, 18-year-old Nadia Daniels-Moehle gave herself a challenge: She would create a complete piece of art every day for 365 days. Making it harder, each piece would be focused only on one thing: the eye. She produced quick sketches, portraits, elaborate paintings, photos, and writing, all of which can be viewed at at www.nadiacdm.com.

She called the project CognEYEzant, and though it ended June 20, her vision for it — to make viewers aware and knowledgable of the humanity within each of us — is ongoing.

"Even though I've finished the art, CognEYEzant isn't over,"said Daniels-Moehle. "Now everyone can participate in the project. It's easy — ask questions, make art, look at each other in the eyes, be curious. That's what CognEYEzant is all about."

Blink, and you might miss what else the energetic Benzie County teen (who also serves as an advisory board member for the Grace Community Birth Center in Haiti) has undertaken: Look Wonder Discover, a non-profit designed to cultivate curiosity, research, and create content supporting literacy and learning, creativity, and contemplation. Look Wonder Discover (www.lookwonderdiscover.org) will be at Friday Night Live on Aug. 16 and 23.—AP

Bernie Friedrich
The Green-maker
For more than half a century, golf has played a major role in Bernie Friedrich's life.

Starting as a boy playing on the public courses of Midland where he would play from sunup to sundown for 75 cents, Friedrich has built a career around the game. For 43 years he's been at Boyne Resorts in a variety of golf positions. In June the senior vice president of golf and resort sales was elected to the Michigan Golf Hall of Fame.

But, perhaps, the most impact he's made on the game is the development of a unique dynamic-pricing model that has resulted in the Boyne courses setting revenue records every year since launching it in 2015 — and courses around the country and world following suit. Rather than setting rates based on projected, or assumed, demand, the system sets up two-hour tee-time blocks with different fees and adjusts them according to actual demand. "A tee-time from 8 to 10[am] would cost more than one from 10 to noon," he explained. "For the golfer who is flexible with his time, he can save money by just waiting a bit longer."

Friedrich — who has been active with First Tee of Northern Michigan, the Michigan Golf Course Association, and the Michigan PGA — is a two-time Michigan PGA Golf Professional of the year (1998 and 2001). He also co-founded the annual Harbor Cup golf event, which has raised more than $400,000 for food projects in northern Michigan. Nevertheless, he's humble about his contributions to golf — his industry transforming pricing model included: "Hotels and airlines have been doing it for years."—AP

Daniel Cote
The Bullet Biter
That an award-winning magazine with a devoted world-wide readership came about because a tiny gun show in Fife Lake inspired a guy is incredible. But what's perhaps more impressive? That guy and his wife have been publishing the magazine from their Charlevoix County home for 20 years.

Joanna and Daniel Cote's Double Gun Journalis an elegant and hefty publication devoted to the love and lore of ancient firearms — something Daniel Cote saw at the small event he attended in Fife Lake two decades ago and was eager to learn more about. Problem was, publications about old firearms simply didn't exist then.

"There was nothing like this before," said Cote. "We saw a need for something and filled it, on a shoestring."

Their first press run was only 2,000 copies, but the issues quickly sold, and another 2,000 were printed. They, too, quickly sold. On eBay today, signed copies of that first issue sell for $150 to $200, while other early issues go for $50 or more, even in well-used condition.

The quarterly publication, which features an impressive leather-like cover and stunning photography, is now distributed in 40 foreign countries. "Our growth has been mostly word of mouth and through our Facebook page," said Daniel Cote. The pair relies on a team of writers and photographers from around the world who share their expertise and love of historic weapons with the journal's readers.

Norm Fred
The River Guard
Norm Fred launched Boardman River Clean Sweep in 2004 when he and a few others did a small project of pulling trash from the river. The following year he had 80 people lending a hand in the Annual Boardman River Clean Sweep. Now they routinely clean not only the Boardman, but the Au Sable and Manistee rivers too.

"A lot of people helped get it started," said the 80-year-old former Coast Guard dentist who sprinkles his history of the group with a dose of humor. Last year the group expanded its efforts, cleaning up dump sites along the rivers and in wooded areas. The river-loving volunteers completed 55 cleanups last year.
Originally from Georgia, Fred "fell in love with the Great Lakes" during his Coast Guard years. He moved to Traverse City permanently in 1972 and loves to spend time on area rivers.

Following those early years, the organization grew in popularity and there are now Clean Sweep efforts on several other Michigan rivers. "That's something I'm most proud of," said Fred. "For the folks in the group, it's not work. They love to be on the river."—AP

Ruth Adamus
The Everything Whisperer
Visitors to Mackinac Island should make sure to visit Ruth Adamus, manager of the Original Mackinac Island Butterfly House and Insect World.

The Michigan State University grad is a walking Wikipedia on butterflies, insects, and animals of all kinds. She's loved them ever since she was a youngster growing up in Dearborn.

Adamus started at the butterfly house as an intern in 2012. But her love of travel and of animal interests go far beyond butterflies and bugs.

In 2012, while still at MSU, she went to Africa to study the biodiversity of apes and tropical birds while camping in the jungles of Uganda. During the spring of that year she was in Nicaragua, helping to build a cinder block home for a family of 12. Two years later, she was a volunteer in South Africa gathering data on Great White Sharks.

"Last year I went to the Monarch migration in Mexico," said Adamus. "It was amazing."

When winter comes and the island life slows down, Adamus can be found in Traverse City, often planning her next adventure.—AP

Trending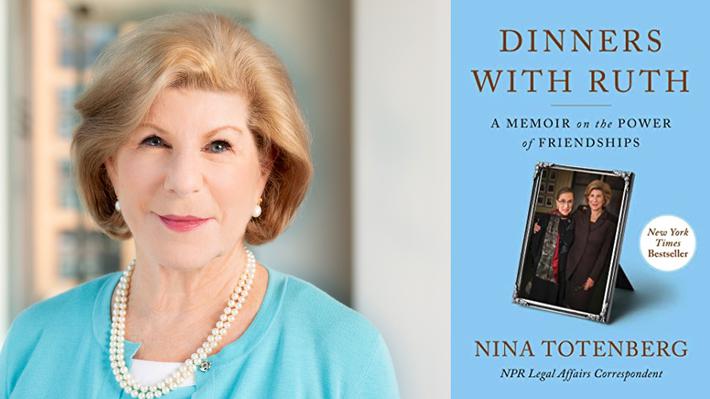 Dinners with Ruth
In the theme of Galentine's Day and female friendships is NPR legal affairs correspondent Nina Totenberg's boo...
Read More >>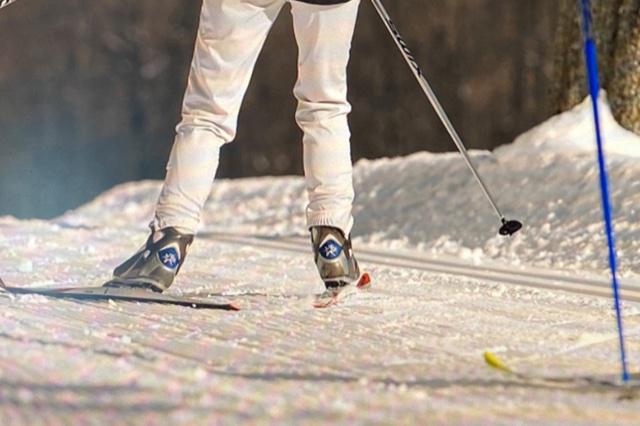 Shooting Ski-t
Take aim when you pair cross-country skiing with airsoft during Crystal Mountain's Airsoft Biathlon on Sunday, Feb. ...
Read More >>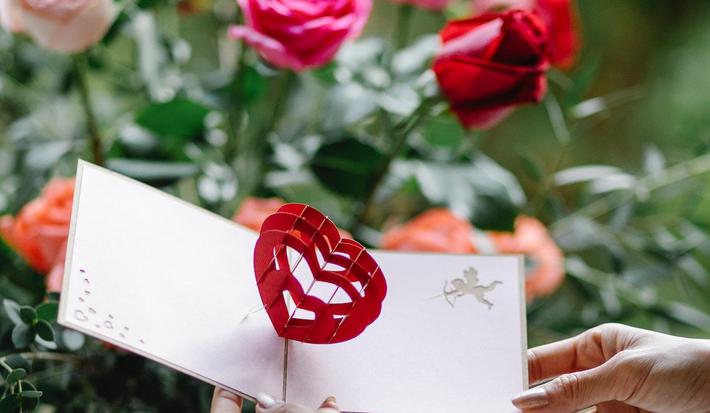 The Lost Art of Valentines: Three spots to find (or make) the perfect card
Remember the days of giving valentines in elementary school? Of perfecting each card and sentiment and placing each sparkl...
Read More >>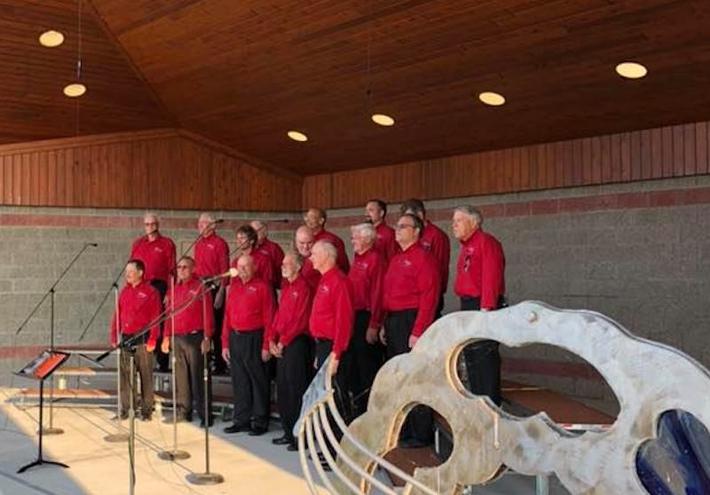 Singing Valentines
If you need a fresh way to show your love and gratitude this season, then perhaps a singing valentine is up your alley. Th...
Read More >>