Is Michigan's Next Governor A 33-Year-Old Muslim?
Northern Express talks to Abdul El-Sayed as he gains traction, plans upcoming northern Michigan event
Abdul El-Sayed wants your vote for Michigan governor. At 33, he'd be Michigan's youngest — and the nation's first Muslim — governor. He's Michigan born, graduated valedictorian of his class at the University of Michigan, and then went on to become a Rhodes Scholar, earning a doctorate from Oxford University in London and a medical degree from Columbia University in New York.
At age 30, El-Sayed was named director of the Detroit Health Department after it was privatized during the city's bankruptcy.
He's never held elected office, but perhaps two events give his candidacy hope. First, the unlikely victory of Donald Trump — who, until his 2017 presidency, also hadn't held a public office — in the longtime Democratic stronghold of Michigan. And second, the lore: After delivering his class commencement address at the University of Michigan, none other than Bill Clinton came to greet him privately, El-Sayed recalled to Forbes online in November 2017:
"After our speeches he came up to me behind the scenes in the locker room … He looked at me … and continued by telling me, 'You know you have a real gift for speaking, and I hope you will consider a career in public service.'
I looked at him and said, 'Mr. President I don't know if you saw my name, but it's got 11 letters in it — and that's just my first name — so I don't know if that's going to be possible for me.'" [El-Sayed's full first name is Abdulrahman.]
Now criss-crossing the state, campaigning, El-Sayed will host a town hall meeting in Traverse City at 6pm April 19 at Grand Traverse Resort & Spa. We caught up with him by phone from his office in downtown Detroit.
Express: First, please give us an update on the potential court ruling on your eligibility as a candidate. [Questions have surfaced about his eligibility after Bridge Magazine reported he was registered to vote in New York from October 2012 through March 2015. The Michigan Constitution requires any candidate for governor to be a registered elector in the state at least four years prior to the election. Secretary of State records show El-Sayed was "continuously registered to vote in Michigan since 2003," and El-Sayed has petitioned a judge to rule on the matter.]

El-Sayed: We are 100 percent eligible, and we are going to do whatever it takes to prove that all it was was a political attack. It's people who are my opponents doing opposition research, and the goal was to spread this in the court of public opinion. I wouldn't be doing this if I didn't know I was eligible.

Express: So you have no idea if that ruling will come tomorrow or two months from now?
El-Sayed: It's up to the courts now, but [the ruling] will show that I'm 100 percent eligible. So we're just working through the process.
Express: What is the appetite among voters for a new course, given that jobs and wages are at near all-time highs and, partisanship aside, Governor Snyder appears to remain fairly popular?
El-Sayed: I don't know that I agree. The last I looked he was one of the least popular governors in the country. And unemployment is a money statistic. The truth is, middle-class wages are stagnant, and that's the experience of most Michiganders. Sure, they can find a gig with no job security and virtually no benefits. And then we are the epicenter of water disasters [with Flint], and Bernie Sanders won in the primary here, and then by the slimmest of margins so did Trump. So I think there's a huge appetite for change.
Anything [positive] Snyder did had more to do with Obama's national policy than anything he did, and he fundamentally robbed our self-determination with his emergency management law. He made key cuts at the union movement, which has for so long delivered a standard of living and quality of life to workers. I think the Michiganders I see are really frustrated with where we are and want real change. If you look at where we are versus the absolute overall expenditures, we spend the second most on corporate subsidies. They say they'll bring jobs here, and they don't. And then we cut revenue on things like schools and infrastructure. The for-profit, market-oriented approach has failed us.
Express: So what, in your view, are the primary issues of the campaign?
El-Sayed: Starts with the government. We are among the least accountable states in the country. We have to stop the underground pipeline of money between corporations and candidates' coffers. Also, infrastructure and the environment — and those are connected — roads and bridges but also water quality. Meanwhile we're allowing companies like Nestle to bottle water for pennies on the dollar and Enbridge to run a pipeline that's old through the Mackinac Straits. We have to invest in our infrastructure and protect our Great Lakes.
And then education: We used to be at the top then, and now we rank in the bottom 10 of states. We allow corporations to buy into public education, and too many people can't attend college with huge debt. We need to shut down charter schools and make tuition free for families making $150,000 or less per year. We have to make sure the economy is creating small business jobs while stopping corporate handouts, and invest in ourselves. In health care, 600,000 still don't have access to care, and we have a raising opioid epidemic. Those are the critical issues.
Express: But where are you going to find the money to pay for all that?
El-Sayed: I'll tell you. Right now there are billions in corporate subsidies that should be invested in our education and infrastructure. There are some real opportunities to pay for those things. I don't think we should be handing out money to the richest. It's not that we don't have money, it's that we don't spend it right. And secondly, we have to make sure the rich and ultra-rich are paying their fair share for resources they're using most often. And then there are pockets of money … like when voters vote to legalize marijuana in 2018. We pay 19 cents per dollar for health care, more than any society. We already pay for it. But can we make it work better for us through a single-payer system.
Express: You mentioned legalizing marijuana. Tell us more about your position on that.
El-Sayed: I'm a big advocate of it. I'm not somebody who's ever used it, but from a public policy perspective, it's an obvious choice. From a civil rights perspective, minorities are 3.3 times more likely to be arrested just by possessing marijuana. And that money can be invested in education. And there are additional values to marijuana. During my training, I remember meeting a young woman, and her son had a disorder, and the only thing that helped was marijuana, but it continues to be illegal. There's no higher risk among marijuana [users] than alcohol [users], and we need to legalize it and make sure we are empowering our local communities and make sure we have the infrastructure in place. We need to get with the times.
Express: What do you know about Traverse City and the Grand Traverse region?
El-Sayed: Traverse City is an incredible city and a beautiful place. I know, like all places, it has its challenges; it tends to be a high-quality vacation place, but almost all of the local economy is seasonal. There's also a lot of agricultural processing that happens there. I know there are a lot of opportunities for growth.
Express: I'm sure you've been asked so many times, but how is it going, recognizing all the barriers you're no doubt facing? I mean, Grand Traverse County is some 97 percent white, and many of the voters you'll meet have never even met a Muslim.
El-Sayed: I've been all over the state now, and wherever I've gone, I've gotten a really warm reception. There are a few bad apples that try to speak for everybody, and some want to see my faith as an issue. But the vast majority of people don't care how you pray, they care what you pray for. And I pray for my daughter, my wife and parents, my parents in-law, our state, country, for peace, for justice … those are the things that people all over the state pray for.
Turns out, if you're willing to listen and speak to empower peoples lives, people are interested to hear what you have to say. We are a lot more similar than different, and people are looking for leaders who believe in them, who are forthright, who care about a more just and sustainable world. That's been our conversation, and I'm thankful for the hospitality and generosity I've experienced around the state.
Express: You begin most of your town halls by talking about your family Thanksgiving, with people seated around the table from around the U.S., from Egypt, and one family member whose ancestors have been in Michigan since the Civil War, and you talk about all of you just eating and talking and watching the Lions on TV. Is that intended to sort of break down peoples' predispositions about a Muslim candidate?
El-Sayed: I think when you're willing to share your story, people will share about their lives. I want them to understand where I'm coming from. 'This guy's from the Detroit area, and his experience isn't mine. What does he know about my life?' Well, my experience is diverse, and I don't know about your life, but let me share that I come in the spirit of people coming together to solve problems for each other.
Express: The latest polls show you're in third place on the Democratic side. Gretchen Whitmer has now been endorsed by the UAW. What's the roadmap for you winning this nomination and election?
El-Sayed: I win the race because we are the closest on ideals, and ideas, and polices. Because we inspire young people and people of color. I win the race because I'm showing a different look: I'm not taking corporate tax money, and I'm not a millionaire trying to buy the election. I am a public servant trying to better peoples' lives. I win the race because people in Michigan are interested in retaking their future. And it's like "March Madness": There's the season, and then a lot happens in the actual tournament. We aren't even in the tournament yet. And frankly, many who will vote for me aren't showing up in a poll. The only poll I care about is the seventh of August and then the first Tuesday in November.
Trending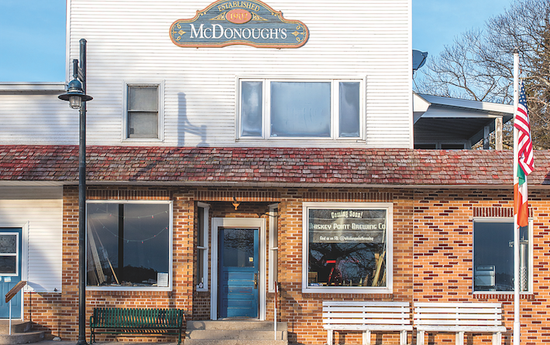 Welcome to Michigan's Most Remote Brewery
After years of planning and honing his beer-making skills, this spring, Patrick McGinnity plans to open Beaver Island's first microbrewery. Opening a craft brewery is challenging. Opening one on a remote island in Lake Michigan that's either a 15-minute plane ride or a two-and-a-half-hour ferry ride from ...
Read More >>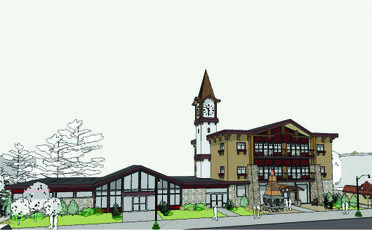 Gaylord: A boomtown Up North
Gaylord native Gary Scott had moved to Indiana, where he and some partners started a business to invest in distressed properties. He was talking to a banker in Detroit about real estate in Bloomington when he asked what kind of deals might be available in northern Michigan. ...
Read More >>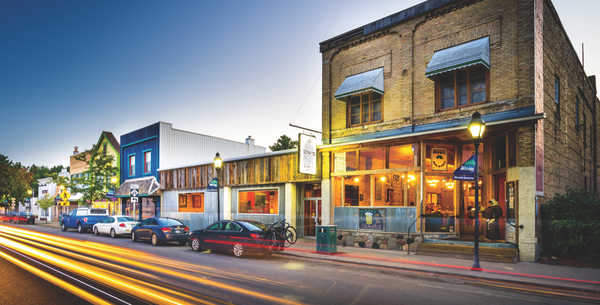 Small Up North Towns on the Rise
Spotlight on Bellaire (pictured)Seems Traverse City isn't the only place in the region making those "Best of" lists. The Antrim County hamlet of Bellaire was recently named to the list of Best Lakeside Towns in the U.S. by Country Living Magazine, alongside the likes of Vergennes, Vermont, Greenville, ...
Read More >>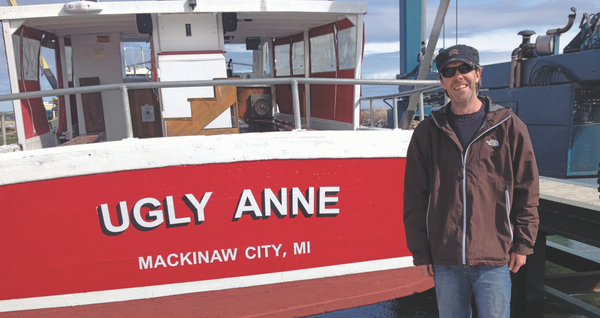 A Wicked Cool Ride Around the Straits
You expect to see boats around Mackinac Island in summer. Sailboats, power boats, cruisers, and the ubiquitous ferries that run residents and guests back and forth across the Straits of Mackinac, sure. But there's a more unusual vessel visible these days — an all-wooden Down East lobster ...
Read More >>
↑