Island Life
Three U.P. islands to explore this summer (plus an update on Mackinac for 2023)
Where do northern Michiganders go to get away? The true Up North, that's where! Stay cool and skip the tropics—you can create that laid-back island life feeling without leaving the state. These three Upper Peninsula islands are brimming with wildlife, eclectic eateries, and enough fresh Lake Michigan air to lull any traveler straight into vacation mode.
Drummond Island
When British troops were booted out of Mackinac Island's Fort Mackinac in 1815, they made the watery 45-mile trek to what's now known as Drummond Island (which took its name from one of those British commanders) and set up the short-lived Fort Drummond. The fort is long gone, but the artifacts and rare remains of it can be viewed alongside history of the Strait's local tribes at Drummond Island Historical Museum.
Take in the views along 150 miles of breathtaking shoreline on a stand-up paddle board trek (Drummond Island Yacht Haven and The Islander Shoppe offer daily rentals) or embark on a sunny sailing adventure with Drummond Island Tall Ship Co. Afterward, power up at Drummond Island Fudge and Confectionary. The one-stop shop includes a delicatessen, homemade popcorn boutique, bait and tackle supplies, and even a bar! Don't forget to grab some Puddingstone Fudge—chock-full of cherries and walnuts to give each slice the look of the treasured U.P. stone—and a Stormy Kromer cap to bring home.
How to Get There: Visitors can hop a direct flight to Drummond Island Airport from either Pellston Regional Airport in the L.P. or Chippewa County International Airport in the U.P. and rent a car once they land. For those who want a quicker cross, or to bring their own vehicle, the Drummond Island Ferry, located in De Tour Village, operates year-round, while boaters can dock at one of the island's two full-service marinas.
Where to Stay: For all-inclusive amenities, Drummond Island Resort and Conference Center is a family-friendly spot to eat, play, and stay. For a more rustic vacation, camping abounds on Drummond Island and so do cottage rentals. Grab your poles and tackle and head on down to Lake View Resort's 300-foot dock and pier which is just beyond their quaint, white-painted cabins. Rentals include access to their fish shack (for cleaning the day's bounty) and a s'more ready community fire pit.
What to Eat: Esther's Authentic Mexican Cuisine's colorful outpost is a local favorite serving up fish tacos and all-day breakfast burritos. Save room for churros and grab a pint of fresh-made salsa and a bag of tortilla chips for your mid-afternoon snack.
For year-round fare, The Northwood Restaurant and Bar is a mainstay. While their broasted chicken baskets and fried walleye are faves of their regulars, no trip to the U.P. is complete without a pasty, served with a side of beef gravy. (They probably have ketchup too, if that's your thing.)
Les Cheneaux Islands
Carved out long ago by glaciers, a chain of 36 small islands with names like Birch, Bear, and Eagle make up the U.P.'s serene Les Cheneaux Islands. Rich in nautical history and nestled in the wild waters of Lake Huron, they're just a hop, skip, and jump away from the small towns of Hessel and Cedarville in Mackinac County. The Les Cheneaux Antique and Wooden Boat Show and Festival of Arts, held in August of each year, is a late-summer favorite and is one of the few touristy events of the season, which makes this corner of the U.P. a tranquil getaway for those looking to unplug.
How to Get There: By boat! Two of the islands are accessible by vehicle—Hill Island and Island No. 8 (Skunk Island, if you're local)—while the other 34 require some marine travel.
Where to Stay: While there's lodging along the main strip through Hessel and Cedarville, to truly stay on the Les Cheneaux Islands, book at one of Hill Island's two dockside resorts or cozy up at Dancing Waters Bed and Breakfast at the southernmost end of Hill Island, where the hosts are known to spoil guests with baked goods and roomside views of wildlife in action. Looking to really, really get away? Federally owned Government Island is completely uninhabited and offers gorgeous trails and leave-no-trace camping for the experienced camper.
What to Eat: Power up to play on the water with a hearty breakfast from Ang-Gio's in Cedarville, whose menu features a homemade Italian sausage special. Come afternoon, snag a table at one of Les Cheneaux Distiller's two Cedarville locations and grab a "Boot Bloody" made with their own Straits Vodka and stacked with enough meat, cheese, and pickled goodness to count as a light lunch. Or grab a couple of their BBQ Apple Pizzas to eat straight from the box while bopping around Cedarville Lake.
For an elevated evening, book a reservation at Les Cheneaux Culinary School from mid-June through September where fresh, locally sourced ingredients and from-scratch desserts (like last year's blueberry galette served with coconut cream and salted caramel) are served up by the school's culinary students.
Grand Island
Want to escape the hustle and bustle of long gift shop lines, noisy hotel pools, and crowded beaches? Less than a mile from the mainland of Munising, Grand Island is one of four incorporated islands in the massive Hiawatha National Forest. At the turn of the 20th century, the island was privately owned by Cleveland Cliffs Iron Co., whose founder hoped to retain the island's wild nature while introducing some of his own (elk, antelope, and willow grouse to name a few) for hunting. Nowadays, when it's not hunting season, visitors love to hit the trails with their bikes and binoculars or kayak over for a weekend of primitive camping and fishing.
For visitors just looking for a day trip, bus tours of the rugged island are available Tuesday through Saturday during the summer and fall months via Grand Island Ferry Service. The tour takes guests on a four-hour guided excursion with several stops at must-see historical and scenic sites.
Trekking on the island isn't the only way to explore though. Munising's Riptide Ride offers a 90-minute boat excursion around Grand Island's famed sandstone cliffs near Pictured Rocks National Lakeshore. This is a splashy Lake Superior adventure, so ponchos or raincoats are a must!
How to Get There: Visitors to the island will hop aboard the Grand Island Ferry Service for a short ride from the mainland. Because the island is so undeveloped, all other boats and jet skis must anchor offshore.
Where to Stay: Staying on Grand Island means tent camping or booking one of the park's few cabins as a home base. For a less rustic overnight experience, neighboring Munising has plenty of motels, hotels, and B&Bs located near the ferry dock, including the U.P. Iron Skillet Bed & Breakfast Lodge where guests will feast on baked goods and eggs straight from the host's farm.
What to Eat: When the Upper Peninsula views are just too glorious to waste time indoors, put in an order to-go at Toby's Dog House where the gourmet hot dogs (featuring Michigan-made Koegel franks) and crunchy-on-the-outside fries are perfect for munching on-the-go.
If it's a little blustery, check out Munising's Falling Rock Cafe & Bookstore. Just a short jaunt down from the shoreline, the quaint eatery is known and loved for its live music and ice cream. Their breakfast and lunch menu includes a hearty bagel smeared with cream cheese and topped with slow roasted tomatoes and locally caught whitefish. There's even a few Airbnbs upstairs for visitors who can't get enough of the comfy local hangout.
What's New on Mackinac Island
In need of no introduction, the U.P.'s beloved island will soon celebrate its second most fragrant feature (horses and the island's world-famous fudge are tied for first place) with their 75th annual Lilac Festival. The 10-day festival, themed "Mackinac in Bloom," will run from June 9 through June 18 and feature a free daily walking tour guided by lilac docent Anne Borowicz. Guests should bring sunscreen and plenty of water for the two-hour tour through Marquette Park.
Meanwhile, Chippewa Hotel's famed Pink Pony is also celebrating their 75th anniversary. The restaurant, which will be serving up summertime favorites like wedge salads, homemade hummus, and BBQ pulled pork sandwiches, is marking the occasion with their version of a French 75—appropriately rebranded as the Pink Pony 75—best enjoyed on the restaurant's outdoor patio overlooking The Straits.
Diners might even peep a view of Mackinac Island State Harbor, which is making some major upgrades for the 2023 summer/fall season, including a new amenities building, which is expected to be open in late July and will include a laundry facility, bathrooms, and showers for sun-soaked harbor guests.
And speaking of important milestones, it's been 125 years since motorized vehicles were banned on the island and 125 years since the opening of the Wawashkamo Golf Club, one of the oldest courses in the state.
Ferry services started up last month, so it's full steam ahead for a Mackinac summer!
Trending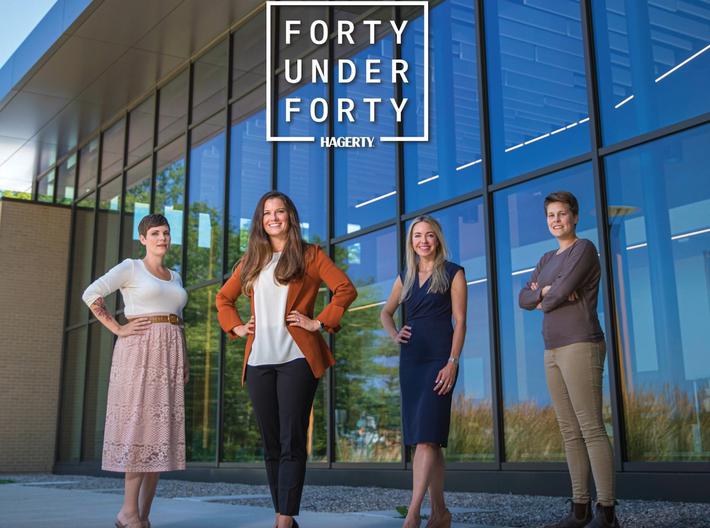 Nominations Now Open for the Hagerty/TCBN 40Under40
For 17 years, the Traverse City Business News, sister publication to Northern Express, has been celebrating the young move...
Read More >>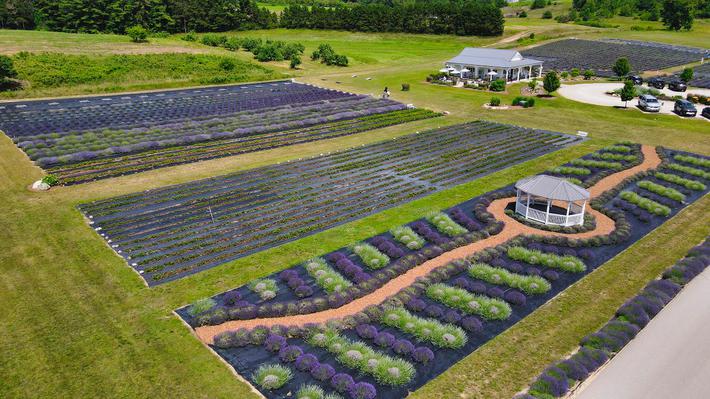 A Secret Garden
Sshh! This one is for your eyes only. The Secret Garden at Brys Estate has opened for the season, and it's time to c...
Read More >>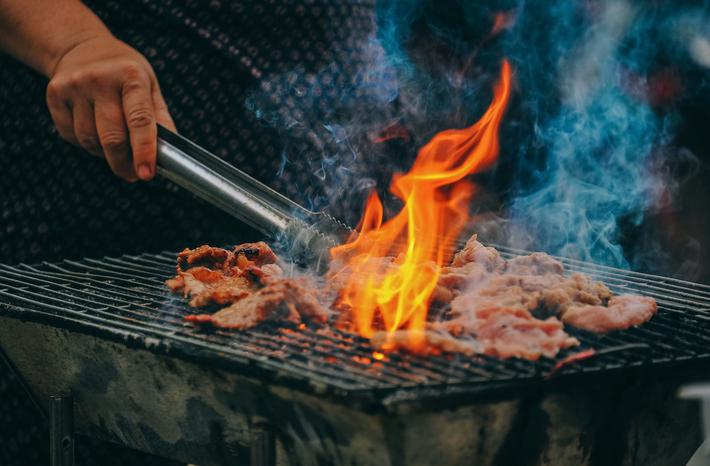 What's Cooking at Shady Lane
Celebrate your dad at Shady Lane Cellars' Father's Day Cookout. Offering a brat and Gruner Veltliner pairing f...
Read More >>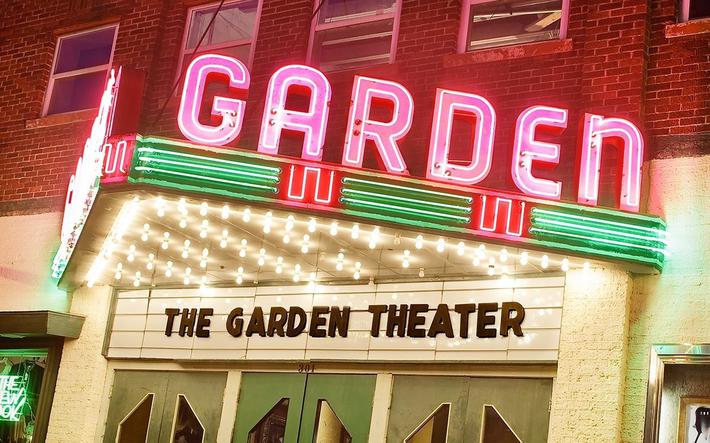 48 Hours in Frankfort
Roll the cameras—the Frankfort48 Film Contest is full of action this weekend! The contest is the trial grounds for t...
Read More >>