It's a Sweet Celebration at Bentley Hill Bakehouse
New bakery in Charlevoix
Michelle Rogner has been baking since she was 9 years old. The former Bay City resident got jobs catering as an adult, but it wasn't until she moved north — and added a big dash of cinnamon — that she really found her calling.
CHANGE OF SCENERY
Rogner made her way up to Charlevoix after a divorce, seeking a change of scenery. Two years in, she was doing freelance catering and baking, and had met her new life partner, Mike Gank.

"I was thinking of starting a catering company up here, and I was driving through Charlevoix when I saw a building — the one our bakehouse is now in — going up for lease. I went home and jokingly said to Mike, 'We should open a bakery in Charlevoix. I found the place.' And he said, 'Let's do it!'"

They took action quickly, outfitting the building and getting it ready.

"I'm the baker, and Mike manages the business end. He also built a lot of our fixtures," Rogner said.

But they still had to settle on a name.
BAKEHOUSE ORIGINS
Rogner had already purchased the old Bentley Hill Schoolhouse in Atwood, which, ironically, was no longer on Bentley Hill, but in another location; the plan for the schoolhouse was to remodel it into a residence.

"While we were working on that, Mike and I were talking about maybe brewing beer at home," Rogner said. "The word brewhouse turned into bakehouse, and that's where the name came from."

Newly opened last month, the bright new building was already the style Rogner wanted: clean, white, and minimalistic.

"There are nice wood plank floors, and we added cafe décor, wood tables and metal chairs; there are great tall ceilings as well. I'm not an art person, though, so the building's previous tenant, Kathy Ackerman [of Round Lake Art Gallery] contacted some of her artists and brought some pieces in for us, all very Charlevoix-centric works of lighthouses, sunsets, and water."
ROUND LAKE ROLLS
One body of water in particular has special meaning to the Bakehouse: Round Lake, which can be viewed from the Bakehouse's outdoor seating.

They've also named their most popular menu item after the lake — the Round Lake Roll, a cinnamon roll that's the talk and taste of the town.
"They're a soft cinnamon roll made from dough that's made the night before, in a 16-hour process," Rogner said. "And of course there's a cinnamon swirl throughout and glaze on top."

The Bakehouse offers individual Round Lake Rolls, or pans of 8 pull-apart rolls.

"But you have to get here early," Rogner said. "We're usually sold out of the Round Lake Rolls by 9 or 10am — sometimes as early as 8am! People even call ahead the night before and 'reserve' them."

The Bakehouse has only been open for about eight weeks, so the menu is still growing, anchored by those cinnamon delights.
YEAR-ROUND SWEETS
"We have plenty of simple things, like cookies and breads," said Rogner. "And lots of muffins, brownies, and lemon bars. People are addicted to our blueberry coffee cake, as well! And then we do cupcakes, and custom cake orders with detailed frosting and decorations and fondant. And of course smash cakes for kids."

The bakery's attractive location on the lake also makes it a great place to sit with a cup of coffee or tea and enjoy your sweet bakery treats, such as a hand pie with King Orchards' cherries (pictured). Rogner plans to add soup and bread in the winter months, and said she'll be adding some special events to the Bakehouse calendar, as well, to keep things moving throughout the slower seasons.

"We want to be a year-round bakery," she said. "That's something that's really missing in Charlevoix. We really want to engage the locals and be there for them, and build a nice, long-lasting relationship with them and the city of Charlevoix. And most of all, we just want to keep doing what we're good at."

The Bentley Hill Bakehouse is located at 325 Bridge St. in Charlevoix. Visit them online at facebook.com/bentleyhillbakehouse, or call (231) 437-3395.

Trending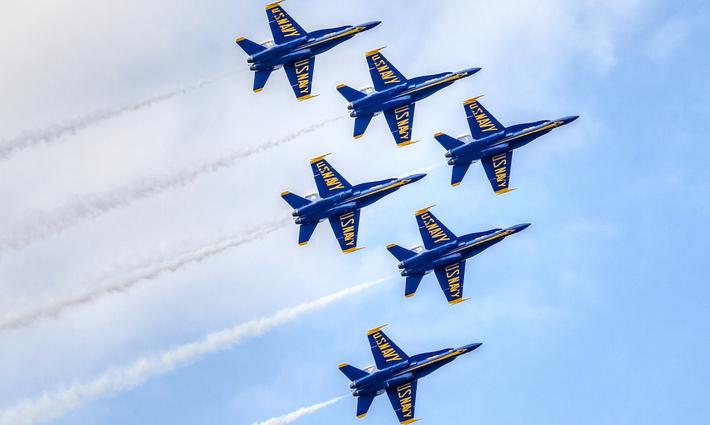 The Wind Beneath the Blue Angels' Wings
Crowds gather along Grand Traverse Bay to gaze into the sky for the biggest beach bash of the year. A voice shouts, &ldquo...
Read More >>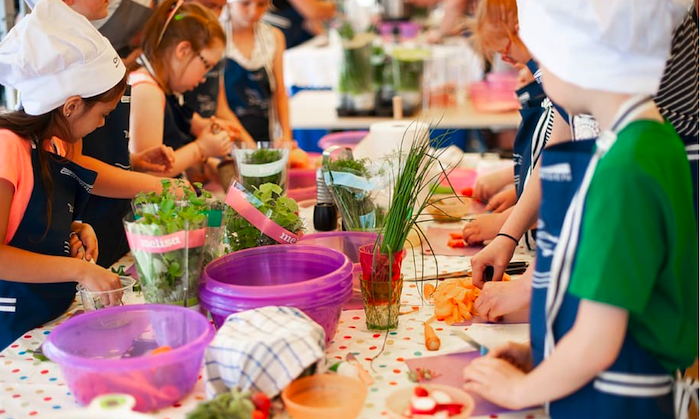 Creative Solutions to Food Insecurity
Food insecurity remains an ongoing concern in Michigan, with the nonprofit Feeding America reporting that in our state, 1 ...
Read More >>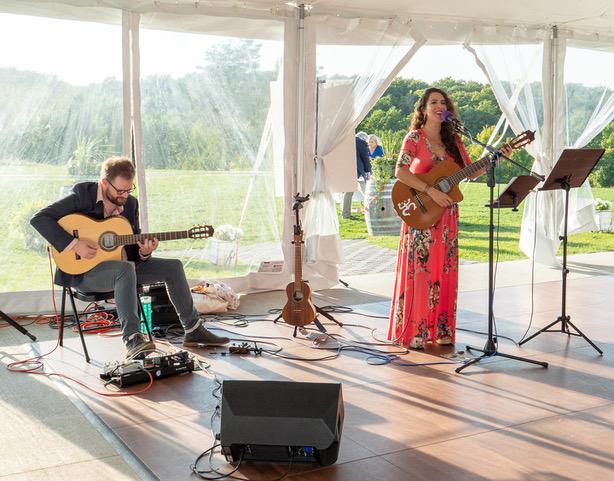 In Gratitude
"In Gratitude," a free community concert, will be held at 7:30pm on June 30 to thank the many donors and suppo...
Read More >>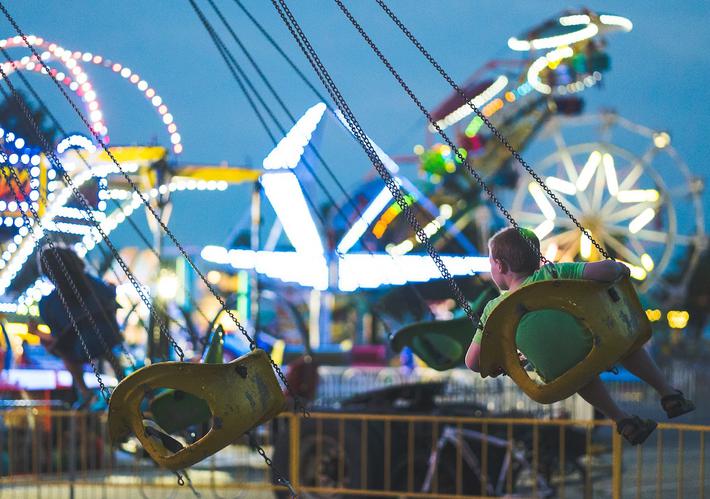 Forest + Festival = Fun
For more than 80 years, folks in Manistee County have been celebrating the Manistee National Forest Festival. This year, t...
Read More >>
↑