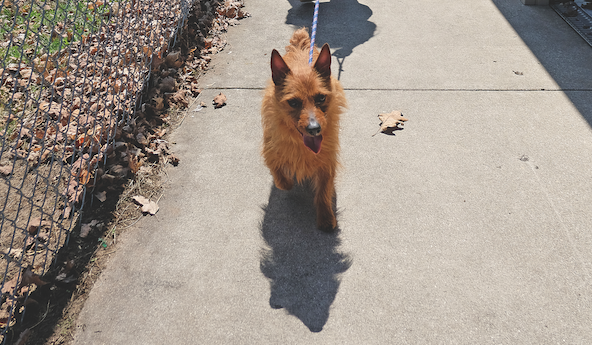 Judgment Day for a Dog
Does Chili deserve to die? An animal rescuer says no; an animal control officer, judge, and dog's attacked owner say yes.
Based on appearances, the small, fluffy Norwich terrier looks fun-loving, with a little hint of mischief in his eyes.

Based on a court ruling handed down on May 9, the dog, Chili, must be destroyed.
It's a complicated case of a dog who viciously attacked a woman and caused serious injuries after he was adopted out from a Leelanau County animal shelter dedicated to saving unwanted animals.

The woman who runs that shelter didn't think Chili needed to die. Leelanau's animal control officer, however, sees the case differently: He says the dog caused life-changing injuries to the woman who adopted him, and Chili needed to be put down.

THE RIGHTS OF A DOG
For a case about the fate of a single dog, in a court that more often hands down sentences to drunk drivers or decides whether to give small-time drug users second chances, the legal arguments in this case got lofty.

Over two hearings in April, the case escalated into a question of whether dogs have due process rights under the Constitution, or, more precisely, whether the dog's owner has those rights.

At a the second court hearing about the case, in Lake Leelanau in April, an attorney argued that due process rights were violated in the case. The lawyer argued that since dogs are property, taking one away from its owner requires due process; and when Chili's owner hadn't been able to mount a trial-like defense for the dog at the earlier hearing, the lawyer claimed that the owner's due process rights were violated.

Tristain Chamberlain, the assistant prosecutor who represented Leelanau County, argued that the attorney for the dog's owner, Stephen Redding, was trying to complicate a simple case: Chili viciously attacked a woman, causing serious injury, and the dog needed to be euthanized under Michigan law.

For Chili's interim owner, Linda Gottwald, director of the Great Lakes Humane Society, a private, nonprofit animal shelter (not part of The Humane Society of the United States) just off of M-72 in Leelanau County, the dog's legal saga has been heartbreaking.

She adopted Chili to Marge Ritter, who was attacked only days after the adoption. Ritter said the case only served to delay something that's got to happen for the sake of society; no one else should be subject to the violent actions of the dog, and he needs to be put down.

DOGS AND CONSTITUTIONAL LAW
There is a question over how much Gottwald knew about Chili's history after she took him in from the dog's previous owners and before she placed the dog with Ritter. Gottwald said she was informed that Chili was not good with children but was otherwise OK.

The dog attacked Ritter on March 28. Chili was placed into quarantine with Gottwald, seized from Gottwald, and on April 12, ordered to be destroyed.

At a hearing on April 26, Redding asked the court to set aside the decision to destroy the dog and to allow Chili to be housed with Gottwald while the case was pending. He noted that Gottwald attempted several times to have an animal behaviorist examine Chili but was not allowed.

"That's due process," Redding argued. "We were denied completely and irrevocably due process."

Redding also argued that Michigan law pertaining to dangerous dogs is ambiguous and that prosecutors cherrypicked what they wanted from two conflicting statutes.

There are two statutes on the books in Michigan that could apply when a dog bite occurs, and they do appear to conflict with one another. One is titled "Dangerous Animals" and was passed in 1988. The other is the "Dog Law of 1919." The 1988 law requires showing proof that a dog caused a serious injury before a judge can order the animal euthanized. Under that law, the judge also has the discretion to create an order to muzzle the dog rather than to kill it. In the older law, all that's required for a death sentence is a showing that the dog has bitten someone, or simply that the dog has run at large.

Gottwald is frustrated that, in Chili's case, it seems the older statute was applied.

In the older law, "if your dog bites someone, and someone makes a complaint about it, even if it's just a poke, the dog could be euthanized," she said. "The other statute says you have to show serious injury, and even then, you've got different options before euthanasia."

Redding also argued that the seizure of Chili from Gottwald was illegal under the 1988 statute. That statute says that the owner of the animal can keep it while a determination is made as to what's going to happen to it.

"The placement of the dog is at the owner's option," Redding said. "Officer [Wayne] Kalchik had no authority to take this dog out of [Gottwald's] yard, let alone to take it from one humane society to another."

At the April 26 hearing, District Court Judge Robert Cooney questioned Redding's reasoning. He noted how the circumstances in this case — at least how the prosecutor presented them — demonstrated that Kalchik was justified to take the dog away from Gottwald. Gottwald had, after all, placed a dangerous dog with a woman who was unaware that the dog had a substantial bite history and was viciously attacked.

Redding disputed the other side's version of events. He said that Gottwald didn't know the dog was dangerous when it was placed with Ritter.

Chamberlain said an examination by a behaviorist was not needed in this case; the dog committed a vicious attack. That's all that needed to be proved in court.

Chamberlain also defended the older statute. It's been revised as recently as 2018, he said. If the legislature thought it was out-of-date and antiquated, they could have changed it.
"It's not been overruled," he said. "It's not been found unconstitutional."

Ultimately, he said, the case is about protecting society from a dangerous dog.
"Your honor, everything was done correctly. Everything was done according to the law," Chamberlain said. "We stuck to whether or not a dog bit a person. Everything else is superfluous."

ONE SIDE OF THE ADOPTION
Chamberlain said whether Gottwald knew of Chili's bite history might be relevant in the event that Ritter files a civil lawsuit, but it is not relevant to this case.

Nonetheless, Gottwald said she didn't know Chili had a history of being aggressive until after Ritter adopted him.

Here's Gottwald's account of how she got the dog and placed him with Ritter: "A guy called me says, 'Hey, I've got a little dog my mother-in-law wants to euthanize. Can you take him?' And I said, 'Well, why does she want to euthanize him?' 'She's retired. She's going to go traveling. She doesn't want him anymore.' And I said, 'Well, why are you calling?' 'She's done with him and I don't want him euthanized.' 'Does he have any behavioral problems?' 'He's dominant with children.' But he never said anything about biting."

Around the same time, she said, Ritter, who Gottwald had never met, began to call her looking for a dog.

"She'd been calling me, 'As soon as you get a little dog, let me know,' because little dogs go fast. So, I called her and said, 'We have a little dog,'" Gottwald recalled. "She came and said, 'I want him, I want him, I want him.' And we had a lot of people who wanted him, but based on the fact that she lived close by and she'd been calling me for weeks, I thought, 'This seems like a nice lady.'

Later, after the son-in-law dropped off the dog, Gottwald acknowledged that she received paperwork that indicated the dog had a history of aggressiveness and had bitten its owner. Gottwald said she provided that paperwork to Ritter after Ritter had taken the dog, but that she never looked at it herself.

"And then she called me and said, 'Hey, it says here that this dog has a history of being aggressive, snapped at the owner,'" Gottwald said. "So, I said, 'Oh, bring him back here, and I'll return him.' 'No, he's doing great. I want to keep him.'"

Two days later, Gottwald received a knock on her door at 2am. It was Ritter's daughter.
"She says, 'Take this dog. He bit my mother,'" she recalled. "So, she gives me the dog. She's furious and upset. I said, 'Sorry he bit. I'll take him back. We don't normally do this, but,' I said, 'Here's your money back.'"

Gottwald said she refunded the adoption fee of $225.

She said the next day Ritter called to ask for photos of the dog for her attorney.

"And I thought, 'Here we go. It's going to be some kind of lawsuit,'" she said.

Gottwald acknowledges that Ritter's injuries looked serious.

"It did look bad. She sent me the pictures, and it was very bloody," she said. "She said she was sleeping on the sofa, and all of a sudden, she woke up, and he was tearing her face off. I just find it very hard to believe. What I suspect happened is she probably rolled over and startled him."

Despite the gruesome appearance of the injuries, Gottwald said she thinks it is debatable whether they should be legally classified as serious.

Ritter's injuries: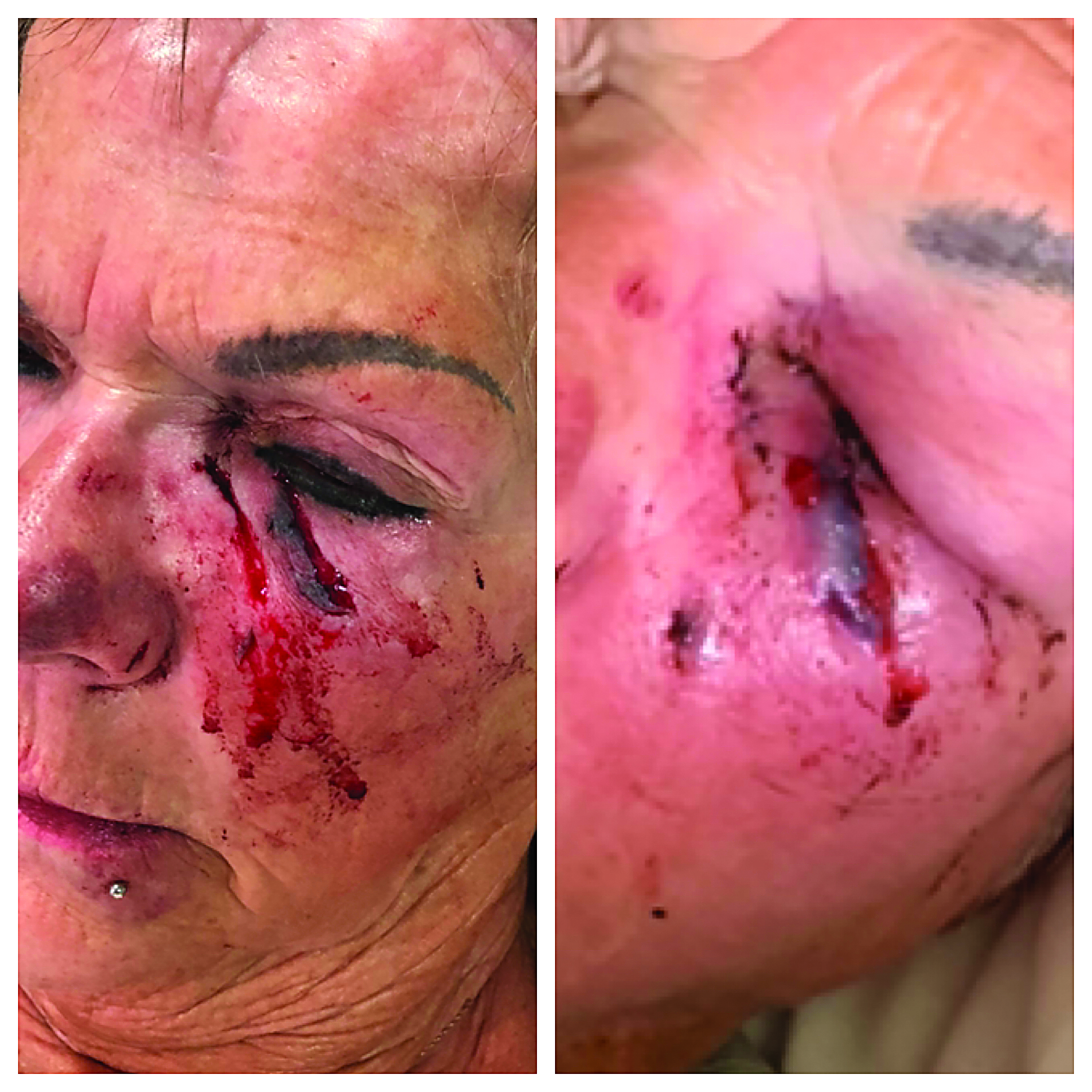 "EVIL IN A DOG'S EYE"
Ritter said the attack was completely unprovoked and was serious.
"Oh, it did it cause a serious injury. I have to have surgery," Ritter said. "I'm still recovering from it."

In addition to awaiting facial reconstruction surgery, she said she is fighting a sinus infection that was brought on by the bite.

Ritter said she was just waking up after she had dozed off on a sofa when, all of sudden, the dog viciously attacked her.

"I'd never seen evil in a dog's eyes before, until this dog attacked me," she said. "That dog needs to be put down. I can't imagine that dog being placed in another home."

Ritter, who during her brief ownership of the dog called him Jack, accused Gottwald of distorting what happened.

"She literally got on the stand and lied," Ritter said of the earlier hearing in the case, in which visiting Judge Michael Haley listened to testimony about the adoption and attack. "She's lied about everything from day one."

This is how Ritter describes how the events transpired:She said she called Gottwald on a Friday to inquire whether any medium-sized dogs were available. She said Gottwald told her she would have one the next day.

Ritter got the dog; she said she believes that Gottwald withheld information about the dog's bite history when she placed the dog with her and that Gottwald knew that the woman who was giving up the dog was doing so because it had proved to be dangerous.

Before the attack, Ritter said, the dog growled and snapped at her husband a couple of times and once did the same to her 17-year-old grandson when he reached down to pet him.
"This all happened on Saturday. I was bitten severely on Tuesday night. I was taken to the hospital," she said.

Northern Express was unable to reach the former owner. The former owner's son-in-law, who turned the dog over to Gottwald, did not respond to several messages seeking comment.

BAD BLOOD IN LEELANAU
Ritter was attacked in Grand Traverse County. After, Gottwald said she was contacted by that county's animal control officer and asked to put the dog into quarantine for 10 days to ensure the dog hadn't contracted rabies.

She said she was happy to do that, although she dreaded what she knew would be a consequence of her being assigned to quarantine the dog — that the Leelanau County animal control officer would be assigned to supervise her.

Gottwald and Deputy Wayne Kalchik had interacted before, most recently during an investigation into the death of a dog who was killed by other dogs at Gotwald's kennel, an incident that led to misdemeanor criminal charges being filed against Gottwald.

That case was resolved when Gottwald was found responsible for two civil infractions for failure to properly quarantine the dogs, Chamberlain said.

Gottwald said that experience and others made her wary of Kalchik.

"I thought, 'Oh shoot. This is going to involve Wayne Kalchik. He and I have been in legal battles before," she said. "I thought 'Ok, just be civil, let him come in and inspect the dog, and we'll be fine.'"

She said Kalchik came to her shelter and checked out Chili and everything seemed to be okay.
Then, Gottwald said, six days into the quarantine, deputies arrived with a summons to take the dog. Chili was transferred to Cherryland Humane Society in Traverse City, where Gottwald said he was held in what amounted to solitary confinement. Soon, Chili was declared a dangerous animal and was ordered destroyed.

"The deputy tells me he has attacked six times before. And I said, 'Six times? Where? When?'" she said.

Gottwald said she was devasted — first, to be separated from a dog she cared for and also because she believed Chili could be placed in a home, given the right circumstances. She also said she believed that if Chili had to be killed, he shouldn't have to spend his last days locked on a box.

She said she believes Kalchik removed Chili and petitioned to have him destroyed because of the bad blood between her and Kalchick. Over the years — Gottwald moved to Leelanau County from Florida in 2010 — she's had numerous disputes with Kalchik over dogs that Gottwald believed were being mistreated and which she said Kalchik would not take action on.

"I suspect this dog is being euthanized because of a personal vendetta I've had with the animal control officer for years," Gottwald said. "When I first moved here, people started calling me thinking we were animal control, and they still do, thinking we could do something about cruelty cases, which we can't. But we would get a couple calls about huskies on chains. And I would call Mr. Kalchick and say, 'Hey, can you do this or that.' He would say no, I can't."

She said that she once served as an animal control officer in Florida, so she was surprised when Kalchik disagreed with her assessments, but she acknowledged that she isn't that well acquainted with the laws in Michigan.

A TIPPING POINT, PERHAPS
There was one case, perhaps, that Gottwald said she believes may have escalated tension between her and Kalchik.

The case involved a beagle living on a property near the Leelanau Trail in a small box. She said she believed the animal was enduring abuse and neglect. When she went to Kalchik, she said he told her, "'They're well fed, they're vaccinated, there's nothing I can do.'"

Gottwald believes what she did next must have upset Kalchick: She called the then-Grand Traverse County animal control officer Deb Zerafa to ask her to look into it.

"She never told me what she did," Gottwald said. "But all I know is that that beagle was no longer in the box. To be honest, I don't want to ask her what she did."

Zerafa was dismissed by Grand Traverse County in 2018 over allegations that she was overzealous in the execution of her duties as an animal control officer and that, on four occasions, she violated animal owners' Fourth Amendment rights. Zerafa is embroiled in a lawsuit over unemployment with the county that's ongoing, and she denied that she violated anyone's constitutional rights.

She said she recalls Gottwald calling her about a beagle; she said she never visited the property where the animal was held, but merely made a phone call.

"I didn't go there. I tried to follow up on it, and apparently the neighbor or somebody said that the dog was gone," Zerafa said. "I don't know who took the dog, but it was gone from the cage."
Gottwald said the incident upset Kalchik: "After that, he came to my shelter and said, 'Don't get confused: I'm animal control here. We're not in Florida. We go by these rules.' So, I said, OK.'"
Leelanau County Sheriff Michael Borkovich, who answered questions on behalf of Kalchik, said he never heard of the beagle incident.

He noted there have been 21 incidents requiring a police response at Great Lakes Humane Society since 2012. While some of those involved instances when Great Lakes took dogs into quarantine and was not accused of wrongdoing, many of them involved alleged negligence or wrong-doing on the part of Gottwald – from barking dogs to dogs running at large to the incident last year that resulted in criminal charges filed against Gottwald after one dog killed another dog at the shelter.

Borkovich said Kalchik's is a committed and thoughtful animal control officer and that he has had so many contacts with Gottwald not because he's out to get her, but because people so often call in complaints about her shelter.

Borkovich said Kalchik told him that he believes Gottwald has a good heart and means to do the right thing, but that too often she exercises poor judgement that puts animals or people in danger.

"'He said, 'I admire her efforts, but there are times when she had not complied with the law,'" Borkovich said. "He said, 'I wish I didn't have to keep going out there. But we keep getting calls.' … What Linda wants, what the people of the county want, what I want, we all want the same thing: We want dog owners to be responsible."

CASE CLOSED
Two weeks after the constitutional debate over the due process rights of dog owners occurred in the courtroom in Leelanau County, Judge Cooney issued his written opinion. He sided with Chamberlain and agreed that both of Michigan's laws that pertain to dangerous animals are valid law, and that a determination by a judge to put down a dog does not require a trial but can legally occur at a hearing.

"Judge Haley determined that the dog in this case bit a person and ordered the dog destroyed," Cooney wrote. "At that point [Great Lakes Humane Society] lost its ownership interest in the dog. While there may be some argument whether GLHS can be held responsible for the cost of caring for the dog following its seizure, the Court will leave that for another day."

Gottwald has hired a new lawyer who specializes in dog cases, and she plans to appeal.
Trending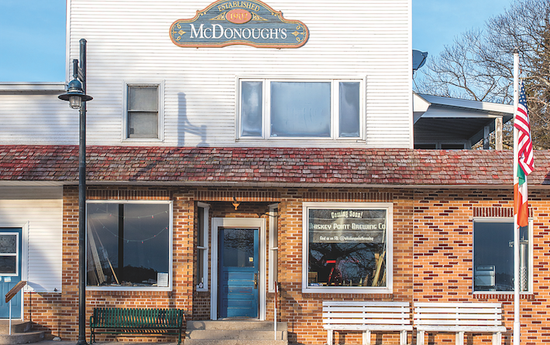 Welcome to Michigan's Most Remote Brewery
After years of planning and honing his beer-making skills, this spring, Patrick McGinnity plans to open Beaver Island&rsqu...
Read More >>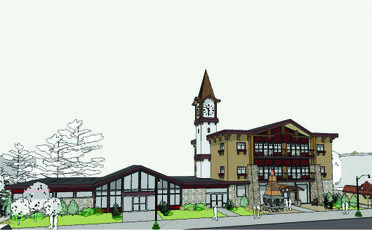 Gaylord: A boomtown Up North
Gaylord native Gary Scott had moved to Indiana, where he and some partners started a business to invest in distressed prop...
Read More >>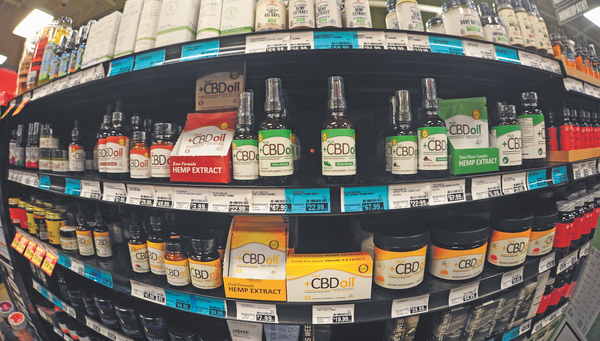 CBD Laws: Dazed and Confused
The sign outside of Family Video in Kalkaska lets drivers know the store has more than just movies. The sign reads: &...
Read More >>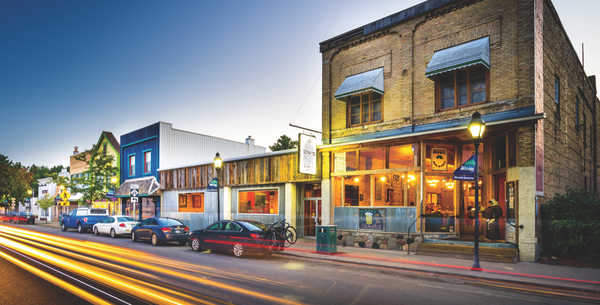 Small Up North Towns on the Rise
Spotlight on Bellaire (pictured)Seems Traverse City isn't the only place in the region making those "Best...
Read More >>
↑