Jumping into June
10 can't-miss events this month
Memorial Weekend has come and gone, and now we're in the season of all festivals, all the time. But there are some cool, quieter events breaking through the hubbub this June, and we want to make sure they're on your radar…and your calendar.
1. Gaudy Giggles Paint Nights at Lavender Hill Farm, June 14, 6-8:30pm
This one is perfect for a girls' night out or a family activity. Lavender Hill Farm is hosting Jen Barratt, founder of Gaudy Giggles Paint Parties, for an evening of painting and sipping at their scenic Boyne City destination.
"I absolutely love when someone says, 'I am not artistic at all; can't draw a stick figure,'" says Barratt. "I always tell them they are going to be wildly impressed with themselves by the time they leave. It just turns out—trust me! And sure enough, it does. They leave with smiles and pride, knowing they created something uniquely theirs. I love that part!"
Paint and sip events are scheduled for the entire summer with fun themes like daisies, gnomes, sunsets, and birch trees. Visit lavenderhillfarm.com to register.
2. Marquette's Music on Third Street, June 15, 6-8pm
Each summer, downtown Marquette's Third Street hosts a monthly mix of eclectic local musicians as part of their summer music series, Music on Third. On the third Thursday of the month, these live music events enliven the local community as people stroll the streets, visit shops and restaurants, and, of course, enjoy the tunes. Music on Third events will occur on June 15, July 20, August 17, and September 21. downtownmarquette.org/downtown-events/music-on-third
3. Suttons Bay Artisan & Wine Walk, June 16, 5-8pm
During this annual summer kickoff event in Suttons Bay, you'll pick up a walking guide and visit participating downtown shops, meet award-winning local artists, and sample Leelanau County wines, ciders, spirits, and brews, all while enjoying the beautiful northern Michigan scenery. Considered "a toast to Suttons Bay," this event also offers the chance to enter to win $150 in gift certificates from participating locations. (Note: The event is free, but a $5 donation to the Suttons Bay Chamber, which puts on the event, is recommended.) suttonsbayarea.com/solstice-art-wine-walk
4. Downtown Gaylord Summer Concert Series, Friday, June 16, 7-10pm
Every Friday night this summer, downtown Gaylord will host its Summer Concert Series featuring local musicians and bands with beverages available at participating social district establishments. These evenings are BYOC (bring your own chair) events and are free and open to all ages. The first Friday concert takes place on June 16 with The Sleeping Gypsies, a foursome who deliver performances featuring original material and covers of The Talking Heads, The Cure, Elton John, and Backstreet Boys. Then, on June 23, the fun continues with The Marsupials, a self-proclaimed "cosmic brotherhood that unites the forces of fun and rock in animalistic fashion." Find the full summer schedule at gaylordmichigan.net/blog/downtown-gaylord-summer-concert-series-2023.
5. Bay Harbor In-Water Boat Show, June 16-18
This year marks the 21st anniversary of the Bay Harbor In-Water Boat Show. Come check out the latest in watercraft, boat accessories, and so much more at this annual outdoor marina event on Lake Michigan. Admission and parking are free, and kid-friendly events and live music will take place both Friday and Saturday. For event times and additional information, visit bayharborboatshow.com.
6. Paint Grand Traverse, June 19-24
An annual plein air painting festival and competition, Crooked Tree Arts Center's Paint Grand Traverse has become an artistic staple for NoMi. Each summer, local, regional, and national artists apply to participate in this week-long outdoor painting event, which features the area's beautiful landscapes, shorelines, and picturesque towns on canvas through unique perspectives.
"Paint Grand Traverse … brings artists and spectators together throughout the region for five days of competing for cash prizes and awards," says Kristi Wodek, vice president of Crooked Tree Arts Center. "This is a one-of-a-kind event with spectators getting to experience 32 of the country's top plein air artists capturing the beauty of northern Michigan."
The festival includes classes, live demos, kids' activities, and art exhibitions and sales, plus some summer soirees. For additional information and to register for receptions and art experiences, visit paintgrandtraverse.com.
7. Charlevoix Summer Art Show, June 24, 10am-5pm & June 25, 10am-3pm
A seasonal favorite, the Charlevoix Summer Art Show is set to take place in downtown Charlevoix's East Park during the last weekend of June. The lakeshore park will be filled with a mix of arts and crafts showcased by the hand-selected participating artists who display a wide variety of fun and unique items at their booths. More details at charlevoix.org.
8. TART Trails + Up North Pride Rainbow Run, June 24, 10am-2pm
In honor of Pride Month, get ready for the first-ever Rainbow Run hosted by TART Trails and Up North Pride. This color fun run—which uses environmentally-friendly cornstarch-based color powder—takes place around the Boardman Lake Loop Trail in Traverse City, with live music and refreshments before and after the run at Hull Park.
"We are excited for the Rainbow Run to become a Traverse City tradition that celebrates diversity, inclusion, and the beautiful northern Michigan community. It's an opportunity for the 2SLGBTQ+ community and their allies to come together and show their pride while promoting equality and inclusion in northern Michigan," says Janna Goethel, TART Trails annual gifts and special events coordinator.
Pre-registration is $25 for students and $30 for adults ($30 and $35 for day-of registration). All proceeds benefit Up North Pride and TART Trails. For more information and to register, visit traversetrails.org.
9. Star Parties at Sleeping Bear Dunes National Lakeshore, June 24, 6-11pm
Join park rangers and astronomers from the Grand Traverse Astronomical Society at Sleeping Bear Dunes for a stunning night of stargazing. Bring a chair, blanket, binoculars, flashlight, and bug spray for this monthly nighttime outing to admire the nighttime June skies. Additional star party dates include July 25 and August 19. (Please note, star parties will be canceled if inclement weather occurs. Check out facebook.com/sbdnl for updates.)
10. Elk Rapids Evening on River Street, June 28, 6-9pm
Beginning Wednesday, June 28, enjoy Elk Rapids' Evening on River Street, complete with live music, food, and lots of good family fun. It's a downtown summer tradition featuring delicious fare from local restaurants, activities for kids, and local entertainment by some of Michigan's most talented artists. The Plumville Project duo will start the season off with their jazz, blues, rock, country, pop, and R&B styles. Other featured summer musicians include Nick Vasquez, Drew Hale, and Sweetwater Blues Band.
Trending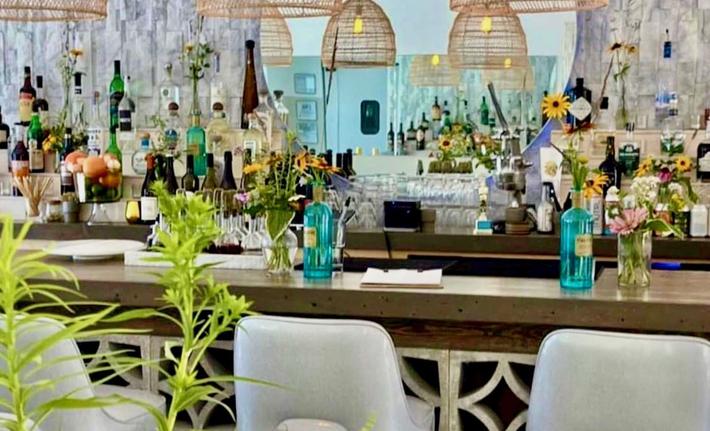 Your Fall Restaurant Guide: Six Spots to Stop for a Bite in Northern Michigan
The weather may be cooling down, but the culinary scene in northern Michigan is heating up. This summer, we explored six n...
Read More >>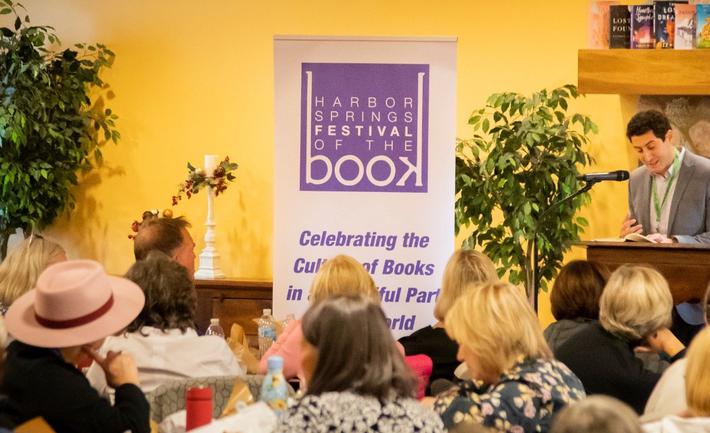 A Weekend of Books
It's a bookish weekend in Petoskey, Bay Harbor, and Harbor Springs! (Be still, our literary hearts!) First up is the...
Read More >>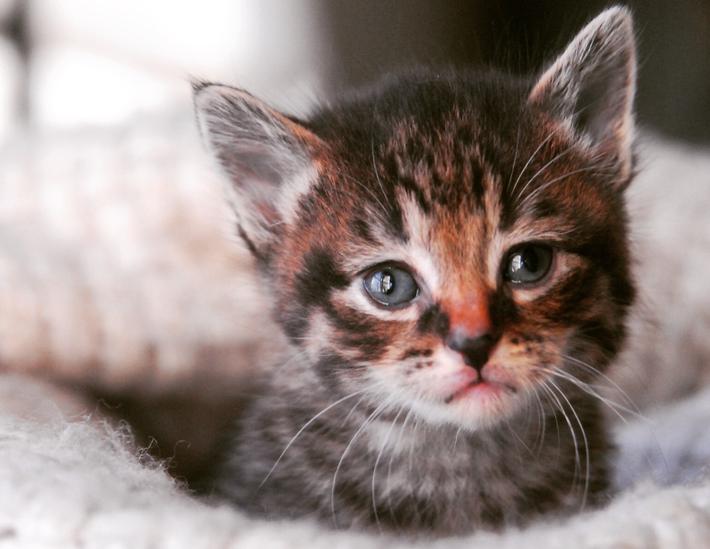 Make Your Pet Famous!
Every fall, Northern Express puts together our Pets Issue, which features stories about our beloved furry friends. As part...
Read More >>

Transformation on the Trail
It's no secret that the Boardman Lake Loop Trail in Traverse City is a popular spot for a stroll. And after a summer...
Read More >>