Kilkenny's Aims at Irish Authenticity
What makes an authentic Irish public house? The definitions and dissertations vary depending on whom you're talking to, but some things remain consistent, starting with a penchant for craic, the Irish word for "having a fun and happening time." This includes an atmosphere that's suffused in dark wood, comfortable chairs and barstools that invite long sittings and warm, low light as far away from fluorescent bulbs as it's possible to get. Don't forget plenty of local characters, those guys and gals who seem to have taken up permanent residence in your favorite pub and who always have something to say. Finally, add an ample supply of freshly–poured brews and free–flowing conversation at all hours of the day and late into the night because, after all, a true Irish public house – i.e., a "pub" – is as much a community as it is a bar.

American author Bill Barich in his book A Pint of Plain explained how Irish pub culture in our modern age has become an export commodity of a certain kind, so much so that one company has built over 500 "Irish pubs" – what Barich termed "plastic pubs" – in 45 countries. Anyone who's ever been to the real thing will likely tell you the authenticity is tough to replicate unless you're actually in Ireland. After all, unlike a plastic shamrock keychain or a corporate plan, a genuine Irish public house is something that can't simply be bought.
Locally, Kilkenny's Irish Public House in Traverse City is taking a solid shot at being the next best thing to being there. It may be part of a larger organization (Kilkenny's is affiliated with a long list of partner establishments including The Blue Tractor, Mission Table, North Peak Brewing Company and a number of restaurants downstate), but Kilkenny's has put a lot of effort into setting itself apart as its own piece of Irish–inspired local culture.

"Since we're the only Irish pub in the area, we make sure things happen," explained Mike Lloyd, Kilkenny's manager and one of its minority owners. Majority owners Jon Carlson and Greg Lobdell traveled to Ireland before opening Kilkenny's to get a feel for actual Irish pubs before attempting to open one in northern Michigan. Lloyd explained, "It's not just the décor and design of the bar, although our dark lighting, dark wood and secluded little cubbies are a big part of how it feels here." He added, "Jon and Greg really looked into what makes places like this work, and they even brought back some souvenirs from Ireland that are in Kilkenny's today."

In addition to the beer – Kilkenny's offers Irish lagers and stouts, including Guinness – a big part of what makes the pub work on a local Irish–inspired level is the food. While a few Americanized twists exist, much of the hearty fare is taken right from traditional Irish pub menus, including fish and chips with pub fries and malt vinegar, cheddar–ale soup served with pretzels and a corned beef reuben. For St. Patrick's week, Kilkenny's is expanding its food options with such dishes as corned beef and cabbage and a classic stout potato boxty, a kind of hybrid potato pancake/hash brown dish made of mashed and grated redskin potatoes, carrots, kale and cheddar served with an applewood mustard sauce. "A good part of the menu sticks to traditional Irish food," Lloyd said.
And you can bet that St. Patrick's Day is a big deal at Kilkenny's. "We open four hours earlier than usual on St. Patrick's Day," Lloyd said. "Things start happening here at noon. This year's local Irish queen will rule over the festivities with her crown and sash, and of course the Grand Traverse Hibernians are a key part of our whole Irish celebration."
Starting at 5pm, the music will kick up a notch, too. While Kilkenny's plays Irish music during the daytime hours on a regular basis, live bands playing Irish music and more will really help get the craic going. "Kilkenny's is an awesome pub year–round, but on St. Patrick's Day, it's a whole new experience," Lloyd said. "The whole community thinks it's Irish!"

Kilkenny's is located at 400 W. Front Street in downtown Traverse City. For more information, visit kilkennyspub.com or call (231) 941-7527.
Trending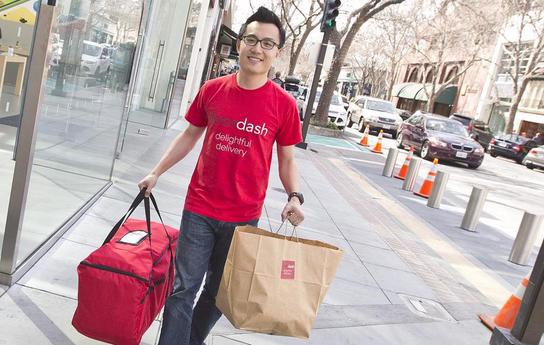 Could Delivery Save NoMi Eateries?
What was once the exclusive province of pizza and sandwich joints has become a means for some restaurants to thrive. But e...
Read More >>
What You Are Voting For?
After voting straight Republican for 36 years, from 1971 through 2007, I have been an Independent since 2008, studying and...
Read More >>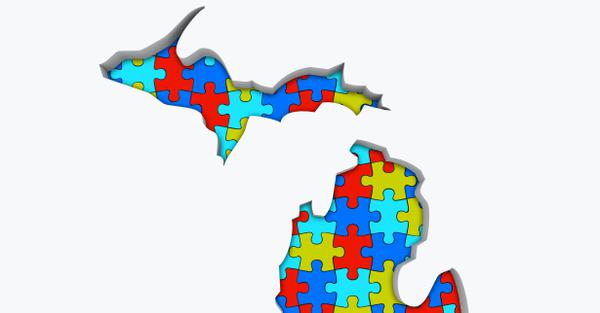 The Democracy Lottery
Mary Burget, a retired Northwest Michigan College math instructor, thought her math skills might be useful in redrawing Mi...
Read More >>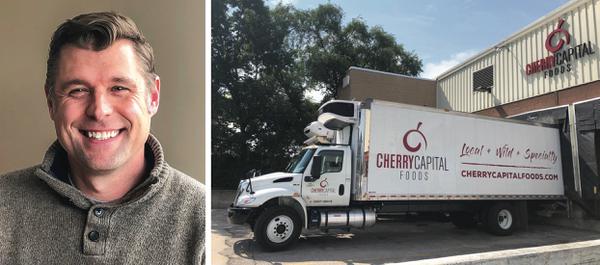 Forged In Fire
As the new managing director for Traverse City's Tamarack Holdings, Michael Lahti is helping to lead a company that ...
Read More >>
↑